Need some vitamin D this winter? Thanks to the cheap flights and last minute offers you can get to an exciting hot destination easily and on the budget. Find out the best destinations for your winter holiday and check how you can save money on your next booking.
I don't like winter, do you? That's why I escaped the weather in Poland. Yes, we might have amazing Springs and Summers, and there is so much to do during this time, but Winter is usually awful. The sky is cloudy, it's cold and you really don't want to do anything. The best option is to wrap yourself up in a blanket and spend your days in front of tv, rewatching Friends. This is not something I enjoy doing for months on end. I rather explore and enjoy the sunshine. Living in Lisbon gives me a better opportunity to do it, but here the Winter can be cold and miserable as well. That's why I always look for some cheap flights and new destinations to visit during those months.
Are you also thinking of travelling somewhere hot this Winter but you want to save money at the same time? There are plenty of options available. New flight comparison sites, like JustFly, appear on the market, offering travellers some great deals. You can even join Facebook groups, where you can find out about the cheapest options, or you can simply follow an airline on Twitter.
Read on to find out how you can enjoy the sunshine in the Winter for a very reasonable price!
Where to go in the Winter? – The hottest destinations
First, let's have a look at where you can go during the cold months. This is important as many people think that the whole Italy, or Portugal are warm in December or January and then they are disappointed when it turns out that instead of shorts, they still need to wear warm clothes.
Don't make the same mistake. Choose these instead.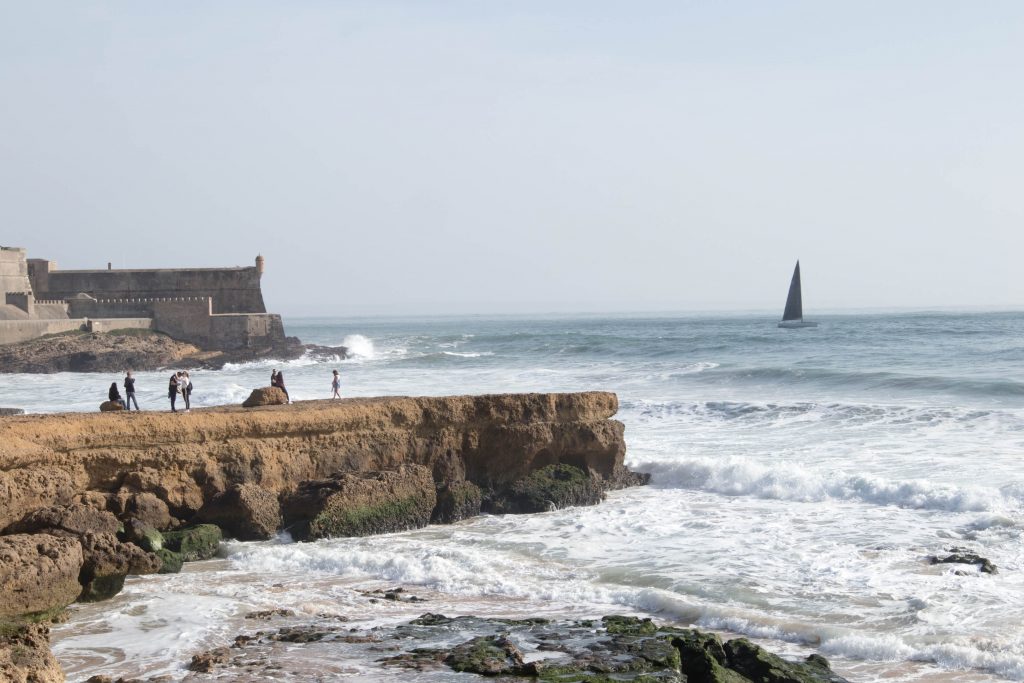 Algarve, Portugal
Lisbon is usually warm until November. Then it gets a bit chilly and rainy. Porto is very cold during Winter, but if you want to enjoy Portugal at that time, head to the south.
Algarve is warm all year round. The temperatures in the Winter are around 20-25 degrees. The ocean is quite cold to swim, but choose a hotel with a swimming pool and you'll be OK.
Canary Islands, Spain
It's a bit windy here sometimes, but the sun always shines. Canary Islands are a paradise for those that look for some vitamin D. It's even warmer here than in Algarve and you can enjoy the beach, surfing and strolling around the area.

Thailand
The high season in Thailand is in the winter, at the end of the year. The weather then is amazing, between 25 in the north and 35 in the south. It's the best time to visit the Land of Smiles. In the winter months, don't miss Chiang Mai, which is the most beautiful at that time of the year.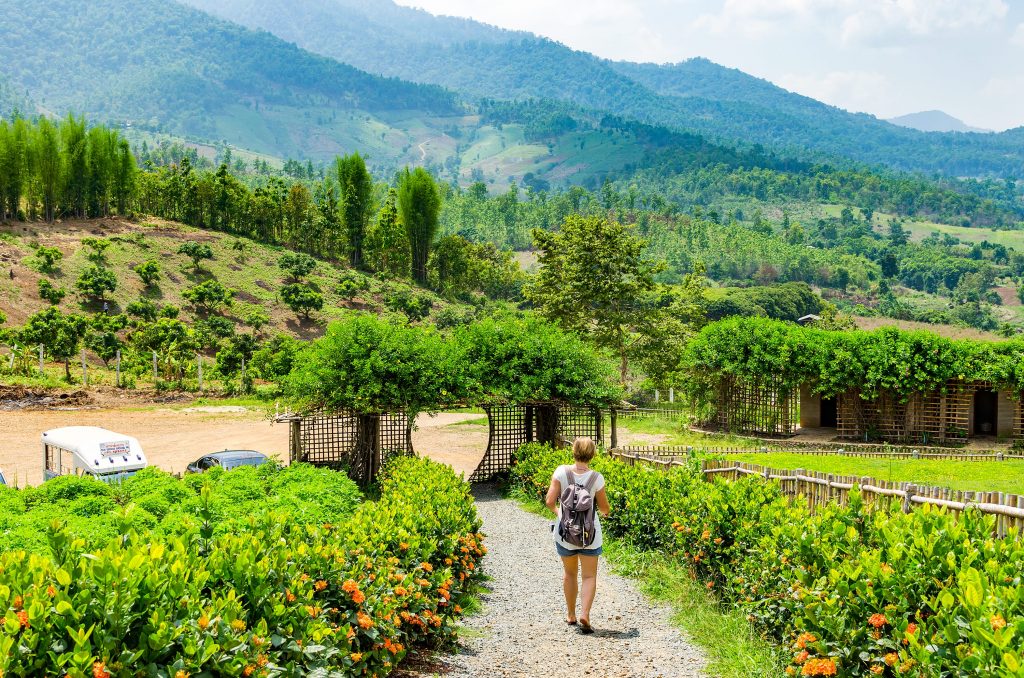 Bali
I love Bali but, despite the common opinion, it is a bit rainy during the whole year, but in December it gets very pleasant here. The rain usually stops and there are a lot of festivals and ceremonies that take place. Bali is at its most magical at that time. 
Cuba
Cigars, salsa, rum, old cars, sun and beautiful beaches. Cuba is a dream destination for everyone who is looking for an affordable and friendly place to spend their winter holidays.
Throughout November – January the weather here is at its best. Visit Cuba if you're looking for an ultimate winter holiday! 
How to find a cheap flight to your hot destination?
So, you have decided where to go. Now, it's time to look for a cheap flight! Don't worry. Nowadays it's really easy and straightforward to find a good connection for an affordable price. Check out how you can do it with at least amount of hassle.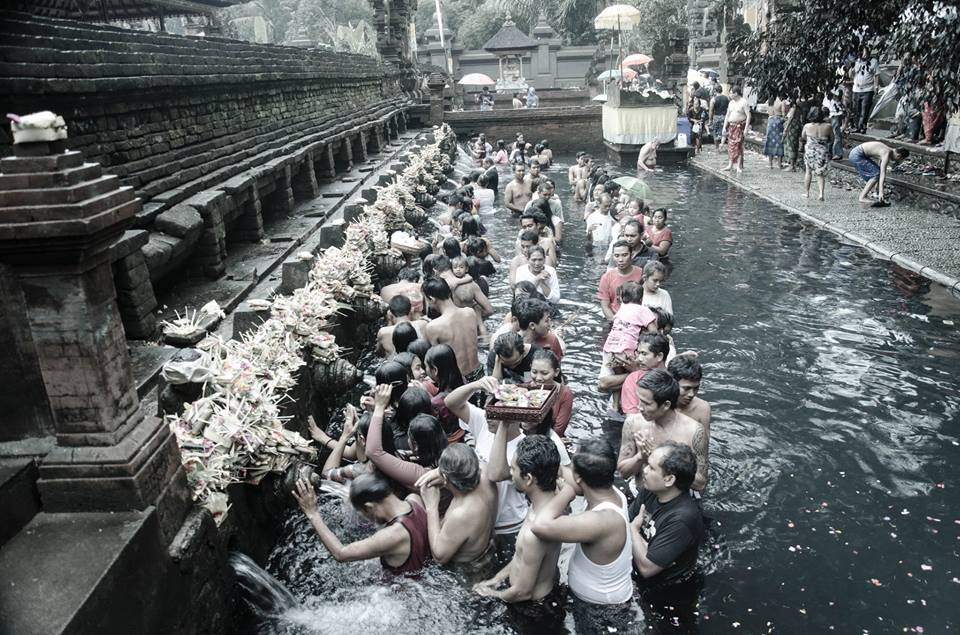 Be flexible
I know that sometimes it's not up to you when you can have a holiday. Your job might be limiting your options. However, if you can, be as flexible as possible. Very often, cheaper
flights are available in the middle of the week. Research shows that Wednesdays or Thursdays are the best days to fly.
When you look for flights, try to change the days of departure and return. Don't stick to the same dates. If you fly out on Monday and then return on a Tuesday, it might make a huge difference!
Another thing to remember is that the flights that are very late, or very early, are normally cheaper as less people decide to purchase those. If you don't mind getting up at 4 am, then this might be something to consider. 
Use last minute deals
If you are adventurous and you don't care too much about where you will go and when your flight will be, then use the last minute offers.
You can find them on price comparison sights and flight search sites. This way you might be able to find not only a flight, but a whole package, including a hotel and even a rental car!
Use search engines
I don't normally use Google to look for my cheap flight, but I heard that some people do it. It is a good way to see where you can go and how much you flight will cost you on average.
Don't forget that there are other sites that will help you with your search.
Except those that you already know, like Skyscanner or Kayak, there are others such as JustFly, which offer thousands of cheap flights every day and where you can look for accommodation as well.
Don't stick to one site, try others as well and compare the prices. This is the best way of finding a good deal for your winter destination. 
Sign up to newsletters
A couple of months before your holiday, sign up to newsletters of the search sites you follow. It's also a good idea to check the newsletter of the airlines that fly to your chosen destination. In the winter they always offer some good deals and don't miss days such as the Black Friday, when you can get the best offers. 
So, ready for your vitamin D? I hope so. You can already start looking for something suitable. Don't waste your time and wait until later. Who knows? Maybe you will find a good flight to your winter destination today?
Do you have any questions? Would you like to share your experiences or your point of view? Don't be shy! Leave a comment!