I have been putting away buying my expat medical insurance in Thailand for a long time now. I always thought it was an unnecessary expense. I had my travel insurance after all and I just didn't really want to spend an extra amount of money on something I wouldn't use. I was immortal and I was having way too much fun in Thailand to actually be bothered with finding a proper insurance. Nothing bad could have happened to me, right? Well, I kind of forgot that I was over 30 and it was time to start looking after myself.
I was recently diagnosed with melanoma. It was like a slap in the face. Everything ended well. The cancer was cut out in time and I was left with a 4cm scar on my back – a small price for something that could have ended badly.
Straight after my surgery, while I was still in pain, I started frantically looking into expat medical insurance for Thailand. I read countless posts, articles, I sent a couple of emails to brokers and health insurance companies. My problem was: who was going to insure me and cover my pre-existing condition? I will give you a quick answer to this: No insurance company will agree to insure you for pre-existing conditions, especially if you recently have had cancer, or something similar. Bummer! However, I am now wiser and here is some advice about expat insurance and quotes from different companies.
Difference between travel insurance and expat insurance
If you are only going away for a little while and planning to travel around the world then buying a normal travel insurance should be enough. Travel insurance covers you in case of accidents and emergencies, delayed flights, lost luggage, damages done to your property, or if you happen to damage other people's possessions. This type of insurance is usually cheap. I use SafetyWing at the moment, which is a travel health insurance for digital nomads and I pay around $50 per month. The reason why I have expat medical insurance in Thailand and travel insurance is that I do travel to different countries once in a while and the travel insurance does come useful in case my flight is delayed or the airline loses my luggage.
If you decide to stay somewhere longer and get a job in a foreign country then buying a full medical insurance is a good idea. These kinds of insurance, most of the time, cover you for hospital inpatient services, not only if you are in an accident, but also if you fall ill, get a dengue fever, heart attack, or cancer and you need to stay in a hospital for a long time. Some of them also cover maternity leave and dental procedures. Outpatient services quite often are not included and you need to buy them as an extra, so if you have a rash and you want to see a dermatologist then your insurance might not cover that.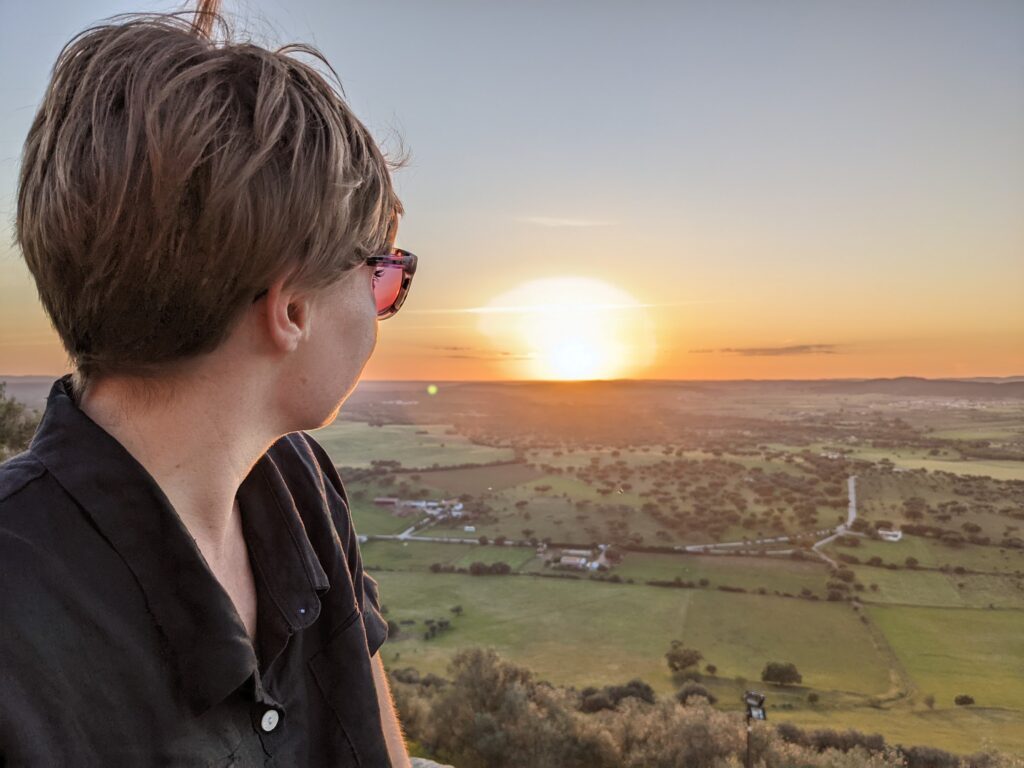 How to choose the best expat medical insurance in Thailand?
When you buy your first expat medical insurance in Thailand, you need to remember about few things.
What policy is good for you?
There are many policies on the market at the moment. You can have an inpatient insurance, which covers you in case of longer stays in hospitals, or outpatient insurance for short check ups and seeing your GP. You can combine both of them as well.
This all depends on what the most important aspect for you is.
How much do you want to spend?
Normally, you buy a policy for a whole year and pay in advance. This seems like quite a cost because you have to spend a larger sum of money at once.
If you don't have that, then there are options to pay per month.
Do you want to go with a Thai or an international company?
I think there's nothing wrong with Thai companies, or Asian companies. They are reliable and normally provide service in English. Normally, they are cheaper, too.

The only disadvantage is that very often they don't cover you for any other country than Thailand, or can cover you in other countries for a certain amount of time. So, if you're planning to travel, or go home to visit, then it's best to for a an international insurance, or buy a travel insurance policy.
Your out of pocket sum
The important aspect of buying an expat medical insurance in Thailand is the out of pocket amount. This is the amount of money you will have to pay when you get sick.
The larger this sum the smaller your premium and cheaper the insurance.
The hospitals the company works with
Check if there are any limits on the hospitals the insurance company works with. Sometimes they limit this to specific places and you can't go anywhere else, which is a problem if you live away from bigger cities.
How to claim
To me the most convinient is to go to a hospital or a doctor, get the test and leave. I don't want to worry about any costs and bills. The administration then calls the insurance company and they settle your bill.
Quite a few companies work like that. Others require you to pay and then claim the money back.
Other benefits
I like to have some extra benefits with my insurance. For example, it's good to have free annual check ups, or consultations with dietician, or other specialist.
Another good thing to have is an online portal, where you can put your details and you can see all your bills, claims and your policies. I like that about Cigna. They have a website, where I log in and can access everything. I can even look for the nearest specialist, which helps a lot if you live abroad.
Cigna and Luma offer these. Check them out below!
Customer service
When you first talk to any sales people and encounter the service, pay attention to the quality of it. Are they nice and polite? Do they know the answers to your questions? It will be important in the future, when you need to contact them.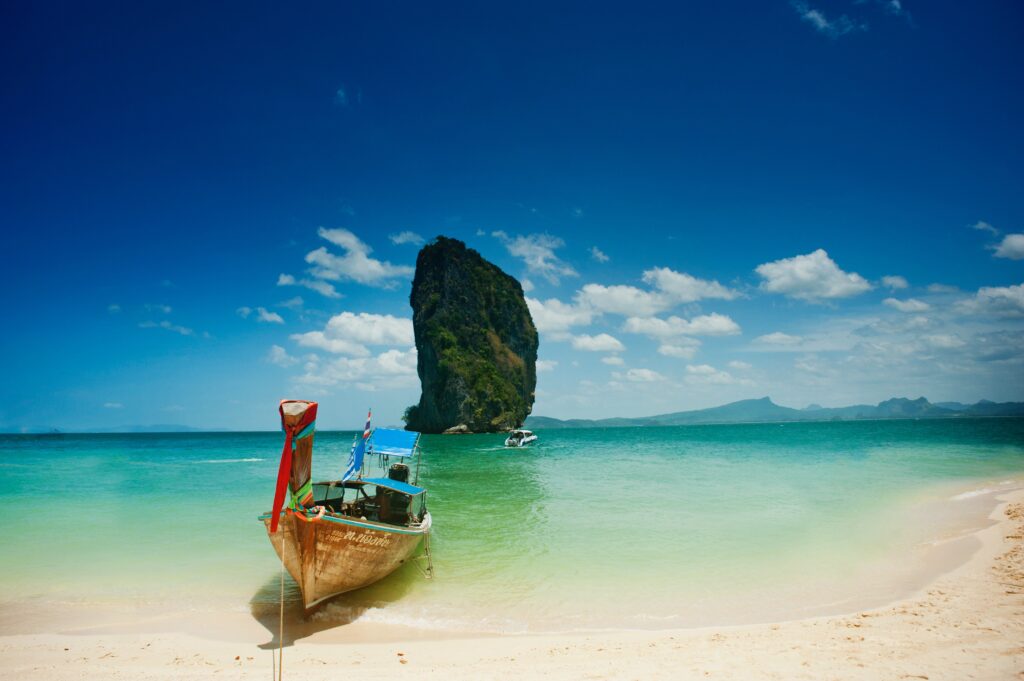 Expat medical insurance for Thailand – Exclusions
Please remember that there are some aspects of insurance and you won't be covered if you:
Have pre-existing conditions, which you haven't declared.
Have had a motorcycle accidents. This is quite common. A lot of insurance won't cover you in case you had a road accident. Check with them first. You might be covered if you have a Thai driving licence, or international driving licence, were wearing a helmet, hadn't drunk anything and the accident wasn't your fault.
Were drunk and caused an accident or were a victim of an accident.
Were a victim of a natural disaster or an act of terrorism.
Have had an accident that was caused by dangerous activities like scuba diving, or rock climbing. If you do any sports like that, it's best to check with the insurance or take out travel insurance.
Contract a sexually transmitted disease.
Insurance companies and costs of medical expat insurance in Thailand
This varies from company to company, but it is usually quite expensive. The prices start at just under £1000 per year and that's just a basic cover. Let's look at some companies:
Expat medical insurance available only in Thailand and Asia
This is a much more affordable option. The insurance companies below work in Asia or only in Thailand. They are reliable, so you don't need to worry that something will go wrong. It's worth considering these if you want to live in the Land of Smiles only.
Luma – My number one recommendation
When it comes to expat medical insurance in Thailand, this one is the best for me.
Luma offers lots of great benefits, whether it's the second-medical opinion from their in-house expat doctor or their member privileges. They also have a comprehensive cover that includes cancer care, inpatient care, and maternity care. The policy is valid worldwide provided you are within your initial coverage zone for at least 185 days a year and they have direct billing with hospitals within their network, meaning you can get cashless hospital visits.
Luma is also all about prevention. They educate their members on how to be healthy and look after yourself. On top of that, they provide you with an app, which helps you with your healthy lifestyle.
What I really like about Luma is that they offer preventive tests, like mammograms. You can buy this as a part of your policy.
Check out my post about having a check up at one of the hospitals in Chiang Mai.
This is also a great health insurance for digital nomads that like to reside in Thailand.
Premiums start from 25,000 Baht per year.
Luma provides full cover for COVID-19. Please check their website for more information.
Website: Luma
Thai banks
Most of Thai banks offer medical insurance for expats. You need to have a work permit that is valid for at least a year as well as a valid visa. The insurance is usually valid after a month, so you need to wait 30 days before you visit a doctor. Thai banks usually offer cheaper insurance than any other companies. They also make it easier for their customers to claim the money. You receive an insurance card and give it to the cashier at the hospital.
They then call the insurance company and deal with everything for you – no hassle, no stress, easy-peasy. Before you buy an insurance from a Thai bank you need to remember that it covers you only in Thailand, so you need to be sure that you will still live here in a year time. The prices start at around £200 a year.
If you're a resident in Thailand and have a bank account, ask at your local branch about the insurance.
Government insurance
If you work in Thailand, pay your taxes (which is usually between 500-750 Baht a month) and have a work permit then you can use government insurance. You need to talk to your employer first and see if there are any hospitals in your area you can go to. Once you choose it and see a doctor you will have to pay from your own pocket and claim the money later – your employer should be able to help you with this.
However, remember that government hospitals are overcrowded, the queues are long, the doctors and staff very often don't speak English and the hospital might not have the medication you need – if you think about it, these are problems that many western countries struggle with, too.
International companies providing expat medical insurance in Thailand
These companies probably have branches in your home country. They insure expats living in Thailand and other countries worldwide. The advantage of using these companies is that you can extend the cover to other places you travel to. The big disadvantage is the cost. If you're only staying in Thailand, you might want to consider going with a company that is more local.
Cigna Global – My number one recommendation
I have been using Cigna on and off. I used it in Thailand for one year and then I'm using it now in Portugal. They are cheaper than the companies below, but provide a great customer service and some really great options.
At the moment I'm insured for the country of my residence and the country I come from for one year for about 1,000 Euros, which is not bad. This expat medical insurance that you can get in Thailand, too includes outpatient and inpatient care with some annual check ups.
This is the first company I recommend as I am using it myself and can vouch for them.
Website: Cigna Global
SafetyWing
SafetyWing is mostly targeted towards nomads and freelancers, but will be a good expat medical insurance in Thailand, too.
It covers you abroad and in your home country without any exclusions for pandemic.
I wrote a full review on SafetyWing before. I highly recommend them if you're planning to move to Thailand.
At the moment the premium for people living abroad is $153 per month.
Website: SafetyWing
What did I do?
At first I decided to use an insurance from Siam Commercial Bank, which was around $300 per year. However, this didn't insure me for when I was leaving Thailand.
I needed something that would offer insurance for other countries, too as I became a digital nomad soon after the incident with melanoma.
I tried Luma, which I really recommend. They insure for not only Thailand, but other Asian countries and also for your home country if you don't stay there for very long.
After I started travelling more and moving around, I decided to use first SafetyWing and then Cigna. At the moment I'm fully insured with the latter. It's not cheap, but it provides me with high quality service and a wide range of medical treatments all over the world.
Do not make the same mistake…
…and wait with buying an insurance. If you go away to travel, buy the travel insurance. If you decide to stay in the Land of Smiles then get the expat medical insurance for Thailand.
Don't be as stupid as me and think that you are immortal, or you don't have money/time to shop for a proper expat insurance. Anything can happen. You might get a skin cancer and end up paying over £500 hospital expenses, just like me. Look after yourself. The most important thing you have is your health!