Are you going to Sukothai in Thailand and don't know where to stay? This post will show you a great place, where you can stay for a couple of nights.
My stay in Sukothai wasn't long. I spent 3 nights there and at the end I really regretted that I didn't stay longer because Legendha Resort – my accommodation turned out to be a fantastic place.
I really recommend Legendha to everyone who is going to the north of the country and is planning to stay in Sukothai. You will really relax and unwind here and get a real feeling of this region of Thailand.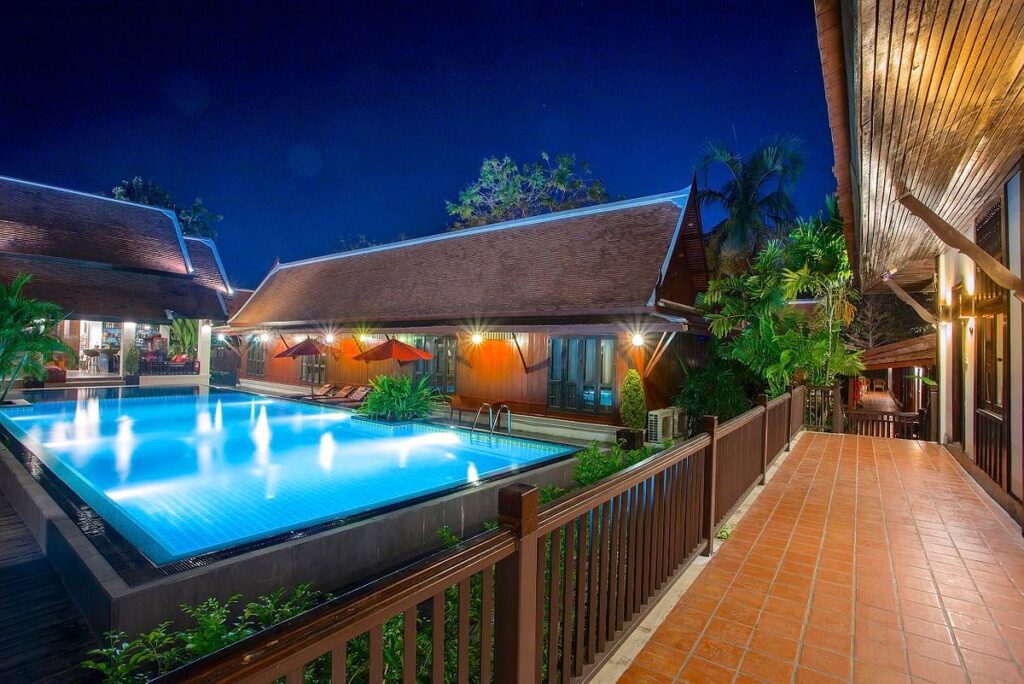 My stay at Lengendha Resort – Why is it worth to spend a few nights there?
I got to the hotel in the late afternoon. The bus driver, who took us from Phitsanulok let us out in the centre of the Old Sukothai and we had to walk to our accommodation. There was no taxi nor tuk tuk in sight. The road seemed easy enough, but it was hot and our suitcase had broken wheels.
So we got there totally exhausted and sweaty. The sight of our hotel made us feel so much better.
At the entrance a beautifully dressed receptionist gave us a cold drink and cold towels and explained what we can see and do in the area.
Then, we were taken to our bungalow.
We chose a room with double bed and a huge window overlooking the garden. The whole space was big and bungalow was decorated in the northern Thai fashion. Even the bathroom had traditional wooden door and dark tiles, just like many of the houses in that part of the country.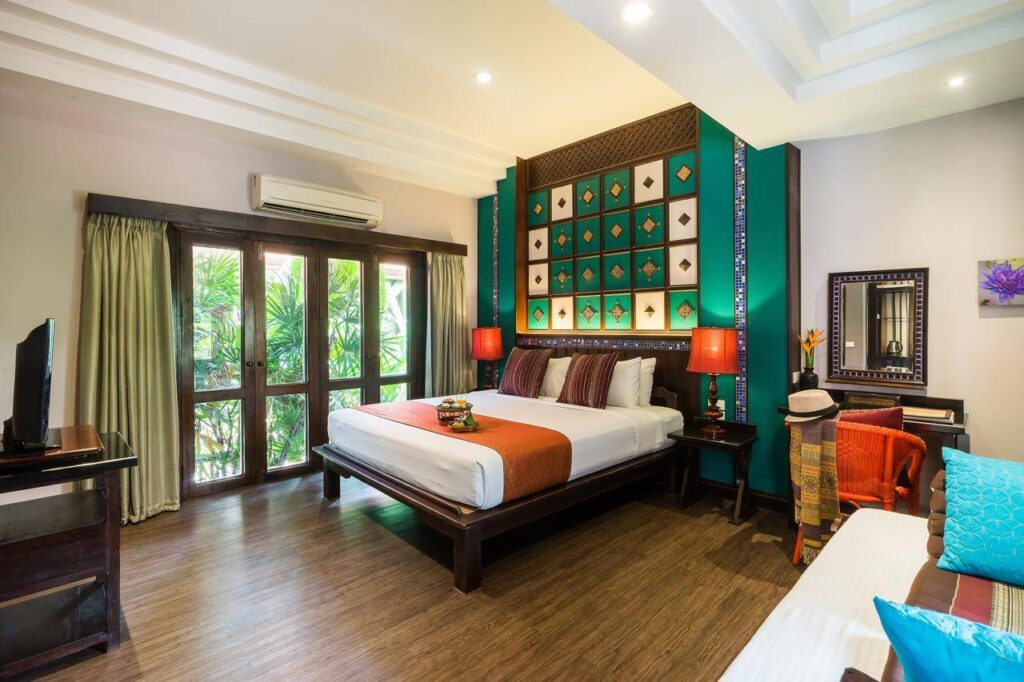 The next day we went to see morning alms and then we walked around the temples behind our hotel. It was very early in the morning, so the light was beautiful. There were almost no people around. It was hard to believe that the resort was 200 metres from the oldest temples in Sukothai.
Legendha Resort in Sukothai has a beautiful pool, surrounded by a garden. The water here is refreshing and you can spend a whole day lounging there and sunbathing. There are probably better things to do in Sukothai than relaxing, but one afternoon won't hurt anyone, right?
Breakfast was also included in the price. On some of the days we had a buffet and on others we were served a selection of Thai and western dishes. You could choose between Thai breakfast and American breakfast. Everything was really delicious.
When we were leaving I had a feeling that I wanted to stay a few more days, just to chill and relax in the hotel.
During my stay there I was just to busy to do it. It was a shame to leave Legendha and that's why I'm planning on going back to Sukothai.
Other options of accommodation in Sukothai
Thai Thai Sukothai – It seems like it's a very popular choice. It was also my first choice before I booked Legendha. Sadly, they didn't have availability.
Baan George Hotel – A beautiful hotel with amazing pool and terrace. It's located 10 km away from the New Sukothai.
Home Boutique Hotel – a budget options. Decor might not be everyone's cup of tea, but it's located in a very good place from which you can explore the area.