Azeitão – a small town near Lisbon. At first glance, nothing happens here. Although it is so peaceful here, this place attracts a lot of tourists. Why? Azeitão is famous for its wine production and some of the best wine taverns in the country.
I had the opportunity to visit Azeitão twice: once with the delightful readers of my blog (greetings to Jola and Kuba), and the second with my very good friend who, like me, loves wine. Both trips were extremely interesting and I will always recommend a ride to Azeitão as one of the better one-day trips outside of Lisbon.
Are you staying in the Portuguese capital for a few days? Check out my guide for a short vacation in Lisbon!
What to do in Azeitão?
The town is not big, but you can spend a whole day here, especially if you like wine. That's why choose early in the morning and make sure you have your tickets booked for a wine tour.
Here's what you can do in Azeitão.
Try wine at José Maria de Fonseca
The wine cellar of José Maria de Fonseca is over 200 years old. It is a family business, still run by the same family.
The wine cellar is located on a beautiful estate whose centerpiece is the historic house. Once it was inhabited by the Fonseca family, today it is a museum where you can learn more about the history of the estate.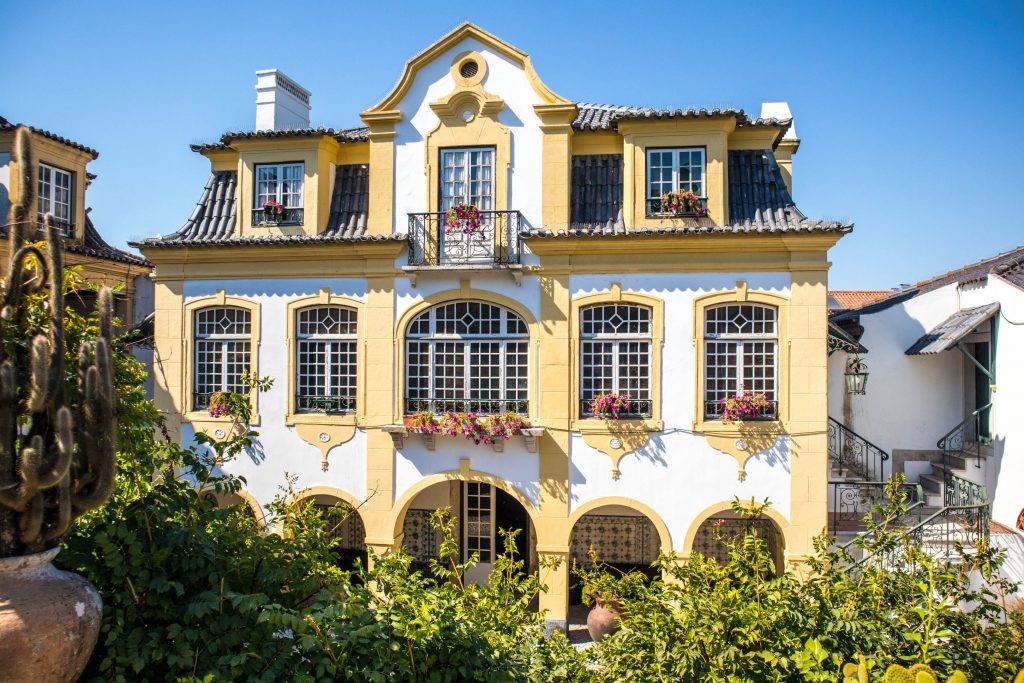 A wine tour begins just from the house, and then you go to the garden located at the back. In addition to small fountains and rare flowers, you can also see vines. If you are lucky and will be there during the harvest season, you will be able to see the whole process of making different kinds of wines.
For me, the biggest attraction was visiting wine magazines. Big barrels covered with cobwebs stand in a cool, dark building. A historic, grand chandelier hangs over them. It is here that the oldest and, at the same time, the most expensive wine is stored. At the end of a long row of barrels there is a closely guarded room, accessible only to a few people. The wine behind the iron bars is worth thousands of Euro.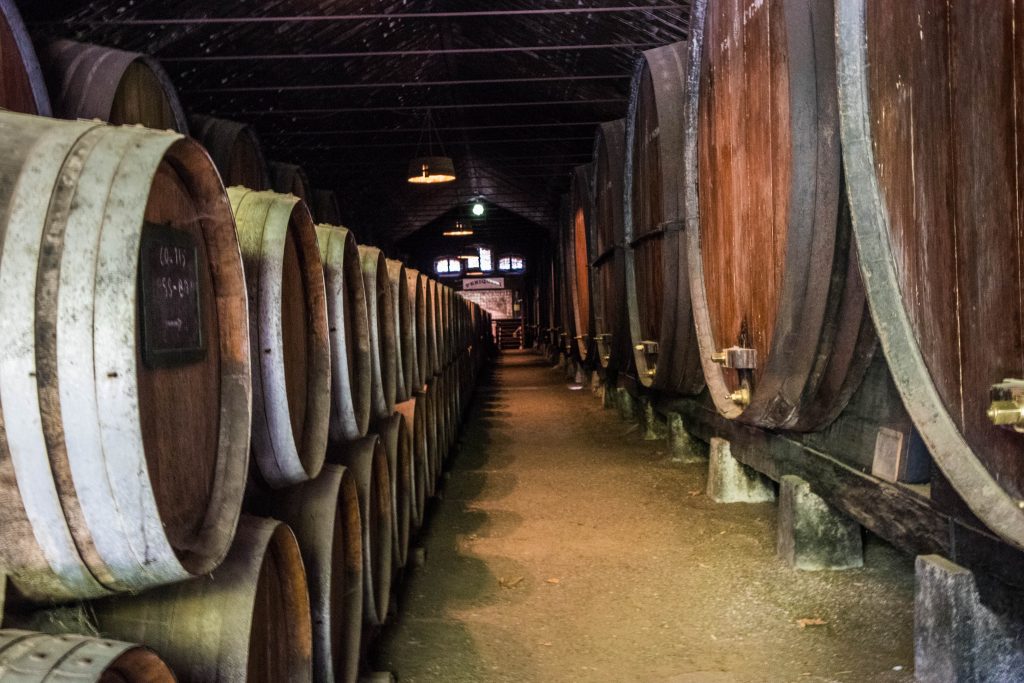 Address: Quinta da Bassaquiera, National Road 10, 2925-542 Noguiera de Azeitão, Setubal. Map
Website: José Maria de Fonseca
Opening hours: April-October 10: 00-12: 00, 14: 00-17: 30; November – March 10: 00-12: 00, 14: 30-16: 30.
Tickets: 9 Euro with wine tasting. The estate can only be visited with a guide. Tours take place at specific times in Portuguese and English. It's best to make a reservation by phone.
And then try even more at Quinta de Bacalhôa
Quinta de Bacalhôa is one of the largest Portuguese wine cellars. Currently, the estate and the company belong to José Berardo, a well-known art collector and the ninth richest man in Portugal. It is thanks to him that Bacalhôa has become such a large and dynamically developing company.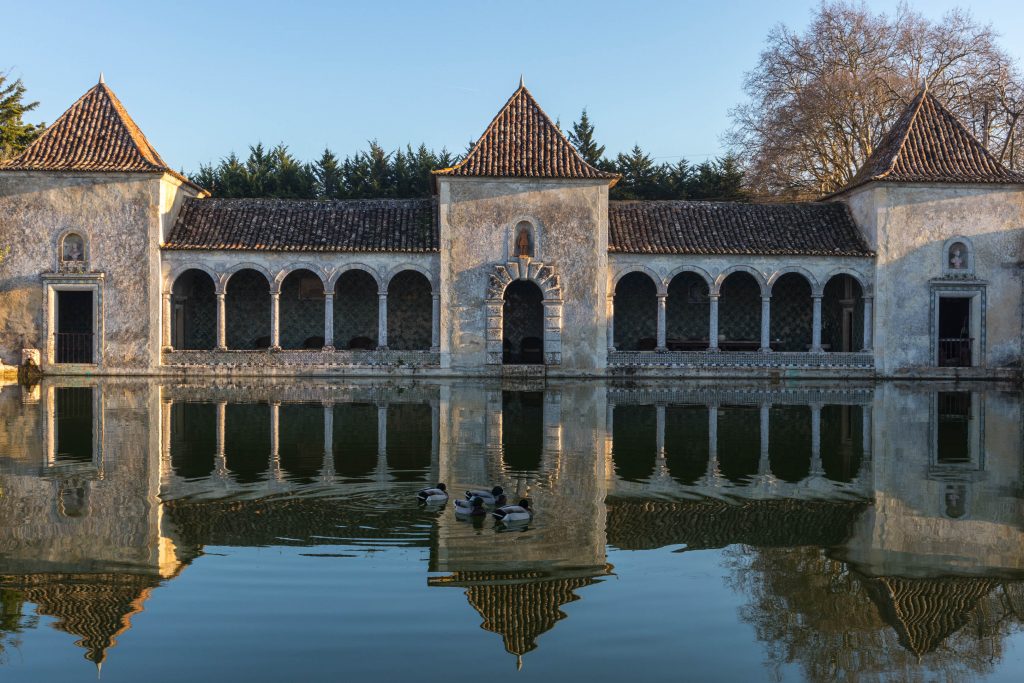 You do not come to Quinta de Bacalhô just for wine. Visitors have the opportunity to see a beautiful palace adjoining the vineyards, filled to the brim with works of art and souvenirs from previous owners. This palace is considered the most beautiful building of the sixteenth century in Portugal.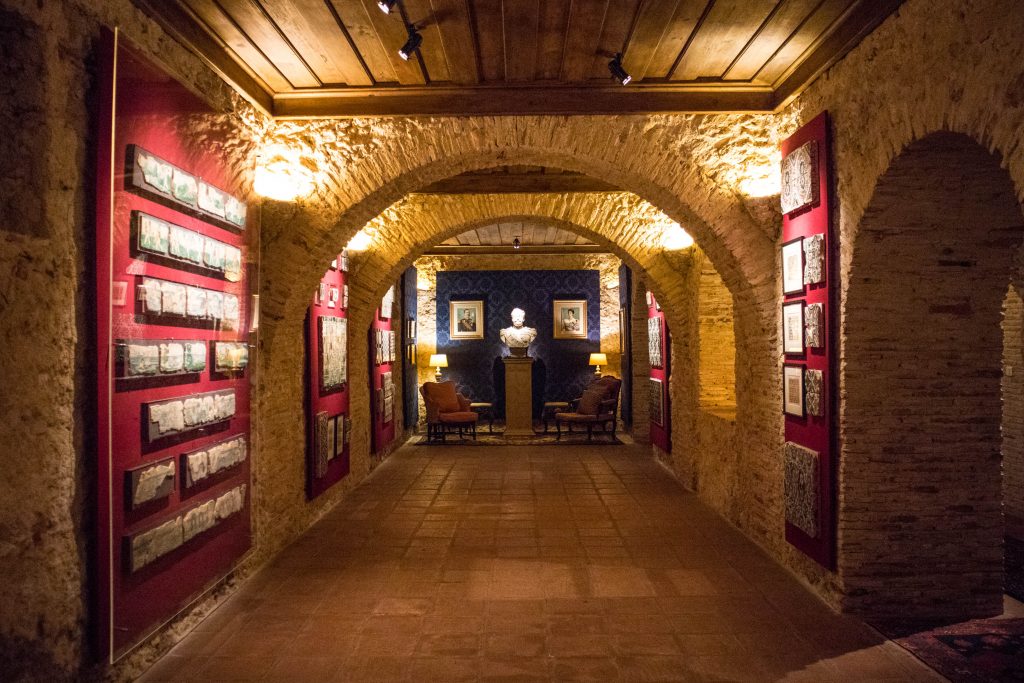 Once, all the property belonged to the royal family. In the 16th century, he became the owner of the Albuquerque family, who decorated it with beautiful azulejos tiles.
One of the heirs of the family, Maria Mendonça de Alburquerque, married Jeronimo Manuela, an entrepreneur selling fish, also known under the pseudonym Bacalhau, or 'cod'. Probably the property owes them their name.
After Maria and Jeronima took over the palace, they settled in Azeitão. Maria was not very popular among the residents and it was called Bacalhôa, which in free translation means 'Mrs. cod.'
After them, the estate passed from hand to hand. For a long time, due to family disagreements, the palace stood empty and slowly fell into disrepair. It was not until the 1930s when it was bought by Orlena Scoville, who restored the building.
Currently, Quinta de Bacalhôa is experiencing a renaissance and is extremely popular.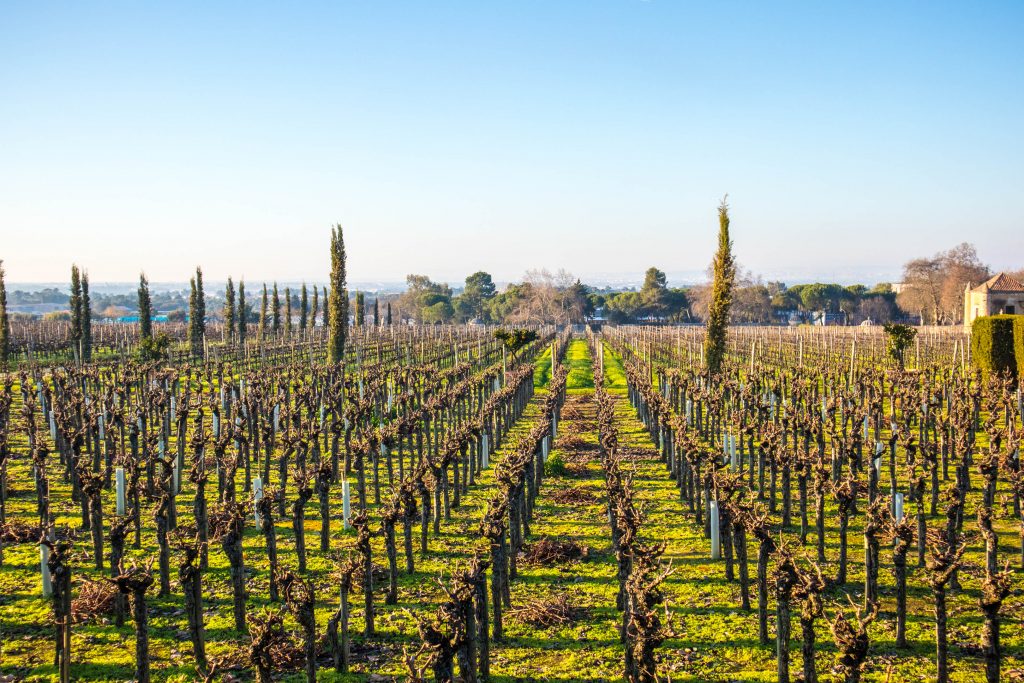 During the trip, you can see the palace and vine fields, visit the cellar, and finally try several types of wines.
Address: National Road 10 – Vila Nogueira de Azeitão, 2925-901, Setúbal – Península de Setúbal. Map
Website: Quinta de Bacalhôa
Opening hours: 10: 00-15: 00, closed on Sunday and on holidays.
Tickets: Visiting the palace and winery and wine tasting – 10 Euro. Guided tours in Portuguese and English are limited hours. It is best to call and book a place in advance.
Eat lunch in Azeitão
Just in front of the wine cellar José Maria de Fonseca there is a very nice cafe – Pedacos de Azeitão. Go here for a quick lunch, and for dessert.
The Azeitão specialty is torta de Azeitão – a special cake made of eggs and sugar. Do not forget about queijo de Azeitão – a sheep cheese from this small town.
Take a photo by the fountain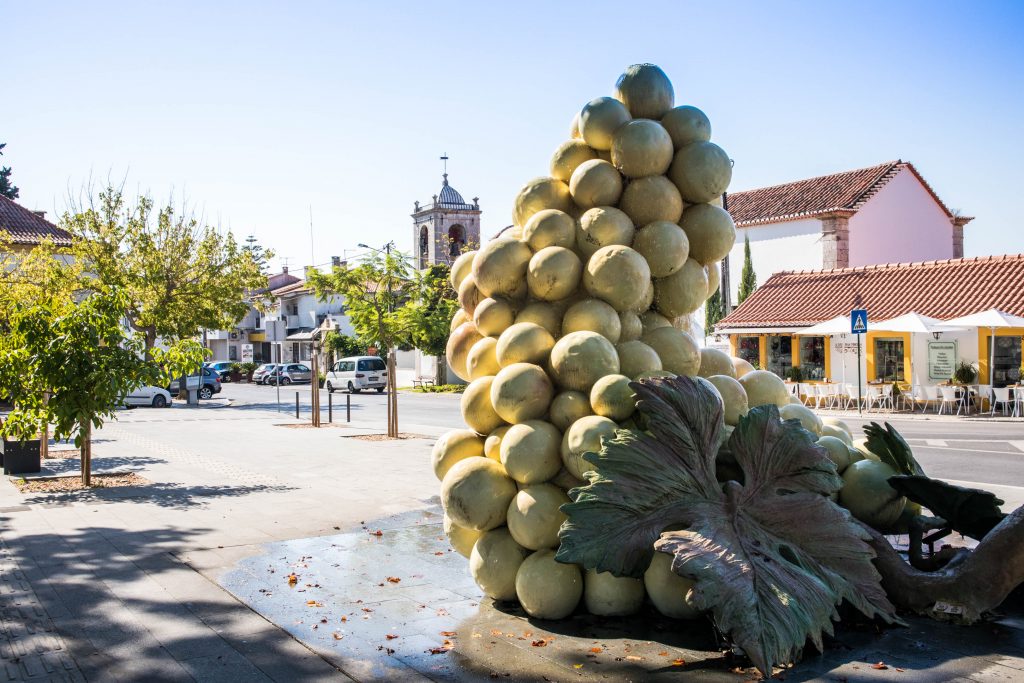 Time for a few photos. In Azeitão the central point is the grape-shaped fountain. In my opinion, there is no better souvenir from this city than this photo.
Take a sneak peak into the little shops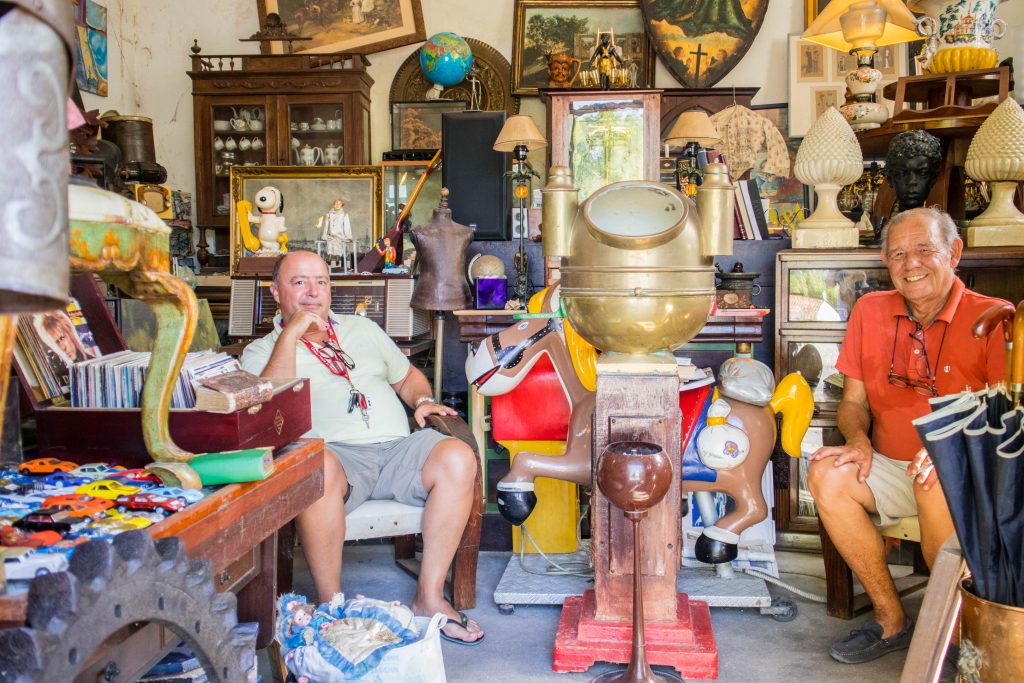 Azeitão is not large, but it is worth spending some time walking through the streets and looking into local shops. On the main street you can find really interesting shops with food products, but also with antiques.
Visit Serra dá Arrabida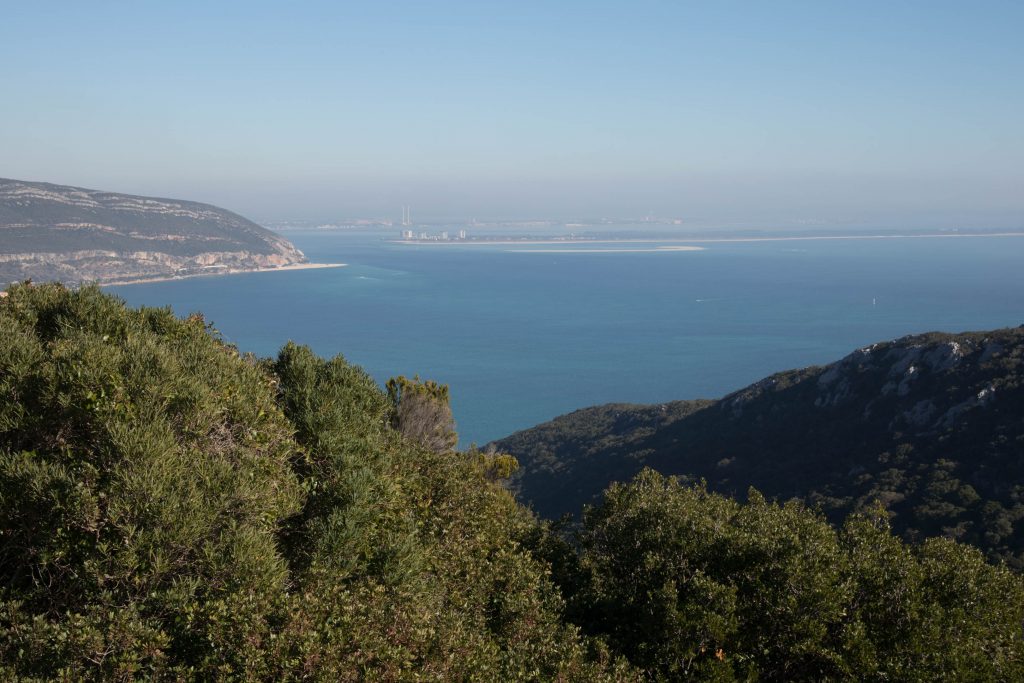 From Azeitão it is not far to the famous coast of Serra dá Arrabida. It's best to go there with your own car out of season. The road then is empty and the views are breathtaking.
Azeitão – Practical information
Are you going to Azeitão? Here is everything you need to know before the trip.
How to get there?
It's best to get to Azeitão by car. You can rent an auto at the airport. Book them online in advance. I recommend Rentalcars website, which works with the network of the largest rental companies. Remember that if you run it you can not drink too much!
You can also reach Azeitão by public transport. From Praça de Espanha, Lisbon, catch the bus to Setubal. With the Sete Rios, Campolide and Roma in Lisbon, there are also Azeitão trains.
You can find more information about public transport in Lisbon here.
Where to stay?
In Azeitão, there are not many places to stay. Therefore, it is best to stay in Lisbon and make yourself a day trip or take advantage of accommodation in other nearby villages and towns.
On a budget
YMCA Camp Alambre – 3 kilometers from Azeitão, in a very quiet place. It offers bungalows with bathrooms and small kitchenettes.
Come Inn Sesimbra – 5 km from Azeitão. The rooms are very basic and will definitely suit only those who are not fussy
Not so expensive
Parque Verde Sa – 6 km from Azeitão, in Seixal. It offers nice, wooden bungalows with basic equipment in a quiet and secluded place.
Arrabida House Golf & Arts – 8 kilometers from Azeitão. Are you looking for something with a pool? You will find it in this secluded hotel. The rooms are very spacious and clean. In addition, you can enjoy the views of the surrounding hills here.
Luxury
Monho do Marco – 9 kilometers from Azeitão, in Setubal. Do you want to spend the night in a beautiful Portuguese windmill? Here are extraordinary accommodation in a beautiful environment!
Hotel Casa Palmela – 6 kilometers from Azeitão. The hotel is located in the wine cellar and is a dream come true for anyone who has ever wanted to spend some time in a luxurious Mediterranean villa.
What to take with you?
Cash: it's always best to have it with you in Portugal, especially in small towns.
Sunscreen and hat: the Portuguese sun can give you a good bone.
Comfortable shoes: you will walk a lot throughout the day.
Water: of course you can buy it in the town, but why waste time looking for a store?
Do you have any questions? Would you like to share your experiences or your point of view? Don't be shy! Leave a comment!