With Vietnam becoming more and more popular amongst Digital Nomads, I travelled to Ho Chi Minh City (HCMC) – the bustling metropolis in the South of Vietnam – to explore the local coffee shop culture. I was looking for a workspace with modern and cozy interior, a good, iced cappuccino and a fast internet connection to get some work done.
Ho Chi Minh City or Saigon offers a wide variety of nice cafés with stylish interiors. Especially District 1 has a lot of small, hidden places to offer. Take a stroll around Nguyen Hue Road or Le Loi Road to find the best coffee shops to work from in Ho Chi Minh City. The area is highly developed and many cafés are connected to lightning fast fibre internet. Bear in mind however, that power outlets seem to be scarce in HCMC.
These are my favourite co-working cafés in Ho Chi Minh City:
The Maker Concept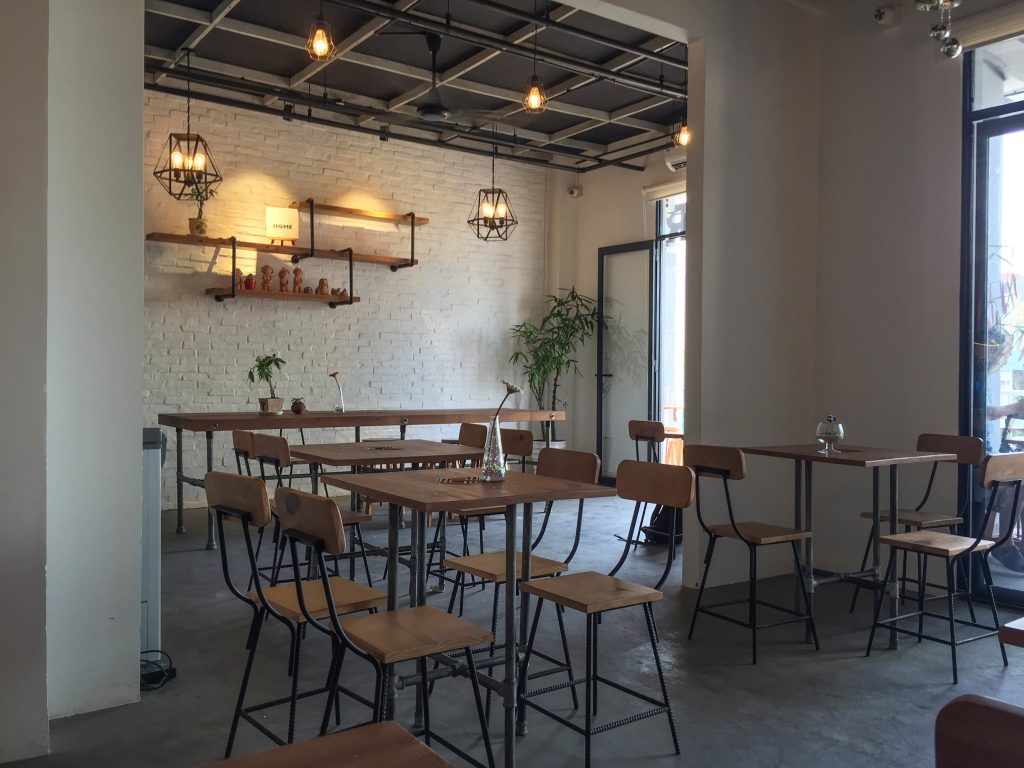 You have to make your way up through a shady scooter parking and stairwell to reach the entrance to the café. With a beautiful view from the 3rd floor of the building on 42 Nguyen Hue, a stylish interior and decent prices, The Maker Concept makes it to the top of my list. I spent two days here and the place never got too crowded, which makes for a nice work atmosphere. I am usually wearing my headphones when working in a coffee shop but I really enjoyed the in-house music (a selection of mostly deep and tropical house) so much, that I left my Spotify switched off most of the time.
Internet Speed: 25Mbps Download, 25 Mbps Upload
Iced Cappuccino: 45.000 Dong ($2,00)
M2C Café
The interior of M2C Café at 44B Ly Tu Trong is designed with so much love, that you almost feel like you could move in here. The entire atmosphere at this place is so pleasant, that working here becomes not a chore but a treat. With beautifully arranged dishes starting at 65.000 Dong, you can definitely enjoy an entire day here.
Internet Speed: 25Mbps Download, 25Mbps Upload
Iced Cappuccino: 65.000 Dong ($3,00)
L'Usine Le Loi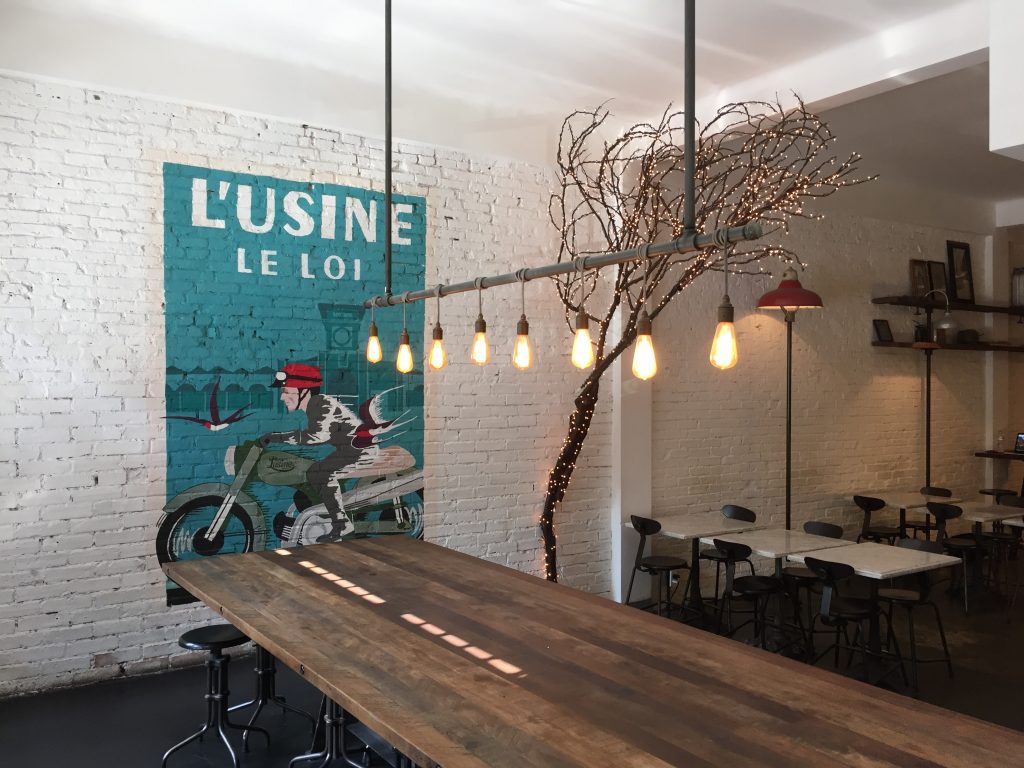 Like the name says, L'Usine Le Loi can be found on 70 Le Loi Road. It's a very stylish place that offers a variety of different seats and tables for you to choose from. Whether you prefer working on a small marble table or a wooden standing desk, L'Usine got you covered. The prices are quite high for Vietnam but you get good quality drinks and big portions of food for your money. I ordered a grilled veggie baguette which not only was very nourishing but also incredibly delicious. L'Usine Le Loi becomes very noisy around noon, so bring headphones if you are sensitive to people chatting around you.
Internet Speed: 50Mbps Download, 50Mbps Upload
Iced Cappuccino: 83.000 Dong ($4,00)
BEN Coffee House
Working all day in the fancy coffee shops in Ho Chi Minh City can get pretty expensive real quick. If you are looking for a budget café then BEN Coffee House on 34 Ton That Thiep might be for you. It is definitely not the most cozy café in Ho Chi Minh City but it offers a decent cuppa for a really good price and has good wifi. Starting your day here and then grabbing some Banh Mi on the way to a more comfortable place like The Maker or L'Usine can save you some serious bucks.
Internet Speed: 40Mbps Download, 40Mbps Upload
Iced Cappuccino: 35.000 Dong ($1,50)