When you say 'snorkelling' I will probably be the first one to say 'yey!' and jump into the water with you. To me there is nothing better than relaxing on a beach, swim and watch some colourful fish an corals. The first time I tried snorkelling was during our stay at Railay Beach in Thailand and this time, in Vietnam, I didn't want to miss the opportunity and signed us up for a day of snorkelling in Cham Islands with Cham Island Diving, a company based in Hoi An.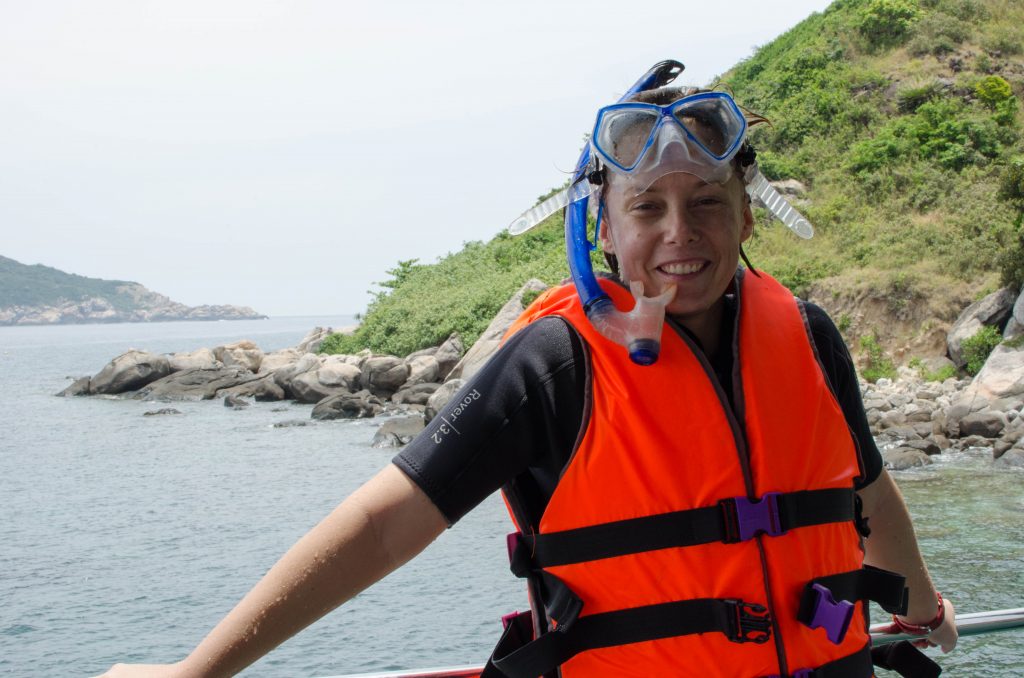 We planned a nice weekend away from Da Nang, which included a stay in a lovely guesthouse and attending the full moon festival in Hoi An. The next day Cham Island Diving picked us up at 8 am and we were on our way to the pier.
The day was hot, as it usually happens in Vietnam at this time of the year, but humidity and clouds covered the skies. I had hoped for some great blue colours and good light for our photos, but the weather here is unpredictable most of the time and I wasn't that surprised to see a white horizon.
The ferries and boats to Cham Islands depart from nearby Cua Dai Beach. In the morning the pier is packed with tourists and locals. Luckily, every single company, which takes visitors to the islands, has their own place for snorkelling and relaxing, so it doesn't seem like the area is overcrowded.
You can get to Cham Islands independently by taking a public ferry, which departs around 8:30am. However, these boats are not only very crowded, but sometimes they don't depart at all as the sea might not be deep enough for them to go through.
If you decide to take that option, you need to remember that it takes 2 hours one way and the ferry back from Cham Islands departs at around 3pm. It is possible to stay overnight on Cham Islands, but you need to organize it beforehand. Contact Da Nang Visitor Centre for more details.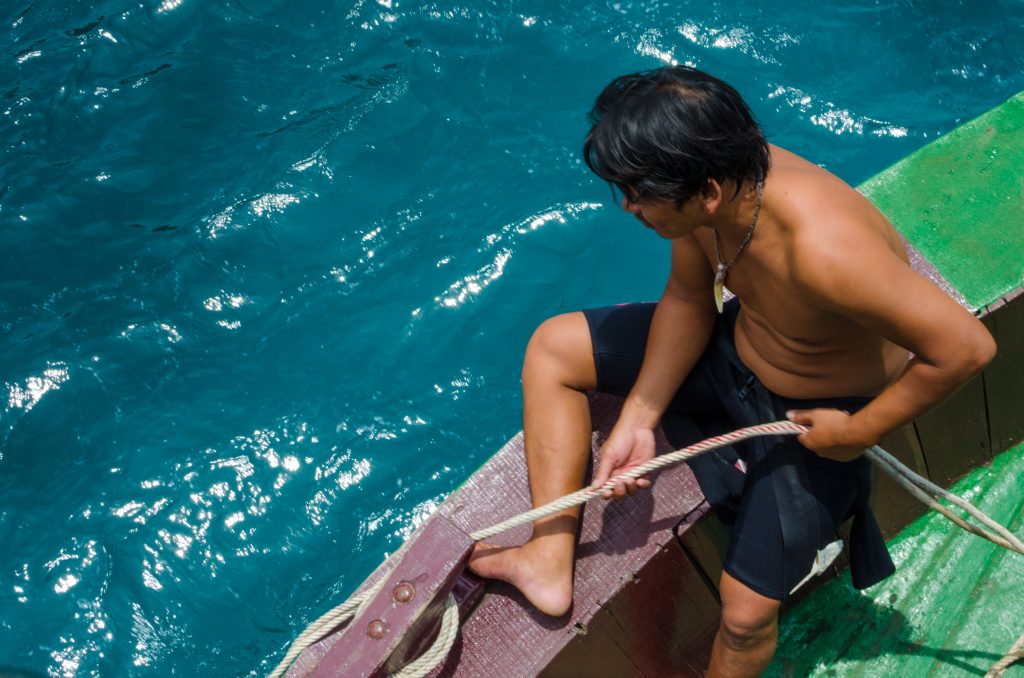 The easiest way to get to Cham Islands is to buy a day trip in Hoi An. You can do it through a tourist office, or ask at your hotel. The price for a day of snorkelling is around $40 ($44 with Cham Island Diving), including hotel pick up, lunch and snacks. You can also buy a 2 days trip to Cham Islands for around $60.
The boat that we were on was a typical fishing boat, used by Vietnamese fishermen, which had been converted to accommodate tourists. We sat on the top deck, watching the sea and napping from time to time during the first hour of sailing. It was very relaxing.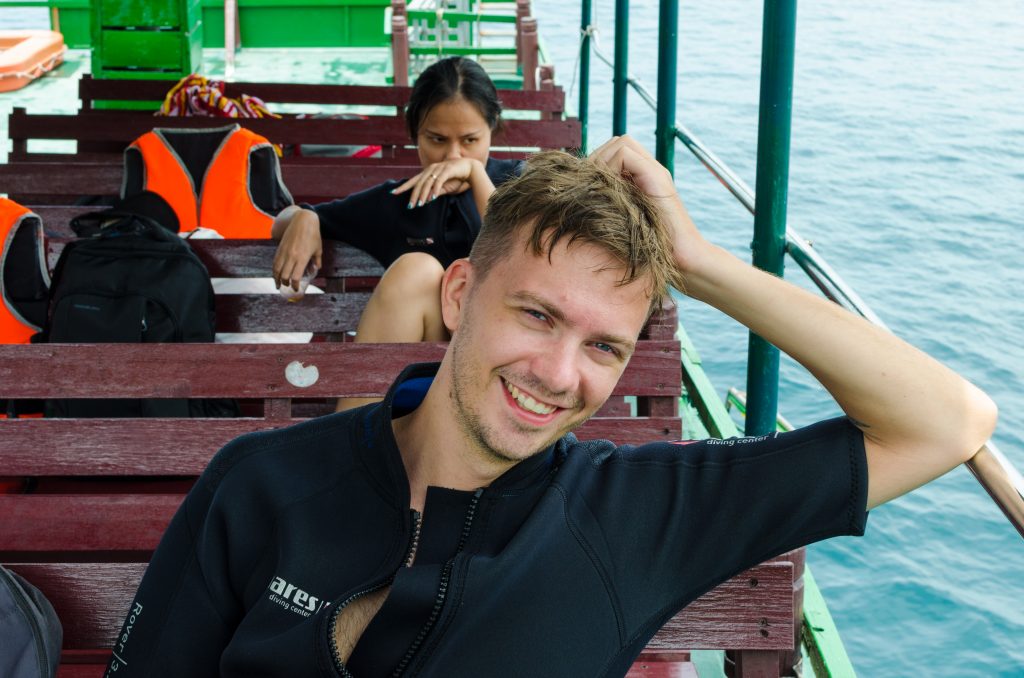 We finally got to a place, where rocks created small lagoons and we docked near one of them. We received equipment, instructions from one of the crew members and we were good to go. The water was around 25 degrees, but it seemed freezing at first. I was glad I had a wet suit on, which I didn't want to wear at first.
After almost an hour and half of swimming, watching amazing exotic sea life and corals we felt tired, but we had another place to go for more snorkelling.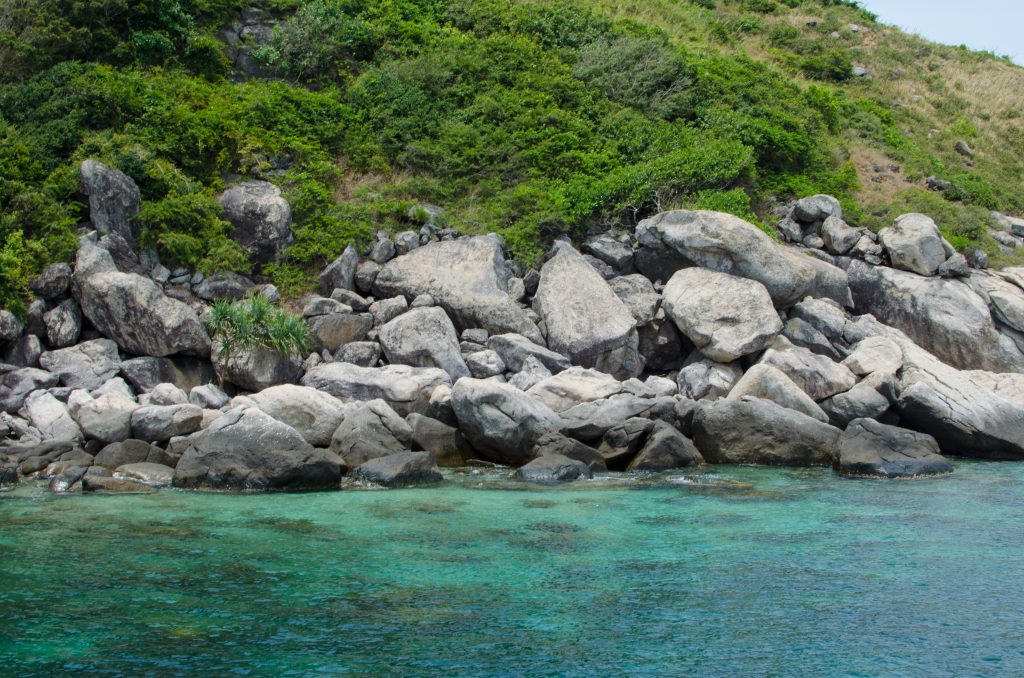 During the second time we both didn't feel like swimming any more and we tried to relax on the boat. However, the currents were particularly strong and the boat kept swaying so much that it made us feel unwell. Luckily, we had some tea and coffee on board, so that helped a little.
For lunch the company took us to one of the islands, where our meal consisted of delicious seafood. Everything was so fresh and tasted wonderful after almost whole day of swimming. I couldn't stop eating the fish and I don't even like fish!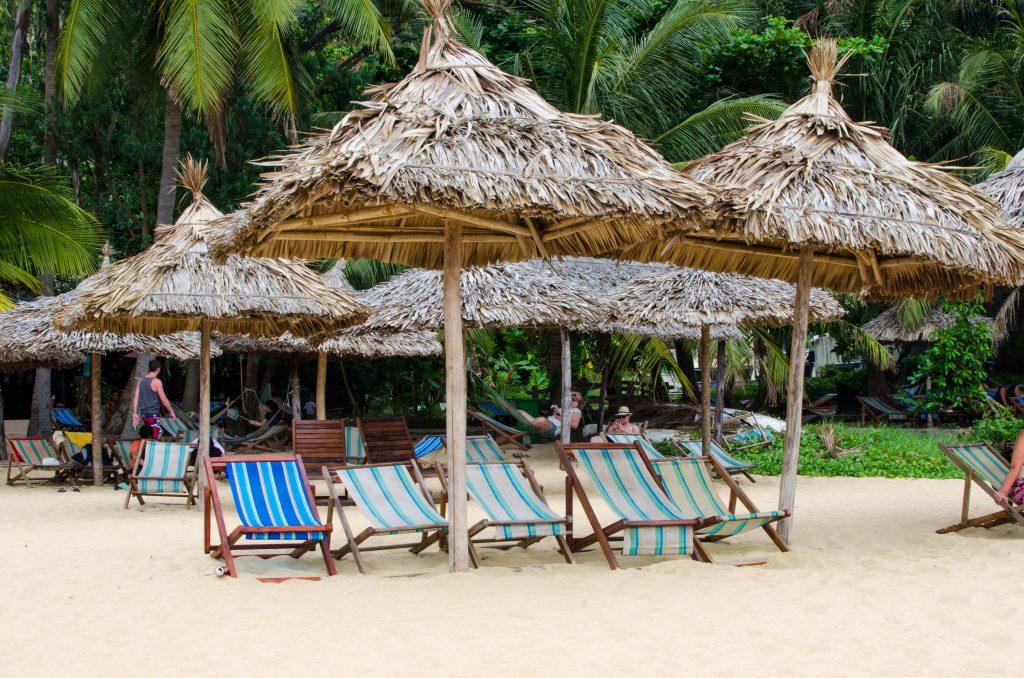 The restaurant was packed with people. It was loud and didn't seem like we were going to have any relaxing time on the beach after, but soon all of the other trips departed and we could have some more naps, swim in calm waters, walk on the beach and enjoy the rest of our stay.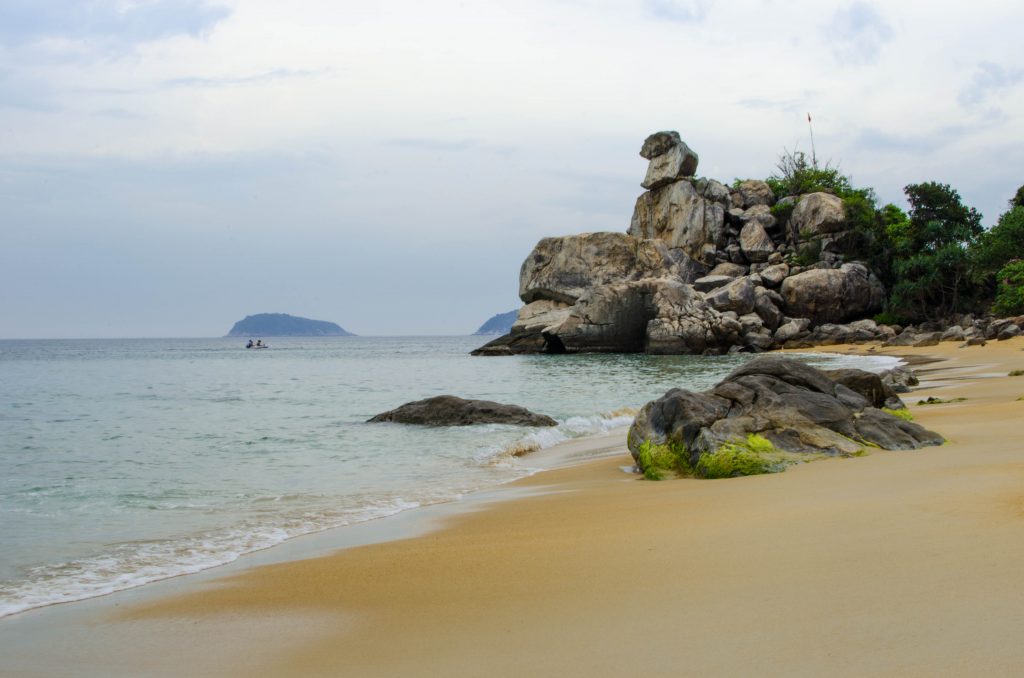 Cham Islands are not as grand and not as beautiful as what you normally see in Thailand, or other South East Asian countries. However, they are a great place to go for some snorkelling, diving or to relax and take a breather from travelling and from noisy cities. The corals and sea life are really impressive and worth seeing. If you are in Hoi An or Da Nang and have some extra time, use it to visit Cham Islands and spend a day, or two, on the sea.