Early February is the time when Chiang Mai blooms to life with all varieties of flowers. Every major street is decorated with damask roses (found only in Chiang Mai), dendrobium orchids, daoruang and chrysanthemums. The Flower Festival in Chiang Mai is really worth checking out.
I have been to two Flower Festivals in Chiang Mai and I can highly recommend it, not only if you like flowers. It's a pretty spectacle, with people dressed up and a lovely parade. Find out more about what happens during one of the most awaited weekends in the city.
When does the Flower Festival take place?
Usually, the festival takes place in the first weekend of February.
What happens during the festival?
There are life performances from Friday through to Sunday night with special appearances of Thai celebrities and talent shows, but the main focus of the Festival is the parade that usually takes place on Saturday afternoon. (Although, this has been changed and a few years ago they started the parade very early in the morning.)
Local government and tourist organisations sponsor "flower platforms", which are decorated with the most amazing flower arrangements. Each of them also carries one, or more beauty pageant contestant, who all look like princesses taken out of a fairy tale.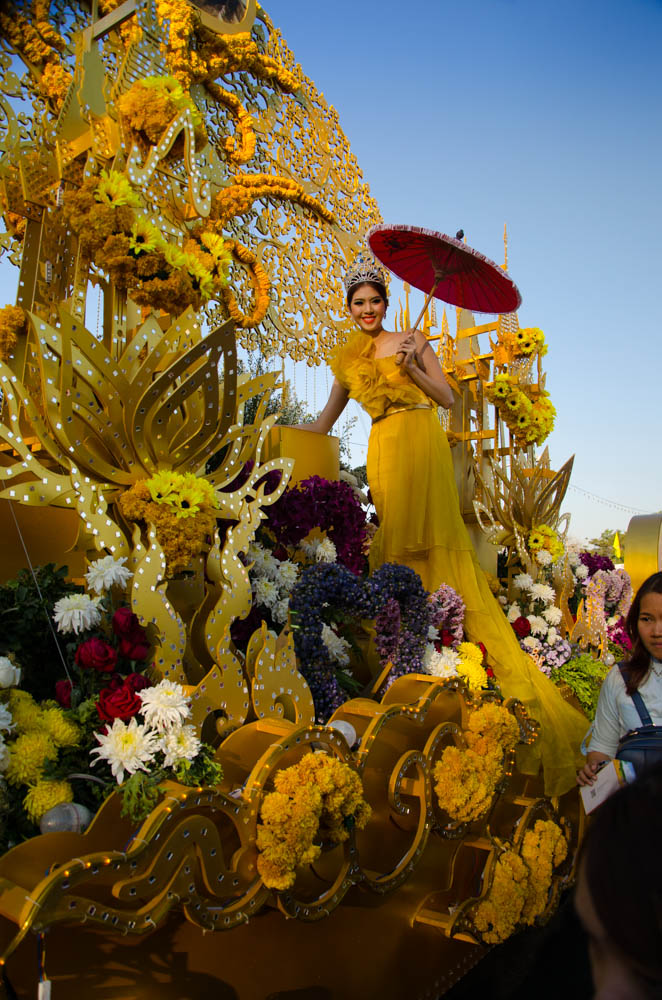 If you look closely you might find the most extraordinary flower arrangements.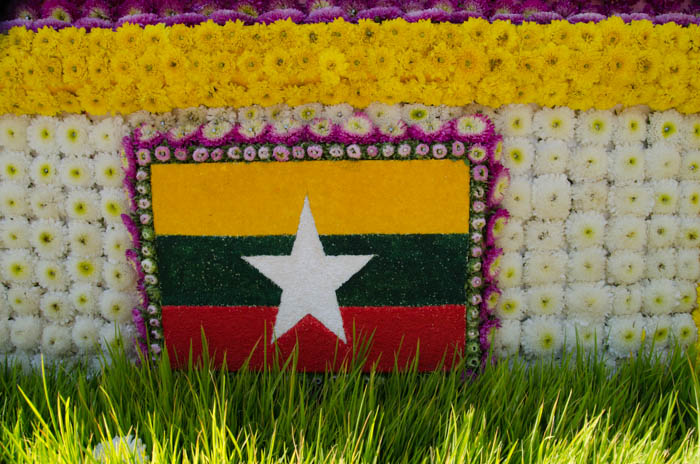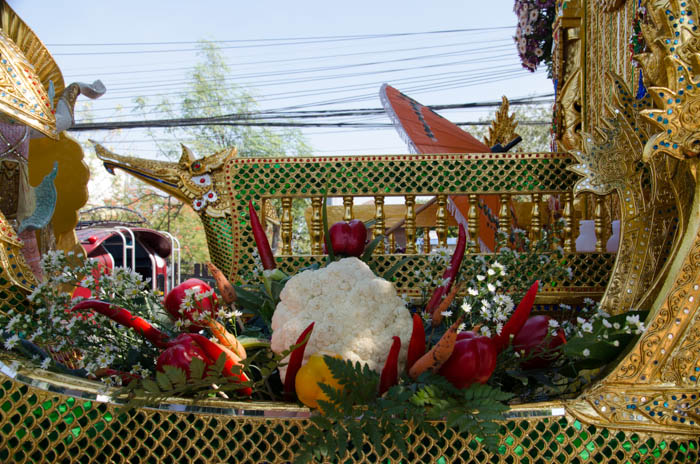 Children orchestras from local schools march behind the beauty queens.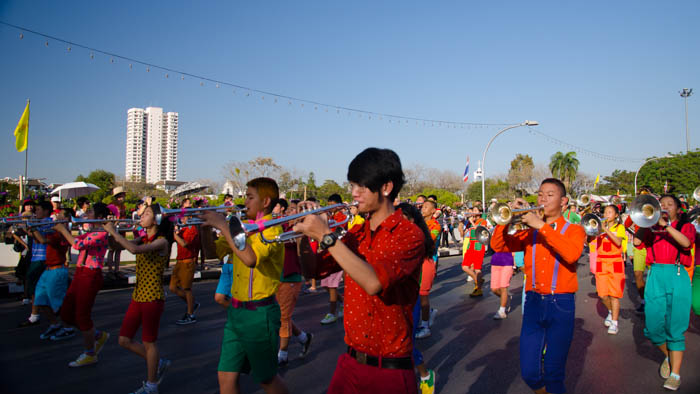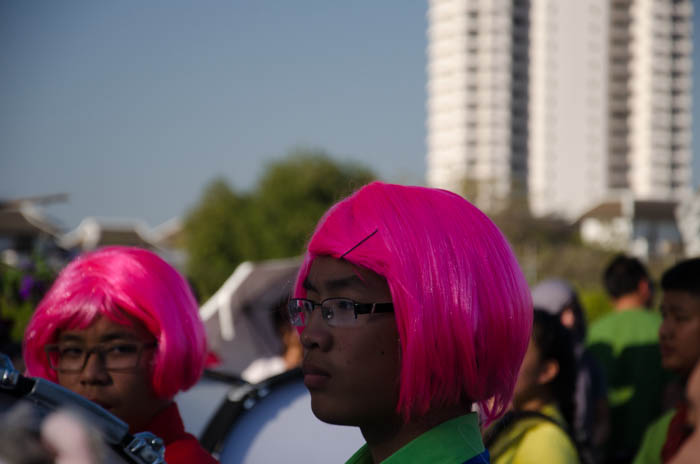 The parade goes through the main streets in town a couple of times and finishes at Tae Pae Gate late at night.
The city is also decorated for the festival. You will find flower arrangements everywhere. They are normally put up a week or so before the festival and are open for the public to enjoy and take photos.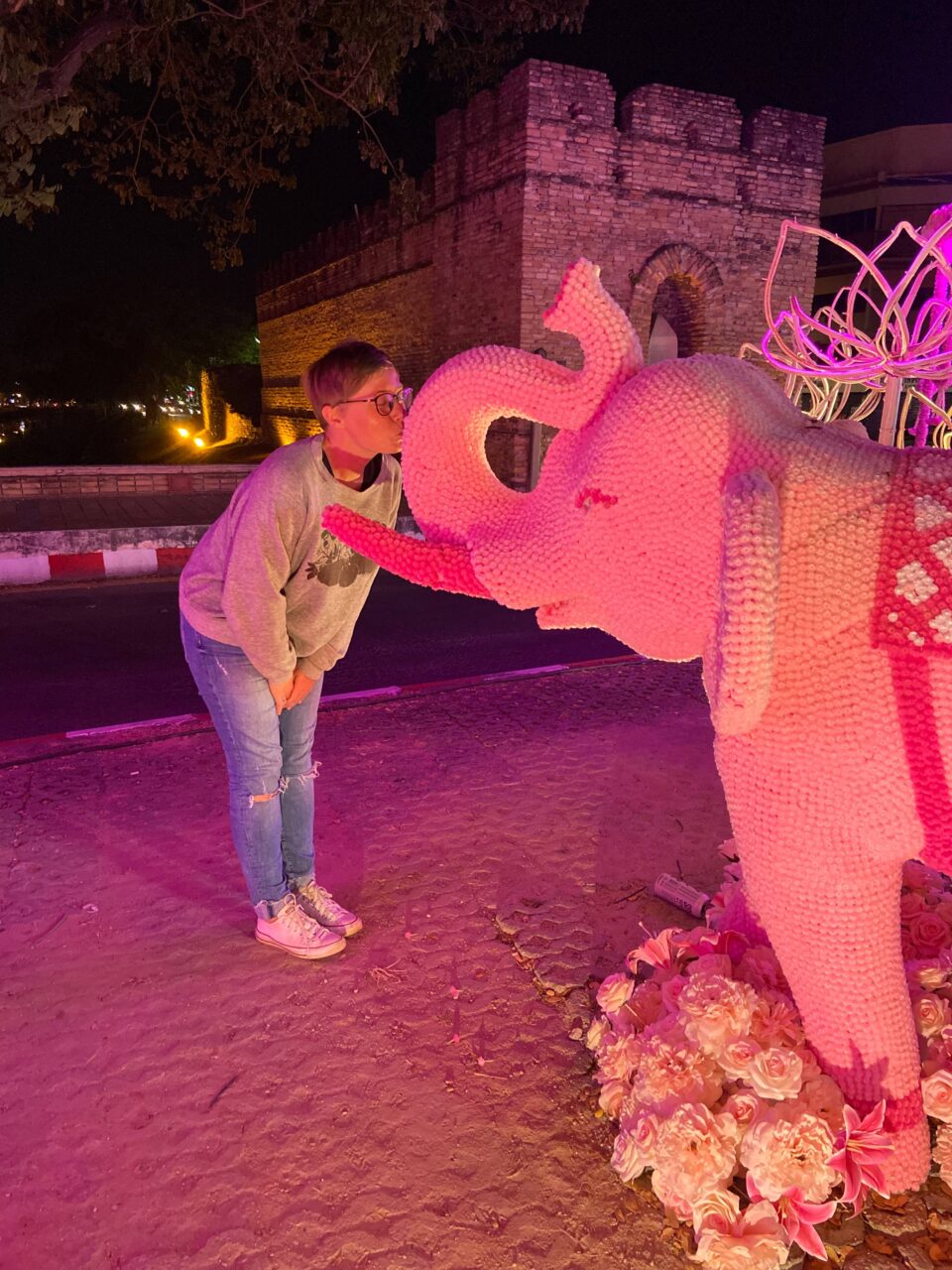 The best place to enjoy the festival
The Flower Festival in Chiang Mai is a very popular affair and a lot of people come from all around the country to see.
The parade is very crowded, but you can stand opposite the Tha Pae Gate, near Boots and you'll be able to see everything. Just make sure to arrive early.
If you'd like to get some more insight into the parade, go to the Nawarat Bridge, pass it and check out the preparations for the parade there. Again, you need to arrive about an hour before the parade starts.
What else is there to see and do?
During the whole weekend you can admire the decorated floats and platforms as well as some achievements of the local farmers and gardeners. There is usually a market as well, where you can buy plants, seeds and accessories for your garden.
Flower Festival in Chiang Mai – Useful Information
Heading to the Flower Festival? Here is some useful information worth knowing.
How to get there?
You can travel to Chiang Mai from:
Bangkok – by plane or bus (takes 12 hours)
Surat Thani by plane
Krabi by plane
Check out the transportation on 12GoAsia.
Where to stay?
The best place to stay in Chiang Mai is in or around the square – you will see it clearly on the map when you zoom out.
Here are a few suggestions for hostels and hotels.
Budget – Low to medium
Medium budget
Over 50 Euros per night
Can't find what you're looking for? Find more on Booking.com.
How to move around the city?
I would recommend catching a songteaw – a red truck. For around 20-30 Bhat you will get everywhere.
Another cheap and convenient way is ordering a Grab – use the Grab application. It works just like an Uber.
During the Flower Festival it might difficult to use these tho. During the parade some of the roads will be closed and you'll get stuck in traffic. You can try to rent a scooter and drive yourself. You will need a GPS to navigate you, so you can avoid the closed roads.
The best way to enjoy the Flower Festival in Chiang Mai is to use the public transportation to get to the first closed road and then walk.
Other things to remember about
Take water with you – it might be hot and you'll spend a long time on your feet.
Use sunscreen – protect yourself from the sun. A hat is also a good idea.
Have a map on your phone – to help you navigate through the traffic.
This festival is a really pretty and colourful event and I highly recommend checking it out, if you're in Chiang Mai.