Early February is the time when Chiang Mai blooms to life with all varieties of flowers. Every major street is decorated with damask roses (found only in Chiang Mai), dendrobium orchids, daoruang and chrysanthemums.
There are life performances from Friday through to Sunday night with special appearances of Thai celebrities and talent shows, but the main focus of the Festival is the parade that usually takes place on Saturday afternoon.
Local government and tourist organisations sponsor "flower platforms", which are decorated with the most amazing flower arrangements. Each of them also carries one, or more beauty pageant contestant, who all look like princesses taken out of a fairy tale.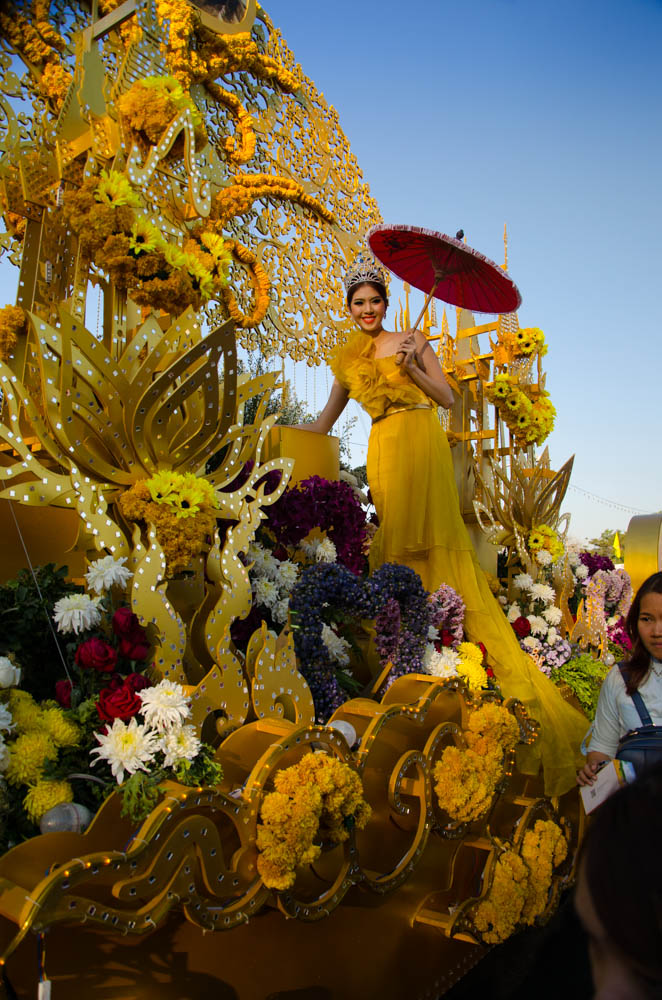 If you look closely you might find the most extraordinary flower arrangements.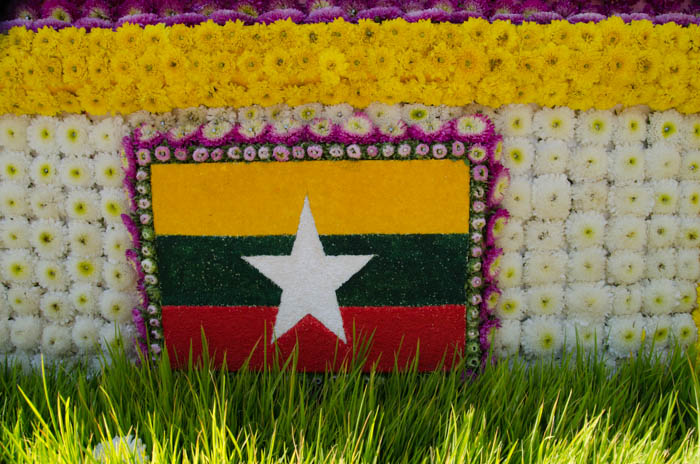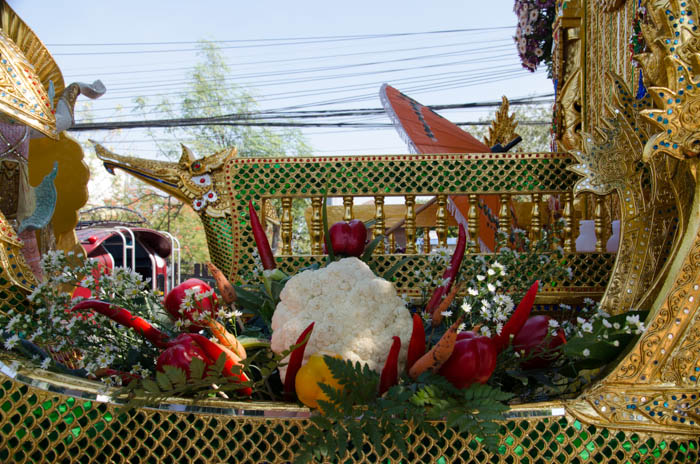 Children orchestras from local schools march behind the beauty queens.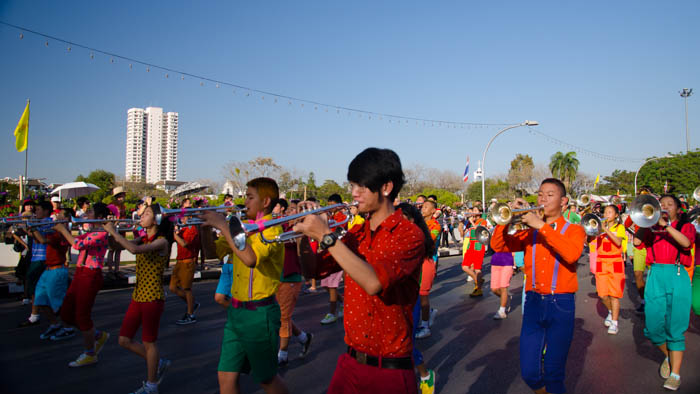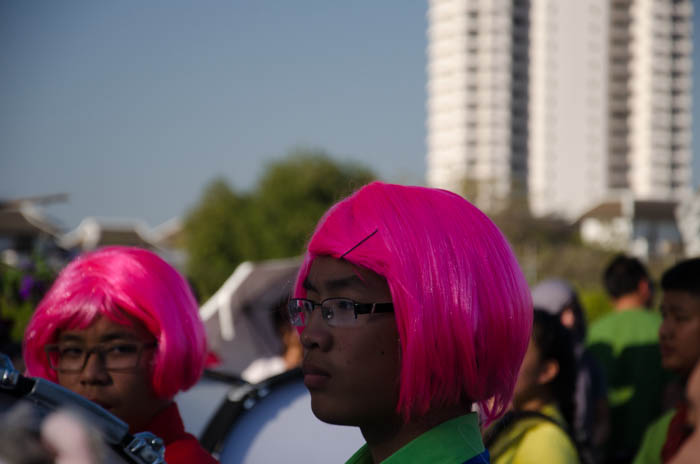 The parade goes through the main streets in town a couple of times and finishes at Tae Pae Gate late at night.