Chinese New Year is a big celebration in Asia and Thailand is no different. There are over 7 million Chinese people living here, so their influence can be seen in any major city. Besides, Thais love celebrating everything, so the Lunar New Year is also observed in the Land of Smiles.
If you are in Chiang Mai during the Chinese New Year, you will have a unique opportunity to witness the celebrations and take part in them. This is a very colourful and loud affair, ideal for the whole family.
When is the Chinese New Year?
Chinese New Year is a moving holiday and it can be celebrated at different dates. Normally, it falls in January or February.
You can check on Google when the next one is. While you're at it, check 'Chinese New Year' in Chiang Mai to find the latest programme for the upcoming events.
Where to celebrate Chinese New Year in Chiang Mai?
Chiang Mai has its own Chinatown, which is located near the Old City, by the river. It's officially called the Warrorot Market. On normal days it offers food and clothes at reasonable prices. It's also a really interesting to visit for tourists as it hasn't lost its original, local character.

What happens during the celebrations?
On the main weekend of the event, the market's streets are closed for traffic and stalls with food are set up nearly in every corner.
Here you can eat the most popular dishes, like pad thai, but there are also some more unusual ones, too: different broths are boiled, fish are dried and everywhere you look there is something either tempting or interesting.
In the evening on Saturday the celebrations begin. Usually a group of young boys come through the crowd with a colourfully lit dragon. They light up fireworks and firecrackers and entertain everyone with their acrobatic skills.
After that, there is entertainment, which consists of a beauty pageant, where amazingly dressed young girls compete for the title, dances and singing by the talented children and adults alike.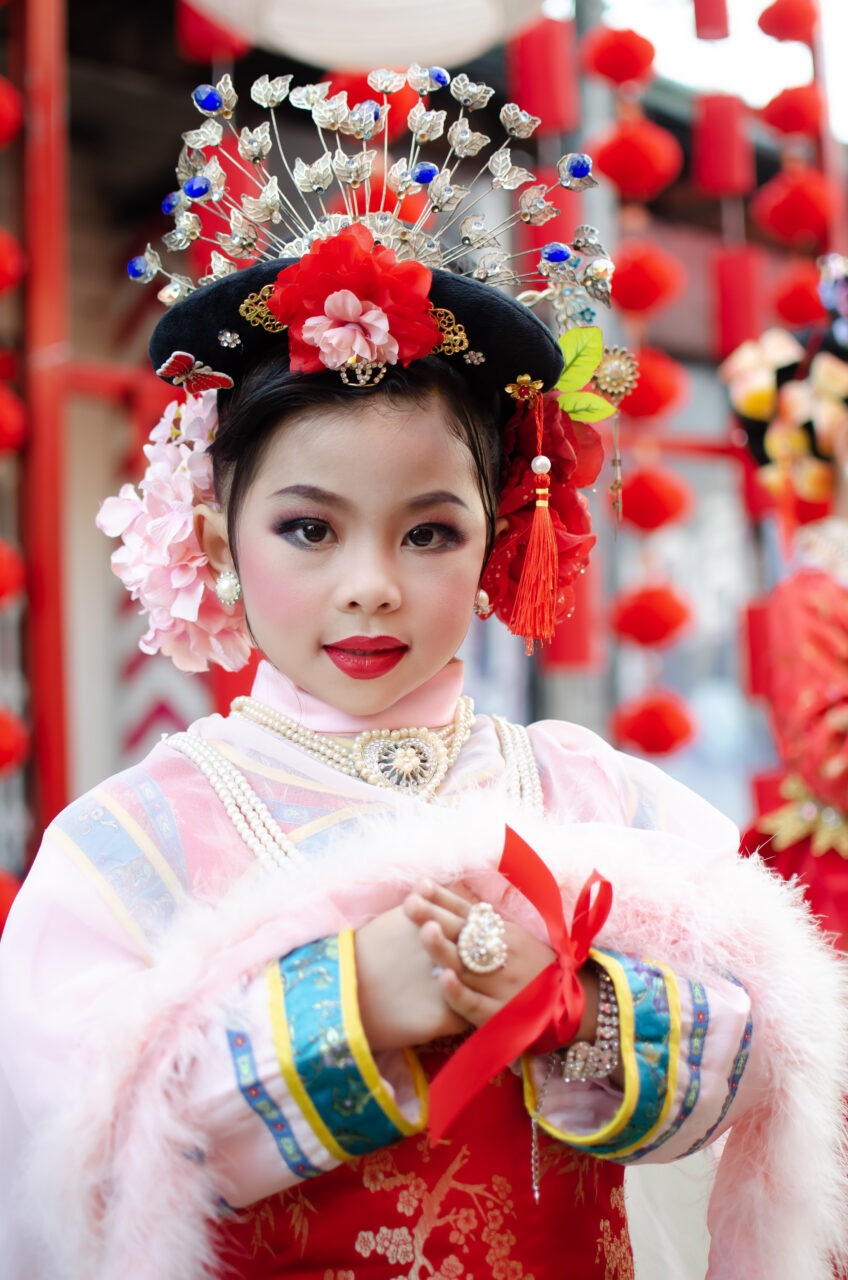 The local Chinese temples are busy, too. People wearing red shirts and dresses flock there to pray for good luck in the upcoming year.
It's usually very busy around the altars, but everyone is respectful of each other.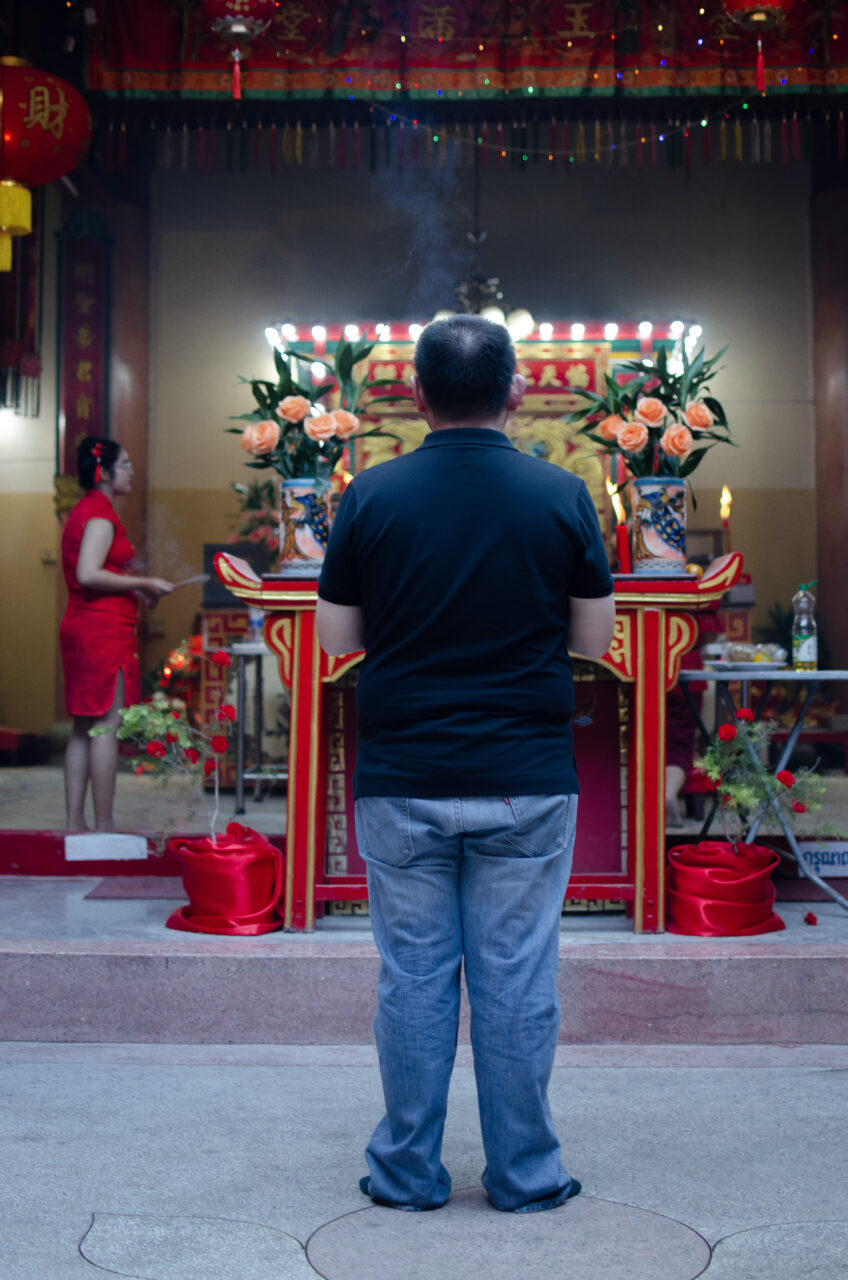 The Chinese New Year in Chiang Mai lasts for 2 days – it starts on Saturday and finishes on Sunday evening.
It's worth going there on Saturday to see the opening ceremony, which is quite impressive.
Go there with an empty stomach, too because there will be a lot of opportunities to eat and try local food.
Practical information
Here are a couple of things to make it easier for you to enjoy the celebrations.
How to get to Worrorot Market?
Getting to the market is fairly easy. If you're staying somewhere around the Old City, you can walk.
Otherwise, take the red cab, or a Grab.
If you're going on a scooter, you can park in one of the side streets. Going by car might be a bit more difficult as the traffic is heavy and there's not that much space to park.
Safety
The market is very busy during the Chinese New Year, so be prepared for that. It's crowded and hot, even after sunset. There will be a lot of walking and standing.
Overall, the event is safe. There are barely any incidents of pickpocketing, no fighting etc. Everyone is cheerful and well-behaved.
Be careful with the food and buy from those vendors that seem to be selling a lot. It's always better and you might avoid food poisoning.
When to arrive and what to do to enjoy it?
I'd suggest, arrive around 1 hour before sunset. Stroll around, try different food, take photos (the light at that time at the market is the best). Before the opening ceremony, stand near the main stage. You can wait there. Just bear in mind that there might be quite a bit of a delay. Last time I stood there for 1 hour before the show began.
However, this is the best spot to see the performances.