I have always avoided it. I thought that it was yet another place in Pomerania with lots of people, tall buildings, heavy traffic and polluted beach. If I wanted to go shopping, or clubbing, I went to Gdańsk, if I wanted to go to a beach, I went to Sopot. I was never interested in going to Gdynia and Kosciuszko Square seemed like a boring place with not much around. For some unknown reason this part of TriCity never sparked my curiosity. As it has turned out recently, that was a mistake.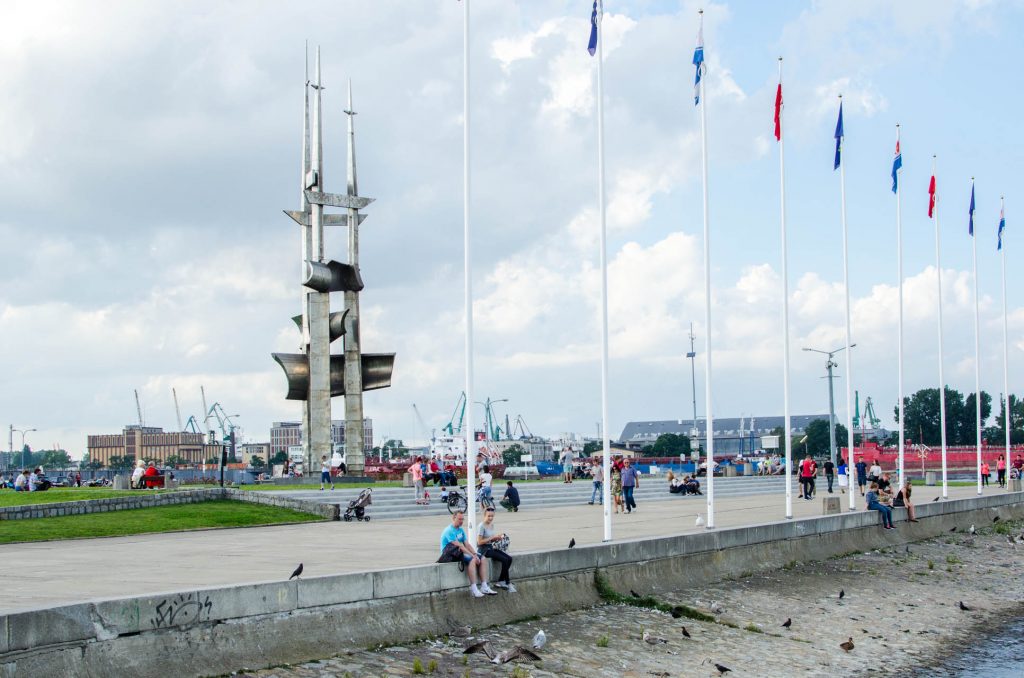 Gdynia is a part of 3City and a younger sister of Gdańsk and Sopot. It was built after the 1st World War to provide Poland with quick access to the sea. Since then it has developed into a lovely city with bright-coloured buildings, clean beaches, shops and stylish cafes and restaurants. Kosciuszko Square is the central point of Gdynia, where people like to go for walks and chill out during summer days. It is a great spot for people watching, eating ice-cream, reading and anything else you like doing when you're at a seaside.
At first it might seem like the Three Masts monument and the communist-style buildings make the area a little 'heavy'. You can also see Gdynia's shipyard in the distance, which might not improve your first impression of this place, but give it a chance and you'll see that Kosciuszko Square is the most relaxing place in TriCity.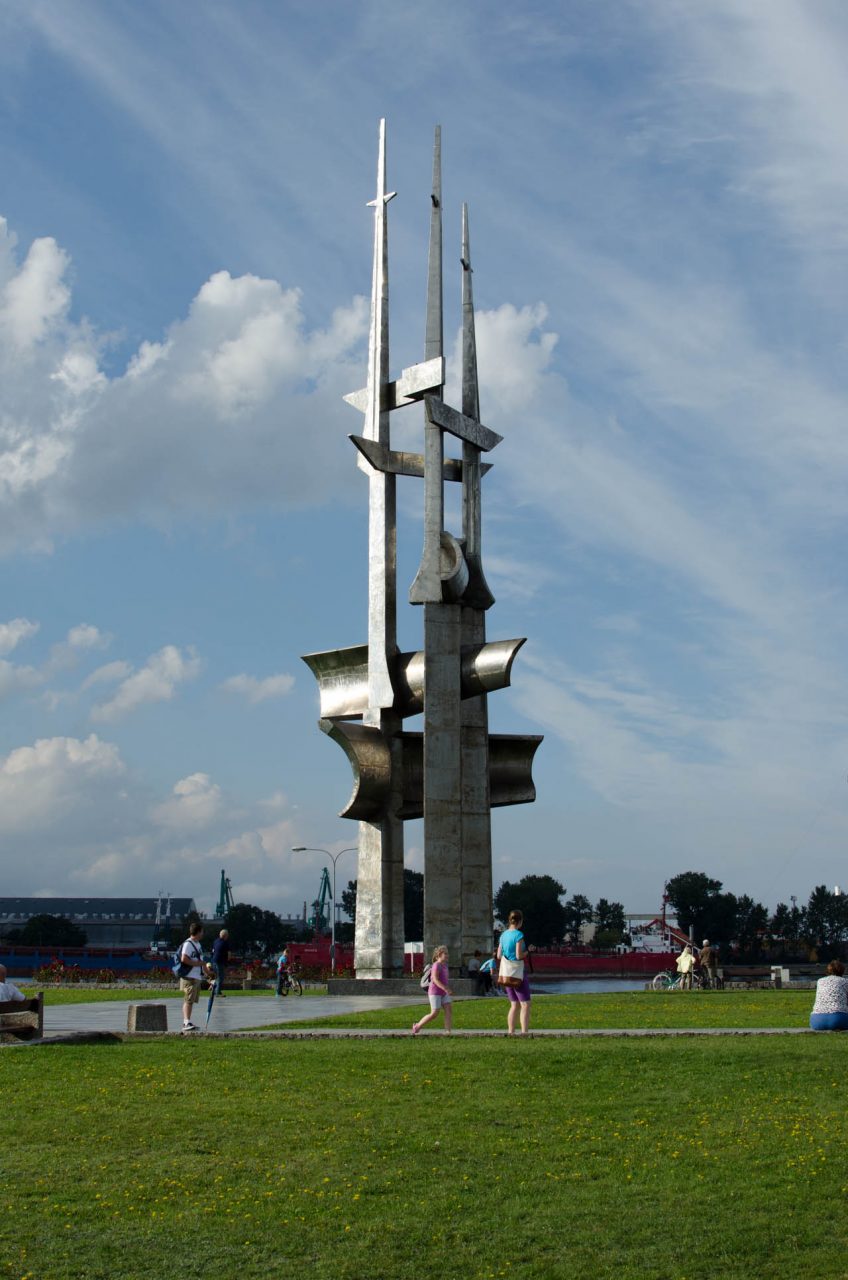 It was a beautiful, sunny day when I arrived at Kosciuszko Square in Gdynia. Despite many people around, sitting on benches and having fun at the beach, the atmosphere was very laid back – really surprising, considering that we were in the middle of a city. I was amazed by the cleanness of the water. I could even see jellyfish, which was a very rare sight in the Baltic only a few years ago.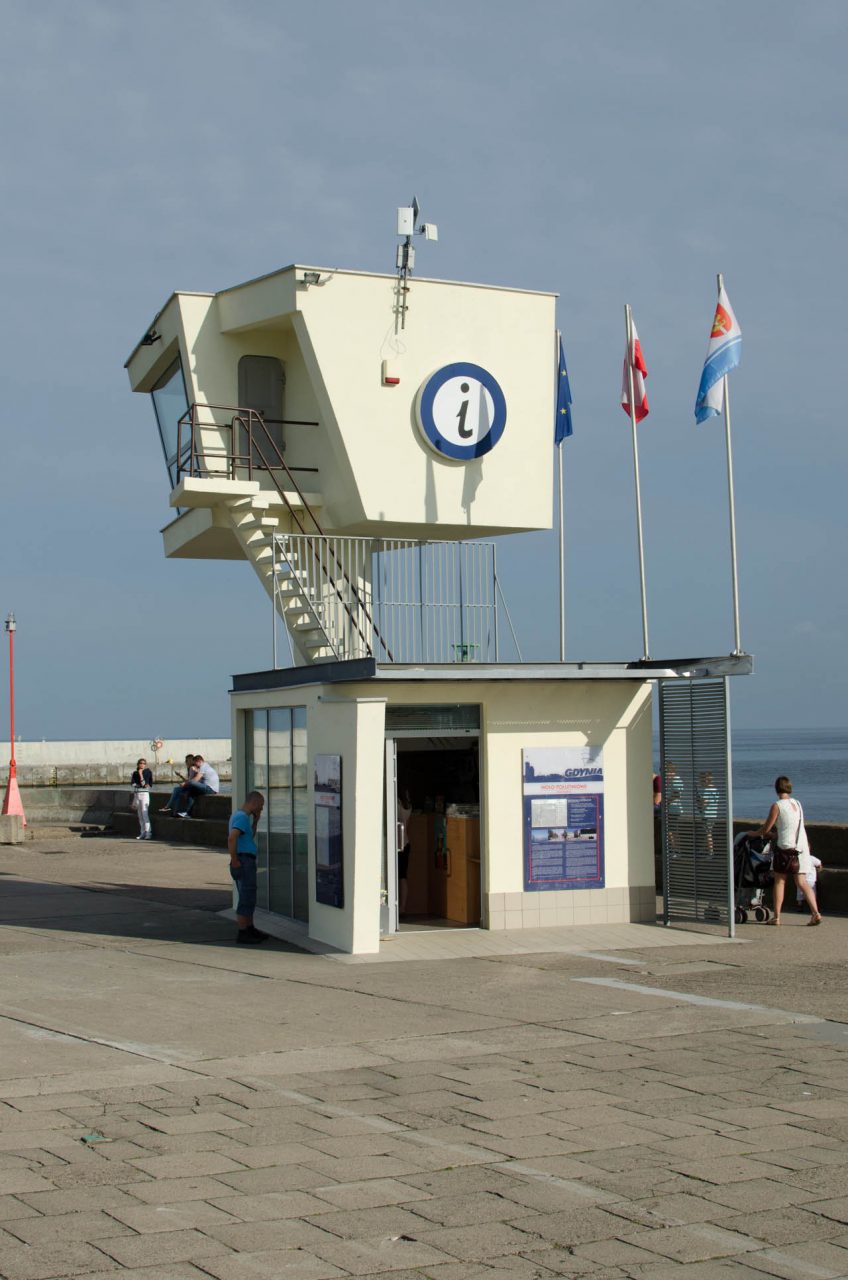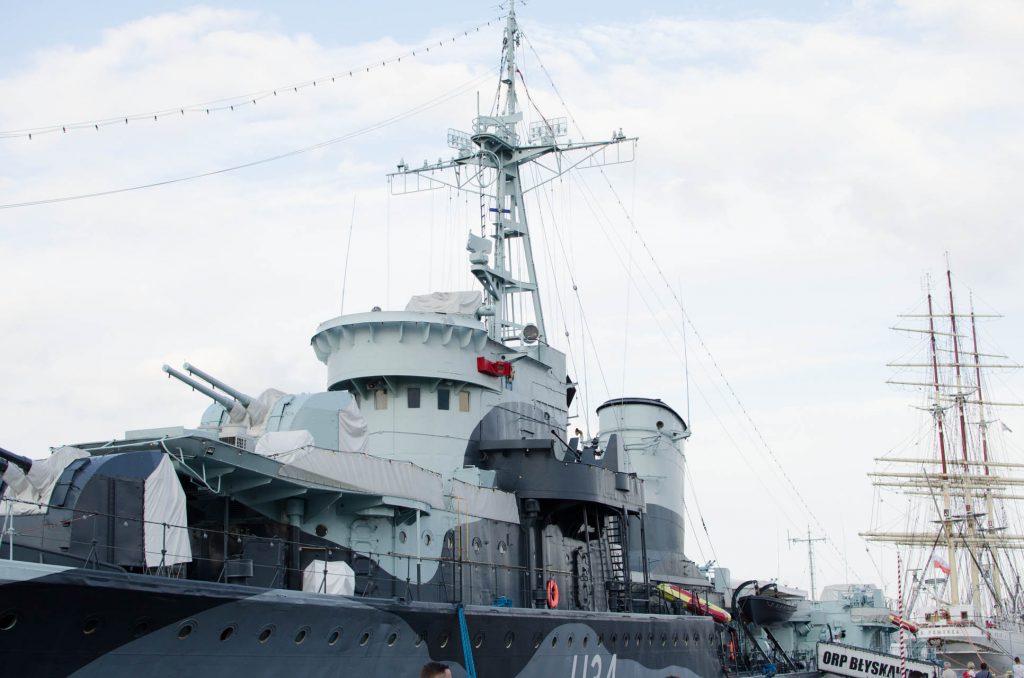 I took my time on the concrete pier, where I admired the blue water and blue skies. The air was much fresher than in Gdańsk and I felt I could breathe easier. I instantly thought that this must be the most relaxing place in TriCity. I dreaded going back to the noise and pollution of the more famous part of this metropolitan area.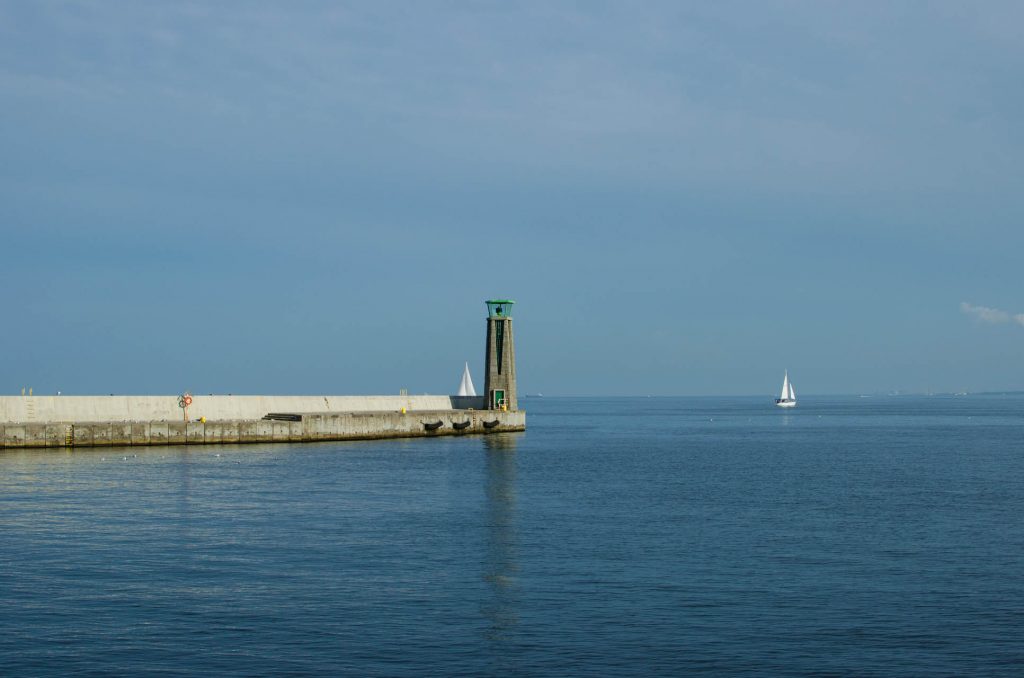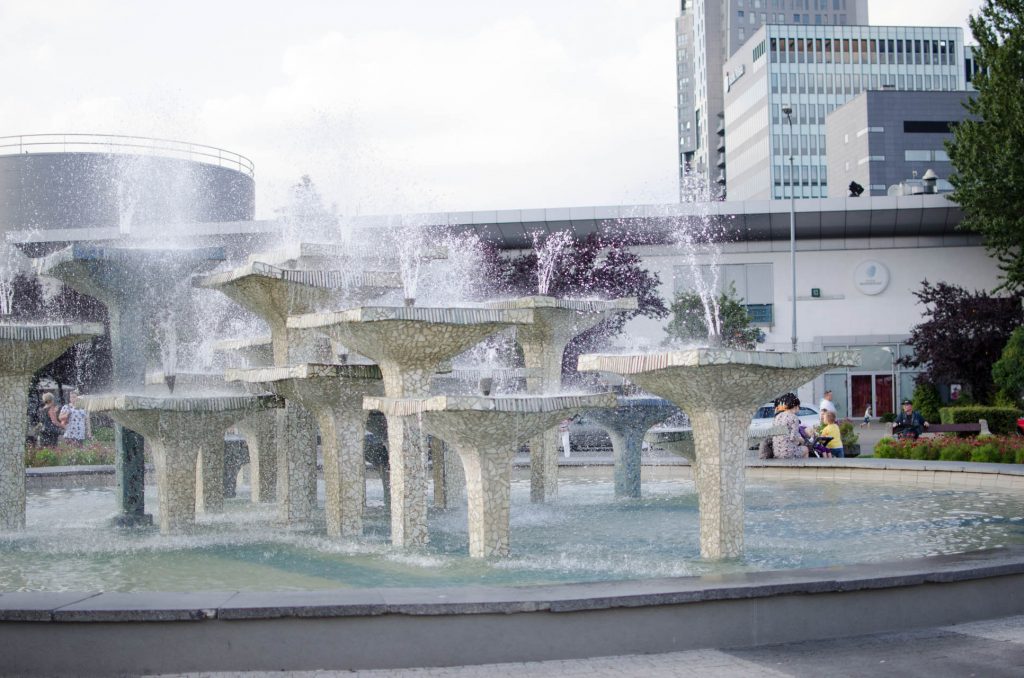 I walked around Kosciuszko Square, admiring the famous Polish destroyer ONR Blyskawica and The Dar Pomorza – a full rigged sailing boat. I watched seagulls walking around the pier, trying to steal food from people. I browsed for souvenirs at small stalls, lining up the walkways and admired a lovely yacht marina, where names of some of the boats amused me a little.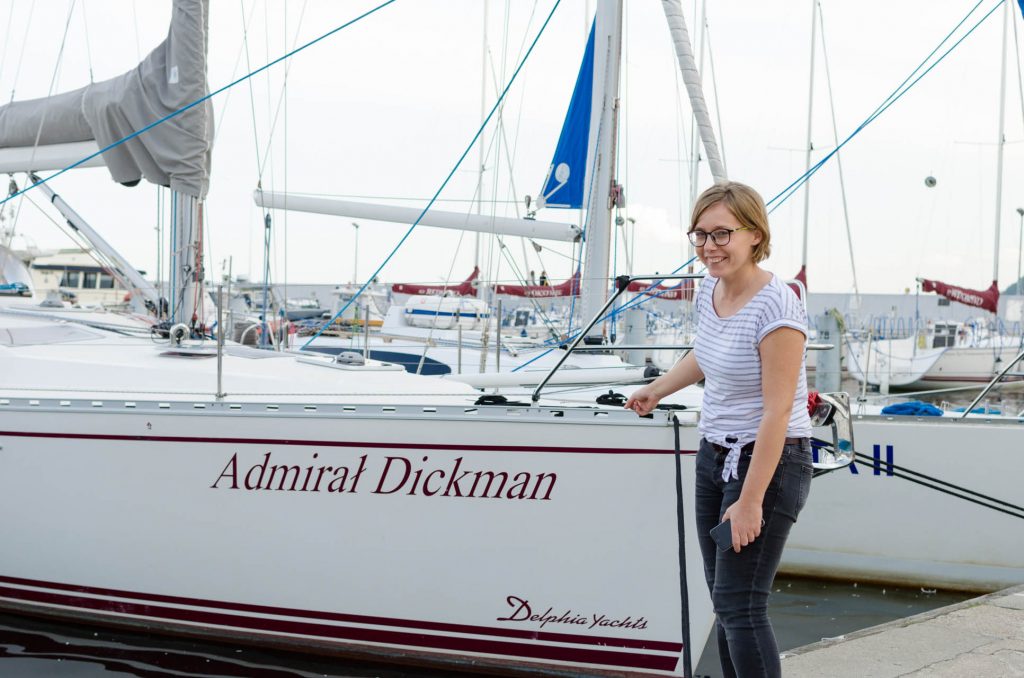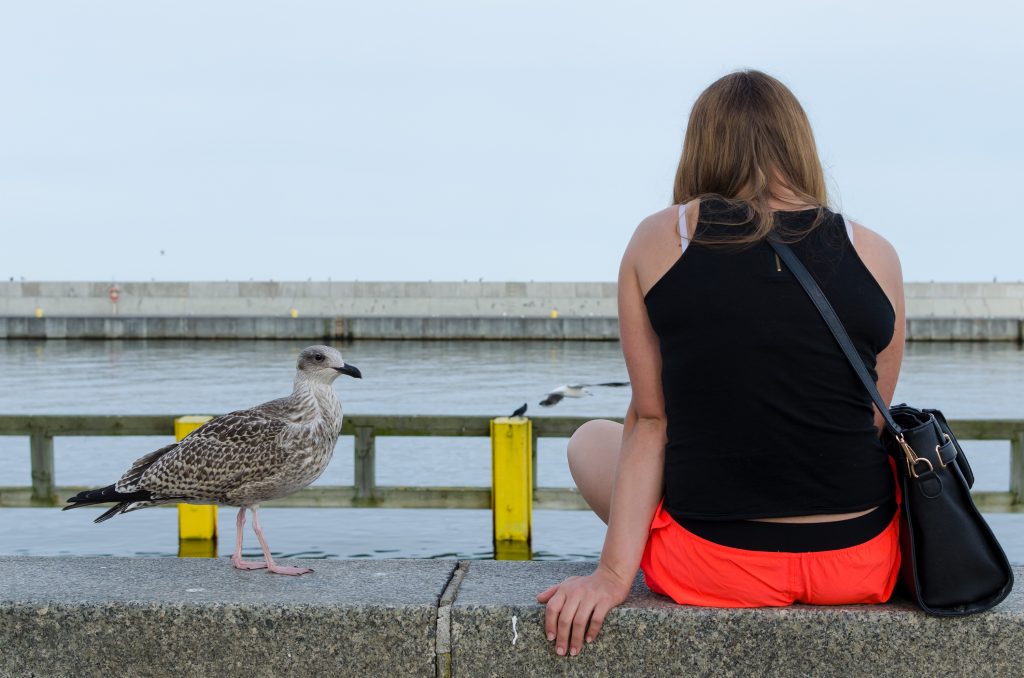 Just around the corner from the square I stumbled upon a beautiful beach with white sand so soft that I thought it was artificial. There were still a lot of people around, despite the late hour. The atmosphere was so great: people were playing volleyball, swimming or catching a few remaining rays of sun, kids were running around, a few young couples were sitting on the sand and drinking wine from a bottle. The whole picture made me smile. Nobody wanted to go home on this lovely, mild evening, including me.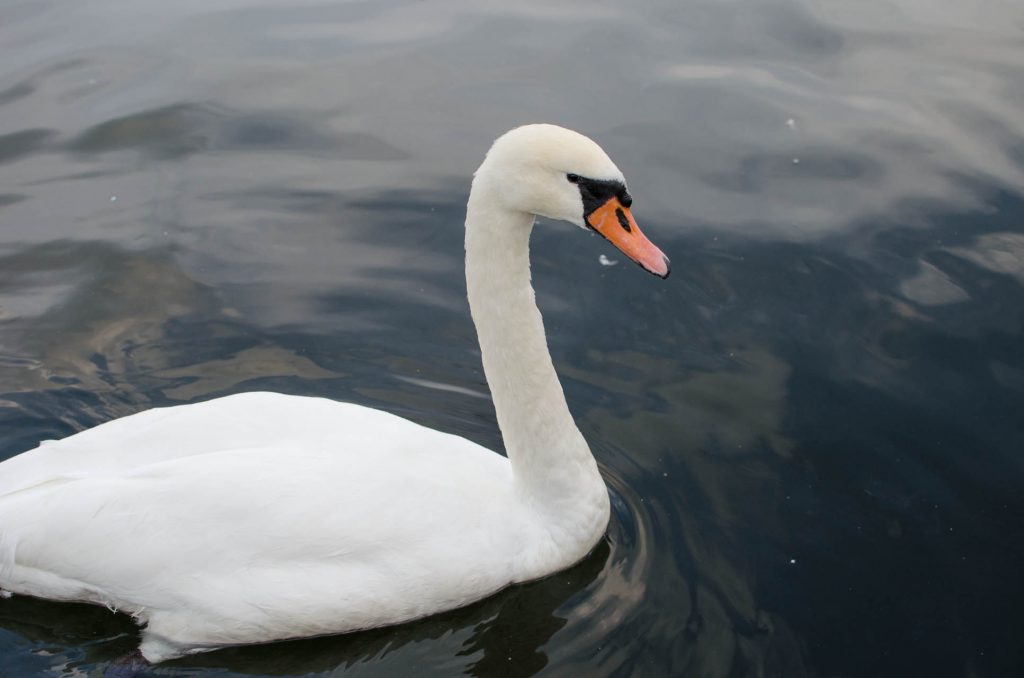 At the end of the walk I climbed Kamienna Góra (Stone Mountain), which provides beautiful views over the Kosciuszko Square, the beach and the marina. Watching it all from the top gave me an impression I was in the south of France, only the air smelled and tasted salty.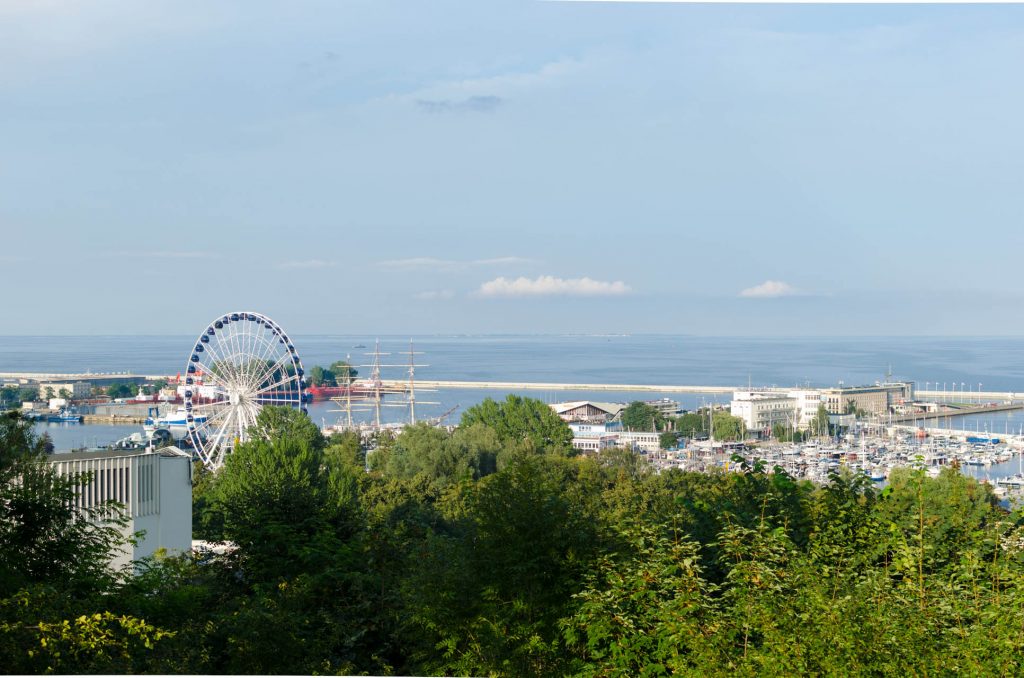 I went down and walked around the square again, trying to soak it all in: the sea, the sand, the screams of seagulls, the sound of the main fountain where kids were playing and laughing. I could not believe that Gdynia could be so lovely.
This young and vibrant city is often missed by many. Everyone goes to Sopot or Gdańsk for entertainment and sightseeing. Gdynia might be a small port town, but it is charming, lively and the area of the Kosciuszko Square is probably one of the most relaxing places in TriCity.