I had read a lot about Hoi An being a great place for digital nomads before coming to this lovely town. Every single article said how great  this town was for those, who were location independent. Great internet, close proximity to the best beaches in Vietnam and cheap living were the things that attracted me to Hoi An.
At first I was pretty excited about living there. I loved the old town and the atmosphere. I could imagine myself staying in a small house, overlooking the river and the rice fields and writing my blog, but after a couple of days I started to doubt if living in Hoi An was the right thing to do. The whole experience left me (and Chris) with mixed feelings and we finally decided to move to Da Nang. So, if you are thinking of settling in this charming town and wondering if Hoi An is a good place for digital nomads, read on and decide if coming here for longer will be a good choice for you.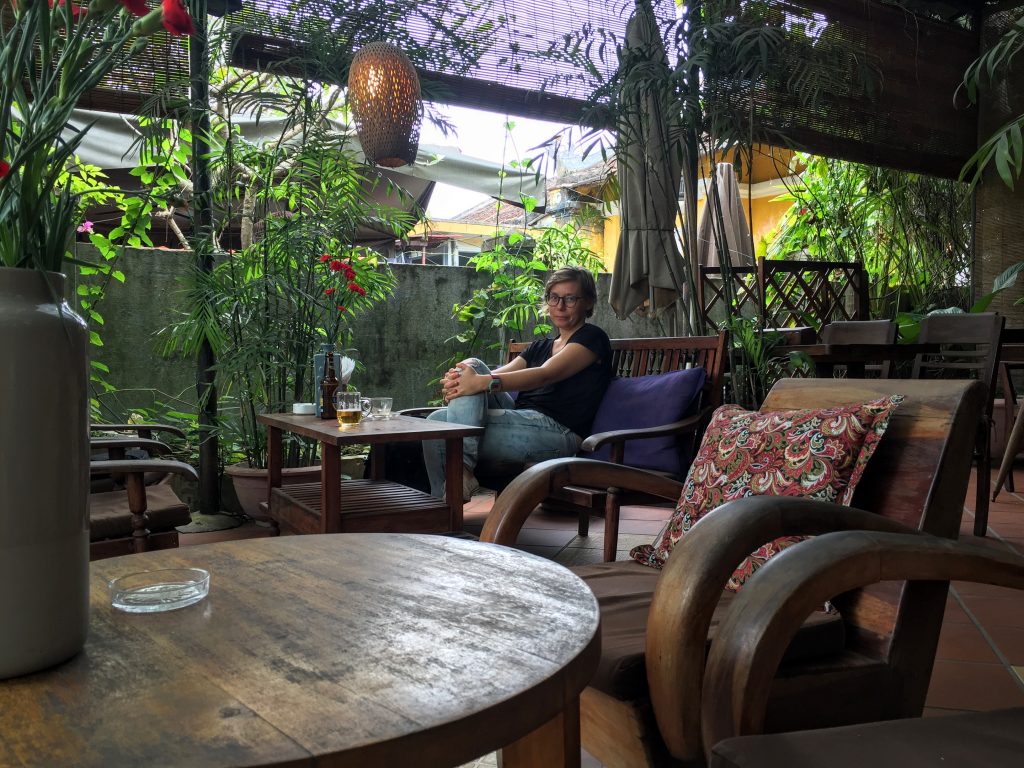 Living in Hoi An – pros
Hoi An has a great atmosphere
As I mentioned in my previous articles about Hoi An, it is one of the most charming and most beautiful towns I have ever visited in South East Asia. Even Luang Prabang wasn't that great comparing to the beautiful Ancient Town and waterfront of Hoi An.
I loved the small, French-style cafes and restaurants overlooking the river. I could walk the streets and alleyways here forever and not get tired of it.
Hoi An is safe
During our stay we wandered around the city at night and during the day. No one bothered us, no one tried to steal anything from us and we felt perfectly safe. Crime here does happen, but it is not as notorious as in Ho Chi Minh City, or Hanoi. I would say that Hoi An is great for single travellers, and women will feel absolutely safe here as well.
Hoi An is quiet
Wander outside of the town centre and you will find some really quiet streets and alleyways. Foreigners usually choose to live around Cam Chau, which is around 10 minutes walk from the Central Market and is situated at the river front, and most of the houses overlook the rice fields.
Hoi An is cheap
At least when it comes to accommodation. If you are looking for a house or an apartment for rent for minimum of 3 months, you will pay less than in Da Nang.
You can find some really cheap food as well, if you avoid the fancy restaurants in the Ancient Town. The Central Market and other local markets make it cheap and easy to buy groceries and cook at home.
Hoi An is close to beautiful beaches
You need to drive only about 10 minutes outside of town to find the best beaches in Vietnam. Hoi An is very close to Ang Bang and Cua Dai, which offer crystal clear waters and white sands.
Hoi An has good internet
At least from what we could gather, Hoi An's internet is rather stable and reliable. Our guesthouse had a very fast connection and the one we used at some bars and cafes wasn't bad at all.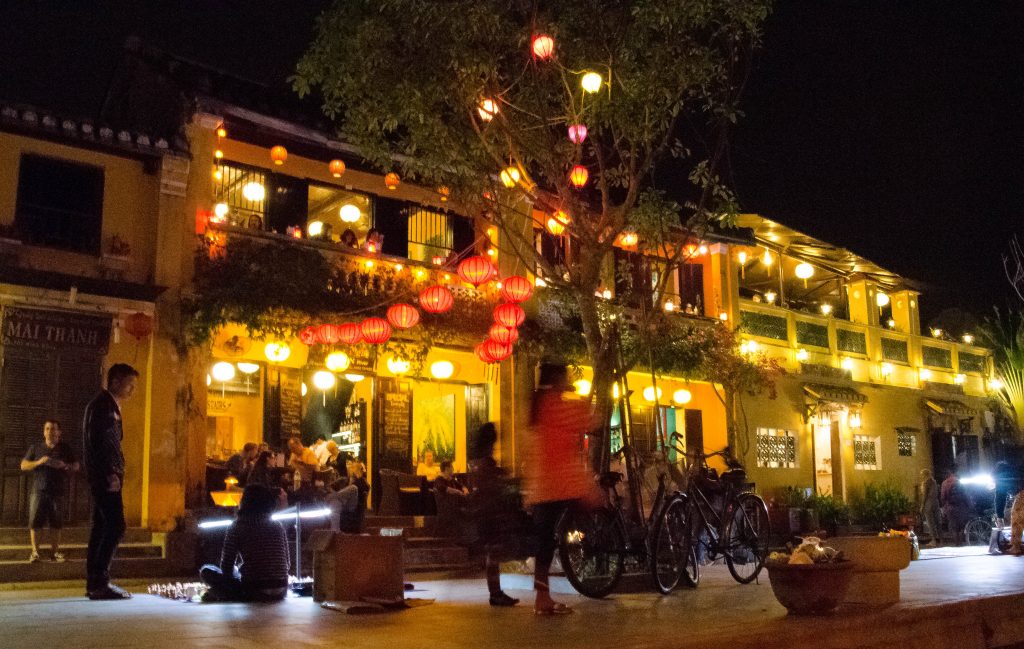 Living in Hoi An – cons
Hoi An is full of tourists
To me it was fine doing sightseeing with other travellers and I didn't mind being one of the millions that visit this town. However, after we saw everything it dawned on me that it would not be great to squeeze through hordes of tourists every single day if we wanted to eat out or just go for a walk. Hoi An is a small place and there's no way to avoid the crowds.
there are not that many things to do in Hoi An
As said before Hoi An is a tiny place and it is actually hard to find things to do here if you are looking for a half day activities. Yes, you can drive to the beach, or cycle to the nearby villages, but if you are looking for doing some shopping, or going to a quiet park to read a book you will be disappointed.
there are no co-working spaces in Hoi An
Forget cafes where you can work in a quiet environment. We didn't find one place where you can sit down with your laptop, have a good cup of coffee and enjoy good internet. Hoi An Roastery was recommended to us as one of good places to work from, but the place was flooded with tourists, loud and had the worst coffee and shakes we've ever had. The only place we liked, The Reaching Out Tea House, didn't have wi-fi at all.
Hoi An's nightlife is pretty boring
We like to go out every once in a while and enjoy a few beers. The bars in Hoi An were full of obnoxious backpackers and were not interesting. We only really liked Dive Bar with live music and people that reminded us a little of the crowds we hanged out in Chiang Mai with, but that was pretty much it. Also, everything closes down at midnight and the town goes dead after that.
The expat community in Hoi An is rather small
We actually didn't meet any expats while visiting Hoi An. I heard that there is a small community of people living there permanently, but it is hard to meet them. I guess they keep away from the tourist areas and stay at home.
Of course you might want to meet some locals, but since they also stay away from the town centre and the nightlife is not so rich here, it is hard to meet people in general.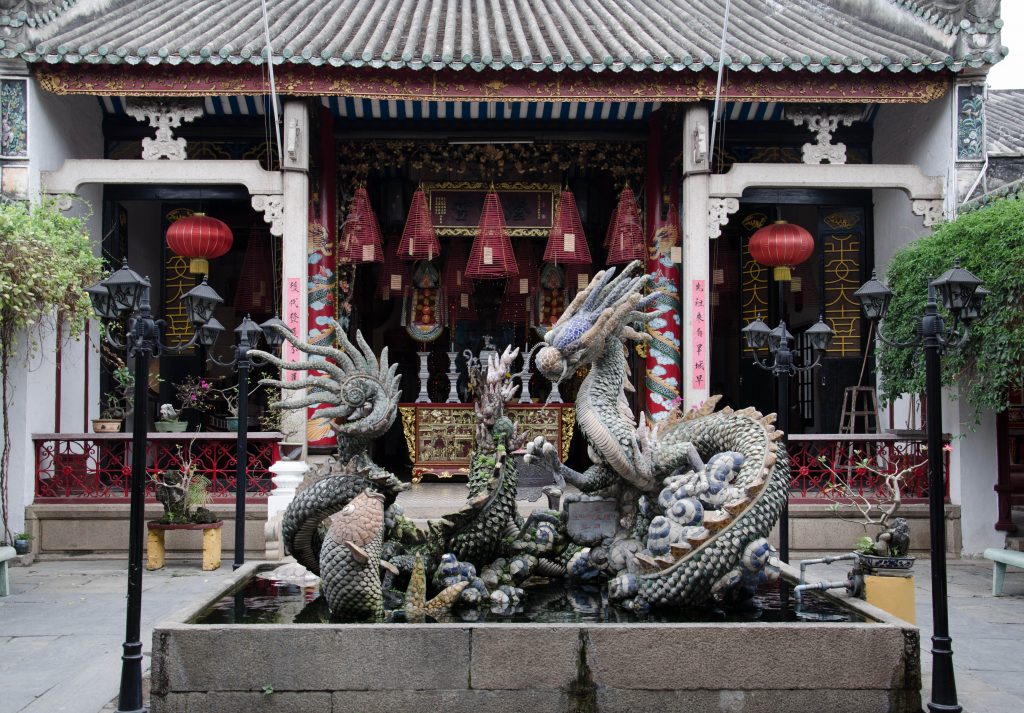 Is Hoi An a good place for digital nomads?
After spending a lot of time in Chiang Mai we do have certain requirements that Hoi An didn't meet. However, it is not said that you won't have fun here. I think Hoi An is a place for people who prefer to live in a very quiet place. I would imagine it is a perfect spot for writers, wanting to live in an affordable place, rent a nice house near the river and rice fields and spend their days writing and cycling around the villages.
Since we really like going out and socialising it wasn't the right place for us, but if you like to go to bed early, get up with the break of dawn and you can live without co-working places and bars, then Hoi An will be perfect for you.