The mountains around Chiang Mai are always a great choice if you're looking to escape the busy city. Everyone needs a breath of fresh air every once in a while and whether you just want to relax or engage in activities like swimming, cycling or running – Huay Tung Tao Lake is the perfect destination for all of these and more.
The lake is located around 15 kilometers outside the city and the easiest way to reach it is by a scooter. Just drive down Huay Kaew Rd. passing the MAYA Shopping Mall and take a right turn at Canal Road until you see the signs leading to the lake on the left. The ride is fairly easy and can be done even if you don't have that much experience on a scooter.
The entrance fee is 50 Baht, which makes Huay Tung Tao Lake a very affordable option for those who are in need of a change of scenery.
Once you passed the ticket booth, you should take a left turn for a ride around the lake. The scenery is absolutely stunning, since the lake is surrounded by mountains. It is definitely recommended to bring a camera to capture these amazing views.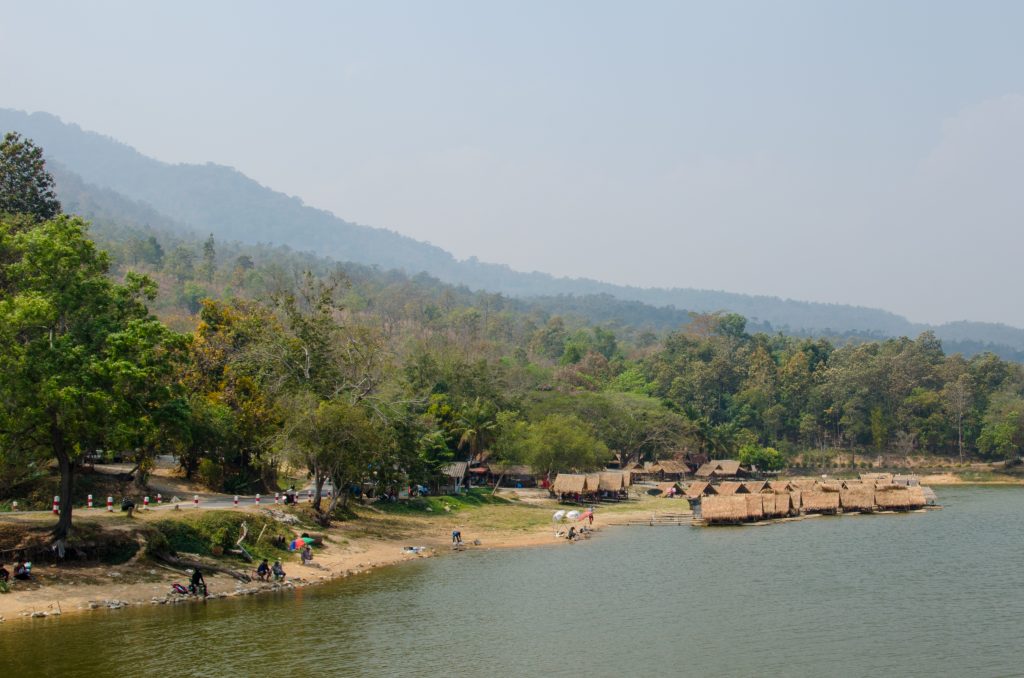 The road around Huay Tung Tao Lake is very well paved in most parts. Definitely bring your gear if you like cycling, running or roller skating or even fishing.
Once you've finished the circle around the lake, you will find a group of huts by the lakefront. This is the best part about Huay Tung Tao and the main reason why most people come here.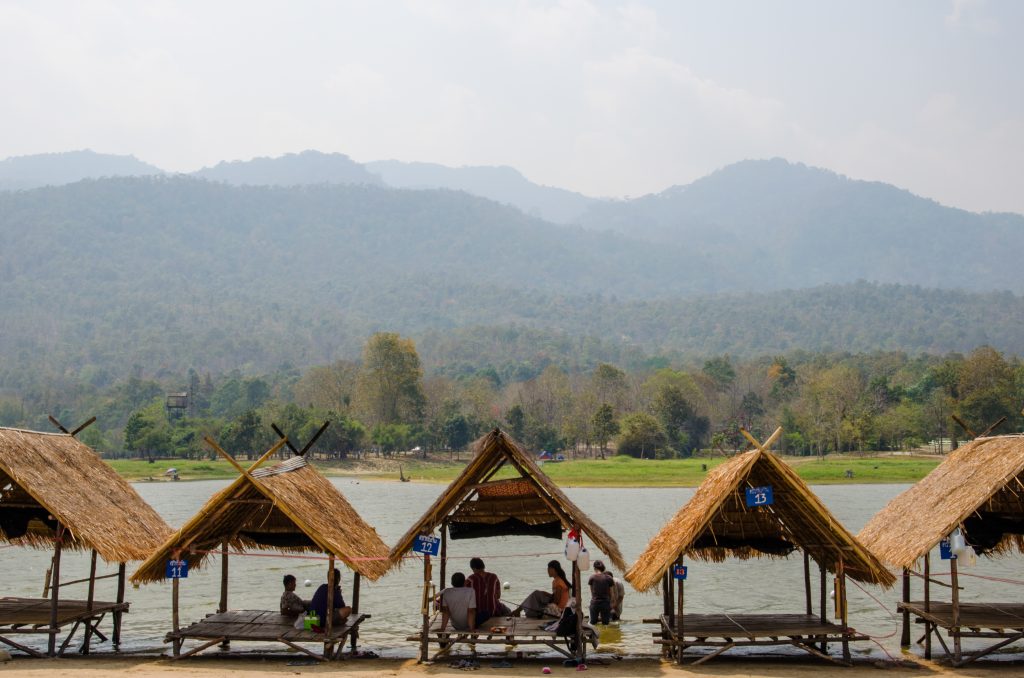 Park your scooter and have a seat to enjoy some delicious Thai food including grilled fish caught directly from the lake. The prices are a little bit higher than what you would find in the city but since your table comes with a view, it's well worth it.
Although both Joanna and I aren't huge fans of fish, we always order the grilled Tilapia when eating at the lake. It comes stuffed with lemon grass and other fresh herbs as well as a spicy sauce that will make you drool and lust for more. Combined with some sticky rice, it makes for a great snack between breakfast and dinner.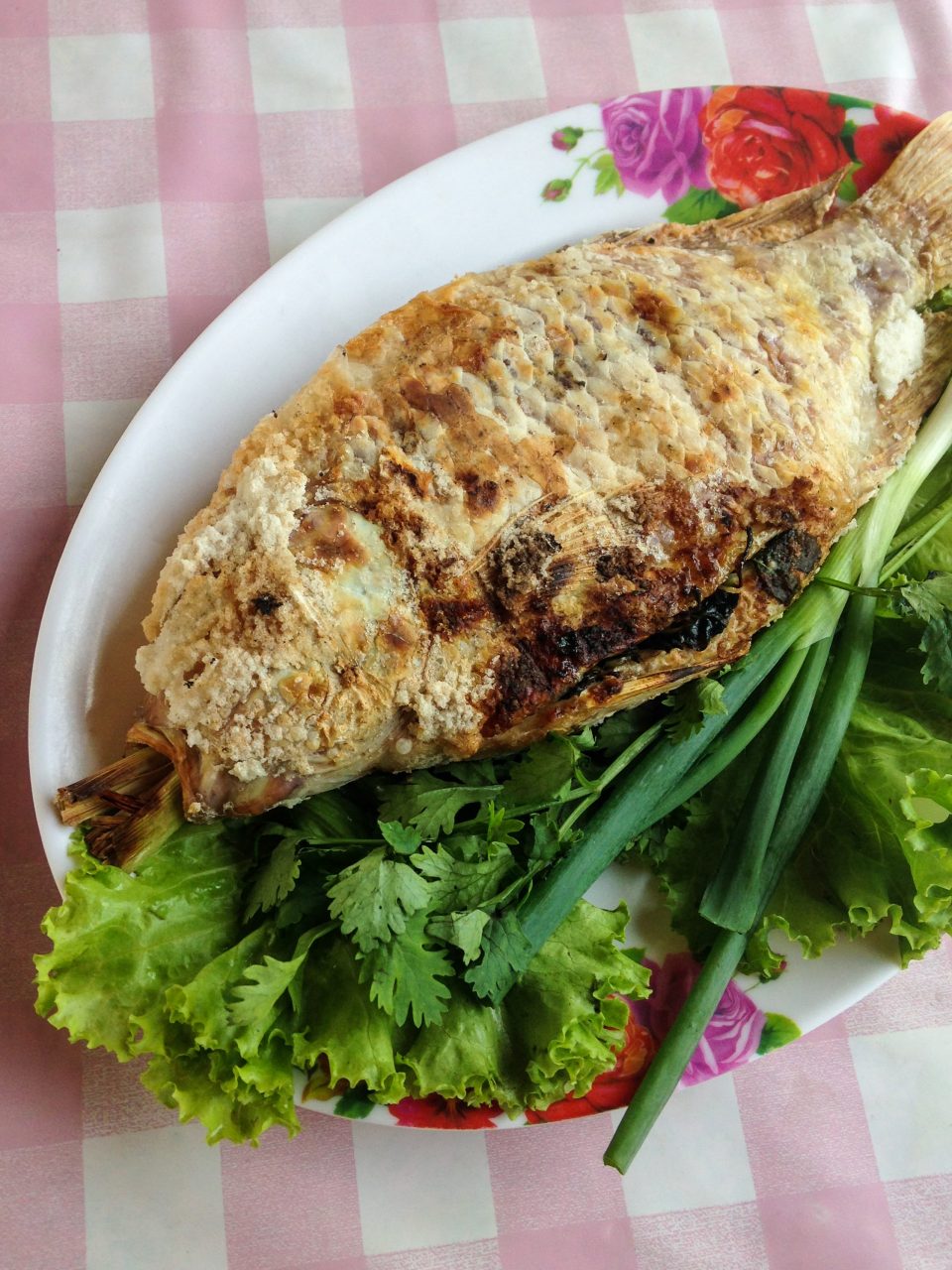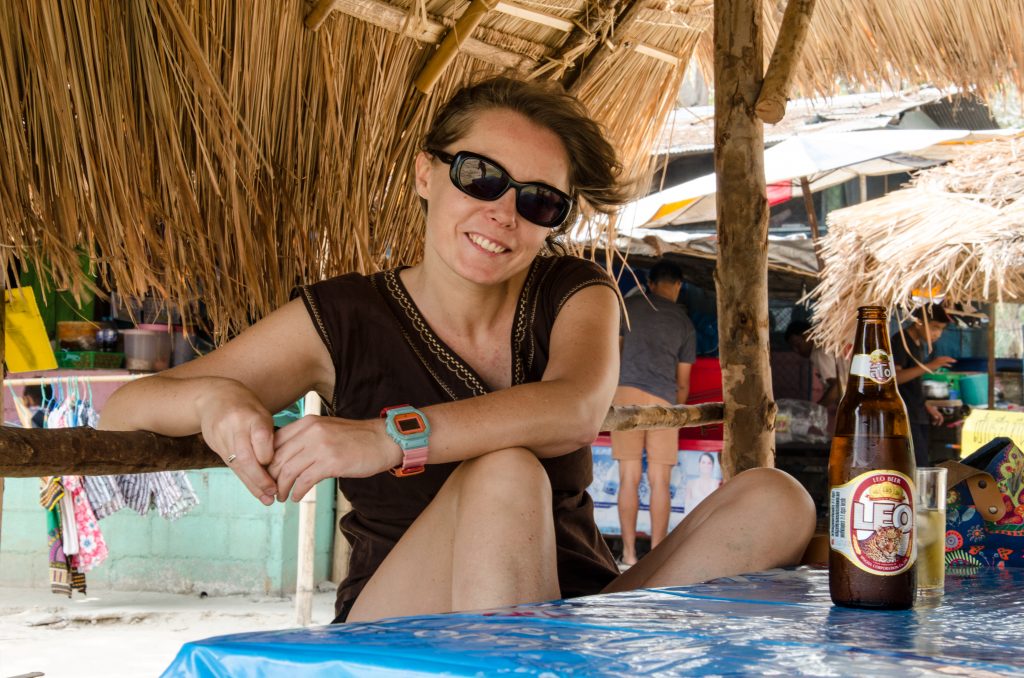 If you brought your swimwear, you can go for a bath in the lake by the huts. The water is usually pretty warm and not too deep in the area that is marked for bathing. In some parts it's not really suited for swimming, but at least you can cool down a bit or grab one of the available rubber rings to enjoy a cold drink while floating in the water. Families with kids will definitely have a blast here.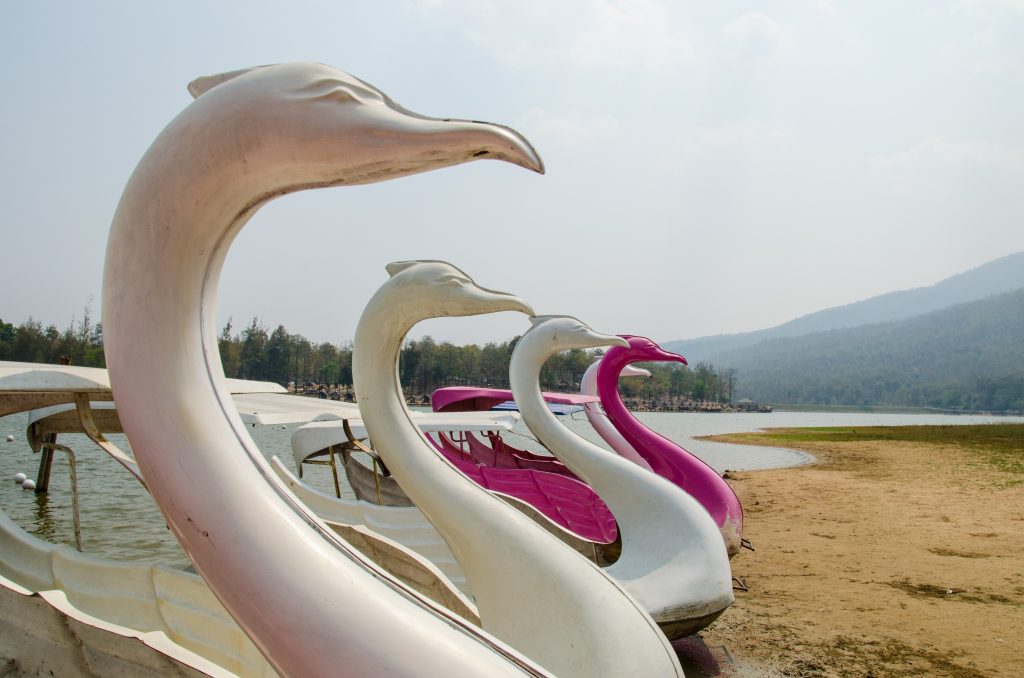 Another great thing to do at Huay Tung Tao Lake is renting a swan pedal boat. You can enjoy a last view of the mountains from the middle of the lake before you head back home. The shop that rents them out can be a little bit hard to spot if you drive around the lake counter-clockwise, so be on the lookout!