Katie is another strong, independent woman, who decided to pursue her career as a digital nomad. She lives in exotic places, such as Bali and Chiang Mai, and works remotely. She also helps Flylancer – a company that dedicates its work to building a strong community of digital nomads around the world – to develop and grow their business. Read my interview with Katie and find out what she loves about her lifestyle and what advice she has for those, wanting to become a freelancer.
Don't forget to check Katie's work on her website and her blog.
Tell me a bit about yourself. Where you're from and how long have you been working remotely?
I'm a freelance copywriter and brand consultant, and I lead partnerships for the Barcelona-based startup Flylancer. I'm from the UK where I previously lived and worked in London. I left back in September to pursue location independence from SE Asia.
How do you find your clients?
My clients for copywriting come from either a branding agency I work with – a collective of different freelancers that formed in Bali – or my own network. Since small businesses and personal brands are my target market I'm never too far from a new client in remote working communities. It's refreshing to work on such a range of projects and develop brands in countries all over the world
Why did you decide to pursue this kind of lifestyle?
I hit a wall last June, as I was about to take the next step up in my career. I had a job offer that would keep me in London for at least another two years and it came with a four month notice period. Instead of feeling secure I felt shackled. I had never travelled for an extended period of time and I desperately wanted to try out my own thing for a while. I wanted to see what I was capable of without the security blanket of the system I knew so well. Right around then, I spent some time in Barcelona and met a whole group of people who were working for themselves, developing careers creatively. It was then that I realised that this could be an option for me as well.
Where have you lived so far and what was your favourite place? What was the worst place you've lived so far?
Ubud and Canggu in Bali, Chiang Mai and Pai in Thailand.
Ubud feels like my home now and is my favourite place by far. One of the benefits of moving around is that I now know what I need to feel comfortable somewhere. It's really simple, but key for me is to be close to nature – in a place with views and plant life. I don't like Canggu in Bali that much. There's not much connection to the local culture and it's very sceney. Seeing people queue to be seen in popular brunch spots – it's reminds me of what I decided to leave back home.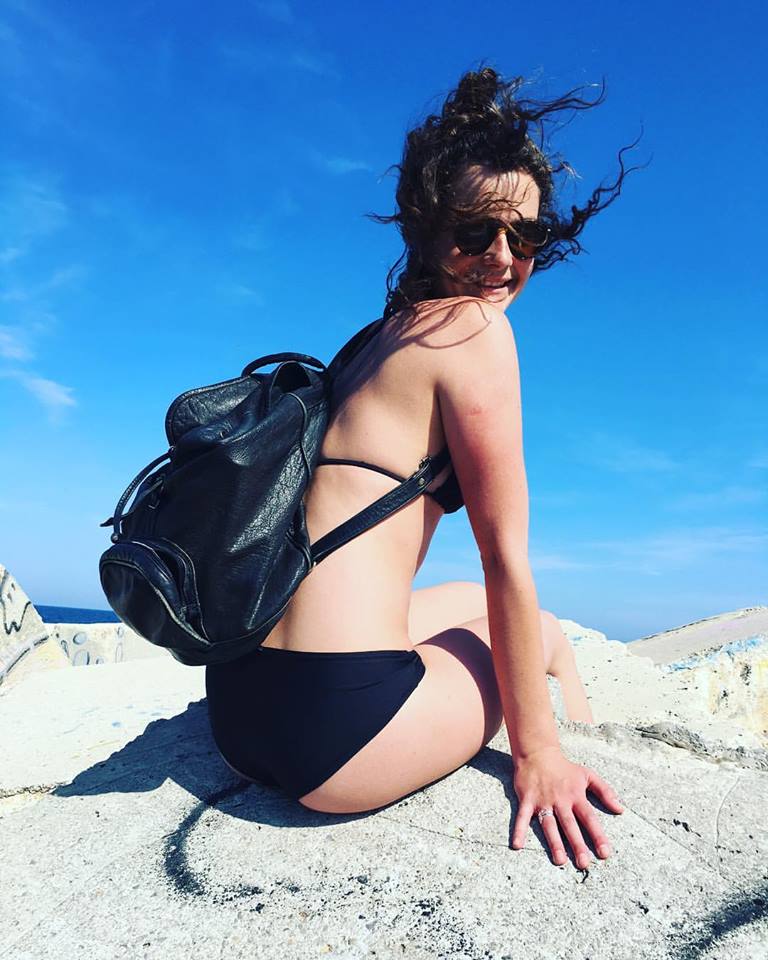 You lived in Bali for a while. Why did you choose that place? Was it easy getting used to new culture and customs? Were there any situations that totally surprised you?
Once I set my mind on becoming location independent I kept getting introduced to people who had been living in Bali. I liked what I heard and took it as a sign. I was initially drawn by the tight community since I knew that I'd need the support of others to set this lifestyle up. This is still important, but my reasons for feeling connected to the island go a lot deeper now. It's a place where life really unfolds if you allow it.
The people here are incredibly welcoming and the culture is beautiful so it's easy to flow into. Despite being a tourist-driven town, in general there is a good relationship between the local community and expat community in Ubud. I think that's because the expats are naturally quite conscientious and want to give back.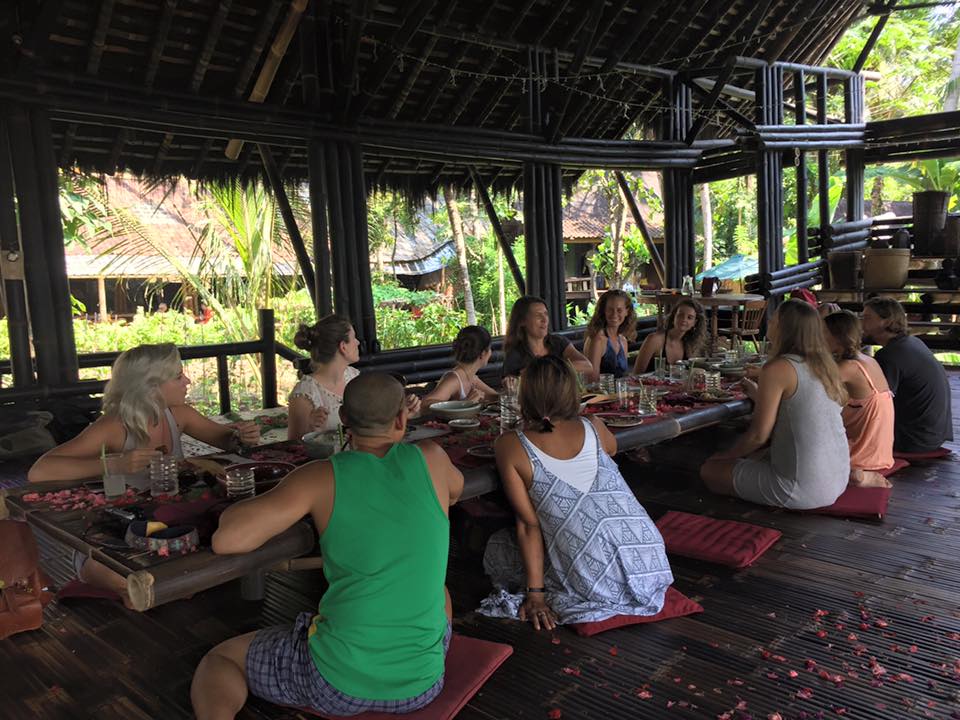 Was the beginning of living and working on the road hard for you? Did you have any fears?
I love challenge and change so the beginning of my time on the road was exciting and I had a lot of energy. It was tougher 3 or 4 months in when things were taking longer to get going that I expected. I didn't fear failure because I've always had in the back of my mind that if things don't work out at least I'm living out my ideas and having new experiences which is always valuable.
What do you love about being a nomad?
I like having a realistic work-life balance and meeting other people who share the same values. I feel a lot more awake than I did back home. It's also great to be able to say yes to more. For instance, I know that I can visit friends this summer and go to all the festivals I want to because my work goes where I do.
Working on the road also takes the pressure off travelling, because just travelling can be mentally exhausting. I've never understood how people can travel for months and expect to be blown away by new experiences every day. I prefer to get to know a place and really feel it than unconsciously tick off a list.
What are the biggest challenges?
Dealing with all core components of my life all at once is certainly not all fun and games. Over the past 6 months I've had to balance a difficult relationship with building my career and deciding where to live. I've learnt a lot about protecting my energy and letting go of people and things that bring me down.
Do you think you will ever stop being a nomad? Do you think this kind of lifestyle can be sustained long-term?
I'd really like to build a base somewhere but I don't want it to be dictated by a job. I'd still like the freedom to travel when I need to. I do believe that it's important for humans to grow roots to a place; that there are sides to ourselves that are hard to develop whilst travelling. When moving around all the time it's difficult to build deep friendships, have the time to be bored and decompress, develop real hobbies, become part of a community.
How do you stay in touch with your friends and family?
I chat with family often and check in with friends from time to time. We'll Facetime or share photos and emails. My Whatsapp groups are a lifeline for all-hours advice from close girlfriends. Homesickness isn't really a challenge for me – I still feel connected to those I love.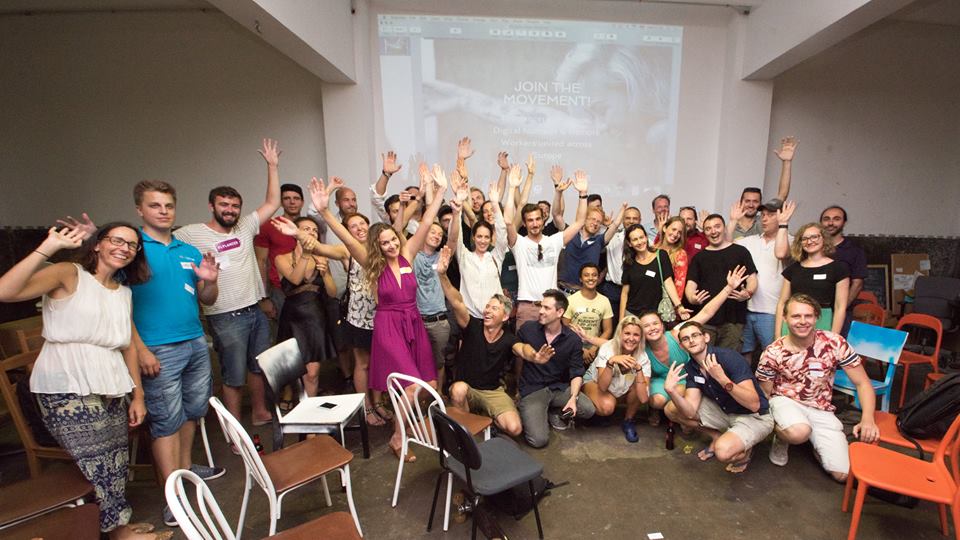 You work for Flylancer, which helps digital nomads network and meet each other. Why did you think it was so important and how did this idea come about?
As I've mentioned, a couple of times, community is hugely important to people living this kind of lifestyle. People who come to Flylancer meetups are joining a global network and they'll find support and friends wherever they travel. It's an incredibly empowering thing for freelancers and remote workers to have. The location-independent movement is very fragmented globally so Flylancer's aim is to unify things, provide some quality control, and make networking fun and genuinely useful.
What do your networking events look like? Are they different in every city? What kind of people come to the events?
Flylancer is a global networking community for remote workers, location independent professionals, freelancers, digital nomads and entrepreneurs who want to network, share knowledge, meet people and make friends as part of a meaningful community – something which they haven't found in the usual coworking spaces, retreats and conferences.
In just over half a year, we've had 1,221 people come through the doors and Flylancer communities are now present in 3 continents around the world: in Barcelona, London, Berlin, Milan, Lyon, Moscow, Buenos Aires, Melbourne, Ubud, Chiang Mai. Over the next 6 months we'll be opening up 14 new cities and be in 4 different continents.
We have a small team that develop and facilitate our special events but really, the movement is member-led. Flylancer is made up of hundreds of people who believe in the remote work movement, and want to help and support each other in the process. Our events in Barcelona are very much like a fun support group with games and hugs: people open up about their worries and fears and others then present solutions based on their experience. All we do is encourage members to interact, meet new people and share their knowledge in a meaningful way – we believe that between us, we have all the answers.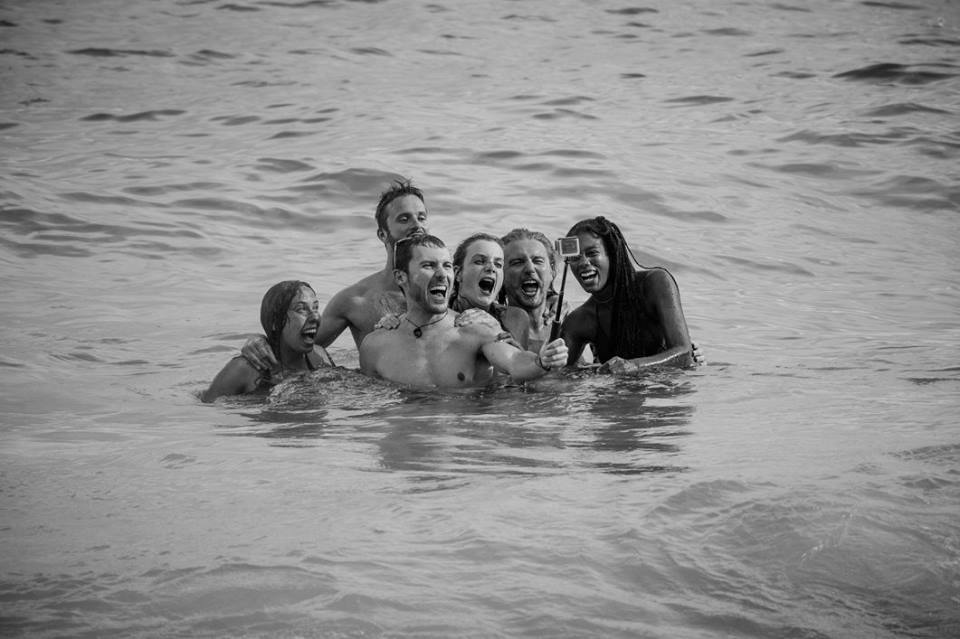 What advice would you give to a lady, who would love to work remotely and travel, but is scared of the unknown?
If you're thinking about it then you should probably do it. Your old life will always be there for you to go back to so there's really no way that you can mess up. If you're intelligent, open-hearted and focussed then it will happen for you. You don't need to know exactly how, in fact, it's better not to. Just set a clear intention for what you want and take each step at a time. As they say – one does not discover new lands without losing sight of the shore. I'll stop here before I start sounding like a motivational Instagram account.