Łeba has long kilometres of clean, wide beaches, surrounded by forests and dunes. Thanks to iodine, which is created by the Baltic, the air here is not only very clean and fresh, but can help with treating breathing problems and respiratory illnesses.
The beaches in Łeba are very popular among Poles. During the summer you can easily find a space here to relax and get a suntan and during winter, autumn and spring strolling along the shore in Łeba is pleasant and refreshing. It is a perfect place to enjoy yourself at any time of the year.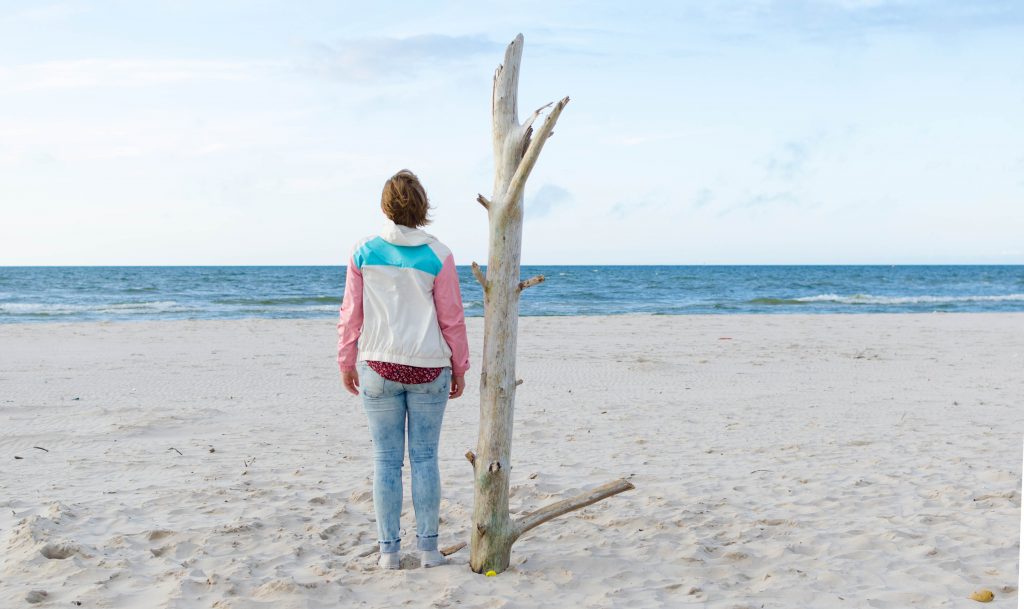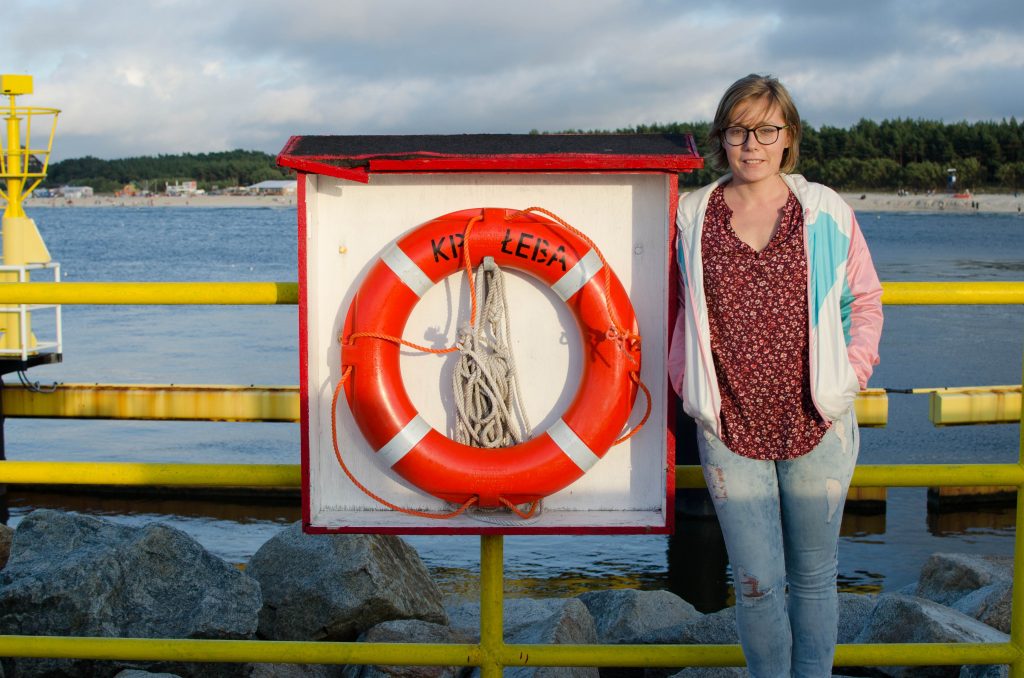 There are 3 main beaches in Łeba:
Beach A –  It is the most popular beach in Łeba. Here you will find many bars serving food and drinks. You can also feel very safe as there are many lifeguards, watching over tourists. Neptun Hotel, overlooks the beach A and makes a great photo opportunity, especially during evenings and later afternoons. You can get here via Wojska Polskiego Street and Sosnowa Street.
Beach C – A while ago this part of the beach didn't have any infrastructure. Today, thanks to many new nearby hotels and resorts, just like the beach A, it is starting to fill up with bars, restaurants and playgrounds for children. However, if you don't like crowds, you can walk a few meters further and you will find peace and quiet, where you can relax and unwind.
Beach B – This beach is located across from the beach A, on the other side of the concrete pier. There are not many bars here yet, but lifeguards are present during the summer months. You can get here via Turystyczna Street. 
Other beaches – Łeba is surrounded by beaches and if you have time and energy, you can explore many of them. Despite the fact that it's a long stretch of sand, many places look different and provide great views. My favourite beach is the one that is free to use by owners and their pets. Not many people come here and it is magical, especially during evenings. You can get here very easily: walk down Turystyczna Street and turn right to Jachtowa Street. Walk a couple of meters and just before the yacht marina, turn left into a small forest path. Follow it until you get to the beach.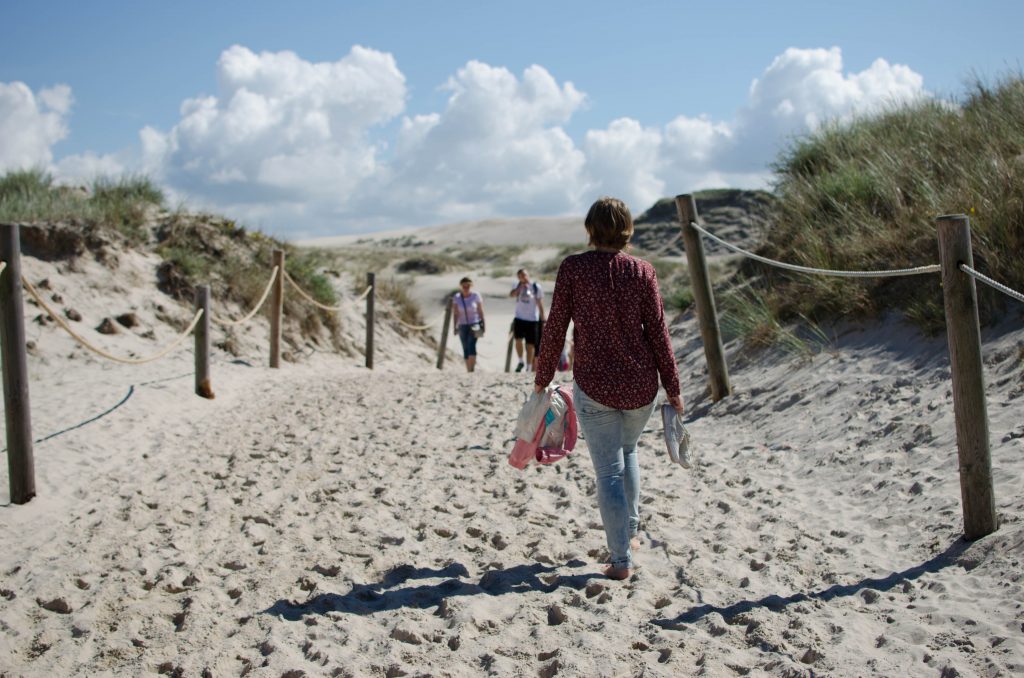 Beaches in Łeba are very clean and beautiful. Neptun on the beach A looks very impressive and fits perfectly into Łeba's panorama. Unfortunately, during the last summer holidays the town decided to surround it with jumping castles and completely cover the building. It wouldn't be so bad if it wasn't for the fact that Neptun is a true symbol of Łeba, which appears on almost all postcards and town's guidebooks. I hope that next year the local government will re-think their decisions.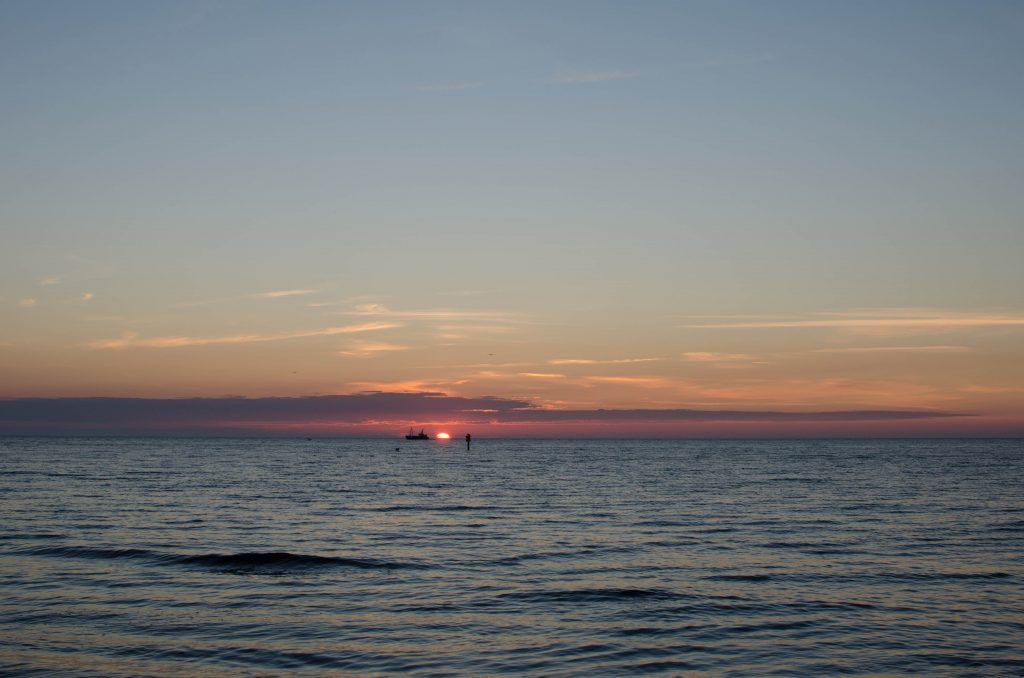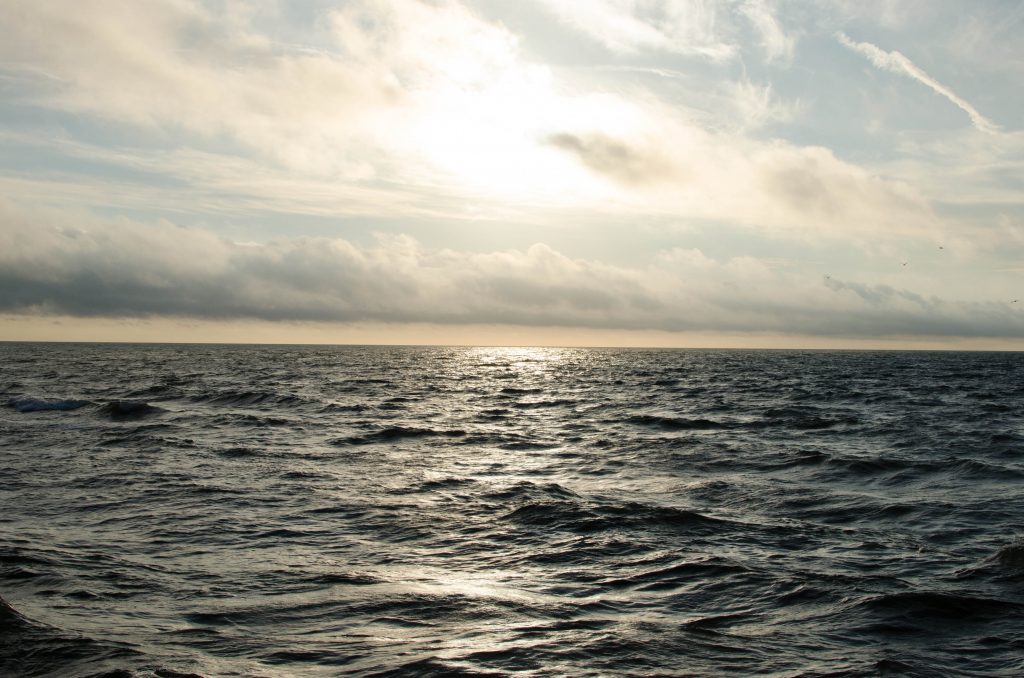 During the summer season everyone can find something for themselves. Young people like the beach A, where they can drink a beer and listen to some loud music, and where they can meet others, who come here to have fun. Older people and those looking for relaxation, choose other beaches, where they can easily unwind, read a book and enjoy the beach in peace.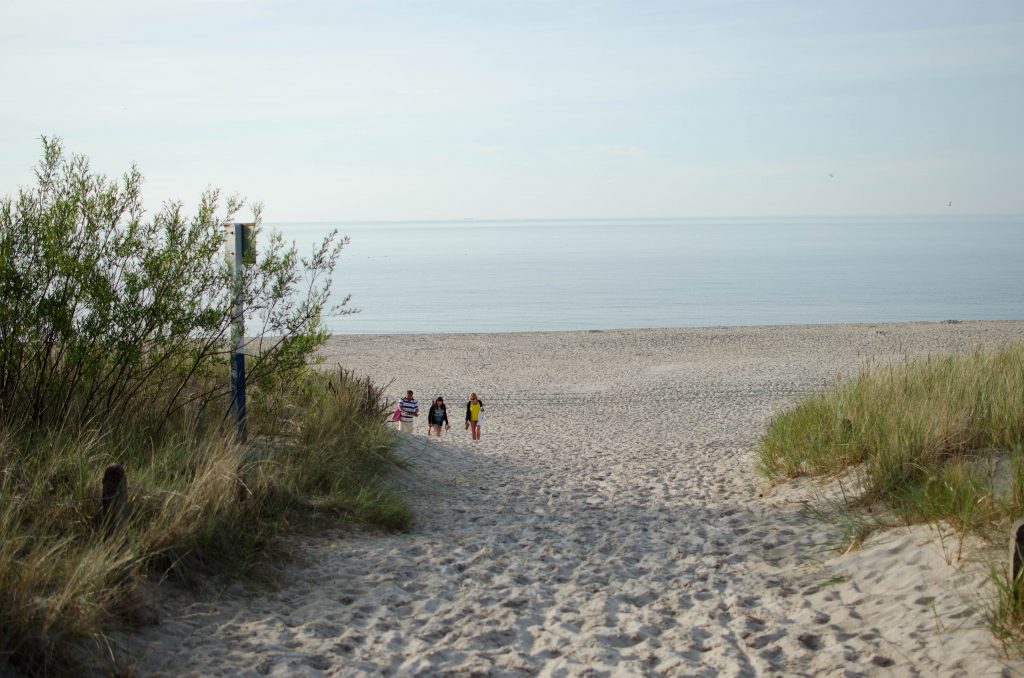 The water here is clean, but it is often quite cold. If the weather is nice during the summer, the best time to swim is in August. Just remember to check if swimming is allowed at all as many people drown in Łeba due to their carelessness.
The beaches in Łeba are perfect for walks. Sunsets and sunrises here are amazing. During winter, autumn and spring you can take walks along the shore. It is a great exercise, which improves blood circulation, immune system and mood.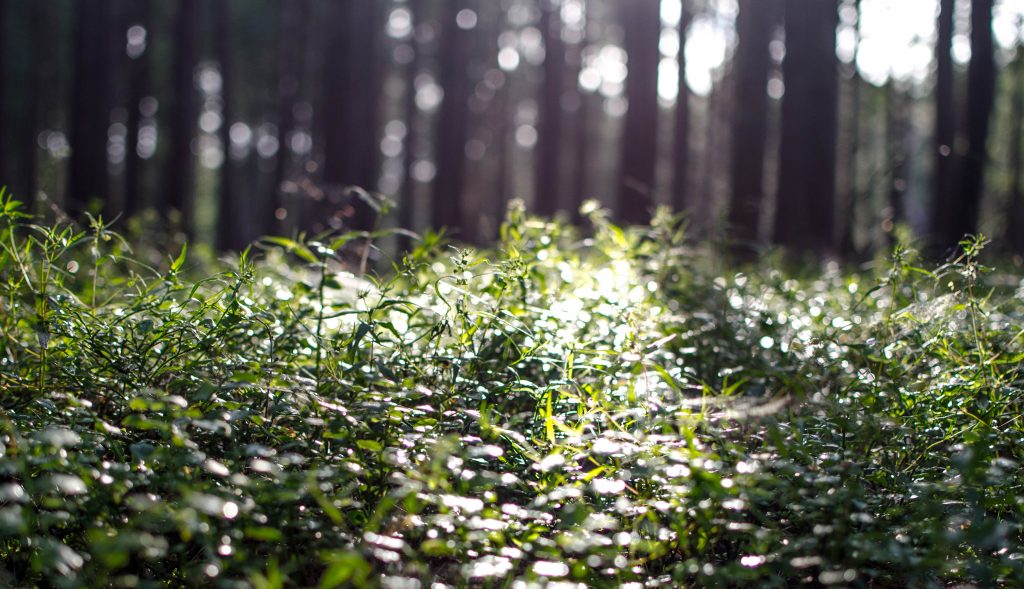 Despite a few misconducts in the infrastructure, I think that there aren't such beautiful, clean and charming beaches on the Polish coast. Łeba is truly amazing and you have to visit it at least once!