Wow! Another mile stone! I have been teaching here for almost a year now. I started last June, at the beginning of the new school year. Today, I have submitted the grades and have 3 weeks of just sitting at school and waiting for the 31st of March when I will be allowed 2 months holiday. It's been a year of ups and downs, of getting used to the Thai way of living, of frustrations, surprises, and learning new things… a lot of new things.
The beginning
The semester started in June last year. I had a week to prepare for the classes. I was given a stack of books and told I was more or less free to do as I pleased. I thought that was a good thing and I was already planning all those cool and fun things I could do with the students. I imagined myself being their favourite teacher, having a total control over the classes and being on top of everything. Oh boy, how wrong was I!
During my first day of teaching I was a nervous wreck. My first class consisted of girls that didn't really listen to me and they were more interested in putting make up on. The second class was mostly teenage boys, who were eyeing me all the time and tried to click their tongues at me. I tried to conduct the lessons in a strict manner, raising my voice when necessary and basically repeating the same methods my teachers back in Poland used on me and my friends (kicking students out of the classes, giving lowest grades to the naughtiest students, not smiling and giving them 'the look'). Nothing worked on them…
That's how my first week went. And my first month… The fact that I had to come up with my own lesson plans and curriculum added to my stress levels.
On top of it all I had to design my own mid term exams – one for each of 5 subjects I taught. The material they wanted me to use was too difficult for students. I tried to prove my point to my manager, but he didn't want to hear about it. I felt sorry for my pupils.
By the end of the semester I was a nervous wreck.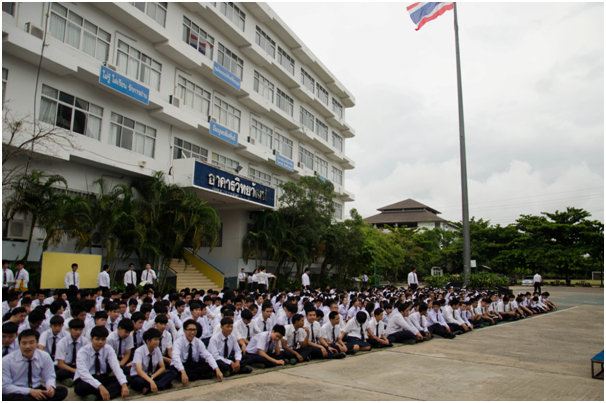 The middle
Second semester however started on the better note. I finally understood that the more frustrated I grew the more naughty the kids were. I just had to smile and go with the flow. I prepared simple, straight forward lessons that even the students, whose English was really poor, could understand. Finally, I made friends with the students and my teaching started to feel like something I was enjoying instead of something I dreaded every morning.
I designed my lesson plans ahead of time, as well as the final exams. I did proper curriculum to follow and I followed it. I even had some free lessons to watch films and listen to music with the students. I finally began to relax.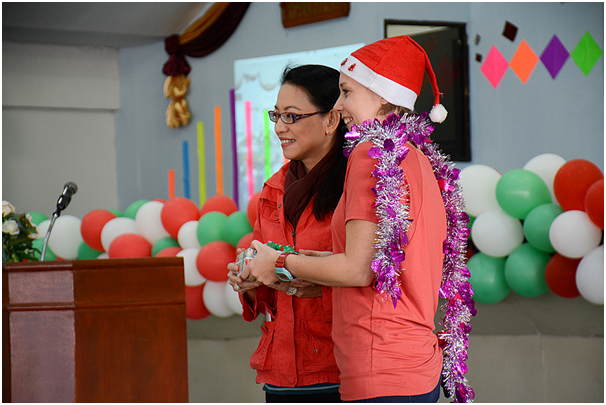 The end
The final exams went better than I thought, even with some of the tasks I had to include, that were still very difficult for the students to do. I was actually proud of myself. I finished the grading before all of the other teachers (and I was really scared of the whole process, which is really difficult). And thanks to my organizational skills I now have 3 weeks of free time.
The only thing that spoiled the end of the year for me was my boss giving me a completely wrong information about the timings of the end of the year activities, and then blaming it on me. Because of that last week was really tough on me. Luckily, I learned to be patient during my work for various companies in London.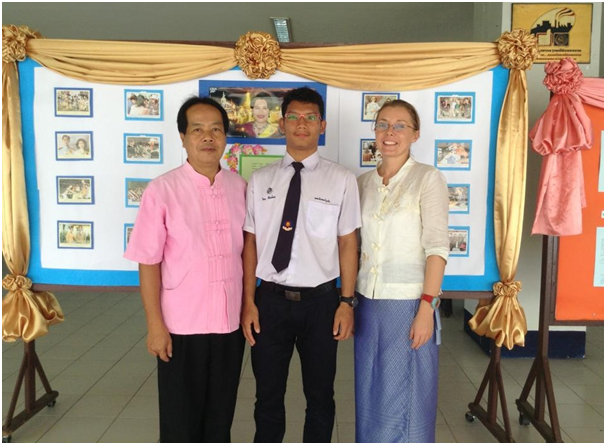 Summary
I really enjoyed my first year of teaching English in Thailand. Thanks to the fact that I am the only farang at school I am treated as a sort of a mascot during various activities. My manager usually takes me to lunches and encourages me to taste typical Thai food I would never have thought of trying (forget pad thai, buffalo meat tartar  is the new thing now!), I attend various ceremonies (most of them pretty boring, but there are a lot of interesting things, too), I get to meet new people (like governor of Chiang Mai), I make friends with Thai people and generally I enjoy myself.
Sometimes, however, being the only white person at school is intimidating and lonely. Most of the people at school don't speak much English, so I don't really understand what's going on around me. Teachers are trying to make me feel welcome and most of them are really friendly, but still… I feel like an outsider (blame my introvert nature for it, too).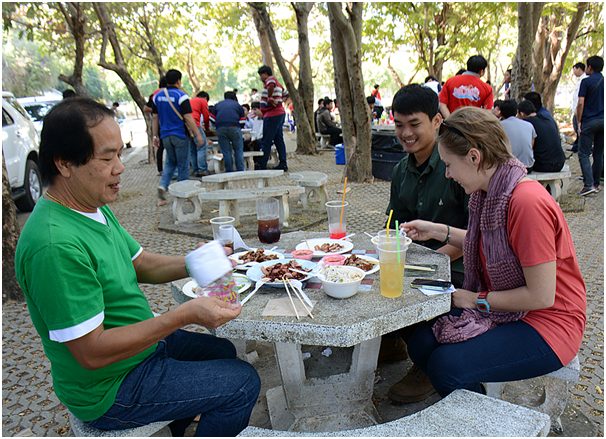 Will I stay here forever?
Probably not. Sometimes I think I could stay in Thailand forever and be a full time teacher until I am old and wrinkly. But, let's be realistic. This is an exhausting job. It is even more difficult when you do not have any curriculum to follow, and when the kids don't actually want to learn. Earning 25,000 Baht a month is not bad when you live here, but I am sure that after a while I will want to earn a little bit more, and considering the current situation in Thailand, it will be very hard to earn more than that. There are also the horrible visa regulations that make living here a little bit more difficult.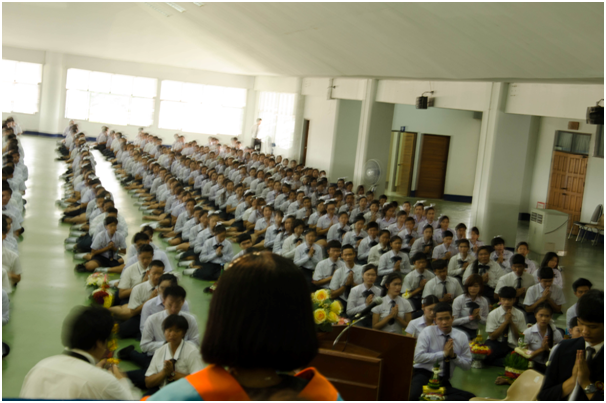 Should you come and teach in Thailand?
I would say – DO IT! This is an ultimate experience. You will see, hear and taste things that the backpackers and tourists will never have a chance to. You might quit after few months, you might stay here for a year, you might stay here for the rest of your life, but I guarantee that you will never regret it.