There are quite a few schools out there offering TEFL courses. I always recommend SEE TEFL in Chiang Mai, where I gained huge knowledge about the local culture and where I learned ways of teaching English in Thailand. Thanks to SEE TEFL I didn't have to worry about finding a job as they found it for me. They also helped with me my visas and work permits and looked after me for 3 years. I am very grateful to them for making my life easier and my time in the Land of Smiles so enjoyable.
Read on if you want to find out more about my experiences with SEE TEFL.
Preparing for the move and looking for schools
4 years ago I was preparing to move to Thailand. I had my mind set on doing a TEFL course in Chiang Mai, Thailand, and becoming a teacher. I loved the idea of doing something meaningful and having a chance to immerse myself in the local culture.
Finding a good TEFL course in Thailand proved to be hard. There were so many schools, offering trainings and placements. Some of them tempted me with pictures of beautiful beaches and islands, where they had their headquarters. For days I sat in front of my laptop researching different options.
I emailed a couple of schools – some got back to me with jus a few sentences, some sent me long generic emails and from some I never heard back. I was getting anxious. My problem was not only the content of the course and how many teaching practices I would get, but also that I wasn't a native speaker. I had a British passport, but I was worried that this might not been enough.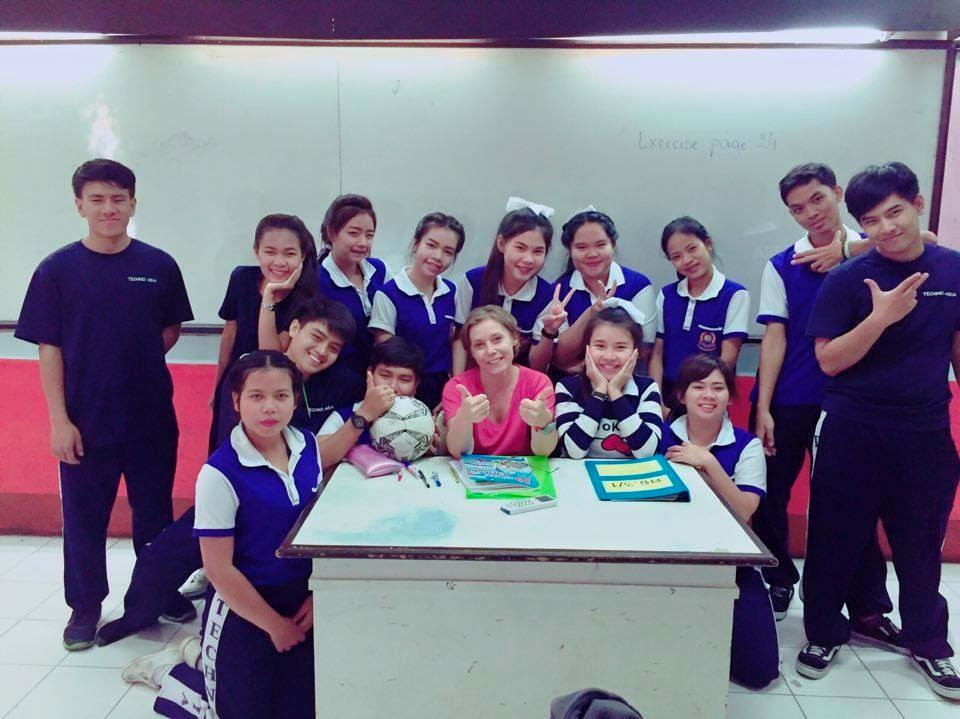 Making the decision
And then, one day, I received a message from SEE TEFL. John, the owner of the school, sent me a personal message, answering all my questions. We went back and forth for a while. He then put me in touch with a Polish lady in Chiang Mai, who had been living there for a while and who had had done the course with SEE TEFL Chiang Mai.
I was entirely convinced after I saw on Ajarn.com that most schools looking for teachers wanted a certificate from this particular training provider. I didn't think any further, paid my money and a couple of months later I was sitting in a classroom with 15 other foreigners, who aspired to become teachers in Thailand.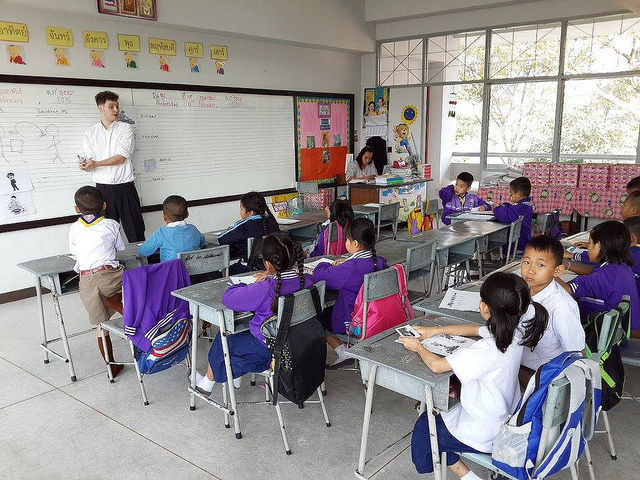 My time at SEE TEFL
What was my time with SEE TEFL like? I would say that studying with SEE TEFL was a little bit like being at a university again. After some trouble I had had in my personal life, occupying my mind with work and meeting new people in an entirely new place was great.
The course lasted 1 month and consisted of 2 weeks grammar and cultural knowledge lessons and 2 weeks of teaching practices. The latter were extremely stressful, but as John said, they were designed like that to prepare the new teachers for hard work (if you think that teaching in Thailand is a peace of cake, then think again).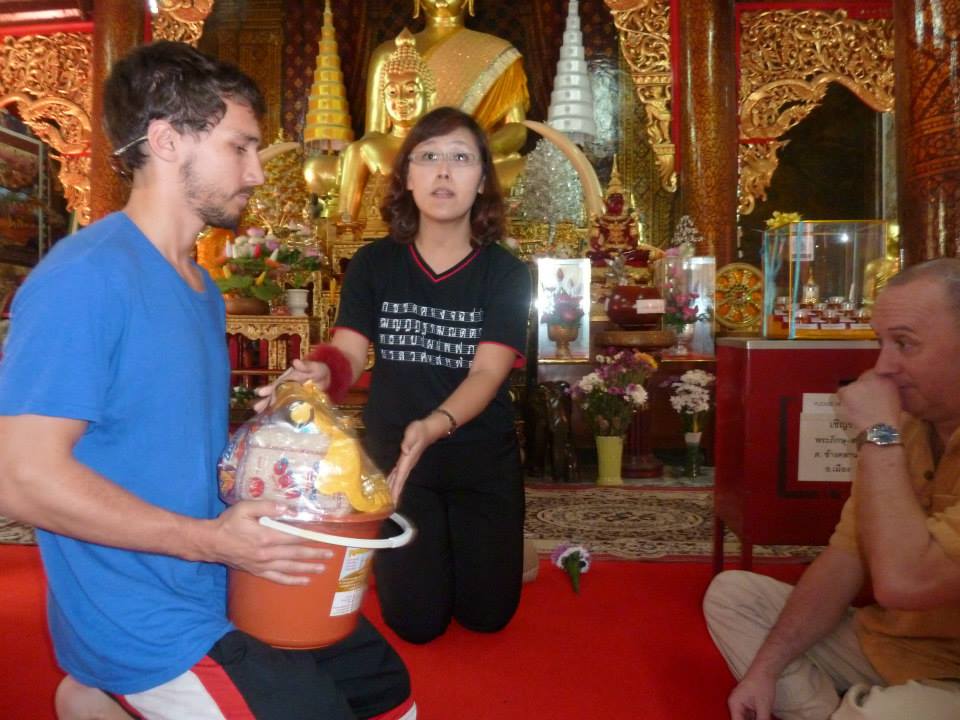 SEE TEFL Chiang Mai not only taught me how to organise my work, but it also showed me ways of how to deal with discipline in class and introduced me to a completely new culture. I learned how to 'wai' and how to relate to more senior teachers at work, which proved to be really valuable lessons later on. We spent one whole day learning how to sit in a temple properly (at Buddhist schools you need to attend a lot of religious ceremonies) and how to dress. In Thailand these things matter more than your English language knowledge.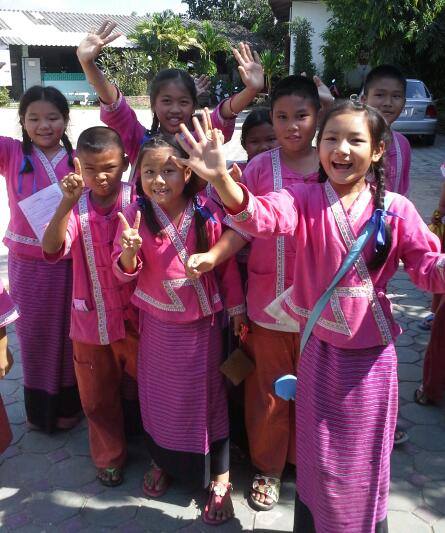 The course also consisted of 10 hours Thai language lessons. The main purpose of these classes was of course to teach us a little bit of Thai, but also to show those that had never learned another language, how hard it was to do so.
During the course I met amazing people, who became my best friends and with whom I've had amazing time.
To top it all off, SEE TEFL Chiang Mai found me a job and then looked after me for 2 years. I never had to worry about visas, taxes and if I had found it difficult to communicate with my school, I could have always relied on the lovely staff at SEE.
I could have not made a better choice!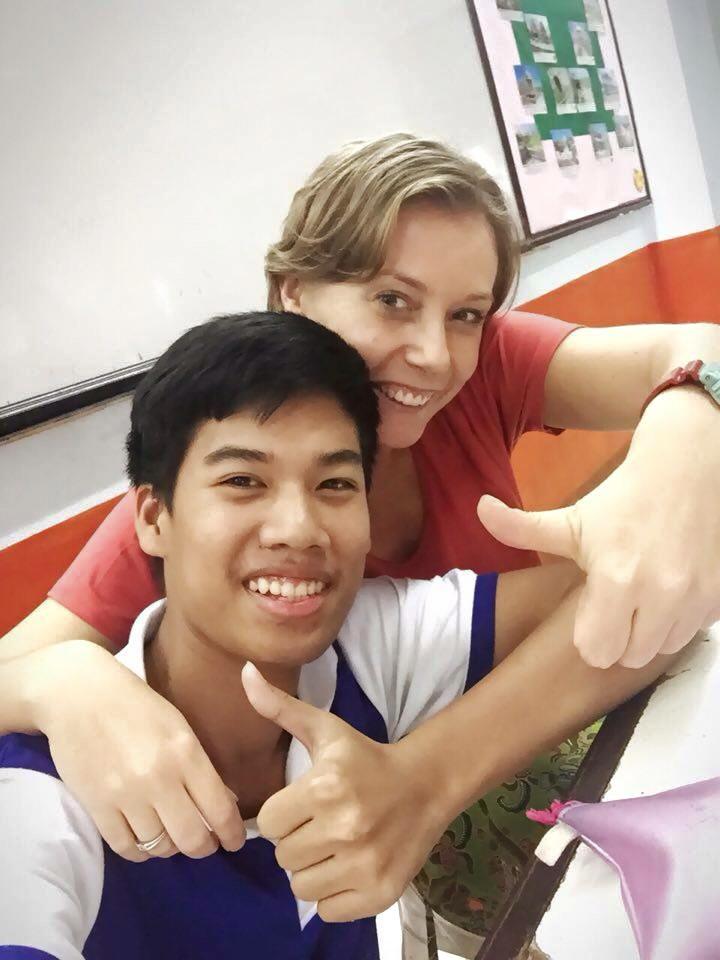 SEE TEFL is one of the most reliable and best training providers in Thailand. If you're thinking of living in the Land of Smiles, then doing the course with them will be the best options. Many people move to other parts of Thailand, or other countries after finishing the course. You don't need to stay in Chiang Mai afterwards, but if you're planning on doing so then SEE TEFL can help you with finding work in the area.
I am a member of the SEE TEFL affiliate programme, but my opinions are objective. On this blog I always recommend products I have used myself and which I like. SEE TEFL is a great school and I can't be more happy with the service they provided. I have done the course in January 2014 and it was of the best experiences I've had in Thailand. If you liked this article and find it helpful, please mention the name of my blog during the booking, or book your course through this site.