A few months ago, I visited SEE TEFL in Chiang Mai to take a look at their brand-new school building in Chiang Mai. SEE TEFL is, of course, the TEFL school I attended when I arrived in Thailand around four years ago to get trained to become an English teacher.
During my visit, I had the chance to talk to some of the new students and many of their stories reminded me of myself when I started my training. Recently, I decided to meet up with some of them again to talk about why they decided to become English teachers in Thailand, their experiences with the SEE TEFL course and – most importantly – I wanted to find out if they enjoyed their new jobs as teachers, or if they decided to go on a different path.
Find out how to become a teacher in Thailand. 
In this interview, I'm talking to Hailey from the US. Just like me, she is an online English teacher and she is also in love with Thailand and Chiang Mai. Her story is a proof that a TEFL certificate can give you a chance to work online and lead an independent lifestyle.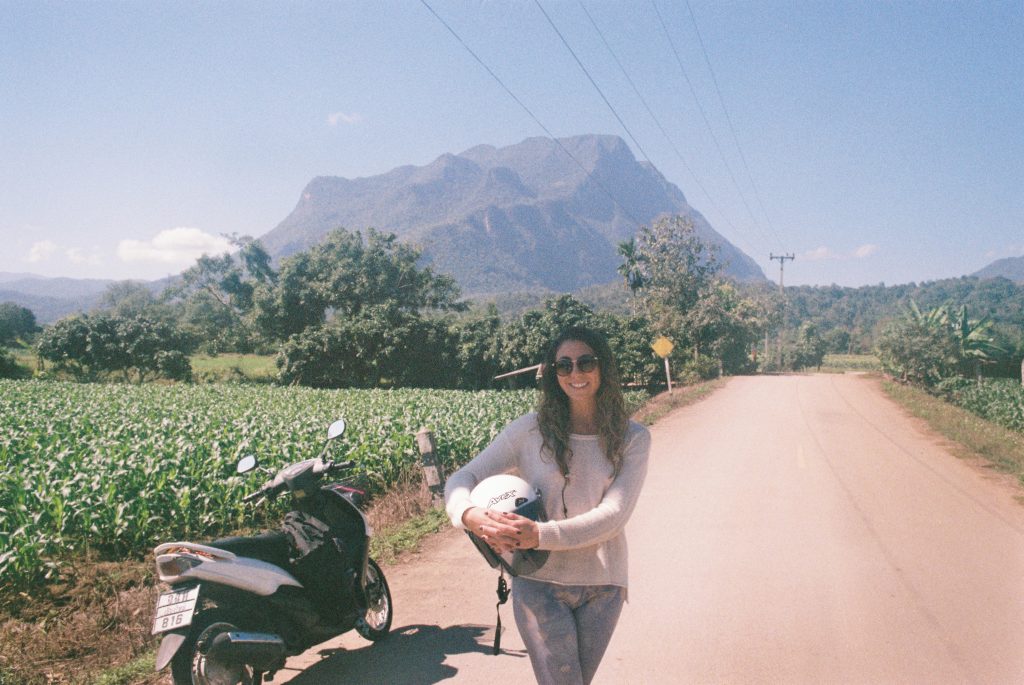 Hi Hailey, can you first tell me what did you do before you came to Thailand?
Before I came to Thailand I got my bachelor's in Business Management at San Diego State University. I graduated in May 2016 and worked throughout the summer saving up to come here to get my TEFL certification and eventually start working here.
And you didn't want to work in the States?
I just wanted to give it some time before I decided what career path I wanted to take. I worked music festivals in California and it's kind of seasonal, so I worked through the festival season and left right after that, around November and I have been here since then.
What music festivals did you do?
Symbiosis, Dirtybird, Lucidity, Envision, Lightning in the Bottle…a lot of California festivals.
And what did you do exactly?
I've worked artist hospitality, enterprise management, and volunteer coordination. It's been really fun and the community is so inspiring! There is a big emphasis on art, yoga, sustainability, and social issues, so it's cool to be a part of something that has a lasting impression on its attendees.
What did you decide to come to Thailand?
I saw a lot of things online about Thailand, about how beautiful it is and how good people are here. I liked the idea of teaching and decided to come here and try it out. In December 2015 I came out here during my semester break to see if I liked Thailand. I really liked Thai culture and Chiang Mai. I was only here for about 3 days, but something was calling me to come back. I could tell it was a cool city I wanted to live in, instead of the islands, where it is more expensive and there are more tourists. Chiang Mai is really nice.
So, when you came here for holiday you decided that you wanted to try and stay here longer?
Yeah. After I went back I had decided I was going to live in Thailand. At that time I thought I was going to be a diving instructor. I got my diving certification on Koh Tao when I was here on holiday and I loved diving! I looked into to becoming an instructor and then later on realized I would need a lot of money to get through the training, plus I needed a lot more experience. I looked into the teaching programmes and saw SEE TEFL. I read a lot of great things about the school and living out here. I booked the course and bought my flight, intent on living in Chiang Mai.
You booked the SEE TEFL course before you came here. And what else did you do to prepare for the move?
I booked it and bought my flight and that was it. I just wanted to make sure I had the school booked. I didn't worry about anything else. I decided to wait until I got here to book my accommodation since I knew it was going to be a lot cheaper.
Did you know what to expect in terms of teaching jobs and how to get a job here, how much it costs to stay here?
No. I just saw that SEE TEFL was highly recommended by others and it had flying reviews. I heard that they help you to find a job if you can't find it yourself. I was fairly confident I'd be able to get a job with a bachelors and TEFL certification. I just made sure I had enough money saved to survive during the course until I found a job.
Were you afraid of anything?
I wasn't very fearful of the new town. I was a bit more anxious about new relationships and how I'm going to keep up old ones. But I was excited most of all.
What about the course? What do you think about it?
It was great. It was much more intense than I thought it would be, in a good way. I was surprised because I had to put a lot of work in preparations for the teaching practices. I wanted to do well, so I really worked hard.
And you had never taught before?
Ironically, I had taught in a Sunday school when I was in high school. So I had some experience, but it was different because I had taught a long time ago and it seemed different now that I'm older. I was also in a co-ed business fraternity, AKPsi, in college and had experience with public speaking. I was a little less nervous and more comfortable than other people in the course.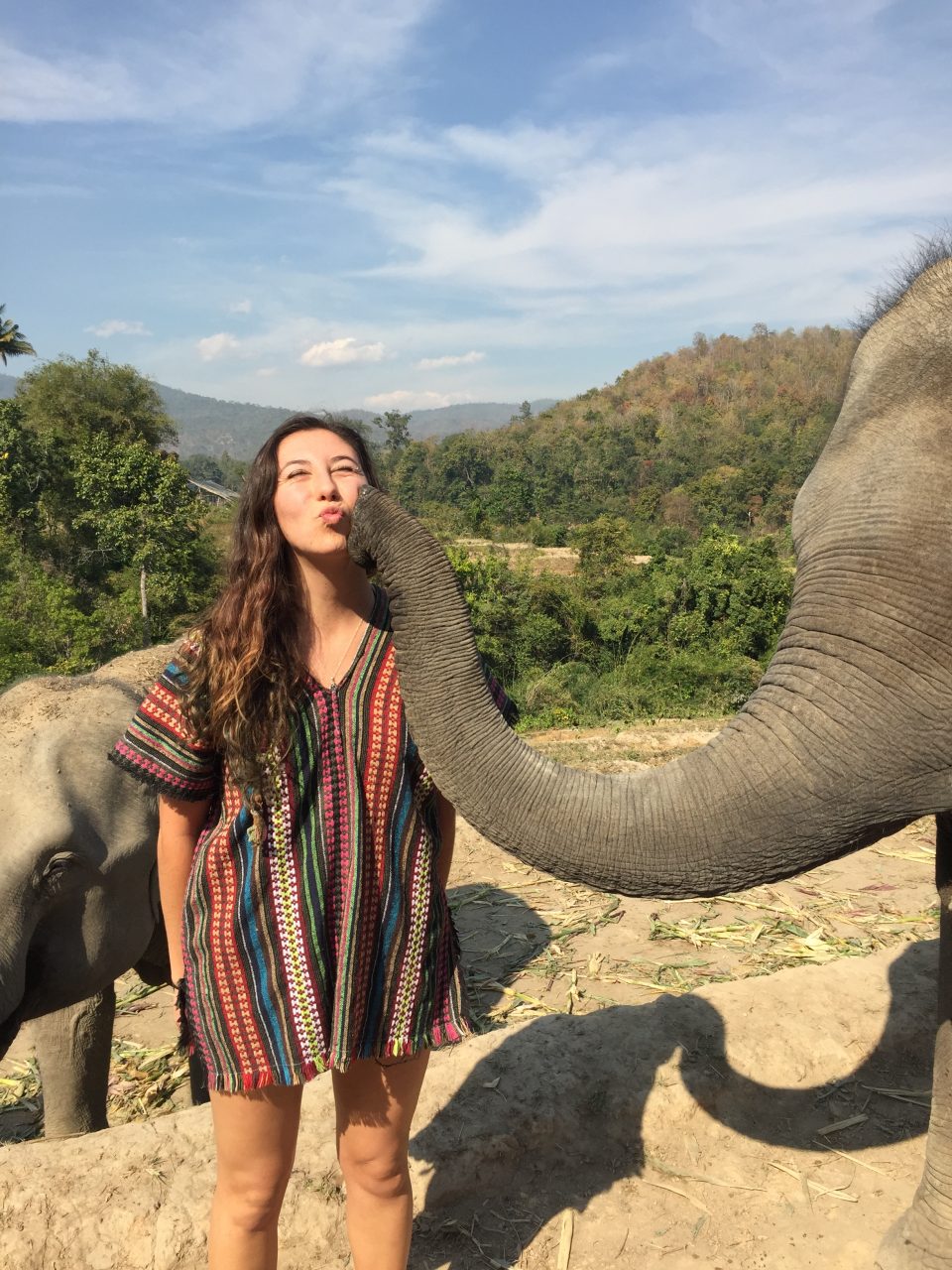 Looking back, do you think it was useful to do the course?
Of course. People can get jobs here without a TEFL certificate, but it was worth it. I had a lot of opportunities because of it and if I had to do a demo class I would have felt much more comfortable. I feel confident in lesson planning and effectively teaching English as a foreign language.
What were your experiences with teaching practices?
I had worked with kids before, so I thought I would want to teach younger students. I love how creative they are, so I wanted to be surrounded by that. After the course I worked at a kids camp at CMU (Chiang Mai University) for 3 weeks and I chose to teach 5-6 year olds. It was fun, but it was also a lot of work. The observed teaching practices did help to get a sense of how I would cope. The lessons were very similar to what we had during the course. Plus, I had more freedom to pick what I wanted to teach, which could be more difficult, but SEE TEFL prepared me for teaching any lesson plan.
Did you plan to apply for some jobs after the course?
Yes, I was planning to apply for some jobs but I traveled for awhile after I finished. I took about 3 weeks off in-between the end of the course and teaching. Then I taught at a kids' camp at CMU and that was only 3 weeks long. It was good to make some money and get some experience to learn what age I enjoyed teaching. Then I decided to teach online for VIP Kids. I had to go through the recruitment process which took a couple of weeks. During that time I explored Chiang Mai and got to know the city and community more.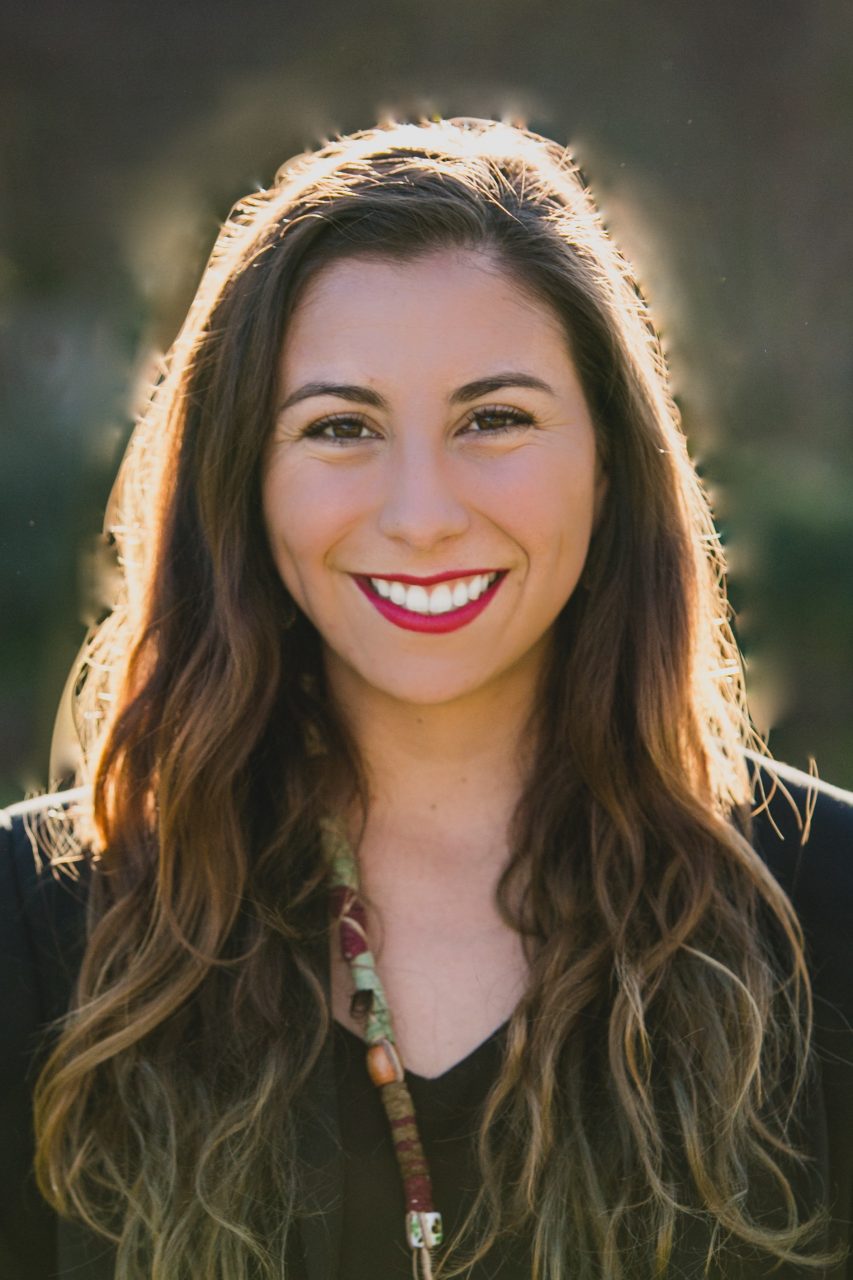 Why did you decide to teach online instead of working in a school?
It was all about flexibility. I wanted to stay in Chiang Mai for the majority of the time, but wanted to be able to travel without breaking a year long contract. I do miss the interaction, however, at this point in my life it's nice to be able to move around and be independent. Of course the advantage of working in a school here is that you would get a visa. At the moment I am on a 60-days tourist visa, leaving Thailand often to travel around Southeast Asia.
What do you think about online teaching?
It's interesting- It's a different way of teaching. It's really convenient, but as a teacher I wish I had more interaction with the students. Teaching online is like having my own show. Five year old students looking at a computer screen for 25 minutes are easily distracted so I have to teach in a silly and interactive way. I use the webcam to my advantage with dances and high fives. I have to cater my lesson to each student. Some are really lively and fun to teach, while others are very serious, so each lesson is different. It's fun building a relationship with a child through an online platform.
What does a typical class look like?
One class is 25 minutes only. The students are from China, so there are some prime times when it comes to bookings, usually between 5 and 8pm Thailand time. You get a combination of regular students as well as trial students that just want to try out the programme. There's a PowerPoint presentation and two smaller boxes to the side of that presentation where we can see each other through our webcams. I just go through the PowerPoint and they can circle things and repeat after me. I don't have to prepare my lessons because I have notes at the bottom of the slides that give me directions. I still have a lot of flexibility, but I use the notes as a direction. It's pretty easy for me to log on 5-10 minutes before and then teach the lesson. You can have some props to keep students engaged, such as a whiteboard and a puppet. The sillier the better.
Can you travel around and teach?
Yes. At the moment the company I work for doesn't have a minimum requirement of hours, but if you want to get enough work and get regular students you should be kind of consistent and have an open schedule to get booked. If you take some time off, you can still work the next week.
What about the money? Do you need to work a lot in order to get a decent pay?
It ranges. The more you work the more you get paid. If you get booked within 24 hours, you get an extra two dollars on top of your base rate. So, a normal rate is $14-$20, plus incentives. Sometimes you can make as much as $26 per hour in combination with monthly incentives.
Do you sometimes feel lonely?
No, I don't really feel lonely. There's a big expat community in Chiang Mai and I've met amazing people that are sure to be life long friends. Right now I'm focusing more on personal development and art. I teach a lot, but I also travel and explore surrounding areas. I like the solitude of living alone, but if I want to go out and be social, there is always something going on.
How do you spend your time in Chiang Mai?
I explore a lot around the city. I go to Pai, Chiang Dao, visit waterfalls, and eat out a lot. I like vegetarian food and there are a lot of affordable and delicious restaurants. There are so many options! I feel healthy and happy living here.
I like festivals, like Shambhala, or Jai Thep Festival. Things that are a little more low key. There are a lot of events put on by Dok Rak that focus on connection and collaboration. There are a lot of events in Chiang Mai, like Friday's open mic at the Healing House or Tuesday's open mic at the Jazz Co-op. The Healing House is actually hosted at someone's house with all kinds of performances, such as poetry, storytelling, and comedy.
What are you planning to do next?
I'm going to work a lot in the next 10 days or so before I go back to California for the summer. I'm going to go to Bangkok for the Crystal Castles show, then a boat party and straight after that around midnight, I'm going to take a flight to LA. I'll get picked up from there and go straight to work Lightning in a Bottle festival for 7 days. Then I'm going to work at another festival in early June, probably teach and go on road trips in July. In August I'm gonna go to Oregon for Oregon Eclipse Gathering, which is a really big festival based around the total solar eclipse. The next few months are full of movement and interaction, which will be really exciting. I am definitely coming back to Chiang Mai at the end of the summer. I love my jungle hut home and I love the Chiang Mai community. I think I might make it a habit to spend the summer in the US and then come back here for winter. I will continue to teach online, but I am keeping all options open.
What about your long term plans?
I want to continue to work festivals and travel the world. I want to live or spend time a good amount of time in New Zealand and Portugal, then maybe go back to school to get my MBA. I've also been open to the idea of teaching in the US. We will see!
If you'd like to contact Hailey regarding her experience in Thailand and any questions about teaching with VIPKids, please email: [email protected]
Apply to teach with VIPKids.