Thailand is perceived by many as a budget-friendly destination. The truth is that nearly anyone can come here on holiday and have a great time. You can go for something very luxurious, a 5-star hotel, or go as a backpacker and also have a great time. So, what's the cost of travelling in Thailand? In this post you'll find some examples of how much everything is and you'll be able to check if you can afford it.
I went to Thailand for the first time as a backpacker. I think I had around 1000 Euros for 2 weeks and that was more than enough to experience the best of the country. In the recent years my travel style has changed and I need quite a bit to enjoy myself as I like to be comfortable and treat myself from time to time. I hope I can help you to understand the cost of travelling in Thailand and thanks to this post you can go on your adventure without having to worry about money.
The Thai currency
The currency in Thailand is Baht. At the moment (August 2022) 1 Baht is 0.028 USD.
Is Thailand really so cheap?
You will hear many people saying how cheap Thailand is. Some folks spend 20 USD per day and brag about it. It's true that the Land of Smiles is an affordable destination, but it can be expensive as well. It all depends on how you want to travel.
For example: a meal at a street stall can be as cheap as 1 USD, but you can go to a rooftop bar in Bangkok and pay 100 USD for a dinner with a view.
So, overall, Thailand is cheap, but you can spend more money there very easily.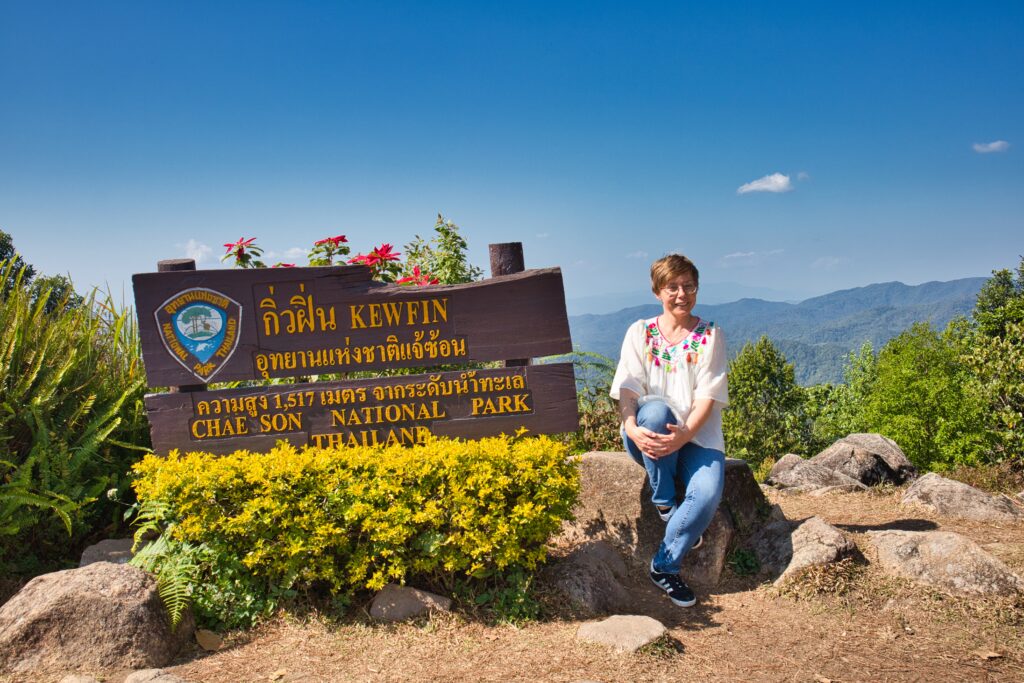 Taking money out of the ATM and exchanging your currency
In many places you will be able to pay with a card. If you go to small grocery shop, a local market or a street stall, they won't accept cards. You need cash. What's the best way of getting cash?
You can of course change it in a currency exchange point, but that will cost you and you might not get the best deal.
In my opinion it's best to have a Revolut account with a Thai Baht currency. In the app you can exchange the money and then take it out of an ATM or pay with the card. All ATMs in Thailand charge foreign cards 250 Baht per transaction, so it's best to take out as much as you can.
Different parts of Thailand and prices
Prices in Thailand vary significantly. The north is the cheapest and most budget-friendly. Bangkok, as the capital, is expensive in some parts, but you can easily find cheap accommodation and food.
The most expensive are islands. Here it's harder to enjoy a low cost lifestyle. Bear that in mind when travelling in Thailand.
The cost of travelling in Thailand for every budget
It doesn't matter if you're on a budget, or you want to splurge. Thailand has things for everyone. Here are some suggestions about what you can afford.
Backpacker-friendly budget – Around 50 USD (1700 Baht) per day
I travelled as a backpacker in Thailand and it was great! I really spend very little and enjoyed myself a lot. Here is what you can expect if you don't have much money and you travel in the Land of Smiles.
Hostel room – 10 USD
A meal at a street stall – 1,50 USD – 3 meals – 4,5 USD
A beer from 7/11 – 1 USD
A soft drink – 1 USD
A taxi ride – 1.5 USD
Total cost: 15-20 USD = 530-715 Baht
You have some money left. So, why not enjoy it. There are plenty of activities you can do for very little.
Learn how to cook for 1,000-1,500 Baht
Have a massage for 200 Baht
Go snorkelling for 1,000 Baht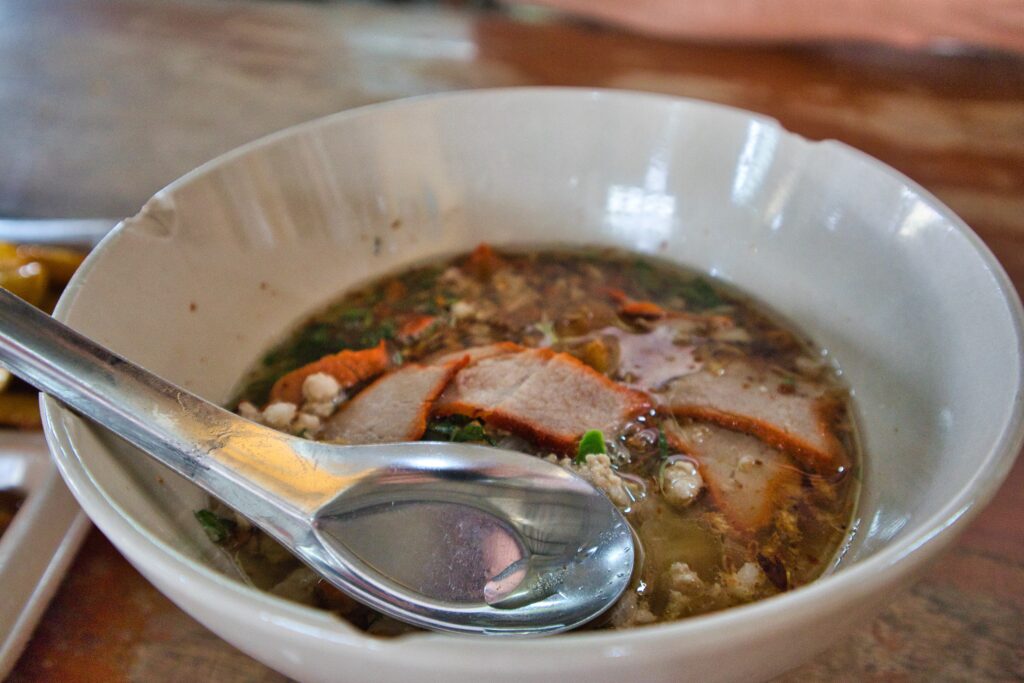 Medium budget – Around 100 USD (3,500 Thai Baht) per day
Here you have some more opportunities to enjoy yourself. In Thailand this kind of budget goes a long way.
Hotel room – 30 USD
A meal in a Thai restaurant – 7 USD – 3 meals per day – 21 USD
A beer in a bar – 3 USD
A soft drink in a restaurant – 3 USD
A tuk-tuk ride – 3 USD
Total: 46 USD – 60 USD = 1,500-2,100 Baht
What other things can you do?
Go for a few hours to a spa for 2,000-3,000 Baht
Go to a fancy bar in Bangkok for 2,000 Baht
Luxury budget – Around 300 USD (10,000 Baht) per day
For this kind of money you can holiday like a king! Here are some examples of the prices.
Hotel – 170 USD
A meal in a restaurant – 10 USD – 3 meals per day – 30 USD
A cocktail on a rooftop bar in Bangkok – 10 USD
A day at a spa – 50 USD
Total: 240 USD = 8,500 USD
The rest you can spend on:
Private taxi for a day – 40 USD
Dinner and muay thai – 30 USD
Costs of different things in Thailand
Let's have a look at some of the aspects of travelling in Thailand and their costs.
Flights to Thailand
Normally, flights from and to Thailand are about 500-700 USD for an economy class from most of the destinations in Europe and the US. However, they always depends on the economic situation in the world and you might have to pay more than that. I would say that this is the most expensive part of travelling to Thailand.
Find a cheap flight to Thailand using Skyscanner.
You can also get to Thailand by land from some of the neighbouring countries. For example, you can travel by bus from Laos or Cambodia. The price ticket will be much lower then.
Find your connection on 12GoAsia.
Transportation
Transportation is a huge part of the cost of travelling in Thailand, but it's quite affordable.
Local flights with low budget airlines are around 2,000 Baht. If you'd like to take a train, let's say from Bangkok to Chiang Mai that's a cost between 500 – 2,000 Baht depending on the class you'd like to take.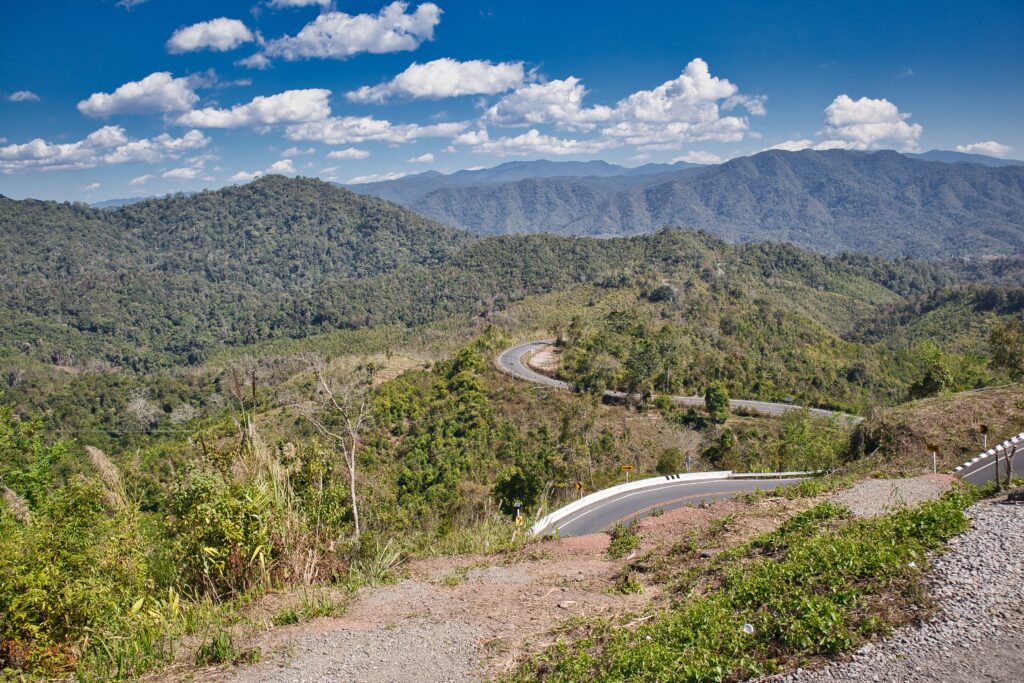 Taxis can be quite cheap. The best application in Thailand is Grab, which offers some great promotions for first-time users and then the rides are from 30 – 1,000 Baht – all depends on where you are and where you're going.
If you're on a budget, I would avoid taking tuk-tuks as they are the most expensive. A short ride can be around 100 Baht or more.
You can also rent a scooter, which normally costs 200-250 Baht per day.
Accommodation
The prices for accommodation in Thailand vary. If you would like to travel on a budget and stay in hostels, then it will set you back around 1,000 Baht per night. There are cheaper options, too.
A medium standard accommodation in a hotel is around 2,000 – 2,500 Baht per night.
Food and eating out
As mentioned before, food can be very cheap. If you'd like to eat at a street stall, then you'll pay 50 Baht for one dish.
In more touristy places, for example at the night market in Chiang Mai, pad thai can cost 100 Baht.
There are also more fancy restaurants, where one dish is more than 500 Baht.
Alcohol can be the most expensive. One large beer is 100-150 Baht in a bar. A cocktail is around 70-200 Baht depending where you buy it.
Trips and tours
I think this one is one of the most expensive things as prices might be similar to those in Europe. If you take a tour with Take Me Tour it will cost you from 1,000 to 3,000 Baht.
Entrances to attractions are not that expensive – 100-500 Baht, but foreigners pay more than Thai people and it always seems that the prices for us are way too high.
Insurance
You should always have insurance when you travelling outside of your country. Thailand is cheap, but the cost of medical care might be really high if you have a serious accident.
The cost for a policy per month might be around 20 USD and more. Check out SafetyWing, which is not the cheapest, but has the best conditions and customer service.
Costs of travelling to Thailand don't need to be very high, but if you want to treat yourself, they will grow significantly. Check your budget carefully before you go and try to stick to it. I'm sure that whatever your limit is for each day, you will have a great time.