Talad Noi is one of the oldest areas in Bangkok. It's hidden behind Chinatown and is the perfect place to take a stroll and see a sunset, away from the crowds and noise of the city. Check out what you can see and do in Talad Noi and how you can visit it.
Talad Noi – A short history lesson
Talad Noi was created before even Bangkok was established. The first settlers were Portuguese who came here from Ayutthaya.
In 1786 they built the first church in these parts, which stands till this day.
With time some Chinese and Khmer people joined them.
Talad Noi was the first harbour in Bangkok, where first immigrants would arrive.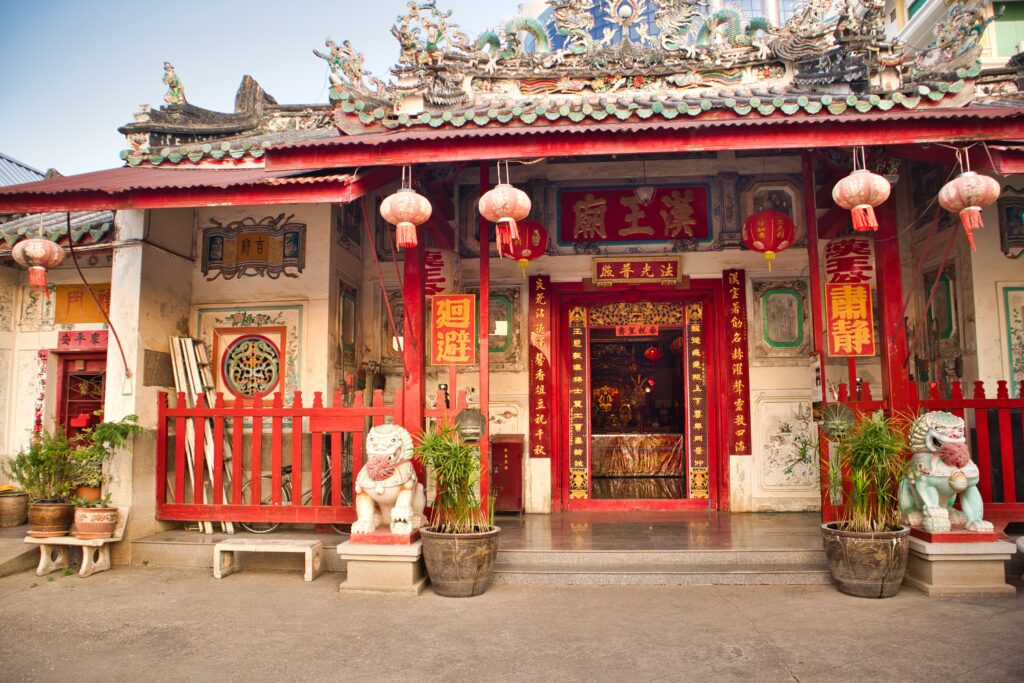 Today, this area is a mixture of cultures, but most of the people living here came from China. This part of the city is not well known, but slowly it's becoming a tourist attraction and I'm sure that soon it'll be full of tourists.
Talad Noi – What to see
I think that Talad Noi is one of the places, which is best visited by walking slowly, not rushing. There are plenty of little nooks where you can wander in. If you'd like to follow certain plan, however, here are some places that are the most interesting.
The Sien Kong Zone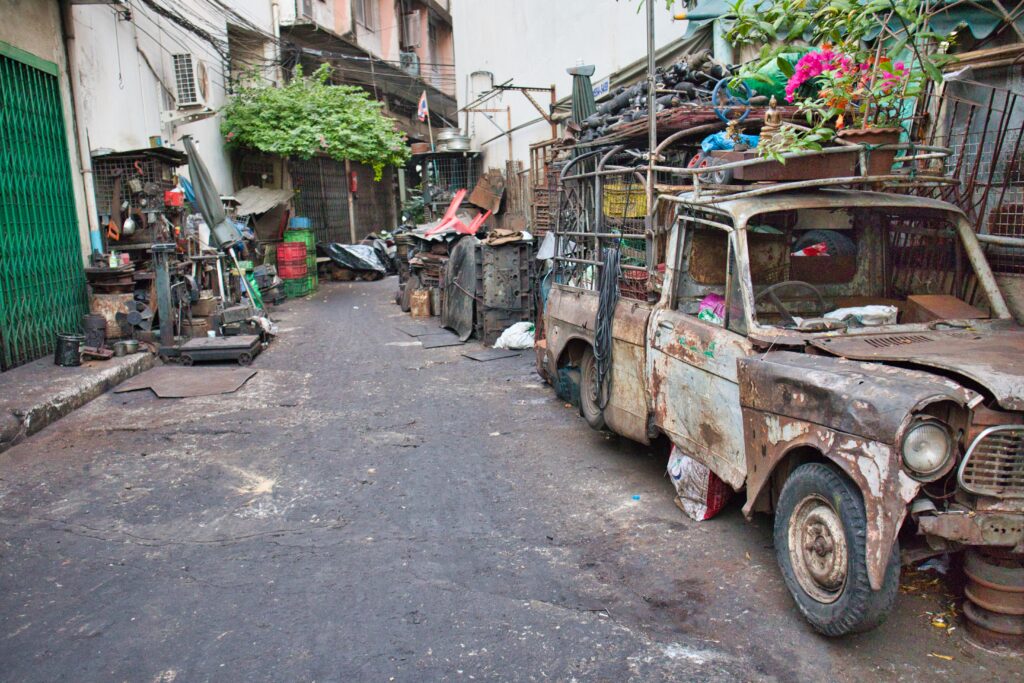 The paths of Sien Kong Zone are covered with old parts of cars. This is the biggest place of this kind in the capital.
Do you have an old Vespa or an old, vintage car which need fixing? You can be sure that here you'll find a person that will help you out.
Grafitti on Trok San Chao Rong Kueak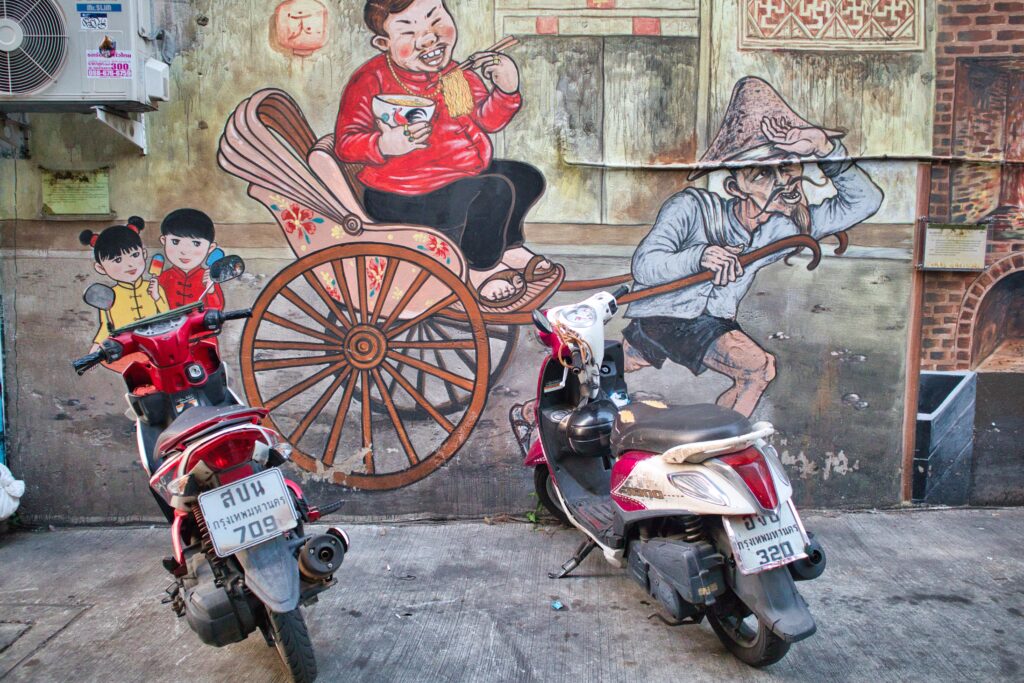 Talad Noi is becoming more and more popular among young hipsters and artists. Many of them come here to express themselves.
On the walls of the buildings in Talad Noi you'll see Chinese and Thai motives as well as scenes from the local life, or just products of the artists' imagination.
The Hon Wong Kung Temple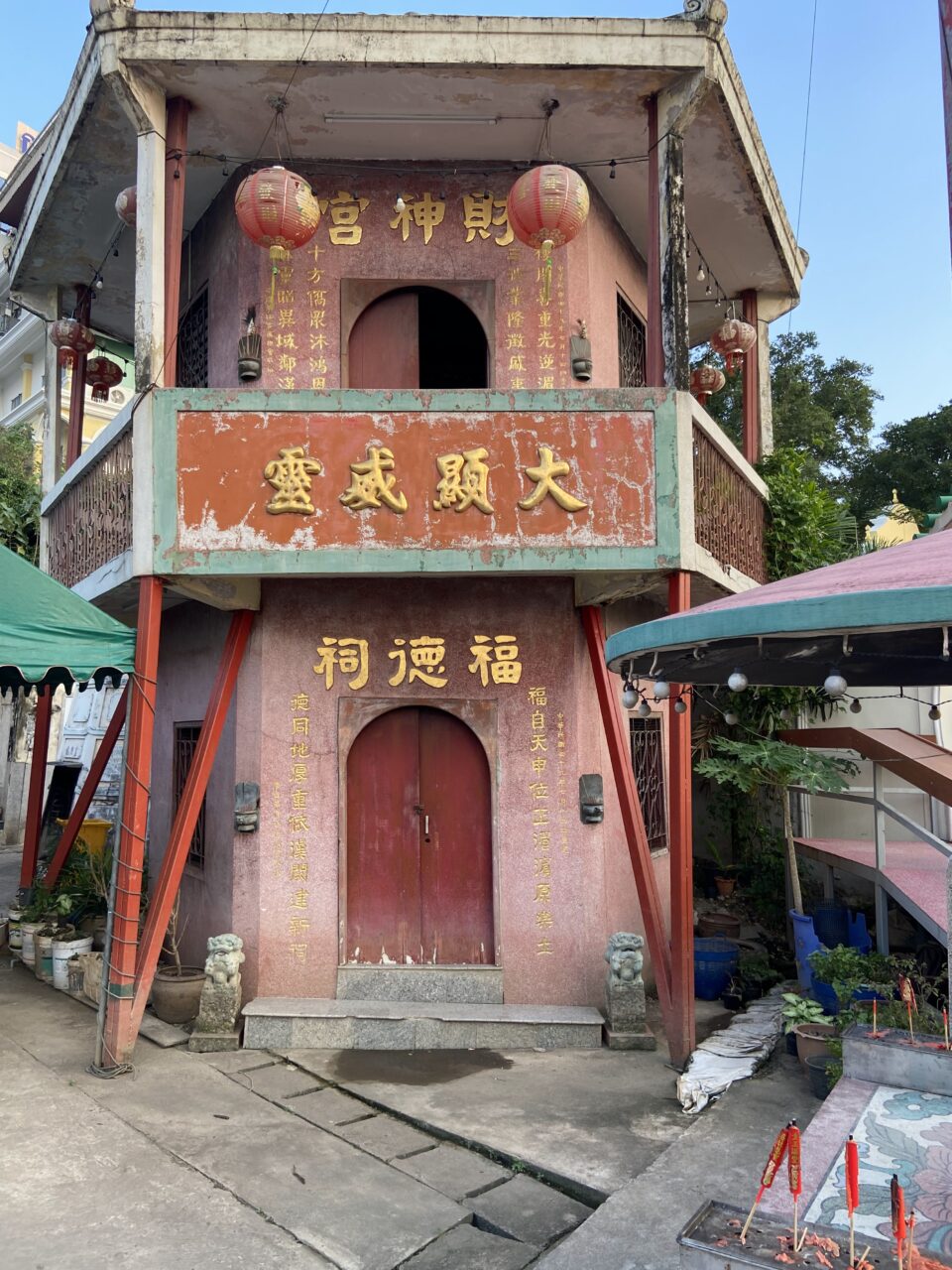 An old temple on the river bank, which looks quite empty during the day. In the evenings it's visited by people, mainly to take photos during sunsets.
River Vibe Restaurant and Bar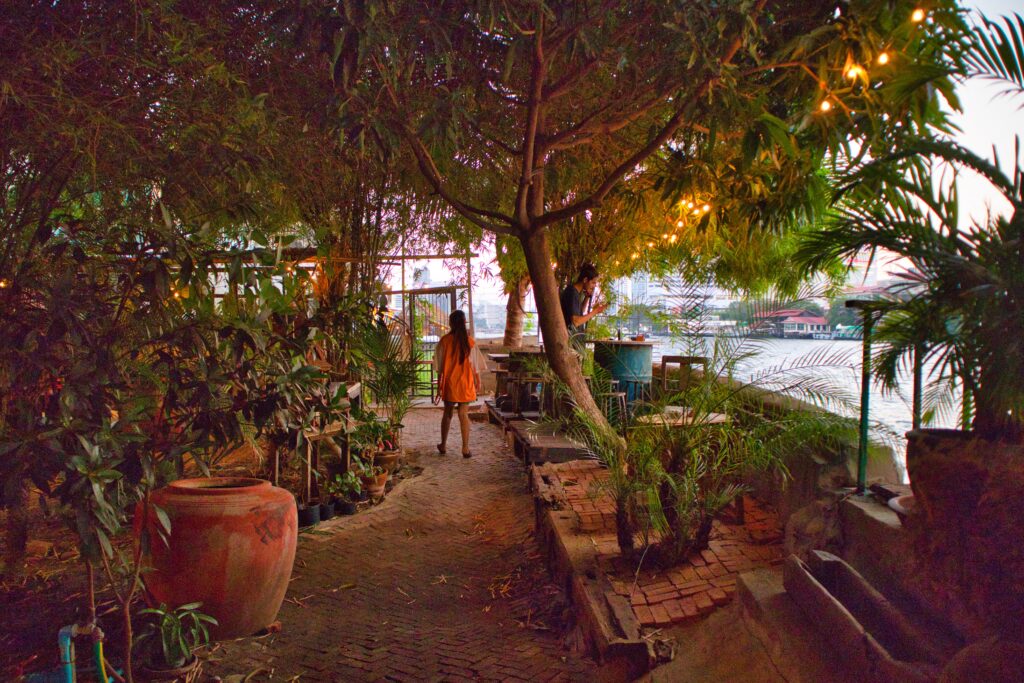 At the end of the day, sit down in this restaurant and enjoy the view of the river. Order something delicious, too. The prices here are a bit higher than on the street, but food is great. They also offer smoothies, shakes and beer.
Talad Noi – Practical information
Are you going to Talad Noi? Wonderful! Here's what you should know.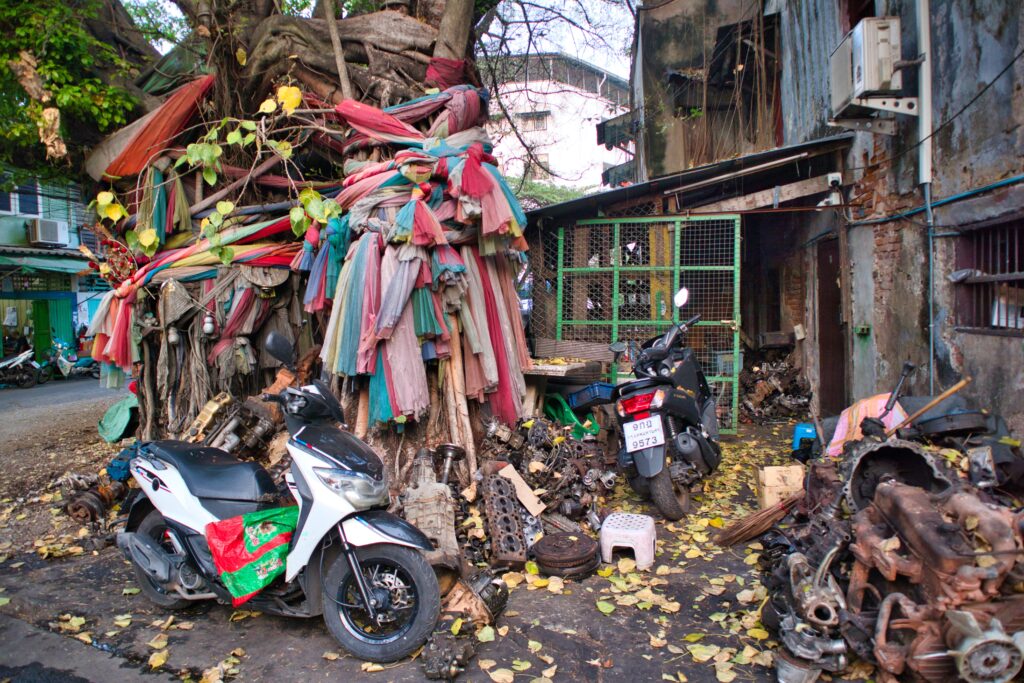 The location
Talad Noi is located near Chinatown, on the bank of the river.
How to get there?
You can get to Talad Noi by taxi. You can find more about taxis in Bangkok from this post.
Except that, there are a few other options:
MRT: take MRT to Hua Lamphong. Take the exit number 2 and go to Chinatown Gate. Walk from there.
Prom: take a boat with an organe flat on Chao Phraya River. Get off at Marine Department. You can also get off at Si Phraya Pier and walk to Soi Wanit 2.
When is the best time to visit?
Go to Talad Noi before the sunset. Give yourself time to see the area. It's not so big and you might need an hour or so to see it all. To admire sunset, go to River Vibe or the Hon Wong Kun temple.
After the sunset, go to Chinatown to eat. In this post you'll find a couple of suggestions for the best food.
How to visit?
Of course, the best way of visiting Talad Noi is by foot. You can do it on your own, but if you'd like to see the hidden places and find out more about Thai culture, then it's good to hire a guide. I recommend Take Me Tour – a company that I always use when I travel in Asia and if I want to see something special. You can adjust the trips to your own demands. Just send them a message about what you're looking for and they will customize it for you.
Where to stay?
On a budget:
Hoft Hostel – A great hostel if you want to save money. Prices are very reasonable. It's a good place to meet other travellers, too.
Check prices here.
Revolution Asoke – A hostel for younger people. A huge plus here is the terrace, where you can meet others.
Check prices here.
Medium budget:
Photohostel – A beautiful place with Chinatown vibe. Rooms are very minimalistic, but they are spacious and clean.
Check prices here.
Riverview Residence – Rooms are clean and service is really good. The additional plus is the terrace and the view over the river.
Check prices here.
Luxury accommodation:
Avani Sukhumvit – The hotel is a bit further away from Talad Noi. I think the most beatiful feature is the lobby. The hotel has a pool, a gym and a business centre.
Shanghai Mansion – A beautiful hotel, a gem among luxury hotels, which is located in the 19-th century building.
And remember about these when coming to Thailand
Talad Noi is really a beautiful place. I hope you'll love it as much as I do. If you have any questions, please let me know in the comments.