Malbork Castle is one of the biggest tourist attractions in the Pomerania region in Poland. I remember visiting it long time ago on one of my school trips. It wasn't exciting to say the least. As a 15 year old girl I wasn't very interested in a long monologue given to us by one of the guides. My impression of Malbork Castle was that it was a boring place. Thanks to PROT (Pomorska Organizacja Turystyczna), who sponsored my trip around Pomerania, I changed my mind completely.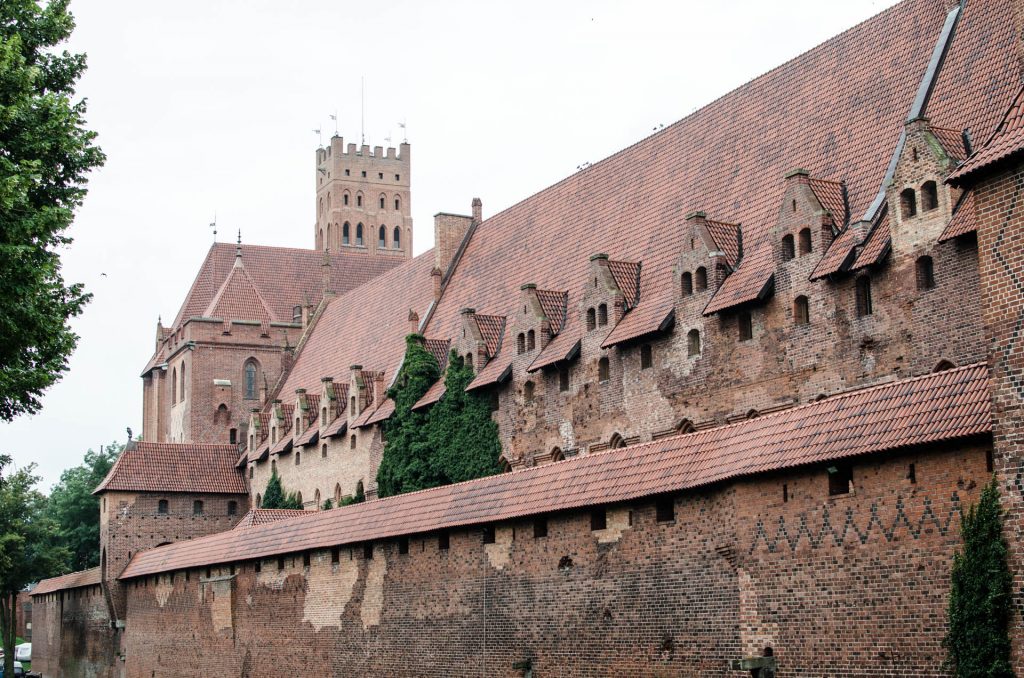 I arrived to Malbork Castle early afternoon on a grey, rainy day. Looking at the building from the other side of the river made me realise how huge this place was. Tall towers and walls surrounded the main area of the castle and it seemed like nothing has changed here since 14th century.
Malbork Castle was built by teutonic knights that were brought to Poland from Germany to convert local pagan tribes to christianity. At first they were given a little bit of land, but later on they realised that this area was fertile and could bring them profits, so they incorporated more and more land and finally created their own State of Teutonic Order. They built a number of castles around Pomerania. Nowadays there are only a couple of them left and one of them is Malbork Castle, which is also the largest castle in the world by surface area.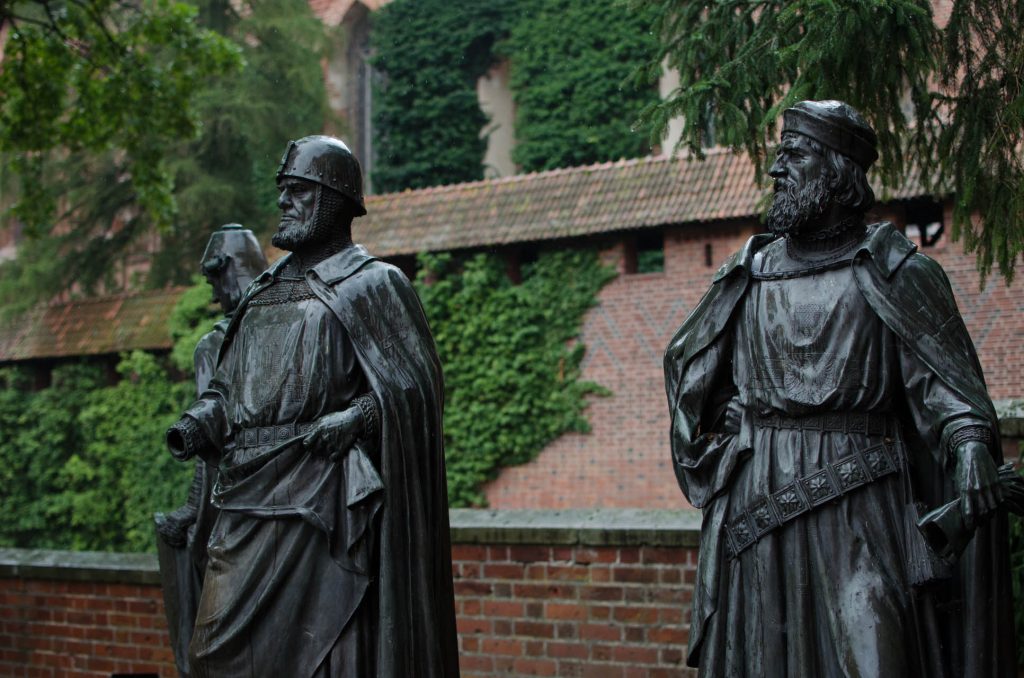 To really understand the history of the castle it's best to visit it with a guide. Nowadays, not like during the time when I was a child, guides are well trained to entertain the visitors as well as inform them. My guide was absolutely wonderful and I had so much fun making jokes with him. Thanks to his sense of humour I also listened to what he said more carefully.
We walked around the building, stopping in some of the rooms for a bit. There was no sun that day and the sky was really grey, so the castle was extra dark. This gave it even more character. It was easier to imagine how the knights lived here and how the life looked like at that time.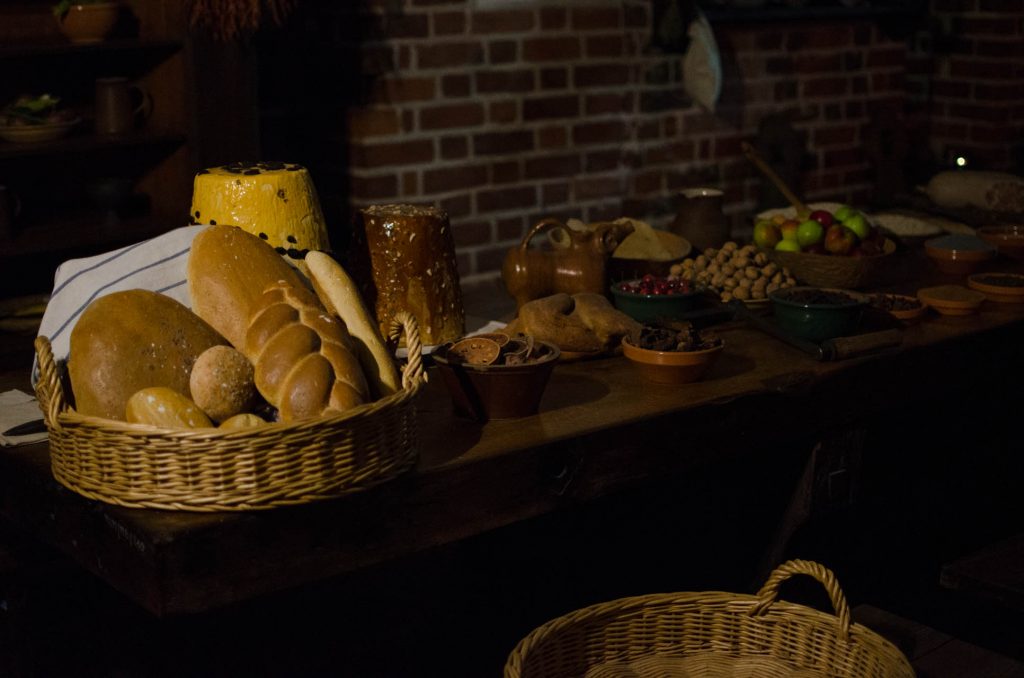 My favourite part was the chapel, which is the only room in the castle that hasn't been completely restored. There are ancient paintings on the walls and the main part is a stunning altar of St Mary with Jesus. I loved the round, very gothic chandeliers that decorate the room. I could imagine monks in dark capes walking around and gothic choirs singing Latin religious songs.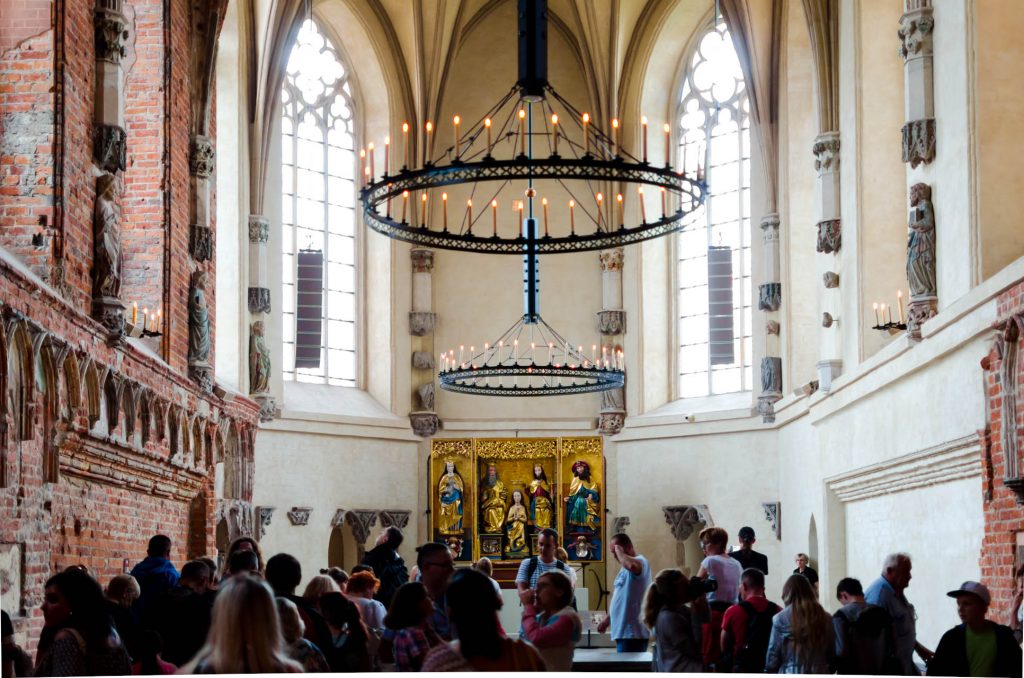 Another room that entertained me (and I think always entertains everyone) is the medieval toilet. When I was there for the first time there was only a hole in the floor with a crate on top of it. Now you can see two more examples. Notice what's placed above one of the toilet seats – this is the ancient toilet paper!
I encourage you to spend at least half a day here. There are so many rooms and attractions that it's hard to see them all only in 2 hours, or even 3. Don't miss climbing to the view tower. Because of the weather I had to take pictures of the town covered in mist and rain, but maybe  you'll be more lucky.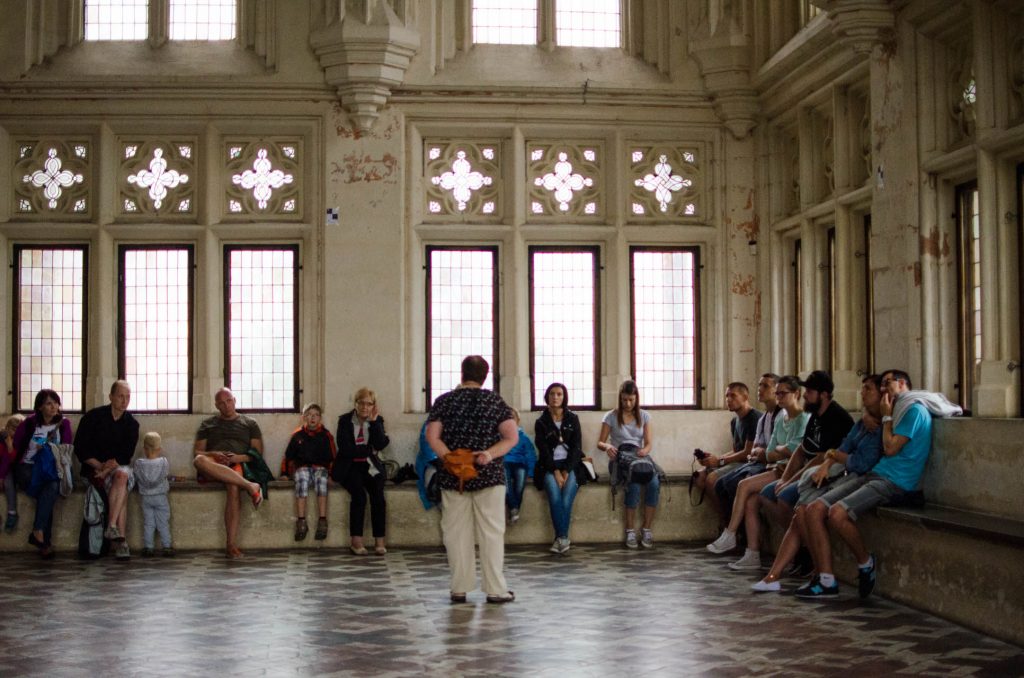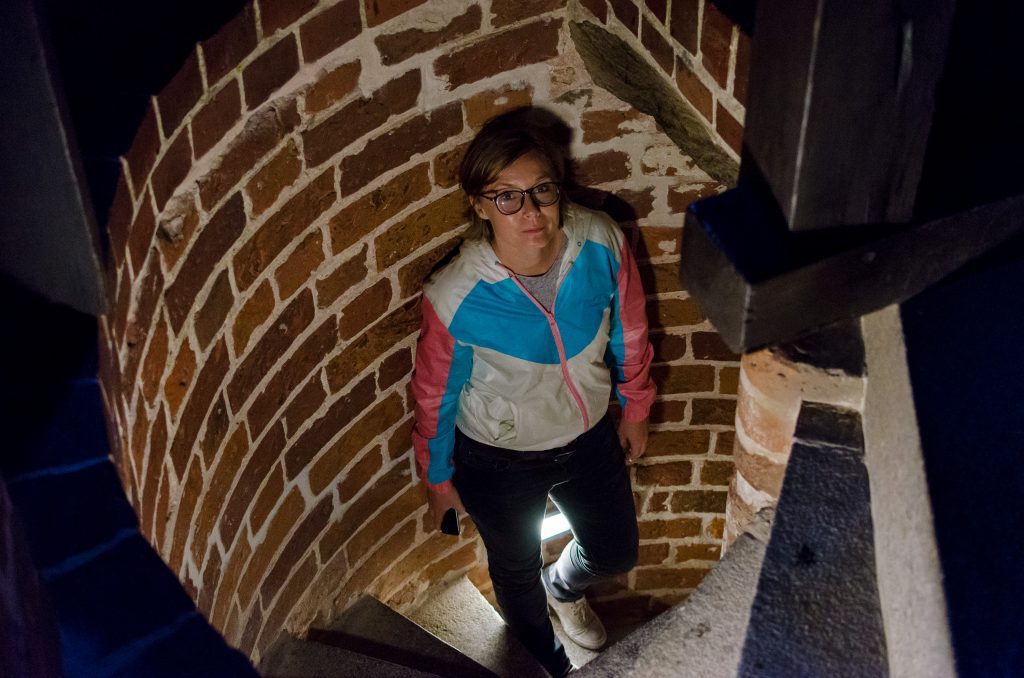 Kids and families will have fun here, too. There is plenty of space to run around and because there are not that many exhibitions here, you can let your kids roam freely. Malbork Castle triggers imagination of people, not matter the age.
If you are want to have even more fun, go on a night tour around Malbork Castle. This is what I need to come back to Poland for!
Address: Starościńska 1, 82-200 Malbork
Website: Malbork Castle
Tickets: Prices vary depending on the season – check them here. You don't need to hire a guide to visit the museum. Headphones with audio in different languages are available to rent.