Where to do shopping in Portugal? Where to go if you need new clothes? What about cosmetics? Is shopping online in Portugal good? Here you will find out how to organise your shopping in Portugal.
When I choose a new place to live, one of the most important things for me is how far it is to the nearest shops. I want to have small shops nearby. Supermarkets are not a problem. I have a car and I can easily go and do my weekly shopping at any moment and a supermarket doesn't need to be close by. However, I always want at least one small shop nearby, so I can buy things like bread easily and quickly.
In Portugal it's not always possible. I think when I came here I was pretty spoiled after Thailand, where I always had a shop and small restuarant close to my home. That's why I decided to write this post – so people, who come to Portugal to live, know what to expect when it comes to shopping here.
Read on to find out more.
Choose your place to live reasonably
Before we move on where to do shopping in Portugal, I would like to mention that many things depend on where you live.
In bigger cities it's easy to find a shop, or a supermarket. In Portugal it's also possible, BUT: First of all, Porto and Lisbon are located on hills. It's amazing to live in Alfama, or by Rato, but climbing those hills with heavy bags is not for everyone. Shopping online is a possibility, but couriers and delivery people might not be able to deliver your food right up to your door.
In the centre of the city there are less supermarkets. Most of the time you will see the smaller versions of the big ones, which also have less stock.
Outside of Porto, or Lisbon, access to shops is limited. Having a car will be useful. Portuguese people often do big shopping once a week, or even less often. You will see people buying big amounts of food, pushing trolleys filled to the brim.
RENTALCARS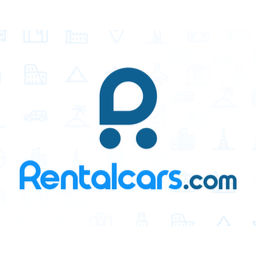 Rent your own 4 wheels, explore Portugal. Check out the best offers to rent a car in Portugal.
Grocery shopping in Portugal
You have a few kinds of shops where you can do your grocery shopping. Here is the list of the most popular options.
Supermarkets
We have a few supermarkets in Portugal. Here are a few.
Continente
Pingo Doce
Mini Preço
Auchan
You can buy anything you want in these, including: bread, dairy, meat, fruit, vegetabls, alcohol, drinks, clothes.
In smaller towns and in the centre of bigger cities those supermarkets have their smaller versions, where the stock is limited. To do bigger shopping you might have to go outside of the city, or your area.
Many supermarkets offer membership cards, which allow you to collect points and change them to discounts. It's worth applying for them as you can really save money.
Independent shops
Small, independent shops are very popular in Portugal. You will see such grocery shops everywhere. There you can buy bread, cheese, alcohol, vegetables and fruits. Some of them are typical, suburbian shops, which have only items that one might need every day. Others have only fruits and vegetables.
If you choose to go to these shops, remember that staff there don't speak English and you will have to ask them for something. It's worth learning Portuguese.
Markets
In some places you will see little markets with fresh food. Here you can buy veggies, fruits, fish, meat and other things. These stalls are often run by families. Prices are a bit higher, but the quality of food is amazing and much better than in a supermarket.
Widget not in any sidebars
Where to buy cosmetics?
Many women who emigrated to Portugal say that it's hard to buy good quality cosmetics in Portugal.
There are some independent, eco brands on the market, but not as many as in other countries. Portugal doesn't produce any cosmetics and most of them are very expensive here.
Supermarkets
Supermarkets I mentioned before have their own brands of cosmetics and they also sell brands such as L'Oreal, Garnier or Maybelline. They might be more expensive than what you are used to.
Sephora
Sephora sells better quality cosmetics, but the prices are also quite high.
Wells
It's a network of small shops and pharmacies. Some of them sell cosmetics.
Where to buy clothes in Portugal?
Do you want to buy clothes in Portugal? Here's where to get them.
High street shops
In most bigger cities you will find H&M and Zara. Prices are the same as in the rest of Europe.
Those shops are usually located in the centre of the cities. You can also shop online, but not all of them deliver from Portugal and you will need to wait for your items to be shipped from Spain.
Shopping centres
Shopping centres are not so popular in Portugal. In Lisbon there are a few. If you have a chance to visit one, you will find most of the high street shops and some independent ones, too.
Second-hands
Secondhand shops are also not as popular here. You can see them in bigger cities. Most of them are expensive and targeted towards young, funky people.
Boutiques and independent shops
Boutiques and shops selling eco products are quite popular in Portugal. In Lisbon you will find them in Rato and Cais do Sodré. Seaside resorts sell cool things for surfers.
When you're in Portugal you will notice that there are many small shops with clothes for older ladies. It's something that I find quite surprising because in Poland, where I'm from, we used to have those as well, but they are quickly disappearing. Here, they doing very well. These shops also sell towels and bedsheets.
It's worth mentioning that if you live far away from bigger cities, your only option to buy clothes will be shopping online.
Shopping online in Portugal
I might surprise you when I say that Portugal has a lot to do when it comes to shopping online. Let me explain.
Shopping online for groceries
Many supermarkets deliver groceries. You can go to their site and order everything there. But, you might stumble upon some problems.
First of all, it doesn't matter how much you spend, many supermarkets will charge you for delivering the goods. Read the conditions before you order.
Deliveries are often late. Sometimes it's 30 minutes, sometimes it might be 2 hours. If you order something and you know you will have to leave the house, it's better to set up delivery times for a day when you will be home all day. I guarantee you that the driver will be late and the supermarket won't offer you anything to make it up to you. They probably won't even apologise.
When you finally get your shopping, there might be something missing and the missing thing can be replaced by something unrelated and something you don't need. It happens that drivers deliver wrong shopping, or they lose something on the way. Before you realise that there's something wrong, your driver will be far away.
Other items
Portuguese post is a subject for a different article. You can talk to anyone, who lives here, and they will tell you about missing parcels, which are delivered months after they were sent without even an explanation.
If you want to order something from the States, you may have problems. American companies don't send more expensive items to Portugal.
Portugal doesn't have their own Amazon. If you want to order something from there, you will have to use a Spanish or German site.
Do you have any questions? Leave them in the comments!