Da Nang is one of the newer destinations for Digital Nomads in Vietnam. The beautiful, quiet beaches and its location right in the middle between Hanoi and Saigon make it perfect to set up basecamp and explore the country.
If you want to visit Da Nang and need to get some work done, finding cool co-working cafés can be quite hard. Information is not as easily accessible as in the Digital Nomad stronghold of Chiang Mai, yet.
We have been venturing out into the city and tried out a lot of coffee shops with wifi to work from. These are our favourites.
Da Nang Souvenirs and Café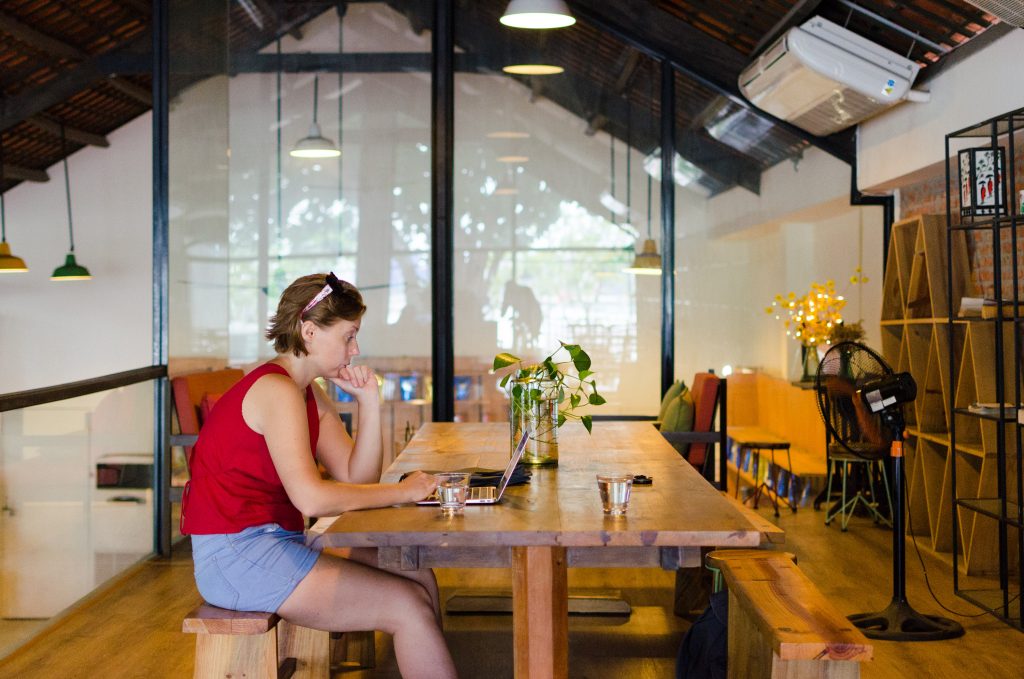 Although working from a souvenirs shop sounds like a terrible idea at first, this unique concept works pretty well here: Da Nang's poster child gift shop is definitely one of the best workspaces for Digital Nomads the city has to offer.
There is lots of seating available and most tourist groups seem to visit the shop only during the early morning hours. Later it quiets down and becomes a perfect workspace.
Le Pixel Café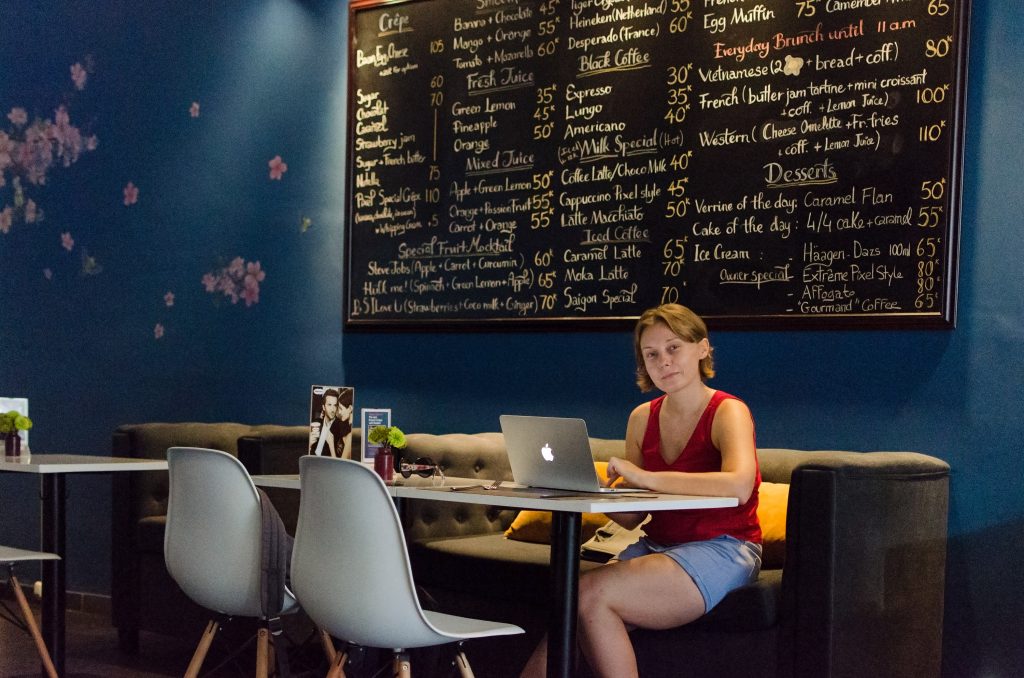 Pixel Cafe is closed as of January 2017
Richard and Solenn, the french couple that owns Le Pixel café, have created a nice and cozy space with a very personal touch in the city center of Da Nang. From the moment you open the door, you are taken care of and then guided through the menu. They've got excellent choices of fruit mocktails that Richard designed himself (we can recommend the "Hulk me!" with spinach, green lemon and apple. Yum!) as well as some great french treats.
After you're done with your work, you can enjoy some after-hour activities (Wednesday – Sunday) like Playstation, Wii U, movies or show off your skills at dance nights.
Mia Coffee Roastery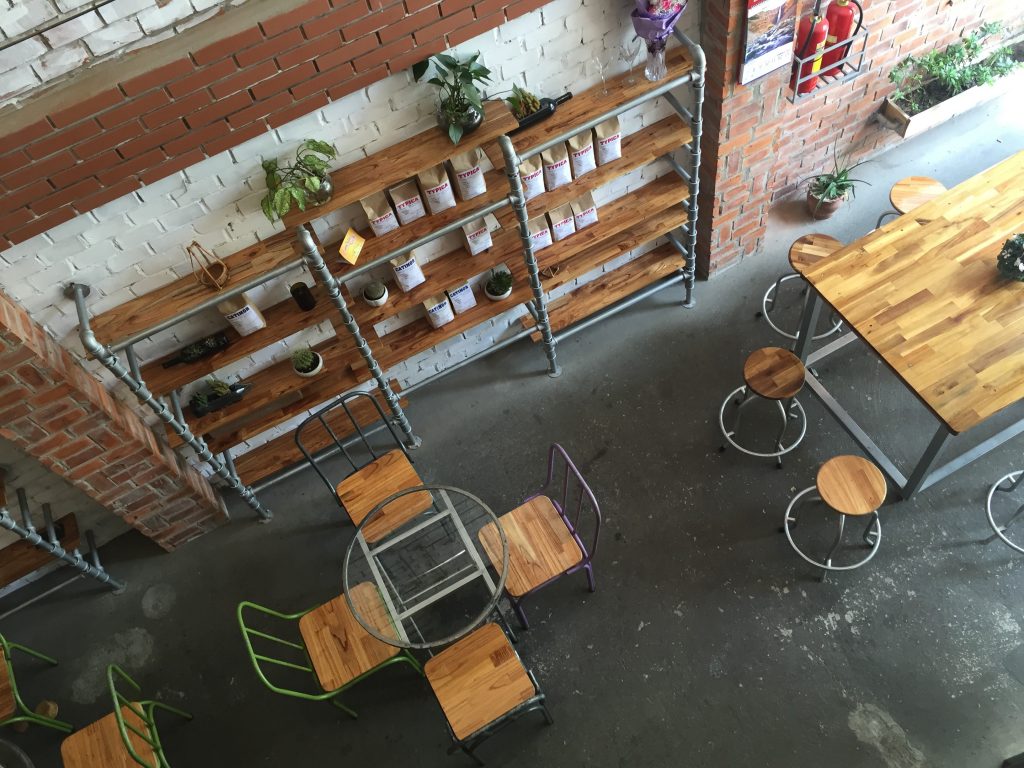 Located inside a building with a nice, industrial flair, this coffee shop offers workspaces spread out over two beautifully designed floors. The seating isn't the most comfortable but if you're not too fuzzy about that, you can spend a good couple of hours here, getting your work done.
The café offers moderately priced drinks and great western food such as pasta or steak after 5PM.
Wonderlust Café and Bakery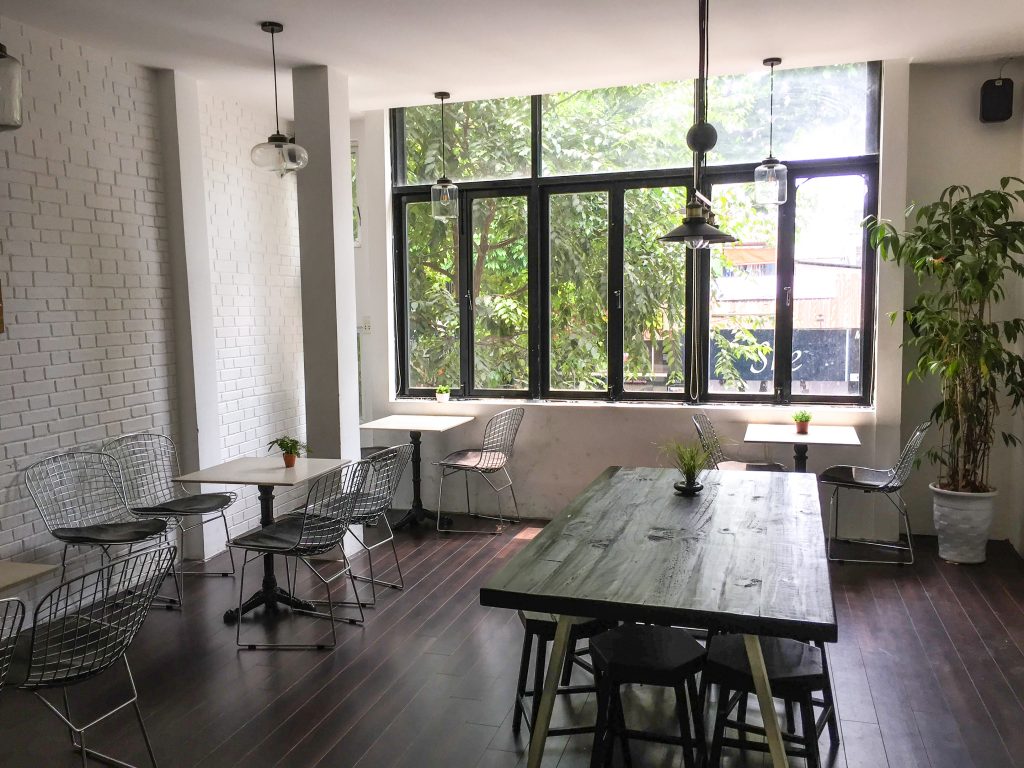 Although a bit inconspicuous from the outside, Wonderlust displays it's true beauty once you enter the café and walk up to its second floor. The white walls makes the room shine bright even during a cloudy day. This is a nice change from the mostly dark interiors of Da Nang's café landscape.
Drinks are delicious and cheap and the cakes, although a tad too sweet, are still very much enjoyable. Don't forget to bring an extension cord if you're suffering from a weak battery since the available sockets might just be a bit too far away for your charger cables.
To Café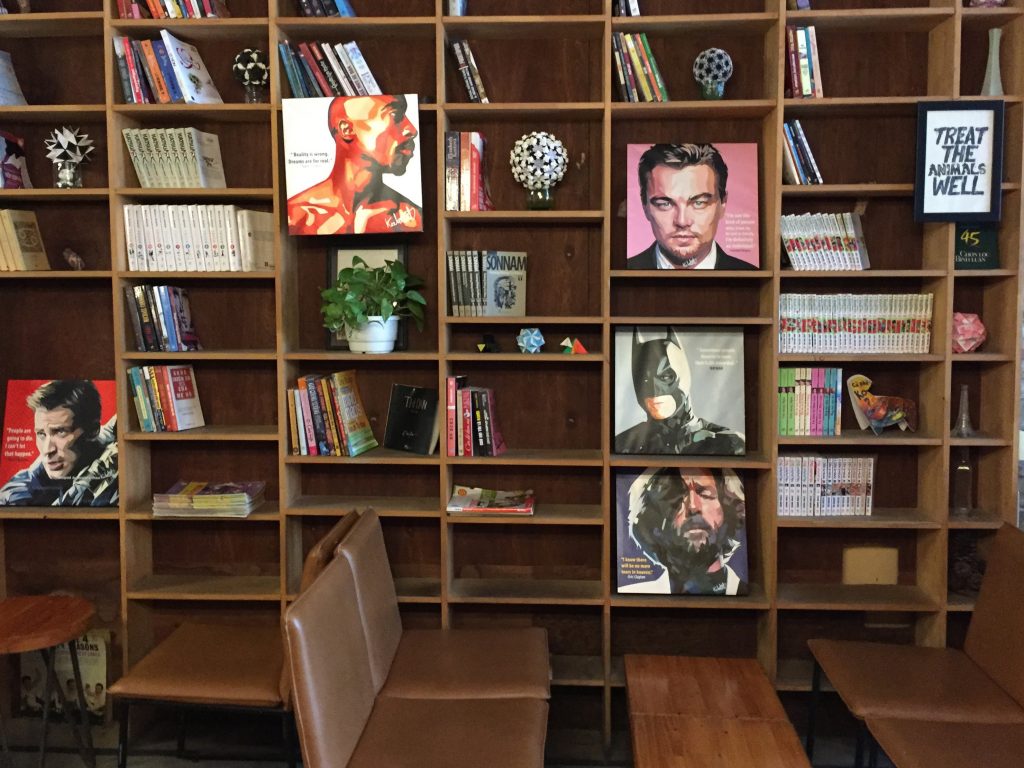 This small and cozy place in the city centre comes with that wonderful living room atmosphere which makes you feel right at home. The interior consists of huge book shelves and pop-arty paintings of celebrities and superheroes.
Sadly there aren't many sockets available which can be a problem if your notebook runs low on battery. However if you just need a place with fast wifi to work for an hour or two, To Café is a great place to check out.
Fusion Suites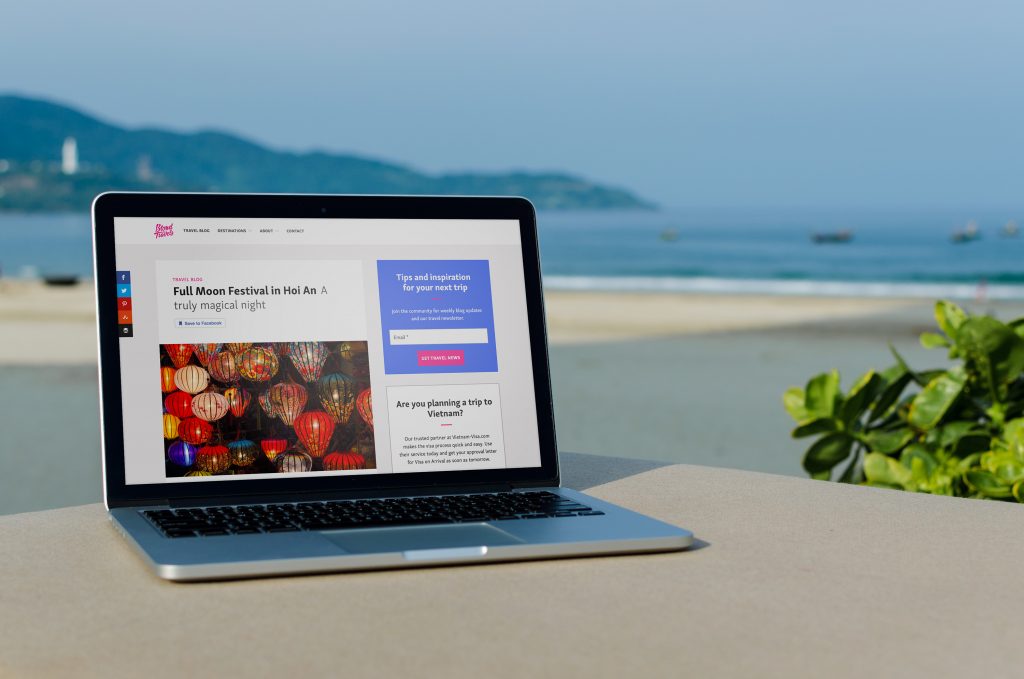 This list wouldn't be complete without the obligatory beach office. Fusion Suites offer exactly that. Lay down in a comfy deck chair by the pool, order a cocktail, set up your computer and snap a photo for your friends back home.
The workability of this place really depends on the weather. On a nice, sunny day spending a couple of hours here can be a welcome change – especially with these amazing views of the Son Tra Peninsula. Be prepared that both drinks and food are quite expensive here.