13 years ago I moved to London, where I was planning to stay for a year and work on my English. When I was leaving Poland to pastures new, I was full of doubts and fears: "was this a good idea?", "what if…?" — I was completely nervous about moving abroad. A part of me wanted to turn around and go back to the safety of my parents' home and never, ever go anywhere again.
Fast forward 10 years and I was on my way to another country again. This time it was Thailand. Before I boarded my flight I had gone through many sleepless nights. I was so anxious that I couldn't eat. I asked myself the same questions: "was this a good idea?", "what if…?" — The uncertainty was killing me.
As you can see I am fine and well. Nothing bad has happened to me, I conquered my fears and became even more resilient to change. Those last 13 years taught me some really valuable lessons. I realised that living an expat life is not a fairy tale and very often people struggle, but I also know that these kind of experiences make your life richer.
Today I am looking back at some of the things I was afraid of before moving abroad. I want to give you some tips to make the decision of leaving your country a little bit easier.
1. Money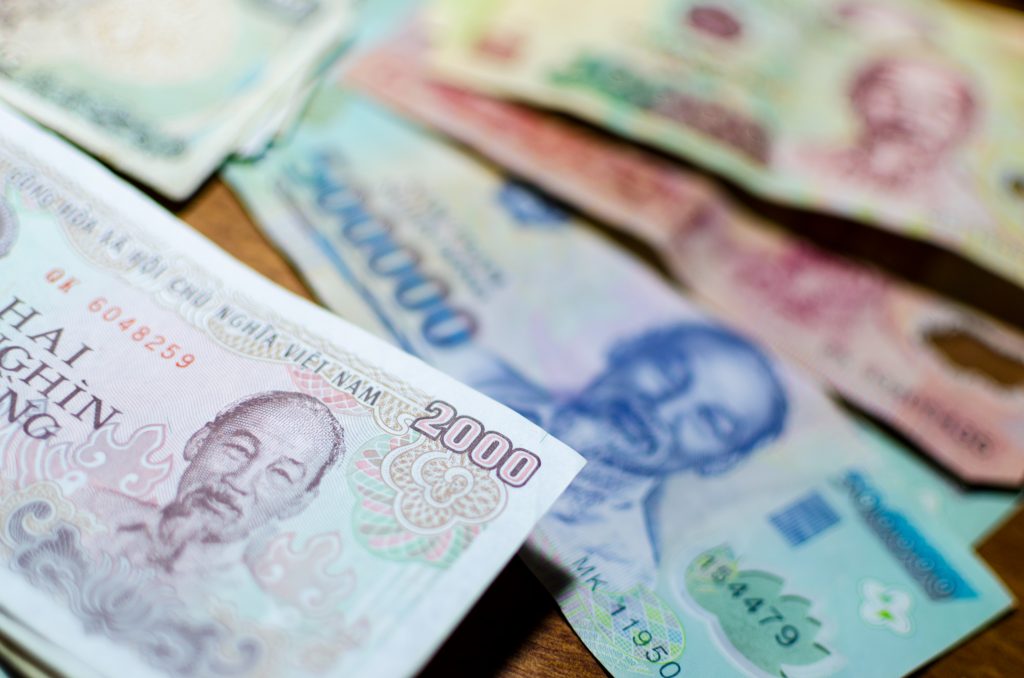 We all worry about money all the time. Even with a stable job, money is usually a person's main concern.
When moving abroad you might be scared that you will run out of money. Being broke in a foreign country is not fun – I know, I've been there.
I left Poland for England with only 300 GBP in my pocket. For a long time I didn't have money to pay for my rent. There were days when I ate only bread with jam and nothing else. I didn't even have money to buy water. But very quickly, thanks to my hard work, I managed to sustain a comfortable lifestyle.
I came fresh out of university and I was ready to make it big in the UK. I worked as a cleaner in the mornings and at McDonald's in the evenings. I was ambitious and a couple of years later I was a PA to a very influential man in the medical world.
Although it all worked out in my case, I wouldn't recommend anyone moving abroad without putting some money on the side before. I realise now that it was quite silly of me — I was pretty careless at the time, as many young people are.
Useful tips: Save money before you pack your things and move abroad! Calculate how much you would need to live there for two months without any income and add 20% on top of that. Make sure that you have enough to buy a return ticket, if you need to come back earlier.
Open an online account. I use Revolut for all my banking. I find it easy and safe, too. The big advantage of this is that I don't need to stay in one country to get my card or access my account. I can be anywhere and do it safely from there. Another big advantage is that I can have all kinds of currencies in my app and I don't have to pay for it. I can also exchange currencies, make transfers and withdraw money up to 250 Euros per month without charge. Open your Revolut account now in minutes.
2. Language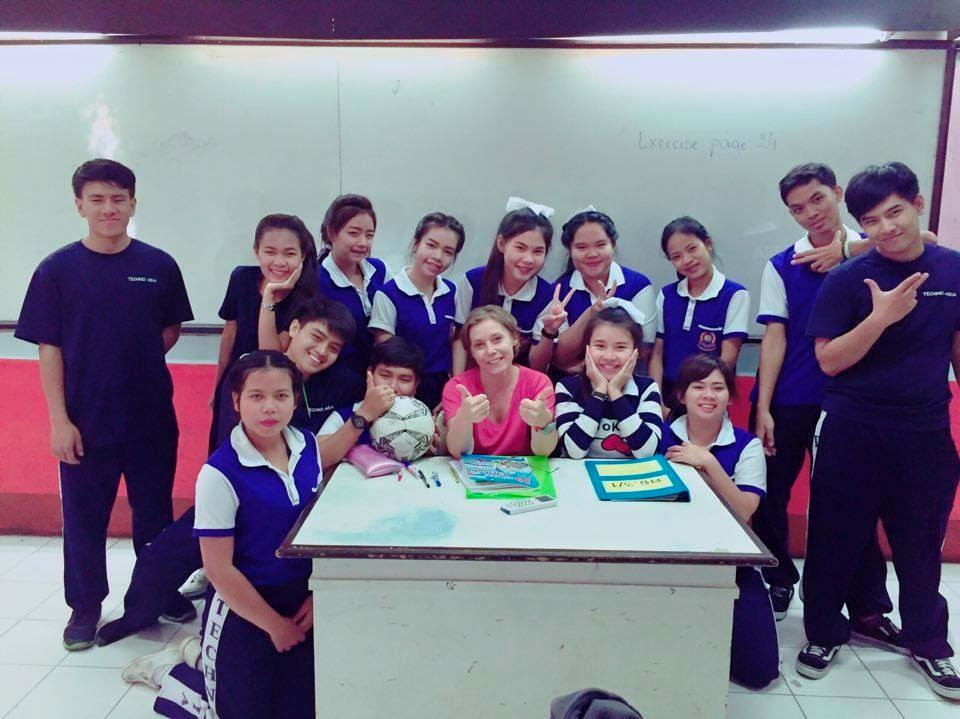 Living in a country, where English in not the first language can be quite a challenge. You soon find out that English despite being an international language is not spoken by everyone. At first, doing your shopping or opening a bank account might seem like daunting tasks.
At my school in Chiang Mai I was the only foreigner and just a few Thai teachers spoke English. There were times when I felt lonely, there were other times when I was frustrated beyond imagination. The language barrier caused quite a lot of misunderstandings and sometimes left me exhausted.
But there were also the good sides: I ended up learning a bit more Thai, which allowed me to get to know the culture. I could order a meal in a restaurant and ask others how they were and because of this I could break the ice when I made new Thai friends.
Learning another language is great. It opens your mind to other cultures and allows you to understand the world around you. After a while you will learn how to communicate with others using only your body language, which is also a fun and amusing way of talking with people.
Useful tips: Learn a few phrases in the language of your new home. Start from 'Good morning', 'Thank you' and 'Excuse me'. Make use of sites like Italki, where you can chat to native speakers, or have lessons with professional teachers. Buy a phrase book, or an application on your mobile phone that you can use as a dictionary. Once you move, make some friends among locals and ask them to teach you their language. Always listen what people say around you and catch all the common phrases.
3. Safety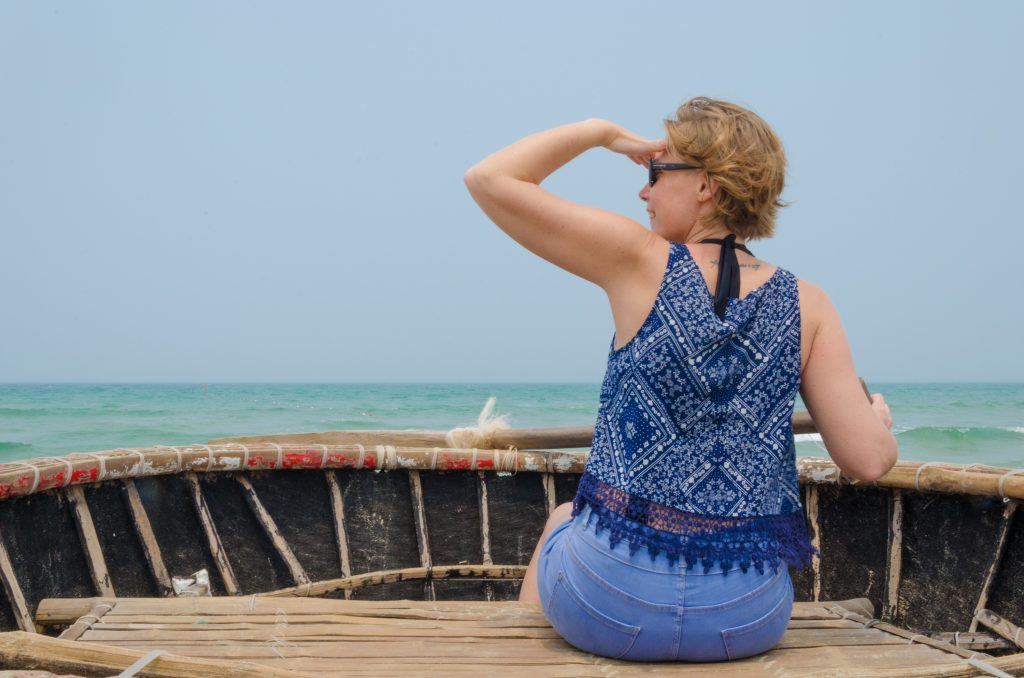 Nowadays we're scared of travelling and living in new places more than ever before. Lots of bad things have happened in the world recently and it's no surprise that people are reluctant to move abroad. But here's news for you: the world is not such a scary place!
I've travelled solo quite a bit, I moved to Thailand all by myself and I am fine. Accidents do happen, but being scared of things that might never occur during your stay in a foreign country is pointless. Bad things can also happen in your home town – that's something you have no influence on.
Useful tips: Before moving, do thorough research. Blogs are the most useful – don't follow and listen to all of the things your government says on their sites. Recently I've heard that the US government tells travellers in Thailand to keep a monthly supply of water and food, in case of political unrest. I've been through one of the political unrests in Thailand and I know that this advice is complete bollocks. Once you're in a foreign country, try to enjoy it as much as possible with a healthy dose of common sense — don't get drunk and wander around dark streets, keep an eye on your belongings in crowded places etc. Above all, remember that the world is not scary at all!
If you intend to work in the country you're going to and pay your taxes, buy travel insurance for the start. I normally use SafetyWing for short trips, or countries where I don't intend to live for a long time.
For longer stays I use expat medical insurance, even if I can use free medical care. Why? I just prefer to be seen and referred to a specialist quickly and without hustle. If you're looking for a good medical insurance for people living abroad, check out Cigna. They are a bit more expensive, but they really look after their customers.
4. Loneliness and longing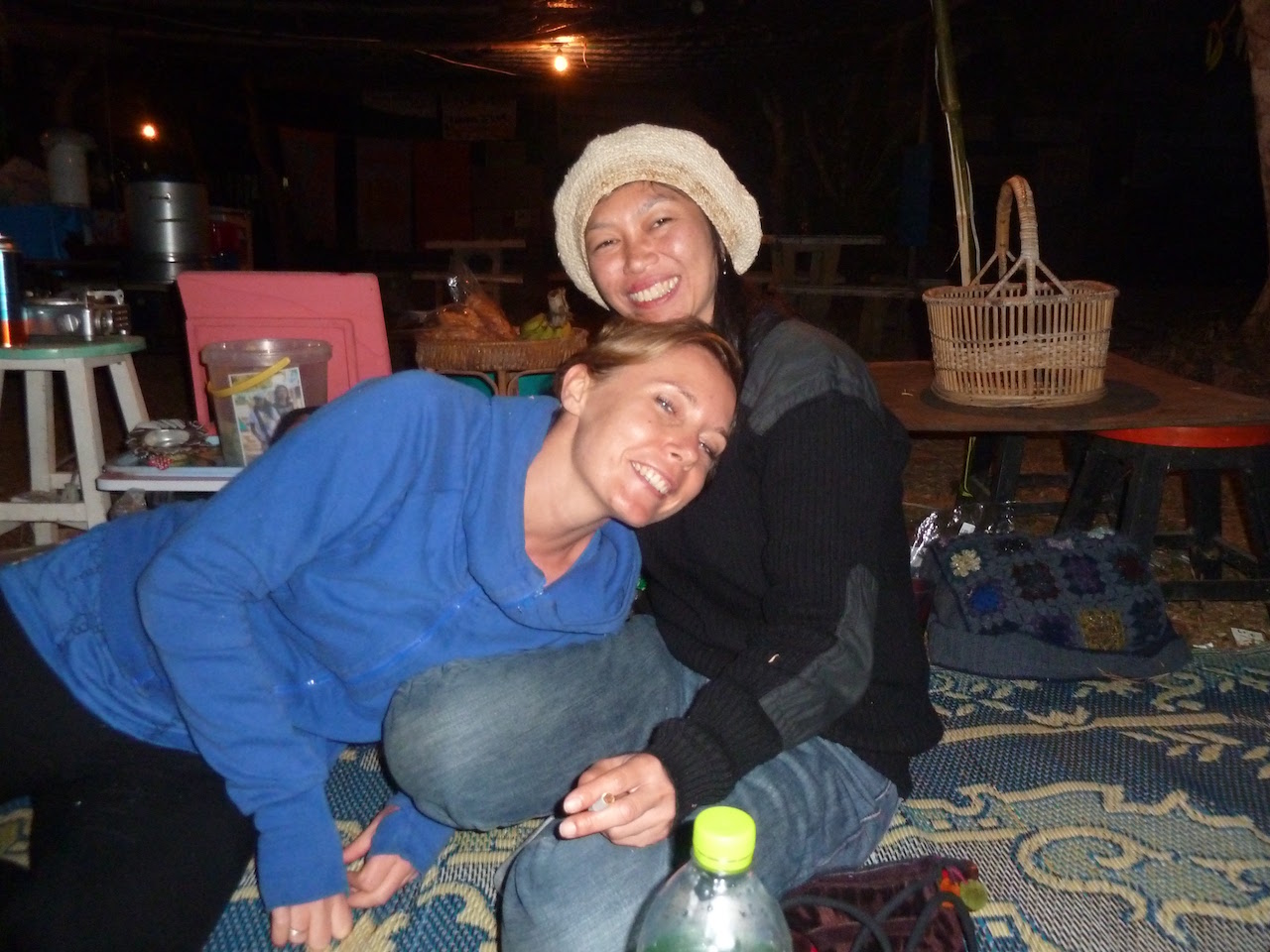 It is hard to leave your family and friends. If you choose a country that is miles away from your home you will most definitely miss occasions, such as Christmas, birthdays and anniversaries. You will miss home and you will miss your friends. That's just the way it is and I'm not going to lie about it.
I loved living in Thailand and most of the time I didn't miss anyone that much, but from time to time I felt an extreme longing for my parents and grandma. Every Christmas and Easter I missed, I felt terribly sad and promised myself that next year I would go home. That hasn't happened yet and I'm still planning to do it in the future.
Despite the fact that I miss home very often, I know that staying in my home town, or even in Poland is just simply not for me. I am much happier when I can pack my bag and go to a different place again. Travelling and moving from country to country allows me to gain more experience and also getting to know myself better.
Useful tips: Don't forget that nowadays there are many ways to communicate with your loved ones. There is Skype, emails and messaging apps, such as Whatsapp, Line and Facebook messenger. There are lots of promotions on flights as well, in case you want to go home for holidays. Remember to make friends – they will become your second family abroad. You need them to feel a little less lonely.
5. Failure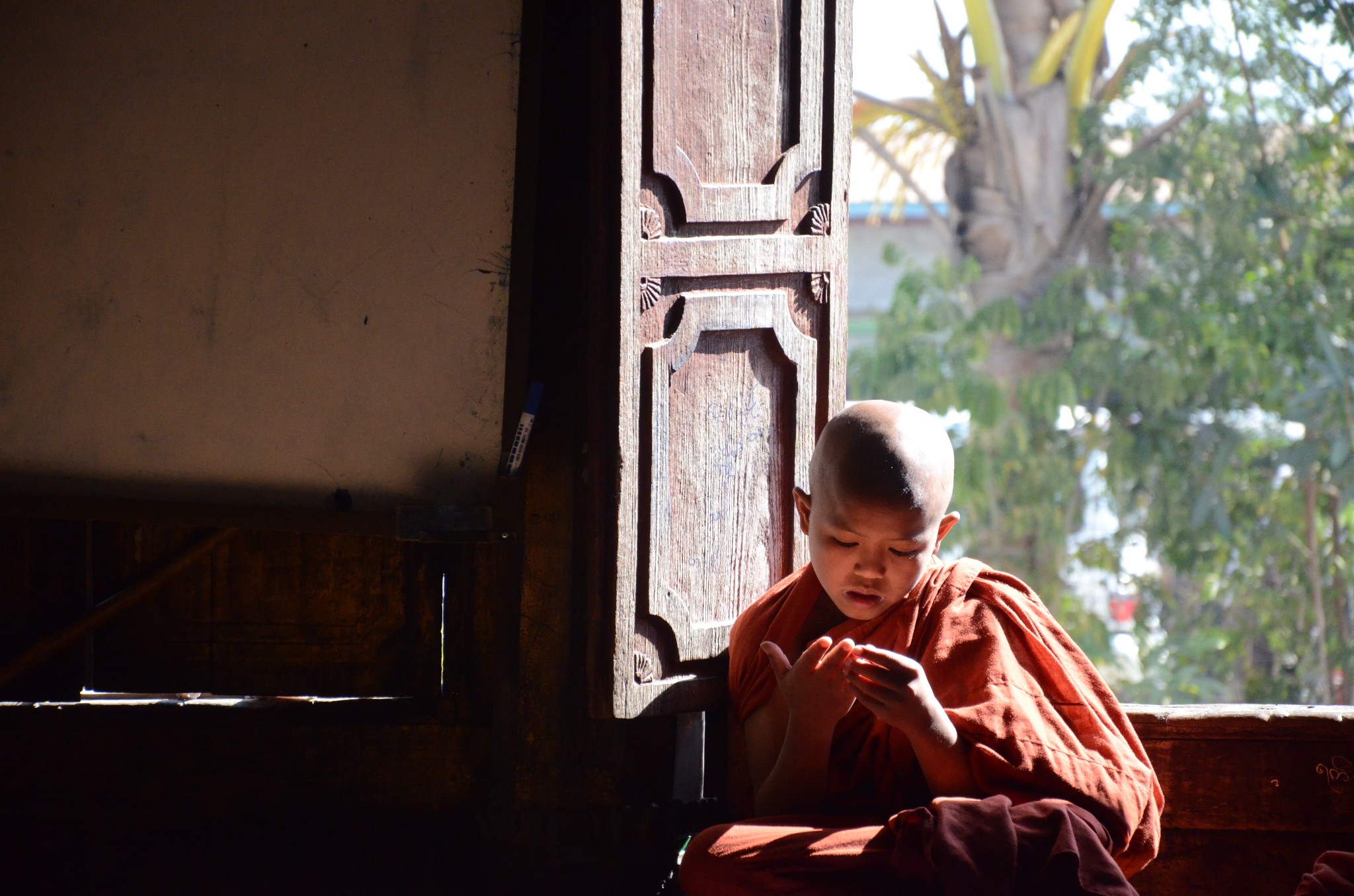 No matter what your reason is for moving abroad, you might be afraid that you will fail. Maybe you want to move to the US to make a career in show business, or you're going to Somalia to help building orphanages or schools, or you want to retire in the tropics – all of that carries a risk of failure.
No one wants to leave everything behind only to come back a year after with their tail between their legs and hear their relatives saying 'didn't I tell you so?'. No one wants to go through rough times and finally give up, thinking that they weren't strong enough to cope with loneliness, or lack of money.
At the beginning of my stay in London I wanted to go back to Poland many times. I was in a pretty tough situation at first and there were days when I was close to buying a ticket back home.
I know many people who chose to move abroad and after just a few months decided that it wasn't for them. Sometimes they didn't like the country, sometimes they couldn't stand the climate and sometimes they were unable to find work. However, that didn't discourage them from chasing their dreams and trying something new again.
Moving abroad is an experience and you need to treat it that way. No matter what happens to you there will be lessons to learn and some other opportunities will emerge.
Useful tips: Don't treat your decision too seriously. Try to enjoy your experience in a different country. Make as many friends as possible, learn a little bit of the local language, see some sites. Going back home is not a failure, it simply means that it wasn't the right country or time for your move.