My trip to Kerala was not that well organised. I chose more on a whim and based on cheap tickets. I briefly looked at the things you can do there and decided that I will choose my destinations once I get there. I had heard about Munnar and Thekkady before I left Thailand, but wasn't planning to go there. I was more interested in beaches, but once I got to Kochi and Kovalam and felt the 40 degrees heat and 90% humidity on my skin, I decided that maybe going to the mountains won't be such a bad idea. Despite my crazy home stay and some strange things that happened there (I will still need to publish that) Munnar, and then Thekkady were my favourite destinations. Here are 5 reasons why you should visit both when you go to Kerala.
1. It is cooler
Especially Munnar is much colder than the south parts of the state. Thekkady is a little bit warmer, but it still provides nice cool air. If you tired with high temperatures, both places are for you.
2. You can drink tea that's been picked and dried 24 hours ago
Munnar is full of tea plantations. The hills and mountains are covered with it. In Thekkady I went for a day trip to one of the factories and saw how the granulated tea is made. Every factory like that has a little shop, where you can buy fresh tea, which tastes absolutely amazing.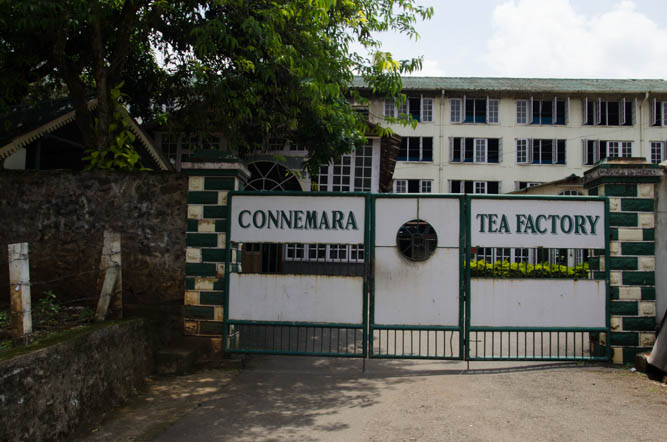 3. The views are incredible
Just look at the pictures. Do I need to say more?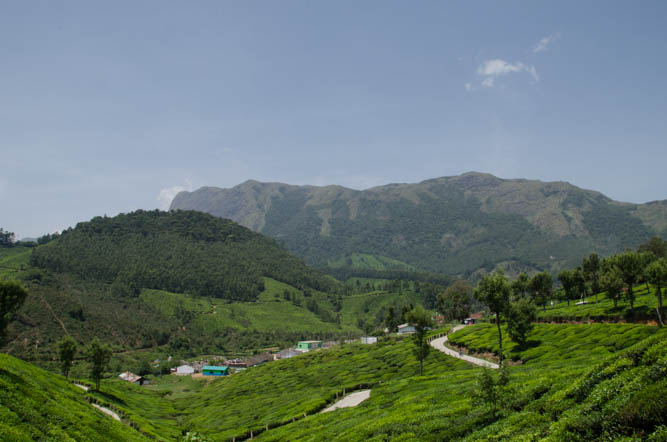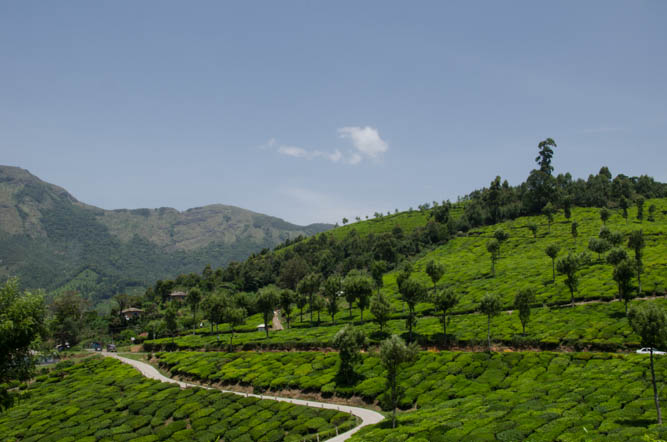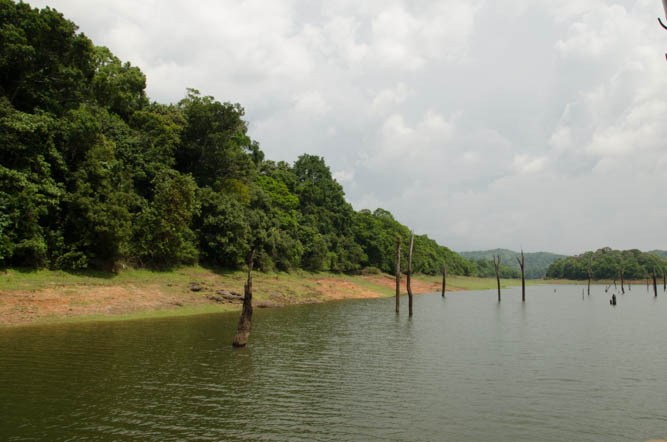 4. You might see wild elephants
Thekkady Lake is famous for its wildlife and wild elephants that live nearby. You can see them by going on a boat trip. However, not many people are lucky to witness these gentle giants walking along the shore. Before my trip I had read reviews of people, who waited half a day to get on the boat and all they saw were some birds and deer. I was truly lucky… Look what I saw!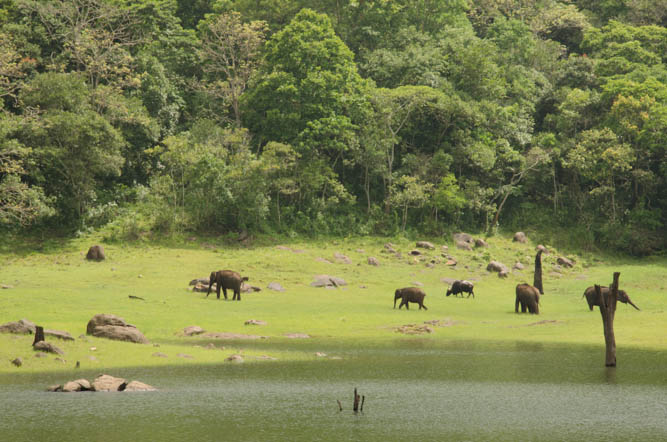 5. It is relaxing
The main town of Munnar is a bit on a busy side. It is not big, but the streets are jammed and its noisy, so it's better to stay outside, in one of the villages.
Thekkady is bigger, but has a nicer feel to it. There are a lot of small streets, away from the busy town centre and closer to the forest, where you won't hear any noise.
Both destinations are perfect for couples, families and those, who like nature and trekkings.