You've decided to visit Thailand – great. You will have an amazing time. I'm sure of it. Now, you are probably travelling from far away, so it would be good to decide how long to go for. In this post I will help you to make the right decision.
I went on a proper holiday to Thailand only once. What I mean by 'proper'? It was a two-week break from work. Just time off, which people normally take. After that I moved there, lived there for 3 years. Nowadays I tend to go for a month or longer. So, I'm not a typical tourist, but I know the country enough to know what the ultimate time is to spend in the Land of Smiles.
Read on to find out how long you should spend in Thailand to enjoy everything what country has to offer.
When to visit Thailand?
Thailand is good to visit at any time of they year, but the best period is November-March, when the temperatures are not as high. Just remember that it's the high season in Thailand and everything is a bit more expensive. If you want to save, go during the other months.
Read here to find out more when to visit the country. 
How much does it cost?
Thailand can be cheap or very expensive – it all depends how you like spending your time. I normally spend around 1,000-2,000 Euros travelling there for a month. I'm not sure if it's a lot or not, but we all set our own budgets.
Check out my blog post about the costs of travelling to Thailand and find out by yourself if you're going to be able to afford it.
What attractions are the best?
Here are the must see places.
Bangkok
The capital of Thailand is an amazing place, but not everyone will feel comfortable in this metropolis.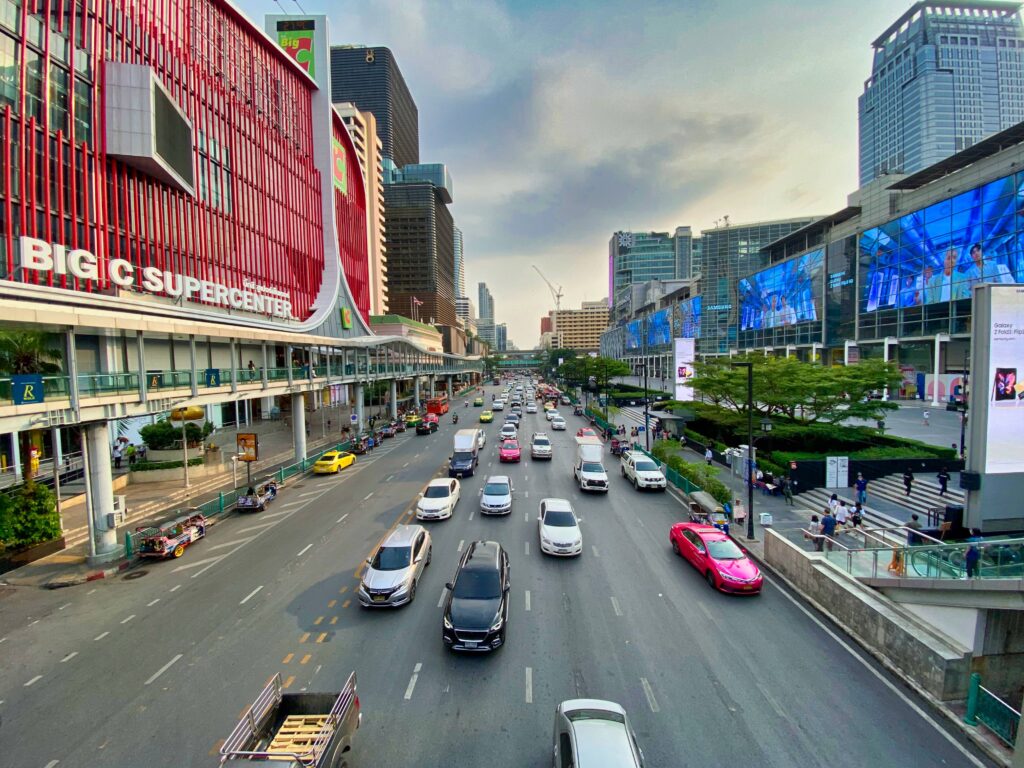 The minimum time you should spend there should be 2-3 days, during which you can visit the Grand Palace, the Reclining Buddha and the Wat Arun.
Chiang Mai
It's the second most important city in Thailand. Chiang Mai is located in the north, around 700 km from Bangkok.
I think it's a lovely city, where you can spend a lot of time. When you're in Chiang Mai, visit a couple of temples, the night or weekend market, drink delicious coffee and try the local food. It's also good to do shopping here as the prices are lower than in the other parts of the country.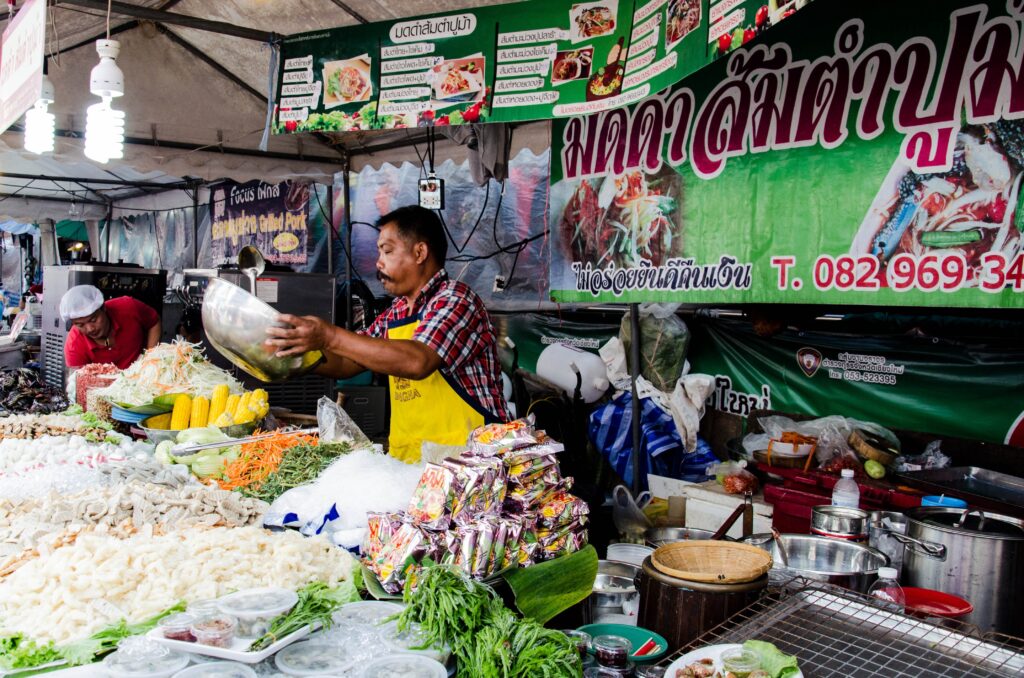 If you have more time, go outside of the city and spend a day or more in nature.
The islands
Choose any of the most beautiful islands in the world. There are so many of them in Thailand that you might feel overwhelmed. Check out my favourite places here.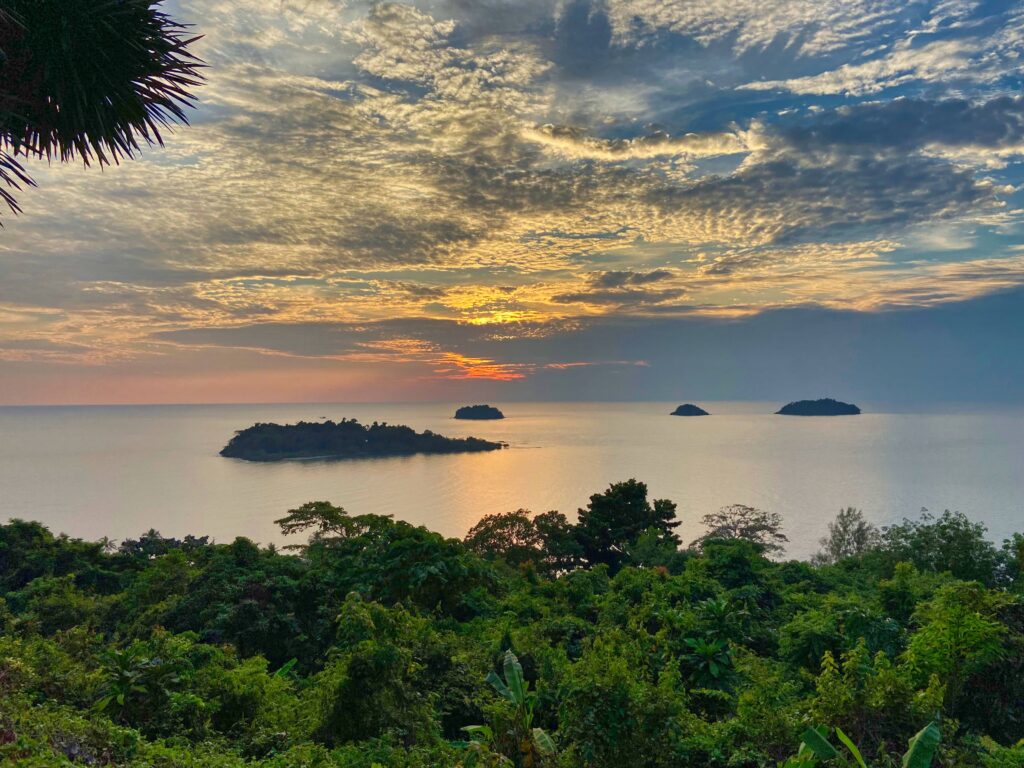 I recommend doing island hopping. Spend a couple of days on one of the islands and then go to a different one. They are all connected and you can travel from one to another without any problems.
If you have more time – check out these alternative destinations
Thailand is a huge country. Except the main places, you can also go to these areas, which are less touristy, but also interesting.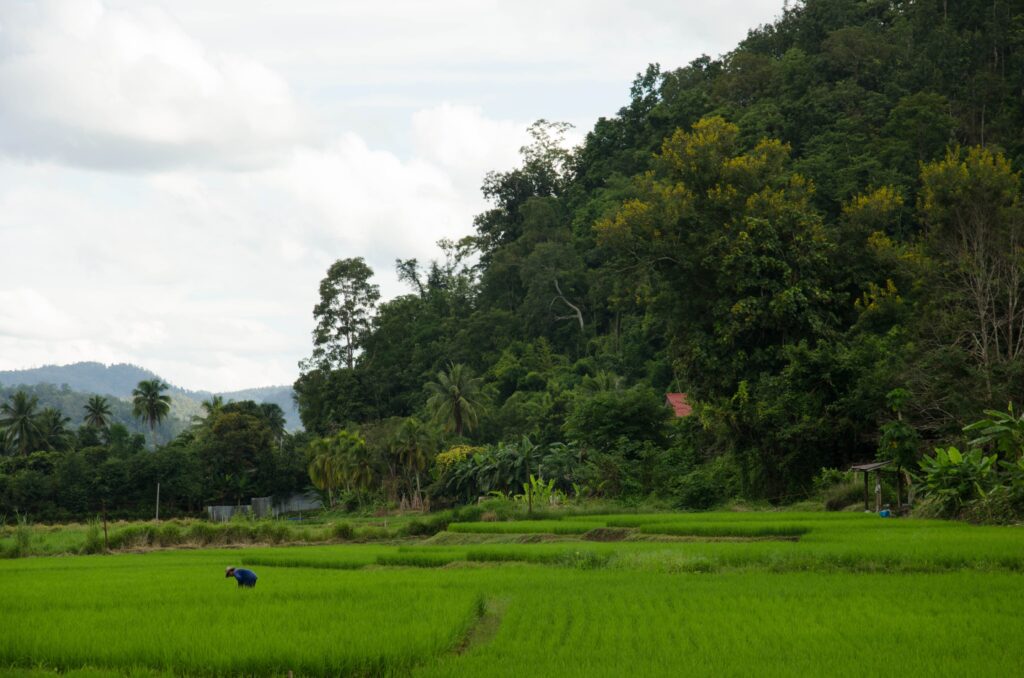 Mae Kampong
Mae Kampong is a mountain resort near Chiang Mai. It's mostly known among Thai tourists. It's a great place to visit if you are looking for some nature, culture and you want to find out more about Thailand in general.
Sukothai
Sukothai is the oldest city in Thailand. The biggest attraction there is a national park with ancient temple ruins. It's a beautiful, tranquil place filled with history.
Around Sukothai you will find lush forests and quiet places.
Nakhon Si Thammarat
This is another big city in Thailand and it might not be very attractive to those who have never been to Thailand. It doesn't have much to offer in terms of sightseeing. However, if you're interested to see something unusual, head to the puppet theatre. It's an amazing place with long history.
Khanom
Khanom is a small coastal town near Nakhon Si Thammarat. It's not touristy. There are no resorts. It's more adjusted to Thai taste, but it's a great town to visit if you want to experience local atmosphere and you're tired with crowded beaches.
Check out other alternative destinations in Thailand.
How long to stay in Thailand?
So, how long should your trip to Thailand be? Here are some suggestions.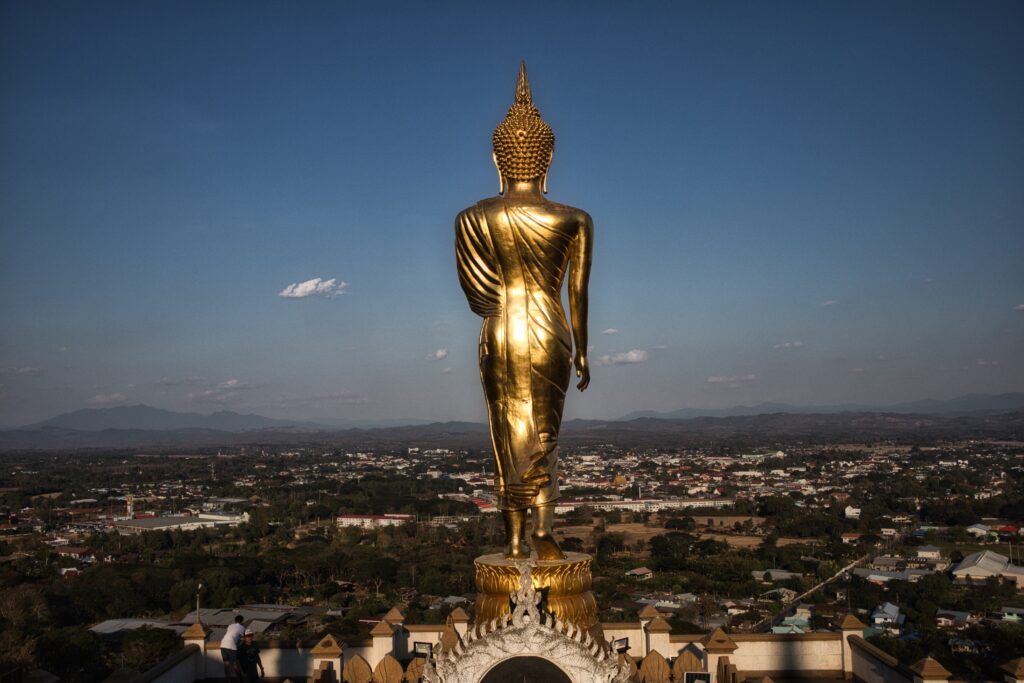 Go for minimum of 2 weeks
2 weeks is the minimum you should go for. During this time you will be able to see some amazing places and relax a bit, too.
Try this:
2-3 days in Bangkok
4-5 days in Chiang Mai
around 7 days island hopping
3 weeks
If you have more than 2 weeks, you are lucky. Here's what you can do.
3 days in Bangkok
6 days in Chiang Mai, including some trips to the north and around Chiang Mai
7 days island hopping
A month in Thailand
Wow! A month in Thailand is plenty. You can do so much!
Here's my suggestion.
3 days in Bangkok
3 days in Sukothai
7 days in Chiang Mai
3 days in Mae Kampong and the area
1 day in Nakhon Si Thammarat
3 days in Kanom
3 days in Krabi and Koh Klang
4 days in the other islands
I based these suggestions on my own preferences. For example, I don't like Bangkok and I avoid spending time there. I like the islands and relaxing on the beach, but it might not be your cup of tea. Adjust the schedule to your own liking. Don't forget to check out other blog posts that will help you to plan your trip accordingly.