Portugal is currently one of the most popular countries in Europe for freelancers and digital nomads. Many people decide to move to Porto because of its unique atmosphere. Atmospheric Ribeira, sweet Port and breathtaking views from the bridge of Ludwig I. And the city itself is an extremely colorful microcosm with unlimited possibilities.
I visited Porto for the first time two years ago as a newbie freelancer. After several years of living in Southeast Asia and traveling around the world, I wanted to find a place in Europe where I could survive the winter. I was a bit tired. I work for many companies and help them to develop their branding strategy. This requires me to be extremely focussed and organized. Traveling and working remotely from exotic places are great, but in the end, I missed having a permanent place to stay. So I went to Porto.
Some will probably be surprised, but Porto was not love at first sight. It took a while before I started to appreciate the city – long walks through narrow streets, hidden alleys, the melancholic ocean. Every time I left the house it brought something new.
When we decide to move to a foreign country, we have a lot of ideas about new life. Sometimes, however, it turns out that there are difficulties on our way that we could have not foreseen before. One of such challenges is to find new friends. Freelancers have an additional difficult task. Remote work often deprives us of ways to make contacts. However, if we know how to break the first ice, it may turn out that we will be able to get out of this stalemate quickly.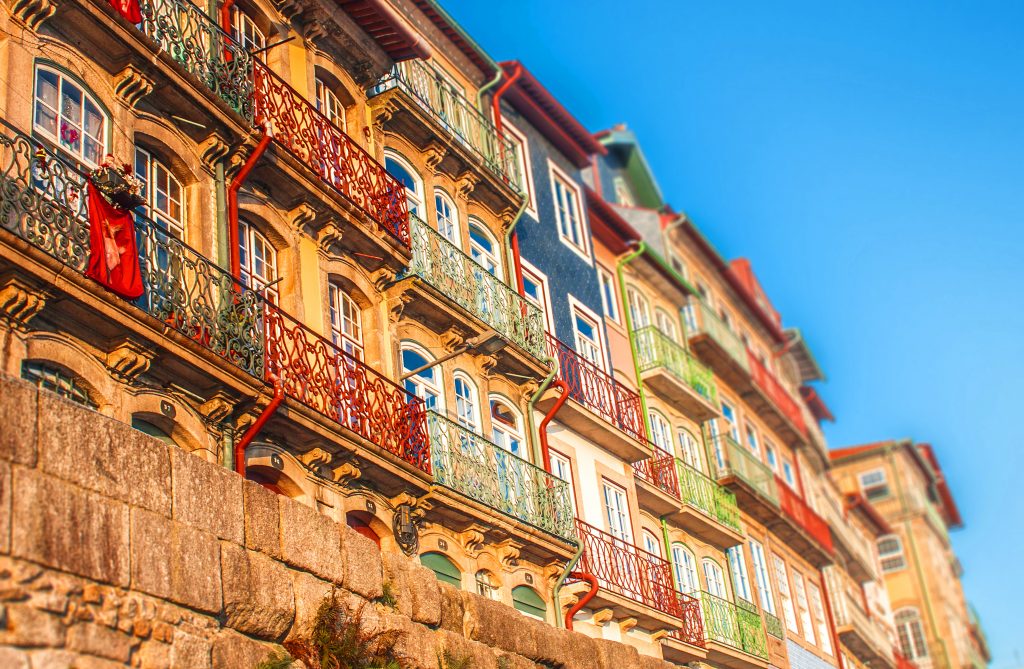 Loneliness in Porto! There's a way to cope with it!
Just after a few weeks, I started to discover the positive side of the cold Portuguese north, but it was still difficult to establish relationships with people and find company. Working from home, without contact with other people, did not make things any easier. I lacked the imagination of how to change this situation. I know that many freelancers have a similar problem. Therefore, below I share with you a few ways, where to look for new friendships and what opportunities does the magical Porto offer to those that choose to move here.
Couchsurfing
I have never had bad experiences with Couchsurfing and I really think it's an amazing concept. The CS community is very active in Porto. Finding free accommodation at couchsurfers may be difficult due to a fairly large number of inquiries (especially during the summer). However, almost every two days, there are events organised by the CS community. These hangouts are very useful, especially when you spontaneously want to have a beer. The downside of Couchsurfing is the fact that the vast majority of people using this application are passing through Oporto and it is difficult to establish lasting friendships.
Language school
If you think about moving to Porto, you can sign up for one of the language schools. Not only that you will learn the basics of the language, you can meet people who, like you, are looking for new acquaintances. The prices are very diverse. If you do not want to spend a lot, you can sign up for a free, one-year government course. Some schools also offer scholarships for people who can not afford paid lessons.
Hiking Lovers Meetup
This is great for those who like an active lifestyle and excursions outside the city. The group is becoming more and more popular. It attracts expats from around the world who have moved to Porto and want to stay longer in it. It is also a good opportunity to visit places where public transport does not reach and see the northern part of the country.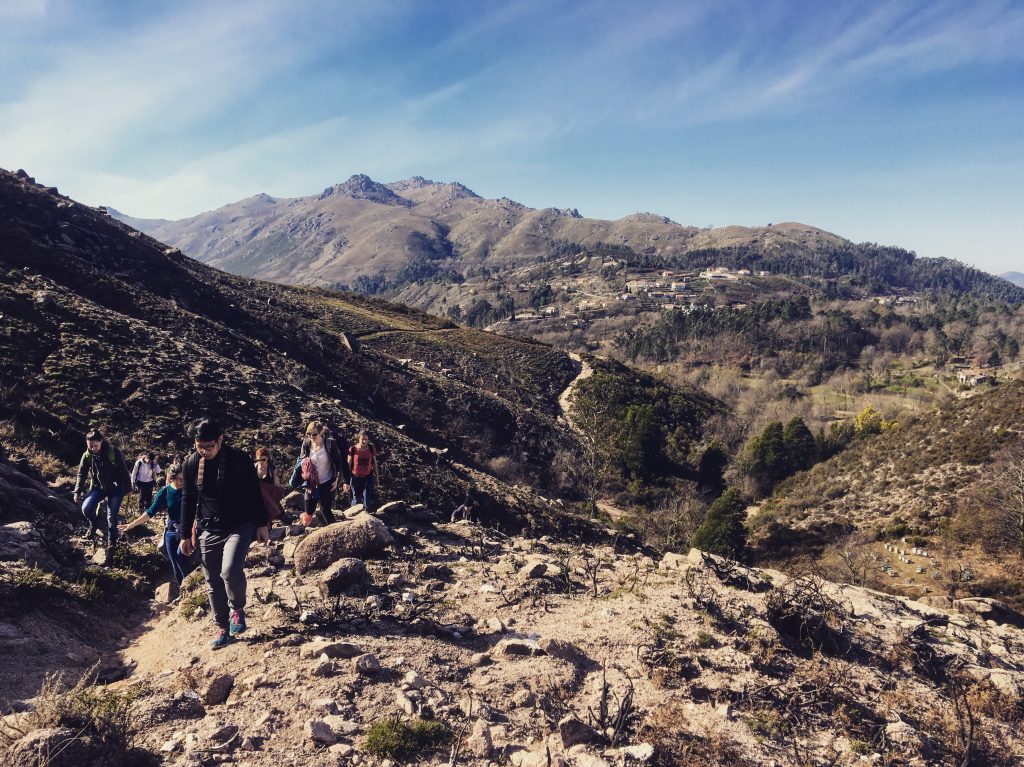 Coworkings
Porto is full of coworking places, where everyone can find something for themselves. Shared offices are ideal for those who have chosen to work remotely and are looking for a friendly space to run their business. In addition to typical business functions, coworking spaces in Porto organize various types of meetings and workshops, which can be very useful in the case when we are looking for new acquaintances. Porto i / o is a coworking place leading in the number of events targeted at freelancers and expats. Almost every week, apart from workshops and presentations, it organizes events that help in networking.
Porto International and Porto My Friends Room
They are the organizers of some of the most popular meetups for expats. If you want to meet people who, like you, moved to Porto, or if you only travel, but you would like to know what it's like to live in the pearl of the north, these meetings are for you.
Language exchanges
They are very popular in Portugal. Groups are open to all interested parties. Meetings are held most often in one of the bars and rely on mutual, free help in learning the language. It may be a surprise that a lot of young Portuguese people want to learn Polish, so your help can be all the more useful.
Visit a local coffee shop
The culture of drinking coffee is very developed in Portugal and on every corner you can find cafes where people spend their days sitting and exchanging rumors. I especially recommend visiting the traditional ones, with metal tables and mountains of sweets behind a glass display. Waiters often like to chat with their clients, and if you manage to strike up a conversation with some of the locals there, you can be sure that they will always be able to give you good advice on what to do and see in Porto (of course in Portuguese;))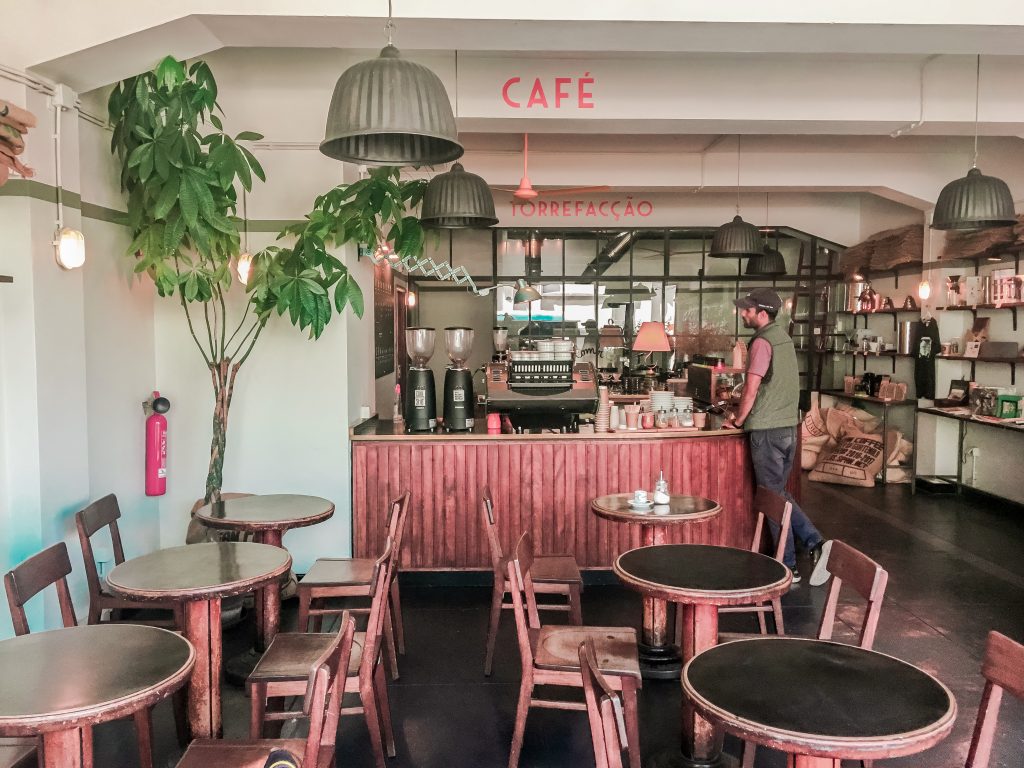 Join Facebook groups
First of all, they will help you to find the most interesting things in the city. Porto is a lively place where something interesting is happening every day. Facebook groups should be the first place on the web that you will visit before moving to Porto. You can also post there that you are looking for a company to go out for coffee, play sports or go for a walk. In such situations, there is usually no shortage of people willing to join the initiative.
Sign up to dance classes
At these popular meetings in Porto, you can not only learn to dance Lindy Hop or Jazz, but also get to know positively crazy people. I never took part in them myself, but many of my friends got to know each other in this way.
People who work remotely often struggle with a sense of loneliness. Relocation to a new place can make these feelings worse. For many, getting to know new people can be associated with a big problem and stress. It is worth remembering that Porto is a friendly international city that has many attractions to offer. Moving to Porto can be difficult. It is enough, however, to dare to take the first step, and the sea (or rather the ocean;)) will open before you.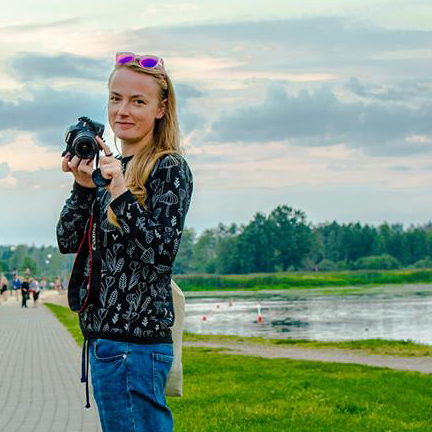 Magdalena Horanin – Passionate about travels and good coffee. A freelance brand designer, lived in several countries in Europe and Asia including Thailand and Laos. In love with Porto where she found her second home. On her blog, she writes about brand strategy, freelancing and remote work.
Check out her site: horanin.com