Nan is a beautiful town in the north of Thailand – it's a great place to visit for people who love this country and want to get to know it better. Thanks to the rich history and its location, it's a wonderful destination for expats and tourists alike.
Are you going to Nan? Check out what to do in the city and how to spend your time there.
I finally managed to go to Nan! I was so happy to spend a few days there, which were very intense. I hope to go back for more culture, history and breathtaking views.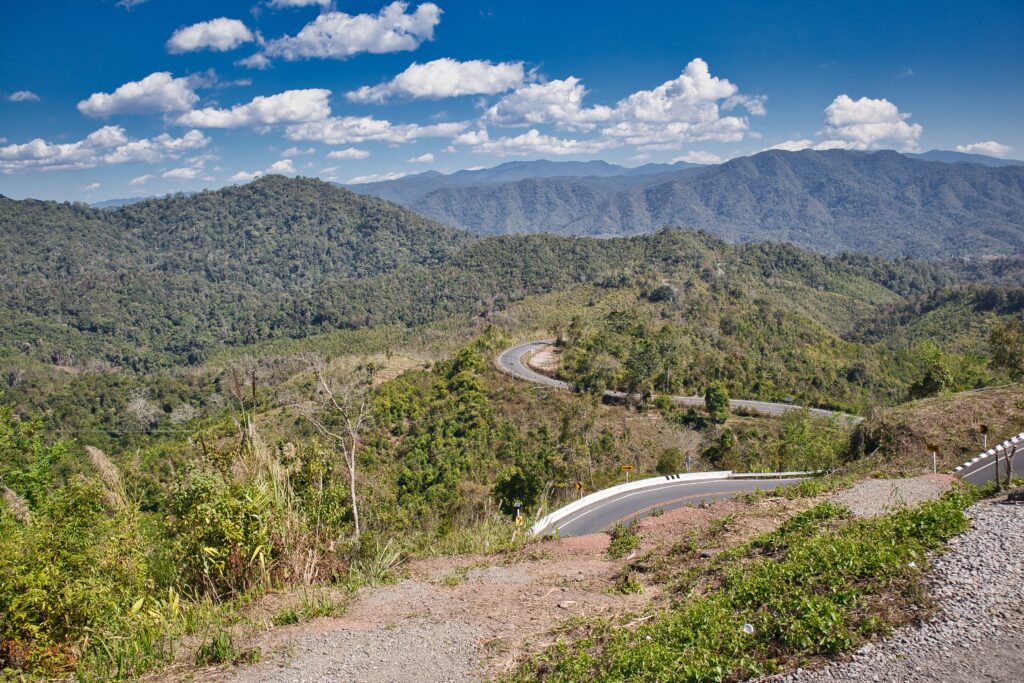 I really recommend to visit Nan, especially to people, who have been to Thailand and have visited most touristy places. If you want to see something different, Nan is the place to go.
In this post I will tell you about major attractions in Nan and you'll find out what to do and what to see in the town and around it.
Nan-Basic information
A few words about the location and history of Nan.
Location
Nan is located around 700 km from Bangkok and 400 km from Chiang Mai. It's the main town of the Nan province, which took its name from the settlement.
The town lays by the river Nan and nearby there are also the mountains with small villages.
History
The history of Nan is very interesting.
Until the 14th century it was a separate kingdom, which functioned at the side and was not bothered by anyone. No one paid it much attention. There is some evidence that these areas were inhabited by some primitive tribes and only in the 14th century, when the kingdom of Luang Prabang was created, those people organised themselves and established their own kingdom.
It was then taken over by the Lanna Kingdom and was a part of it for 100 years. It is said that Nan was the cradle of the Thai nationalism.
In the 16th century Nan became a part of neighbouring Burma and until 1786 it was totally deserted. That year the local monarchy gained power.
An interesting fact is that until 1931 Nan was a semi-authonomic kingdom and only then joined Thailand fully and accepted the reign of the Thai king.
Because of its unique history, Nan has a rich culture, dialect, cuisine and its temples are different from those you see in other cities and parts of Thailand.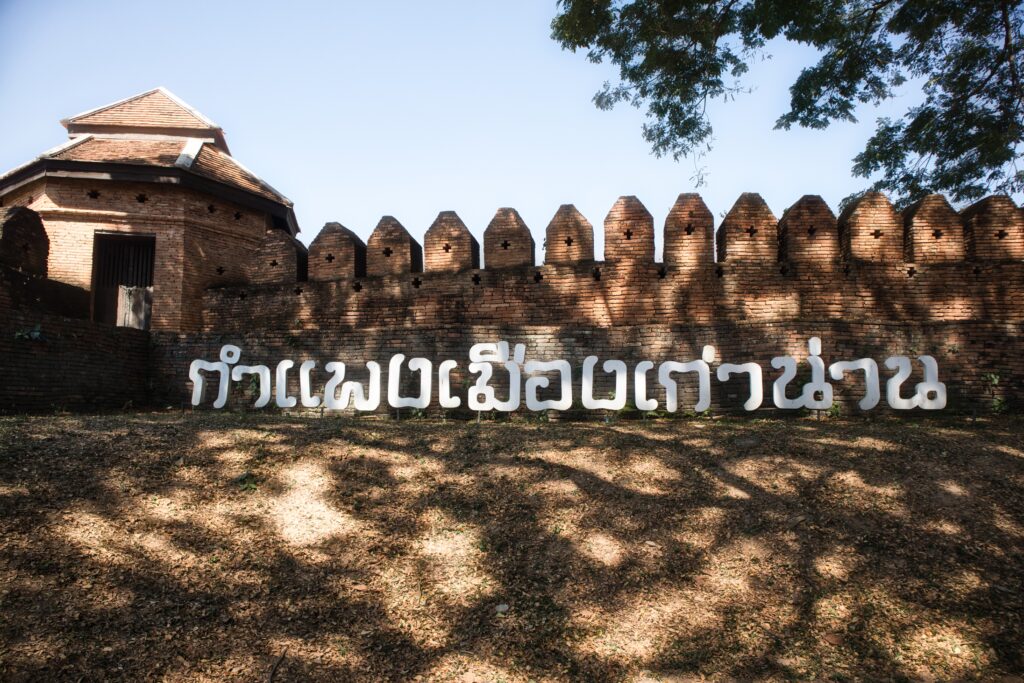 Climate
Nan is not as cool as Chiang Mai in the winter. The coolest month is January, but even then temperatures can reach about 35 degrees.
The hottest month is June.
The nearby mountains are a very good place to hide from the heat.
What to do and see in Nan?
Nan is a small town and there are not that many attractions. But, you can spend some nice few days here, discovering local culture.
Visit Wat Phumin and see the symbol of the city
Wat Phumin is a temple from the 16th century, it's one of the oldest in the world. Inside you'll find ancient frescoes, showing scenes of life of the local people.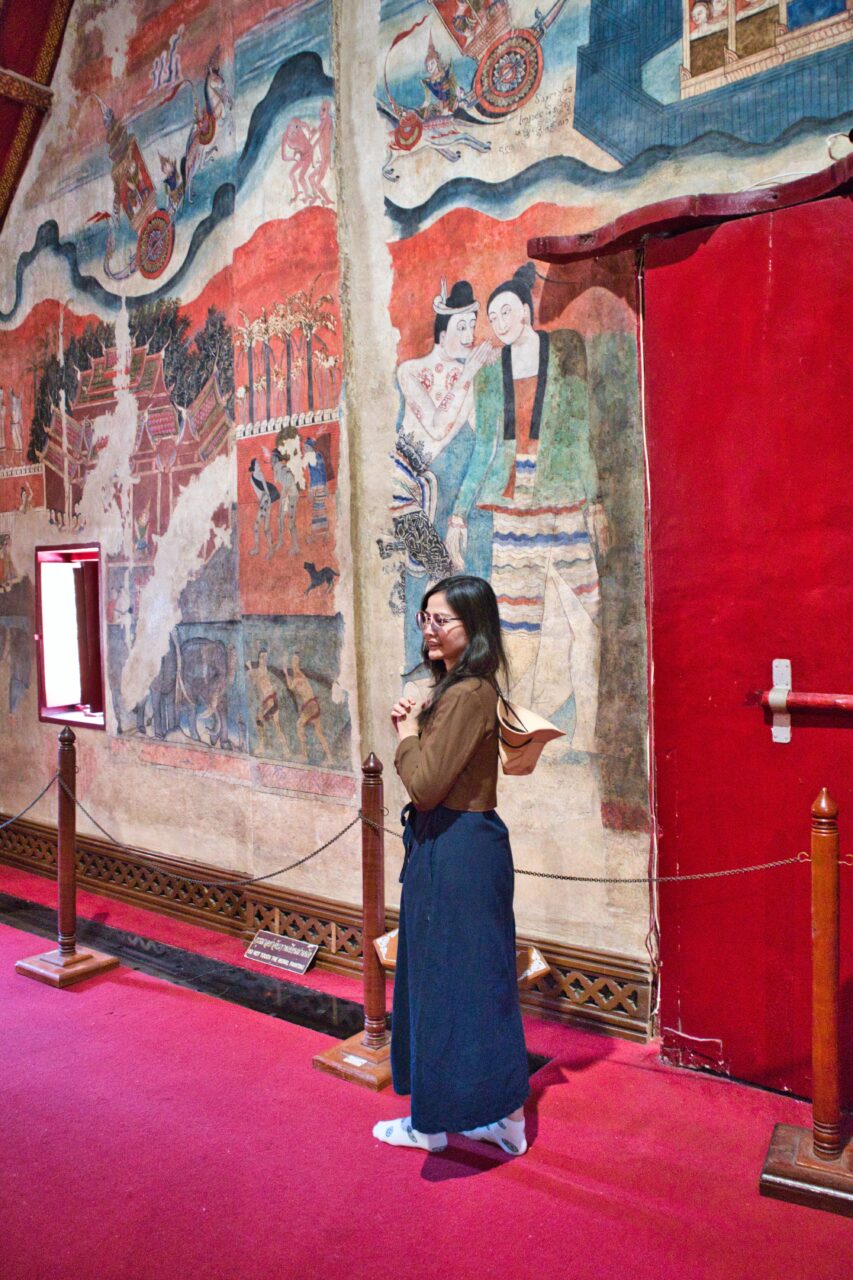 On one of the walls you'll see a picture of a man whispering to a woman. Apparently, he's confessing his undying love for her.
This is the symbol of the city and you'll see this picture in a lot of places in Nan.
The legend says that if your beloved does the same and confesses their love for you in front of the picture, the feeling will last forever.
Map
Opening hours: from 6am to 6pm
Check out other temples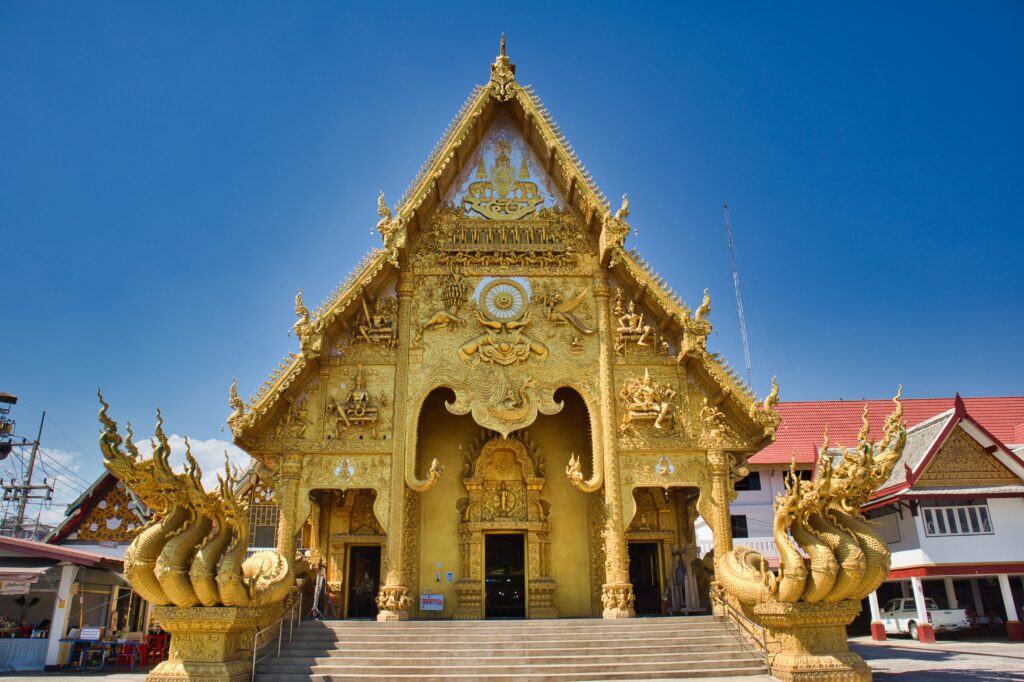 There are a lot of temples in Nan. Around Wat Phumin itself there are a few and each one is special and unique. It's worth visiting Wat Noy, the smallest temple in Thailand.
The other temples worth seeing are: Wat Sri Panton and Wat Ming Muang.
Witness the old way of life in Noble House
Nan Noble House is a beautiful teak house, which belongs to the local noble family. Once it was habited by them. Today most of it is a museum, which shows how people used to live.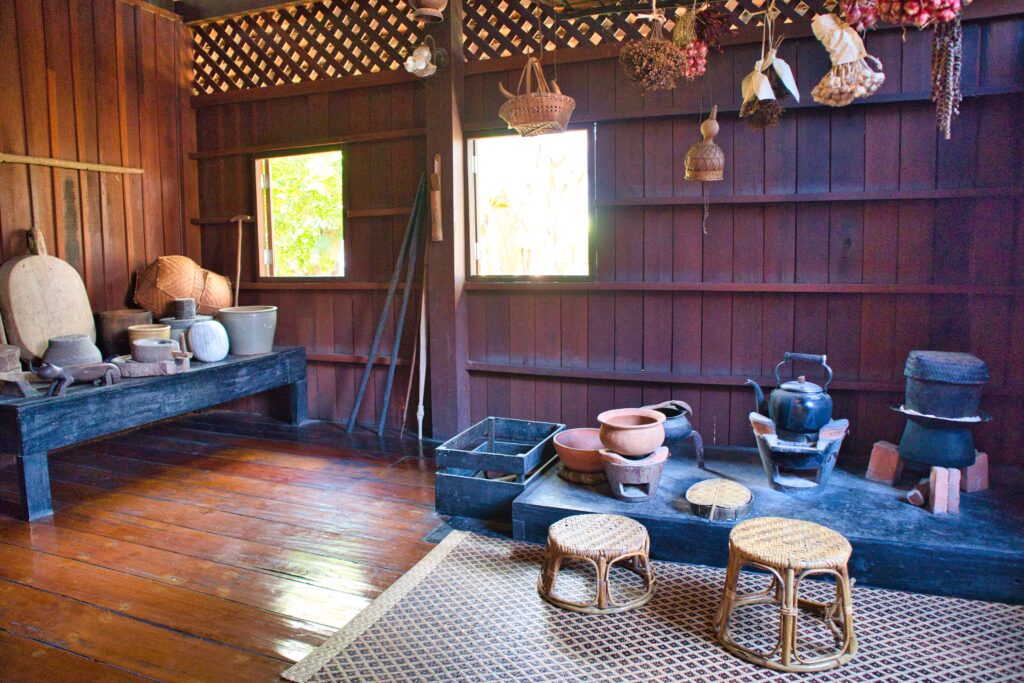 On the ground floor there is an open space, where an older lady shows local fabrics. Nowadays they are hand-made and the patterns are characteristic to the region. In Noble House you can buy materials, blouses, trousers and skirts, which are produced by the family. Prices are very reasonable.
Map
Opening hours: 10 to 5pm
Entrance: 200 Baht per person
Watch a sunset at Wat Khao Noi
I'm sure you have seen a picture of the golden Budda statue in Nan. It stands on the top of a hill and looks down on the city.
This place is perfect for a sunset.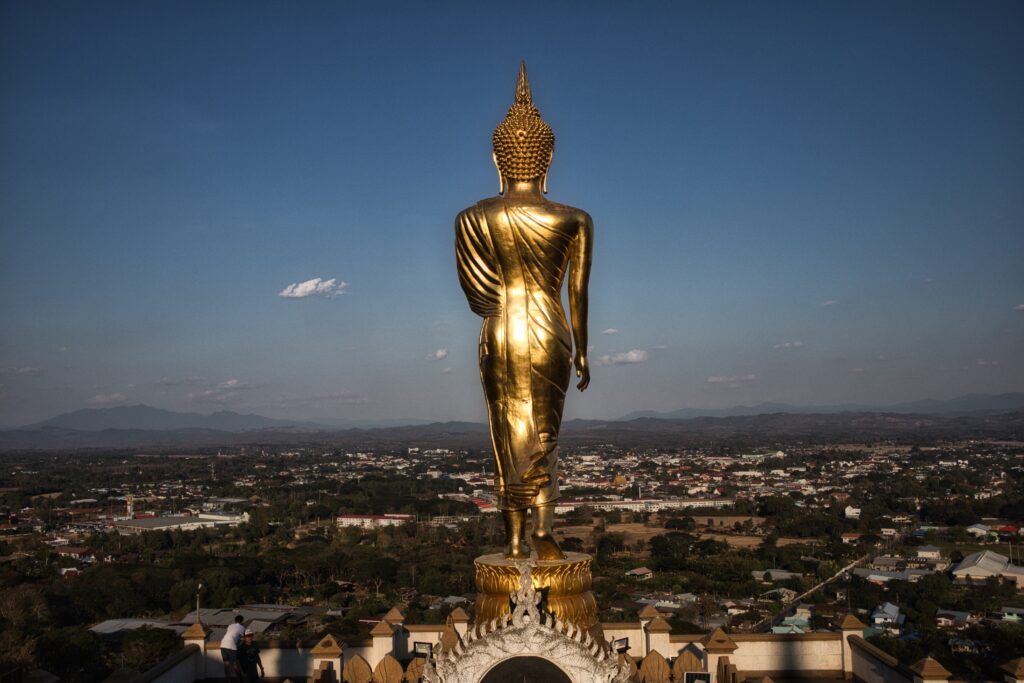 You can get to Wat Khao Noi by a taxi, a car or a scooter. You can stop by the stairs and walk up. Another option is to drive around the hill and stop on the other side. Then, you don't need to climb.
Map
Opening hours: from 6am until sundown.
Entrance: free
Do some shopping at the night market
As in many other Thai towns, you will find a very nice night market in Nan as well. It's quite big and you can buy here a lot of nice, handmade products. If you're hungry, it's a great place to go. There are lots of stalls with snacks.
Taste salt in Bo Kluea
Bo Kluea is a small village, where salt is produced using an old method.
In the centre of it there are huts, which sell salt products. If you look inside, you will see baskets hanging above steaming holes in the ground. This is how salt is excavated.
You can ask sellers if you can take a picture. They will surely agree, but remember to buy something from them later.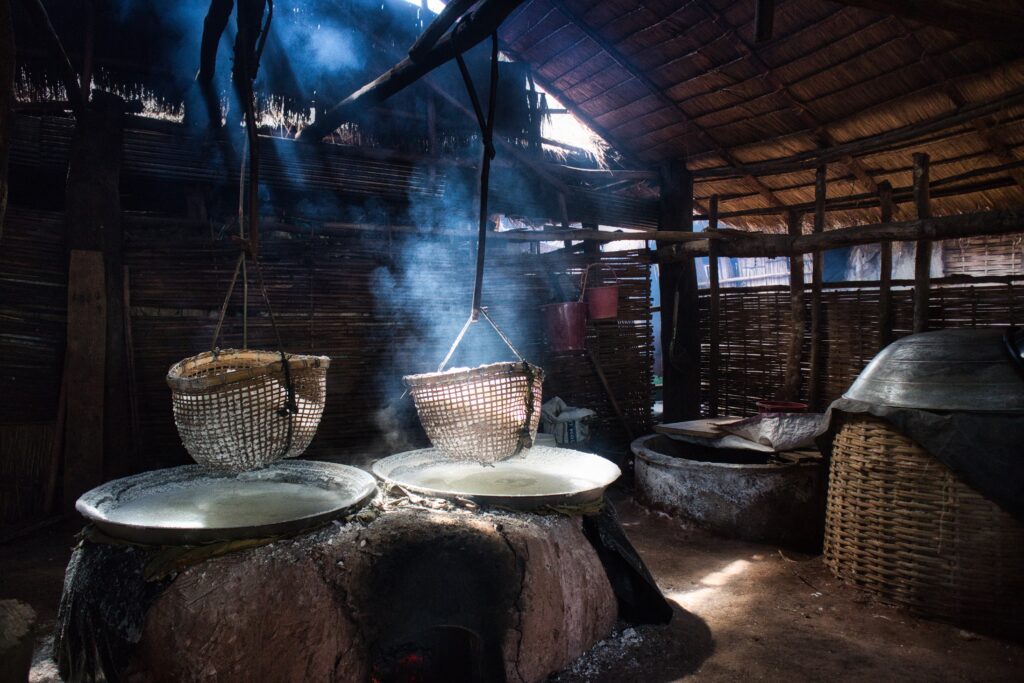 You can get to Bo Kluea by a car or a scooter. It's a good idea to hire a guide, who will take you there. TakeMeTour is a Thai company, which connects tour guides with tourists. Thanks to them you can experience local culture and see places that are not well known. Check out their offer and remember that you can adjust the trips to your needs.
Map
Opening hours: from 8am.
Entrance: free
Take a trip outside of the city
If you like road trips, then you should drive out of Nan, not only to Bo Kluea.
The road number 1081 is a must, and don't miss the famous turn number 3, which is the main attraction here. After you visit the salt village, continue towards Pui and then to Nan.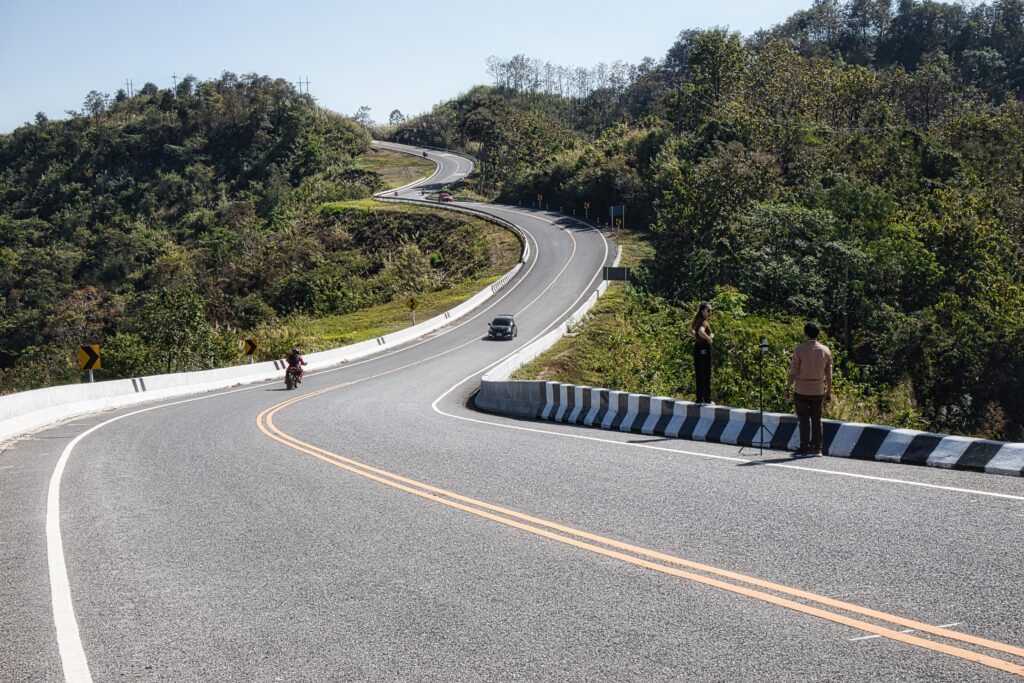 It's good to stop in one of the villages as a day in the mountains is very tiring. On the way there are a lot of hotels, hostels and villages, where you can spend the night. I really recommend 2-3 day trip.
Practical information
What else is worth knowing?
How to get to Nan?
You can get to Nan from Bangkok by a plane. You can also take a bus from Chiang Mai, which takes 7 hours.
Check the prices on 12GoAsia.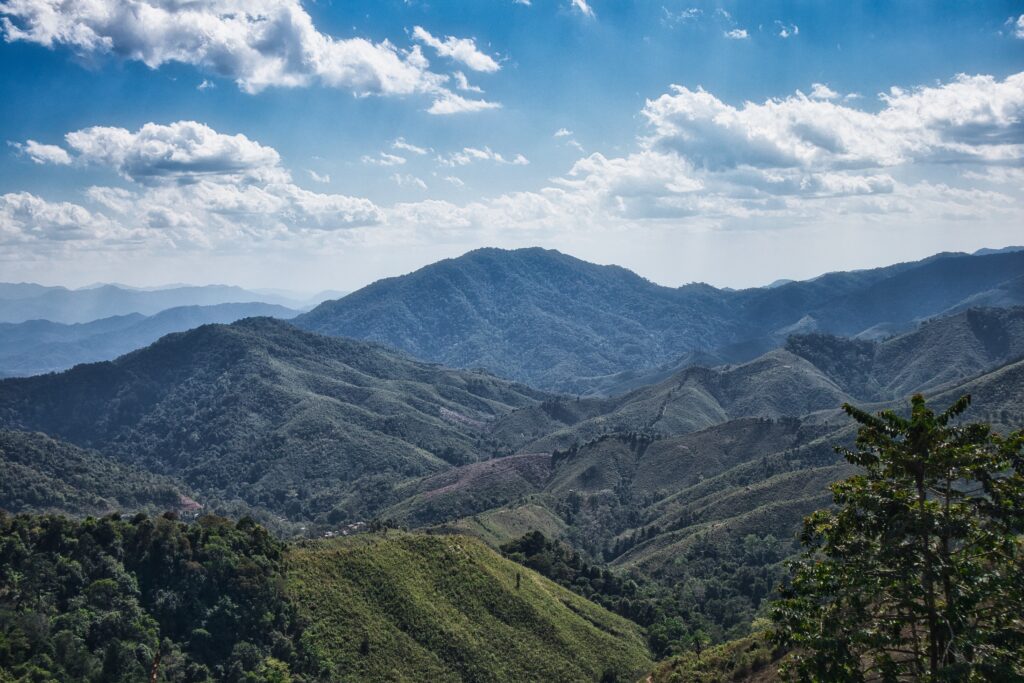 Nan-Where to stay?
I stayed at Nan Rim Nam Resort, which I really recommend. The guesthouse is in the suburbs, on the river. The rooms are very big and clean, and the owners are lovely. A special mention goes to breakfasts. Their Thai breakfast soup is the most delicious I've ever had.
Where to eat?
I found a few recommendations for eating in Nan, but I can't really share them here as these places weren't that great.
The only one I liked was Old Grandfather Somchao Cowboy – a bar near my resort. They serve local, good food. The speciality is a spice made out of galangal, which gives dishes special flavour. Order it separately and then add it to a local dish, such as sai ua – Thai sausage.
Transport in Nan
There are no buses in Nan. You can catch a taxi using Grab application. There are also no scooter rental places. We asked our guesthouse owners and they helped us to find a scooter. We paid 200 Baht per day.
Did I encourage you to visit Nan. I hope so. Let me know in the comments if you would like to go to Nan and why.