I think everyone has heard about Porto. It is very popular due to its amazing vibe and architecture, but also because of the Erasmus programme, which attracts student from all over the world. There are plenty of things to see and do here, but if you're in a hurry and want to spend only one day in Porto, then I have some great suggestions for you.
Porto is located 4 hours by train from Lisbon. Tickets are quite cheap and I think that it's worth doing a short trip there. I didn't expect much from Porto. I know that it's best not to have any expectations and not to look at some amazing travel photos from that destination. I didn't do any of that at all and the visit to this historical city was a very pleasant surprise.
I am lucky because my sister lives in Porto and I have had a several occasions to spend a weekend there. I have seen all the tourists spots and those that are less popular. Out of all attractions, I chose a few that would suit those that don't have much time and want to spend only one day in Porto. Here are a couple of my choices.
Where is Porto?
Porto (also known in English as Oporto) is located at the Douro River in the northern part of Portugal. It's about 3 hours drive from Lisbon.
Its area extends over to the Atlantic Ocean. Its location makes the city quite windy and chilly during the winter months.
When to come to Porto?
The best time to come to Porto is April – May and then October. During the Summer months, the city is overcrowded and really busy with tourists. You can still find some quiet spots here, but if you want to spend only one day in Porto, you will visit the most popular spots. If you happen to visit the city during the high season, be ready for crowds.
Winter is quite cold and rainy in Porto. On a sunny day sightseeing is pleasant, but bare in mind that the houses here don't have heating and quite often it's colder inside than outside.
What is the best way to see Porto?
The best way to see Porto is on your own two feet. Walking is highly advisable. It's such a beautiful city that it would be a shame to hire a taxi or rent a car. I normally like to get lost in the streets and just see whatever I can. It's important not to rush as it spoils the whole experience.
If you would like someone to help you with seeing the best bits, or you want to see the nontouristy parts, then hire a local guide. I really recommend Withlocals, which is an amazing company that connects tourists and independent guides. They create amazing tours that you can adjust to your needs. By hiring a guide like this you help the locals, you support the local economy and you are creating something truly remarkable. I did a tour around Lisbon with them and can't recommend them enough.
What to do in Porto in one day?
If you are visiting Porto only for a short amount of time, you will want to experience the best of it. Below you will find my favourite activities and sights.
Walk around the narrow streets of Porto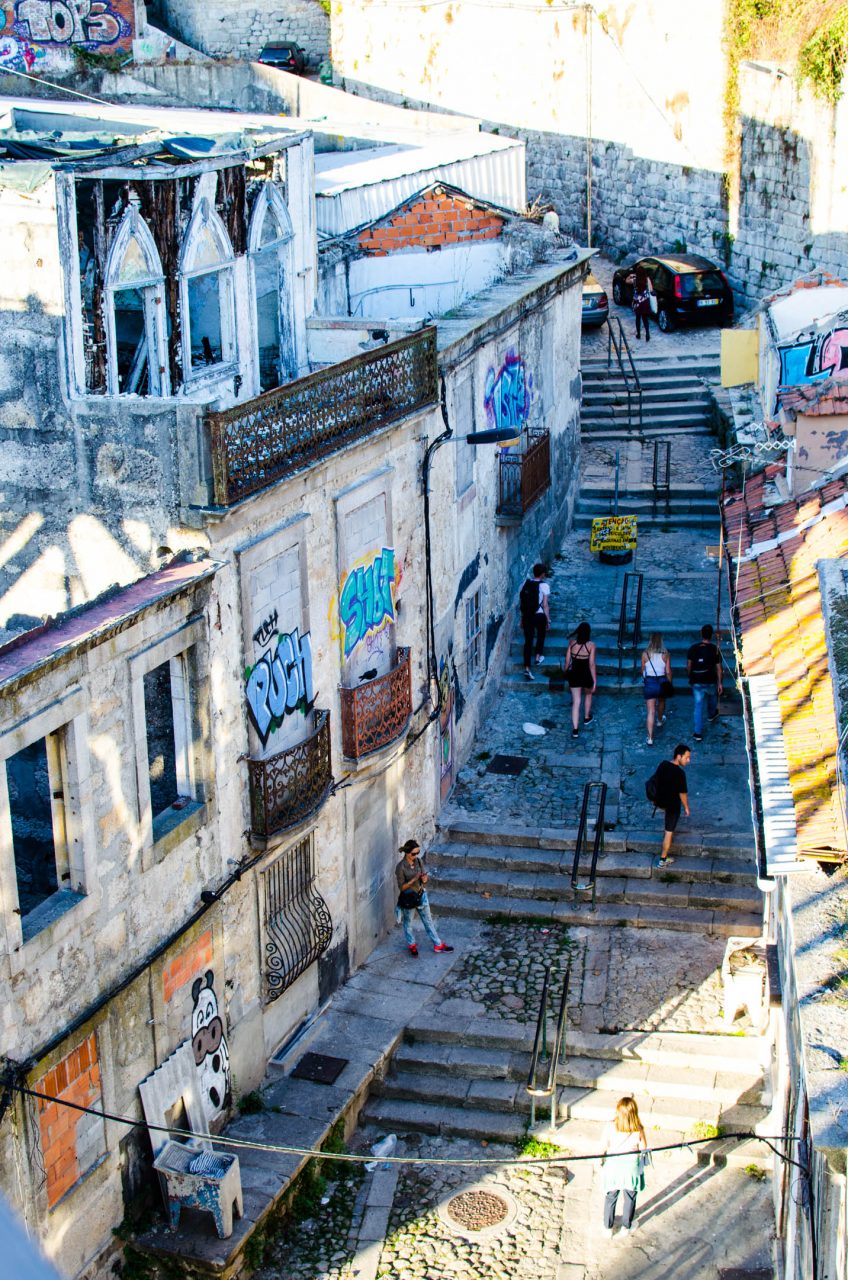 Porto, similar to Lisbon, is small and very atmospheric. Its streets are full of history. It's impossible not to fall in love with them. If you spend only one day in Porto, forget about major attractions and simply walk around and get lost. Have a look at the hidden corners, sit down somewhere and drink some wine and some beer and observe the life as it happens.
Walk the Dom Louis I bridge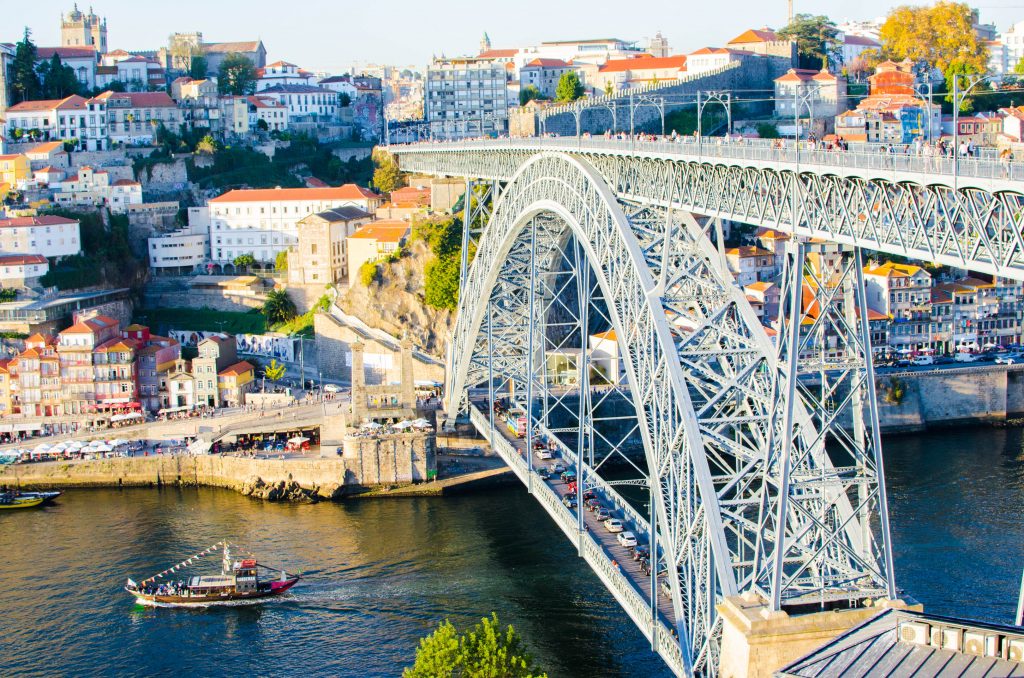 Dom Luis bridge is the symbol of Porto. To me the area around the city is amazing. It's easy to imagine the boats with supplies sailing around, just like it was back in the 16th century. Today such boats still sail through the river, but they are mostly for tourists.
The area around the river is a must-see spot during your one day stay in Porto.
During the day, go to Jardim do Morro and stay there until the sunset. After dark, cross the main street and climb Mosteiro da Serra do Pilar, where you can admire the views of the city.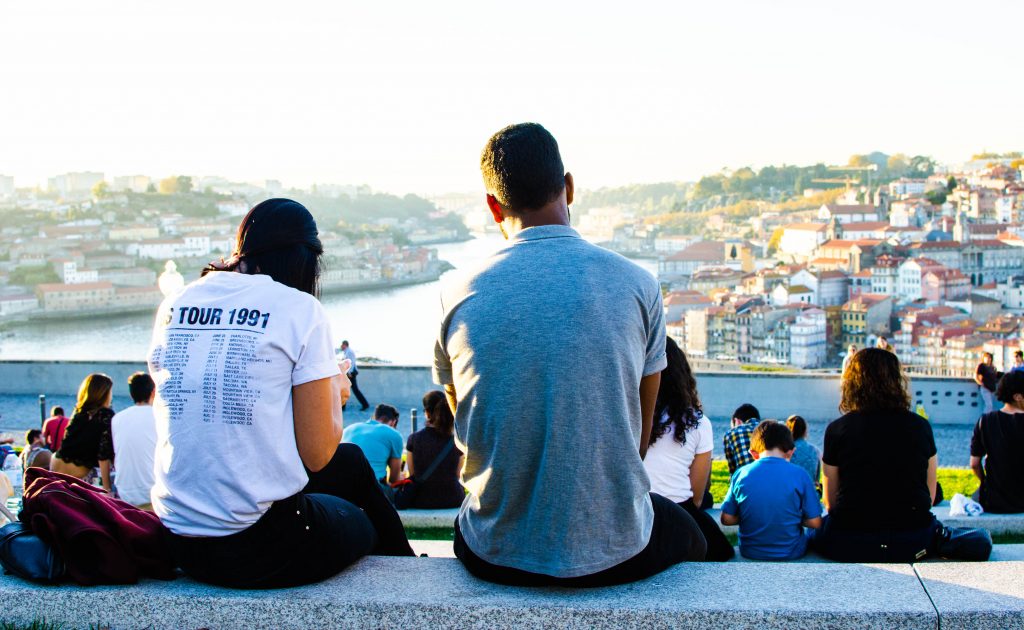 I also recommend to walk along the river in Gaia – where you can visit the wineries. When you pass the crowd and the buildings, you will get to a place, where tourists don't really go and where life is much slower. 🗺Map
Drink some Port in Gaia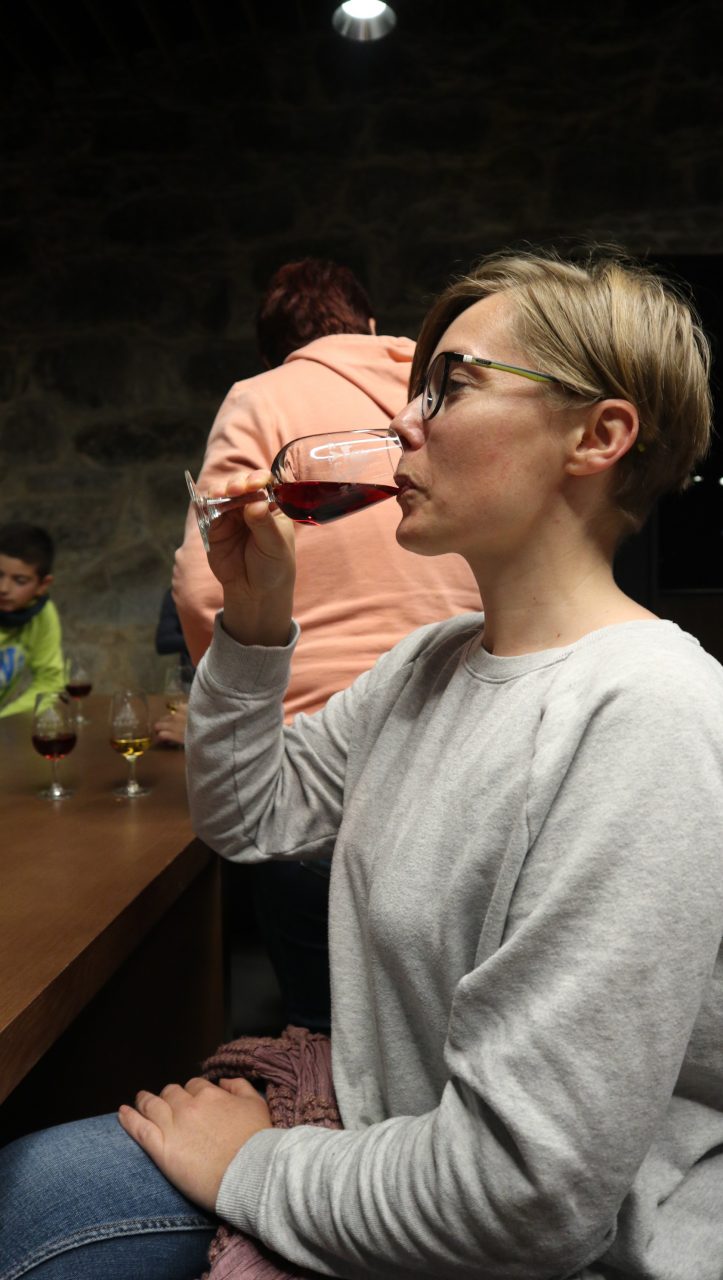 Everyone who goes to Porto thinks that the wine Port comes from Porto. While the wineries are very close to Porto and it seems that the drink is produced here, not many people know that the other side of the river is not Porto anymore – it's Porto de Gaia.
The drink is actually produced in Douro Valley and brought to Porto de Gaia, where it is put in barrels and then matures. From there it is bottled and sent out all over the world.
If you like alcoholic drinks, then the visit to one of the wineries will be a treat. During the tour, you will find out how the wine is made and you will have a chance to try Port. A standard tour with a guide costs 12 Euros and includes two tastings.
Recommended winery: Calem
Get some rest at Palacio de Cristal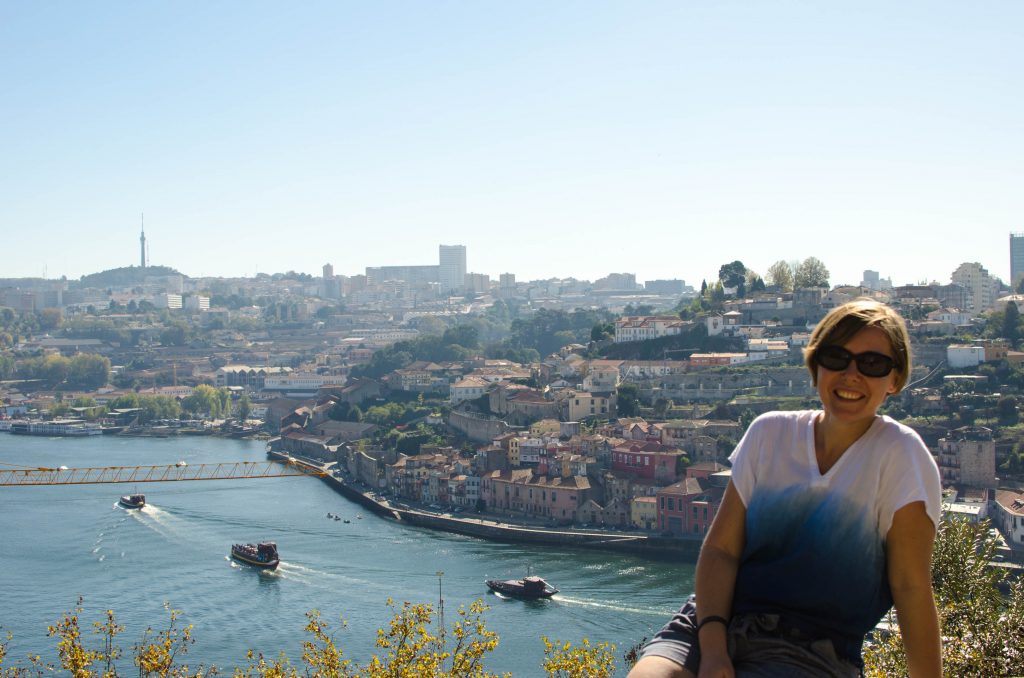 Tired with sightseeing? There are no better options for getting some rest than a beautiful park. Palacio de Cristal is a big park, situated on a hill, where you can admire beautiful views over the river and the city. It's stunning at any time of the year, but a sunny day is the best for a visit. It's worth stopping for a coffee at a small kiosk in the middle of the park and to watch the grazing peacocks. 🗺Map
Admire the azulejos at Sao Bento Station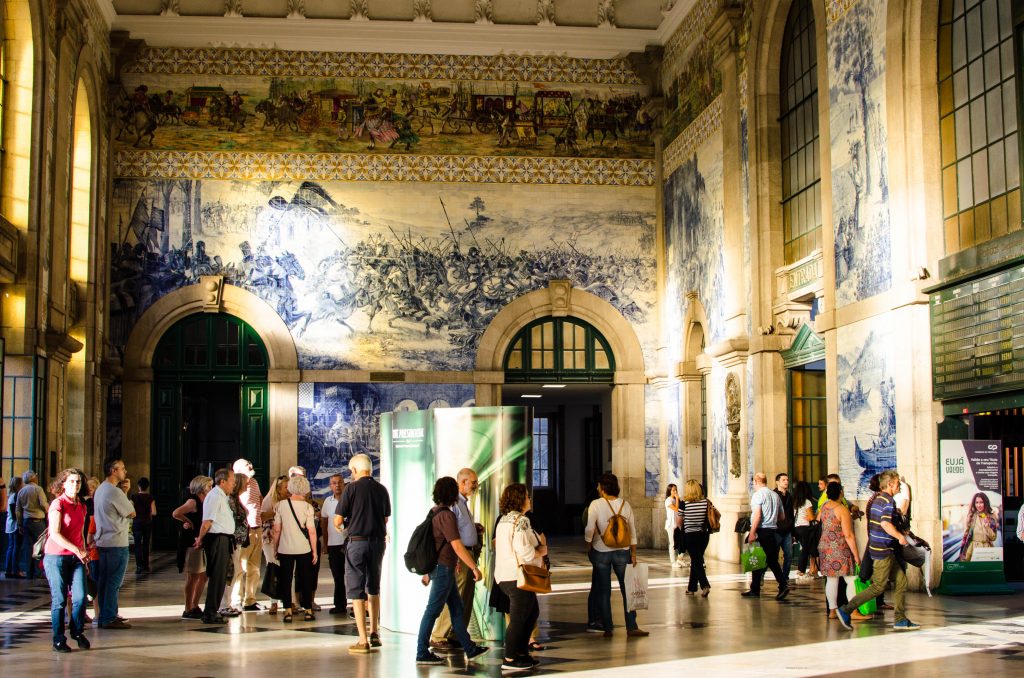 Definitely, something you should see in Porto. Azulejos at the Sao Bento station are true masterpieces. Sightseeing is free here and the impression is surreal – the life goes on as normal around the station, but you still feel like you are in a gallery. Trains come and go, people rush and you just stand there and can't get your eyes off the walls. 🗺Map
Eat Francescinhia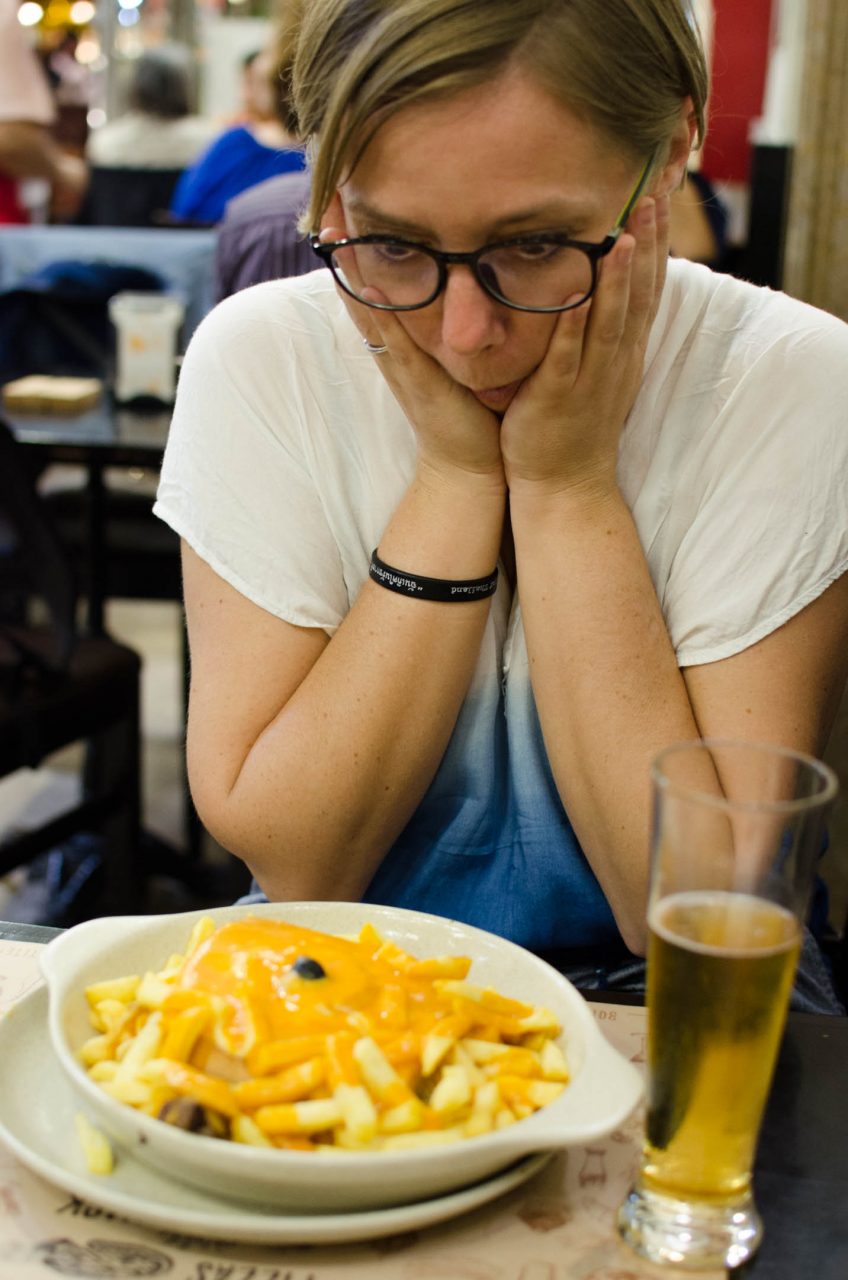 Francesinhia is a meal from Porto. It consists of …..hmm…. mostly everything: there is bread, every type of meat you can imagine (but there are some vegetarian options), it is baked with cheese on top and everything is soaked in orange sauce. Ah! I forgot about fries! In one simple phrase – it's a heart attack on a plate.
Locals love Francesinhia. They usually have their favourite places to eat it and go there on a regular basis, at least once a week.
Of course, I wouldn't be me if I didn't try it. Impressions? It tasted like I described it: like bread with cheese, meat, and sauce with a lot of fat.
Visit Cemitério de Agramonte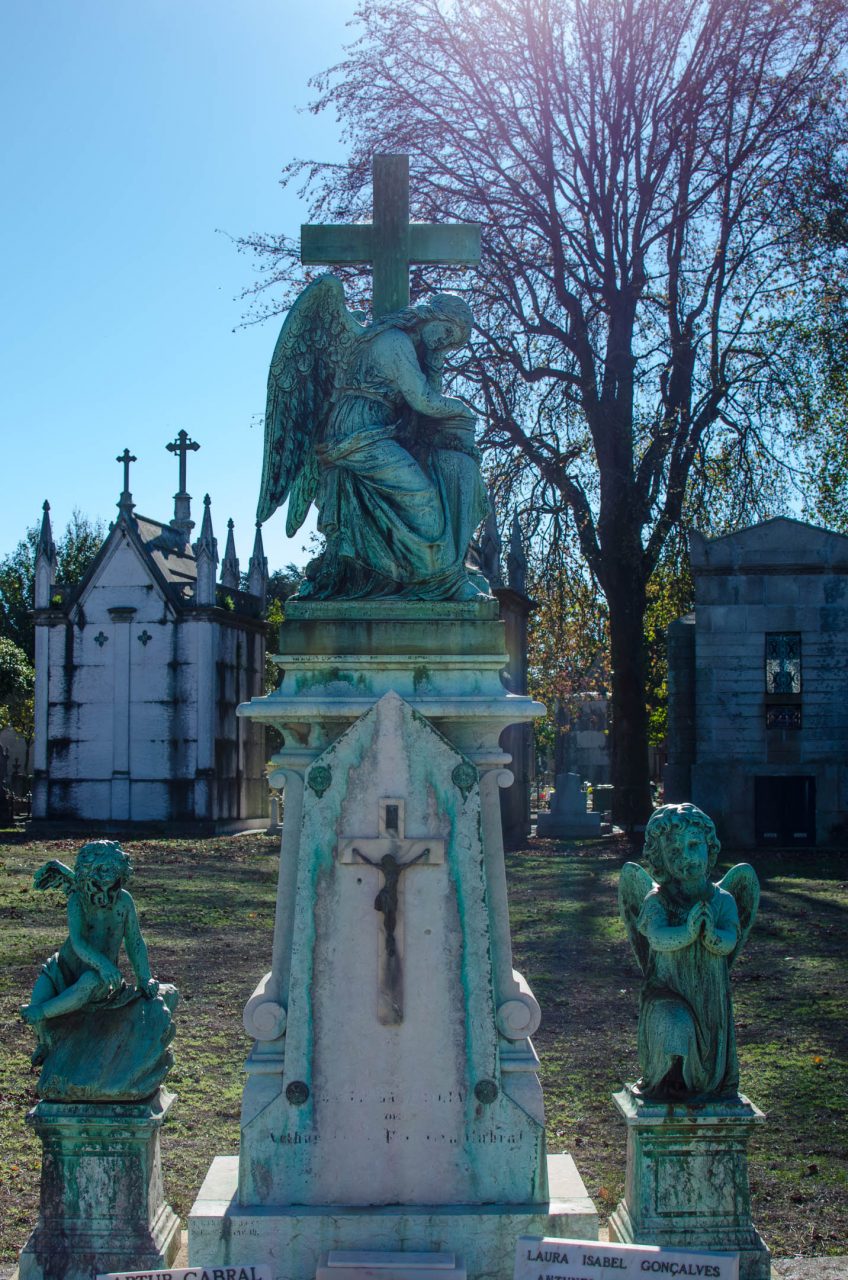 This part I left for the last because it's not really something that you must see if you spend one day in Porto. I think there are plenty of other things you can do there. This cemetery really made a great impression on me. Maybe because that was my first time at a place like this in Portugal. Cemeteries here are completely different than those in Poland.
Cemitério de Argamonte isn't a tourist place, so be respectful. No one will be offended if you just walk around and take some photos. It seems weird, but trust me, you will want to take some for sure. The graves at this cemetery are real works of art. 🗺Map
Where to stay in Porto?
Similar to Lisbon, in Porto it's hard to find nice rooms in a reasonable price, especially during the high season. That's why it's worth planning ahead. If the below options are not good for you, check out some other offers.
How to get from Lisbon to Porto?
There are a couple of trains that connect both cities. You can easily book your ticket online. The Portuguese railway has a good site and you can also use GoEuro which is a nice website that offers affordable tickets. One way ticket costs 20-30 Euros. The trip takes 3-4 hours. There are also some flights between Lisbon and Porto. You can check GoEuro for latest offers. I recommend BlaBla Car, which is very effective in Portugal.