Portugal is a dream place to live for many. It draws people with its lifestyle and sunny climate. So, which place in Portugal will be the best for you? Which region to choose?
I think that Portugal is a good place to live. Despite that it has less career opportunities and it's not so easy to get rich here, life in Portugal can be quite nice. Expats live a calm and joyful life, even in the bigger cities. It's not a big country, but it's big enough to offer a lot of conviniences and attractions for those, who want to come and settle down in this part of the world.
Check the best places to live in Portugal.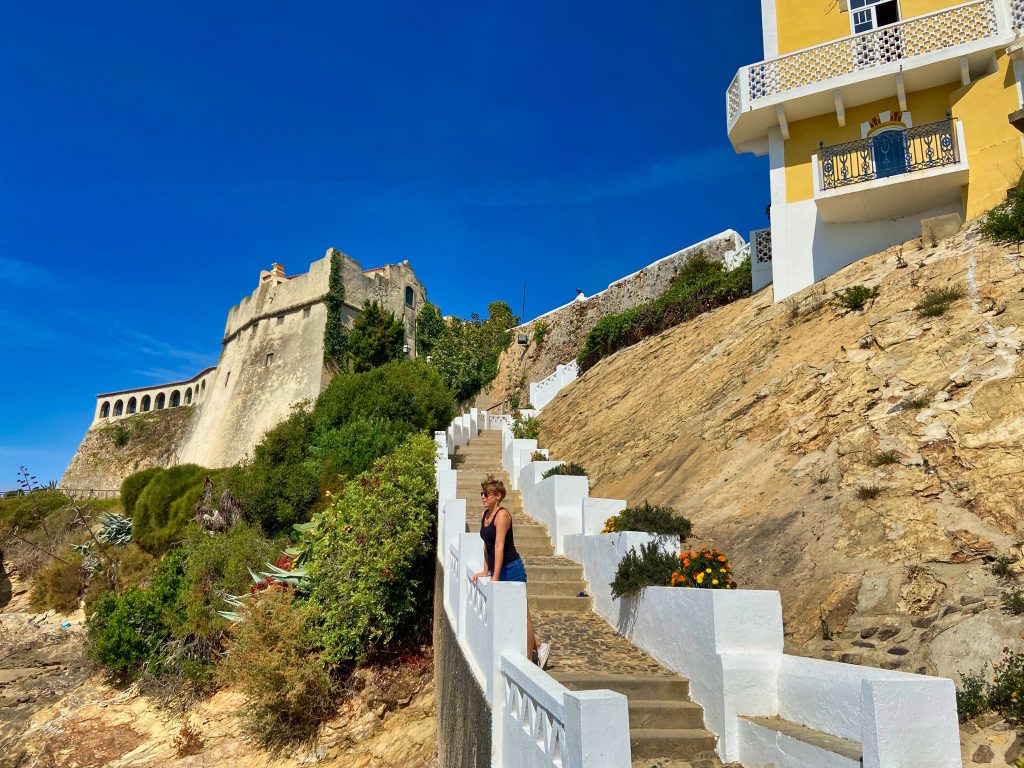 Why is Portugal such a great place to live?
I came here because my partner got a job in Portugal. Otherwise, we wouldn't have thought of coming. In comparison to other countries, to me, Portugal loses with Thailand, or even the UK. But, I do see advantages of living in Portugal and I know many people, who can't imagine living anywhere else.
Here are the best reasons for moving to Portugal:
A lot of sun – Portugal is sunny most of the year. The cloudiest and the coldest months are December and January.
Relaxed and laid back lifestyle – there's always tiem for wine, coffee and good food.
Closeness to the nautre and beach – it's a small country, but it has plenty of nature, national parks and beaches.
Friendly locals – especially in the countryside and in smaller towns.
Who isn't Portugal for?
Portugal is not for:
People, who want to make big money or a career in corporations – there are quite a few startups in Portugal, but they don't offer good salaries. There are a few corporations here and climbing the corporate ladder and how high we reach depends on who we know and who we don't know. When it comes to promotions, the Portuguese are taken under consideration as the first ones.
People, who want to earn the same money as in Germany or in the UK – the minimal salary in the capital is around 700 Euros per month.
People, who are vegetarians and like to eat out – it's better to move to Kraków.
People, who don't like cold and like to have heating at home in the winter – December and January will be the worst.
People, who like nice interior design – Portuguese houses look nice from the outside, but inside they need a lot of work. You need to have money to rent/buy something nicely finished, or to furnish your accommodation.
What to take under consideration when moving to Portugal?
Before you make the decision you need to think about:
What you're going to do – It's easy to answer this question when you already have a job in Portugal. But what if you don't? What are you going to do? It's best to know how you're going to make your money.
How much money you have and if it's going to be enough – Check out my post about costs of living in Lisbon.
Where you would like to live – What do you want from life in Portugal? What are your expectations and needs? Would you prefer to live in the city, or in the countryside?
What about your family, your cat, or your dog? – Are you coming here with other people or with your pets? it's best to find out more about schools, vets and other formalities you'll need.
Where to live in Portugal? – City or countryside?
If you really want to move to Portugal, it's worth to think about where to settle down. Maybe you work remotely and can choose between a countryside or a city. Check which one to choose.
Life in a Portuguese cities
Lisbon and Porto have a lot to offer. There are more coffee shops, bars and restaurants. I have been living in Lisbon for over 3 years and have an impression that I have seen only a tiny part of the city.
Additionally, it's easier to meet other people when you live in Lisbon, or Porto. Bigger cities in Portugal have lively expat and nomads groups. They organise lots of events, which you can find on Meetup.org.
If you want to meet locals, then it's not a problem either. There are groups to do that, too.
Life in a city is quite busy and noisy though. I have an impression that the Portuguese are not as loud as Spanish people, but they behave loudly and don't pay attention to others. They play music out loud, throw rubbish bins around at 4 am and have loud parties regularly without warning their neighbours. The walls in the buildings are thin and you can hear every discussion that takes place at your neighbours' place.
Another thing is that cities are often built on very small areas and there are not that many green spaces around. I felt that especially during the lockdown, where I had to stare at other buildings all the time.
Life in the Portuguese countryside
Personally I haven't lived in the Portuguese countryside yet, but from what I can tell, living in a village has many advantages.
It's quiet, calm and more 'airy'. There is much more space and you don't need to live in a block, which reduces the noise, which you migh encounter in a city.
Those that live in countrysides and small towns have time to talk to others. They like to chat up, ask questions. It's easier to meet the locals.
There is much more nature and space around and it's easier to use that.
The advantage of living in the Portuguese countryside is a lack of entertainment. There is usually one small café and one shop.
You also need to have your own transport. The nearest supermarket might be 30 minutes drive away, or sometimes even more.
It's nearly impossible to get to Lisbon, or Porto, from villages by public transport.
Where to live in Portugal? – Choose your ideal place
Portugal has many beautiful places. Check out the most popular ones and choose your ideal location.
Lisbon
Advantages of living in Lisbon:
Access to coffee shops, clubs, bars and restaurants
Possiblity to meet people from other countries
Possibility to take parts in meetups
A lot of coworks
Cinemas and theatres
Events
Libraries
International airport
Access to the river and beaches
Colourful buildings, atmospheric streets and beautiful architecture
Disadvantage of living in Lisbon:
High prices of food and accommodation
Problems with finding accommodation
Noise
The centre is a concrete jungle and it's quite hard to find a peaceful place
Barreiro
Advantages of living in Barreiro:
It's close to Lisbon – only 20 mins ferry ride
Quiet, no tourists
It's cheaper than Lisbon
Close to Costa da Caparica
It has its own beaches by the river
Lots of bars
Lots of events that take place throughout the year
Disadvantage of living in Barreiro
If you work in Lisbon, it might take you a while to get to work
It's still developing
No expat meet ups
You will need a car to get to shopping centres, doctor and hospitals
Porto
Advantages of living in Porto:
Bars, restaurants, clubs, cinemas, libraries
Possiblity of meeting people from other countries
Location – it's close to the ocean, national parks and beaches
Prices – it's cheaper than Lisbon
Airport
Size – it's not too big and you can get nearly everywhere by foot
Charm – Porto is really beautiful
Disadvantages of living in Porto:
Noise
Prices – higher than in other places (except Lisbon)
Problems with accommodation – the same as in Lisbon
Limited possibilities of employment
Lower salaries than in Lisbon
After a few years of living, Porto might become quite boring as it's small
Weather – it's colder and it rains more often than in Lisbon
Coimbra
Advantages of living in Coimbra:
Good connections with other places in Portugal
Near Porto
A lot of bars and restaurants
Safety – it's very safe and calm
Disadvantages of living in Coimbra:
It's further from the coast
It rains here quite a bit
Noise – it's a student city. The Portuguese students often walk around the streets singing and chanting.
Braga
Advantages of living in Braga:
Lower prices than in other countries
Less tourists
Location – close to Douro, Porto and Geres.
Disadvantages of living in Braga:
Cold and rainy winter
Less people who speak English. It's worth knowing Portuguese.
Portimão
Advantages of living in Portimão:
A lot of expats and nomads from around the world
You can speak English everywhere
Nature and beaches
Disadvantages of living in Portimão:
Lack of employment opportunities (unless you can speak Portuguese)
The Summer is busy
Prices might be quite high.
The Silver Coast
This is the part of the coast of Portugal that stretches between Lisbon and Porto.
Advantages of living on The Silver Coast:
Close to nature, national parks and beaches
Calm, peaceful
Small, historical towns and charming villages
Friendly locals
Lively expat community
Prices are lower than in Porto, or Lisbon.
Disadvantages of living on the Silver Coast:
Away from entertainment
Colder climate, changeable weather
If you want to buy, prices might be higher than in other places outside Lisbon, or Porto.
Moving to Portugal is a serious decision. Think it over and consider all the advantages and disadvantages. I hope you will choose the best place for yourself and have a wonderful time in Portugal.