I moved to Lisbon in 2017. I have spent most of my time here exploring the sites, wandering the streets and trying the best what Lisbon has to offer. I have decided to create this ebook guide to Lisbon to make it possible to others to see and experience the city.
Lisbon has a lot to offer and you can spend a lot of time looking for must-sees. I realise that most visitors come here only for a weekend and they want to make the most of their time. That's why I created the Lisbon Guide – an ebook guide that helps travellers to explore the most important sites, discover the unknown places, choose the best trip outside of Lisbon and try the most delicious food.
Want to know more about the guide? Read on!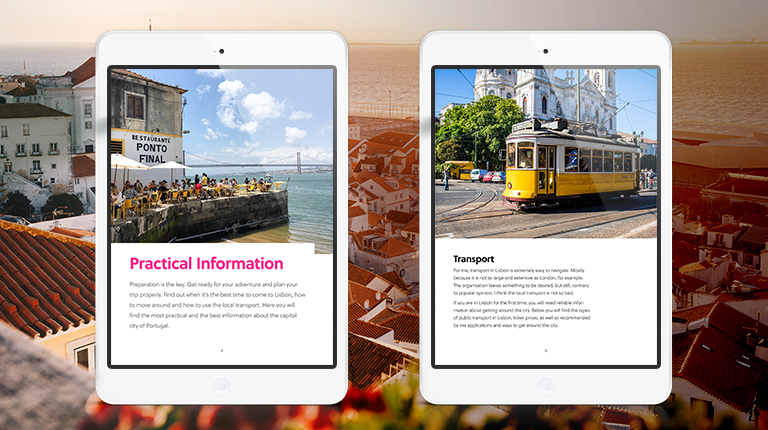 Lisbon is the capital of Portugal, the biggest city in the country and one of the most atmospheric places in Europe. It is located in the south, surrounded by beaches, forests, filled with beautiful buildings, lovely little streets, culture and history. It's a city you can't miss when you're in Europe. My guide will help you to plan your trip to Lisbon.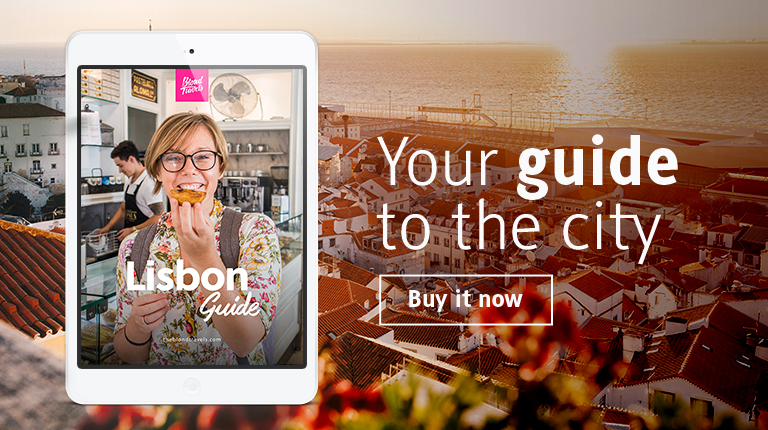 What's inside?
💁🏼‍♀️ Practical information: when to come, transportation, culture, and safety.

🗺 Sightseeing: the best places to see, things to do, less known sites.
🛵 Day trips: the best places for a day trip outside of Lisbon.
🥙 Food: what to eat and drink in the capital.

🍽 Restaurants: the best places to eat and drink.
🍹Nightlife: the best places to party.
🏠 Accommodation: the best places to stay for every budget.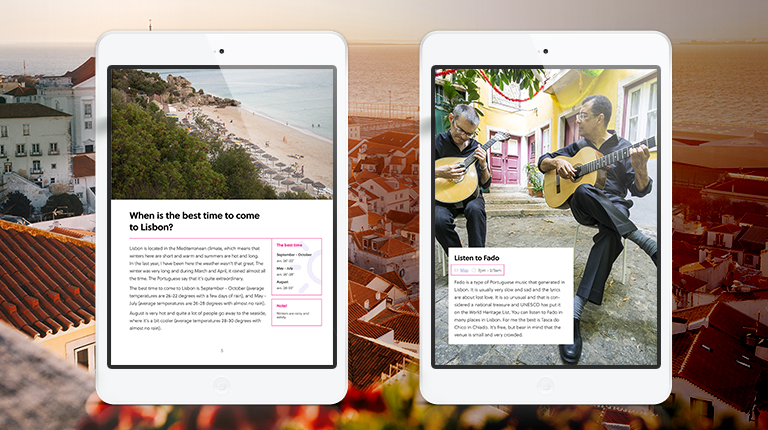 Why buy the guide?
Lisbon is a famous city and you can find tips on what to see and do on every travel blog and travel site. So, why buy this guide to Lisbon?
🙋🏼‍♀️ It's always good to buy a guide book from someone who has lived in the city for a bit longer.
📱You have everything you need in one place.
😃 The information is presented in a very clear and organised way.
🗺 There are links to maps, accommodation and further information about sites.
🌳 By buying an ebook you save paper, so you also save the environment.