There are more and more digital nomads in Thailand. Some come for a short stay, workation, others stay longer and even settle down. The Kingdom is a huge country and offers plenty of wonderful locations to enjoy for remote workers. If you have never been to the country before, or you want to try out something different, this post is for you. I will tell you exactly what to look out for and how to find the best places to stay in Thailand for digital nomads.
I used to live in Thailand for a couple of years, but I wasn't a digital nomad. I was a teacher. Then, I changed my profession and had to leave the country because of the visa problems. Now, I go back every year for 2 months for a workation. I have tried plenty of locations and today I will tell you which is the best place to stay if you work remotely.
I'm sure you're very excited to go away and finally start working from an exotic country. Find out more and choose the best place to stay for your workation or remote work in Thailand.
Why Thailand is a great country to choose for working remotely?
Thailand is amazing and I'm really in love with it. Yes, it has its problems, but it is really great for digital nomads. Here are some reasons why I think so.
Weather, food, people
I think these 3 things are the most important when choosing a place for remote working.
Thailand enjoys great weather all year round. Some places might be worse at some times of the year, for example, the north is very polluted from March until June. But, then, you can go south and have clean air and lovely beaches.
Even during the rainy season, the temperatures remain high and it rains only in the evenings.
Thai food is also delicious, although, there are some people who don't like it, so I'm leaving this one up to you. Personally, I can't live without some good som tam, or a lovely bowl of noodle soup.
Thai people are very gentle, polite and kind. It's so great being able to walk down the street and see smiles all around.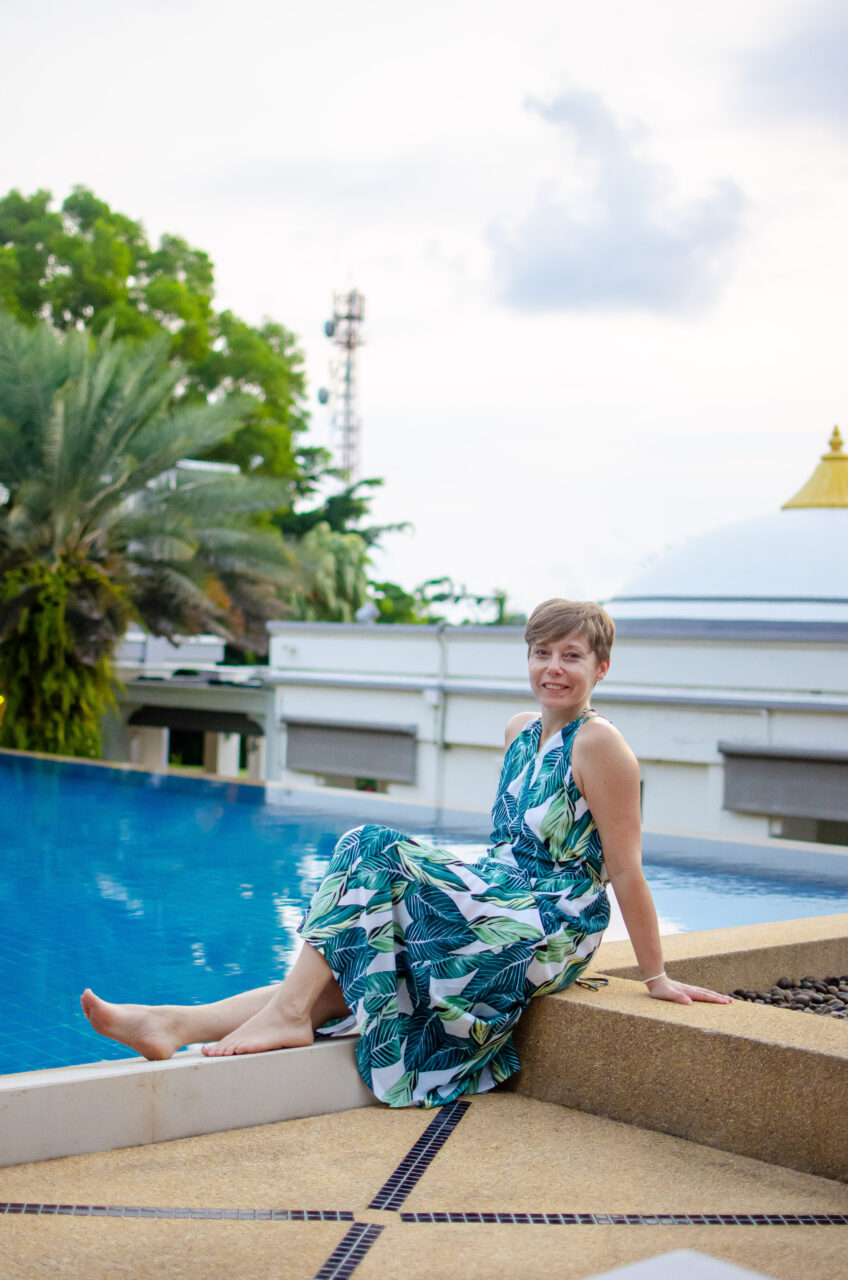 Accommodation
Condos and houses in Thailand, especially in more popular destinations are equipped with balconies, gardens, swimming pools and gyms. Of course, all depends on the price, but it's not hard to find something nice in a very good price, which takes me to the next point.
Affordability
The cost of living in Thailand is low comparing to Europe, or the US. You can really enjoy your time there and not spend much.
Variety of places
Thailand has everything – mountains, ocean, lakes, jungle. Whatever you're after, you'll find there. I usually stay in one place, which is well connected to other places and travel from there to locations I haven't visited yet.
This way – I work, but I also enjoy my time in the country.
Good internet and a great choice of coworking places
Thailand has pretty good internet. It has improved in the recent times. Please remember that in the south, on the islands, the connection might be worse than in Bangkok or Chiang Mai.
It's also good to have VPN, just in case you can't use some of the sites that are blocked in Thailand. Try NordVPN, which is one of the best ones on the market.
The more popular destinations have a lot of coworking places and cafes, where you can work from. The prices are decent and you get a lot for what you pay.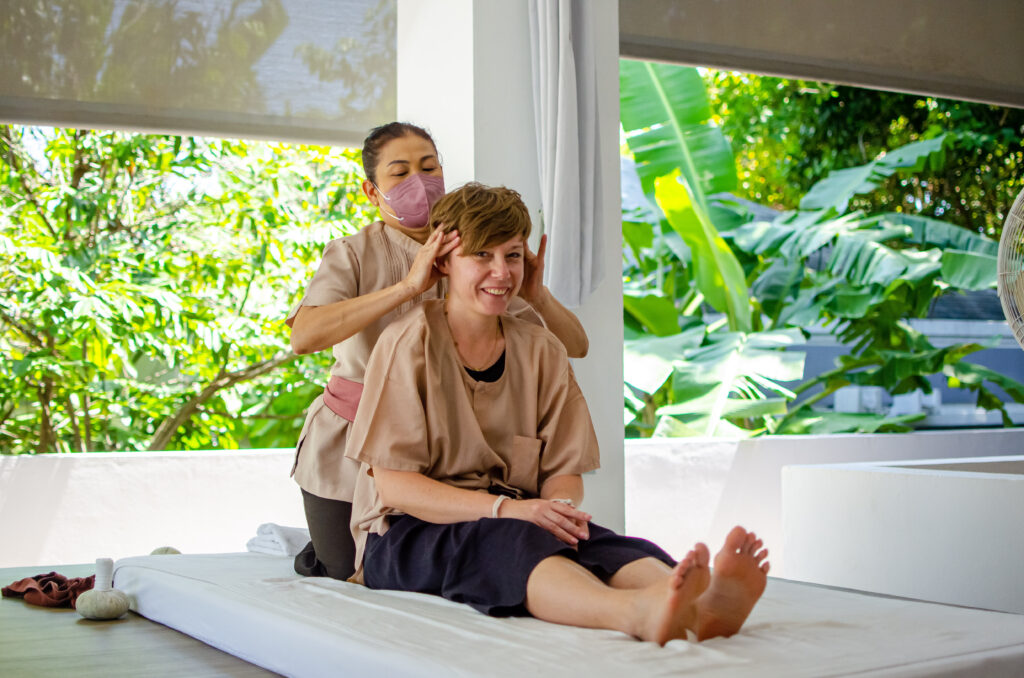 The best time to go to Thailand
Anytime is a good time to go to Thailand and work remotely from there. The high season is November – March. This is where you will have crowds everywhere and the prices are higher, too. But, the weather is the best then.
March – June is the worst for the North. The air pollution is really high and it's very hot. Go south during that time, where the air should be a bit better.
June – November – that's when you have the rainy season. It rains quite a bit during that time, but not all the time. Usually, it rains, then it stops and then, after a few hours, it rains again. Some days are sunny, too. This is observed throughout the country.
Remember that due to climate change, the weather is not as stable as it used to be.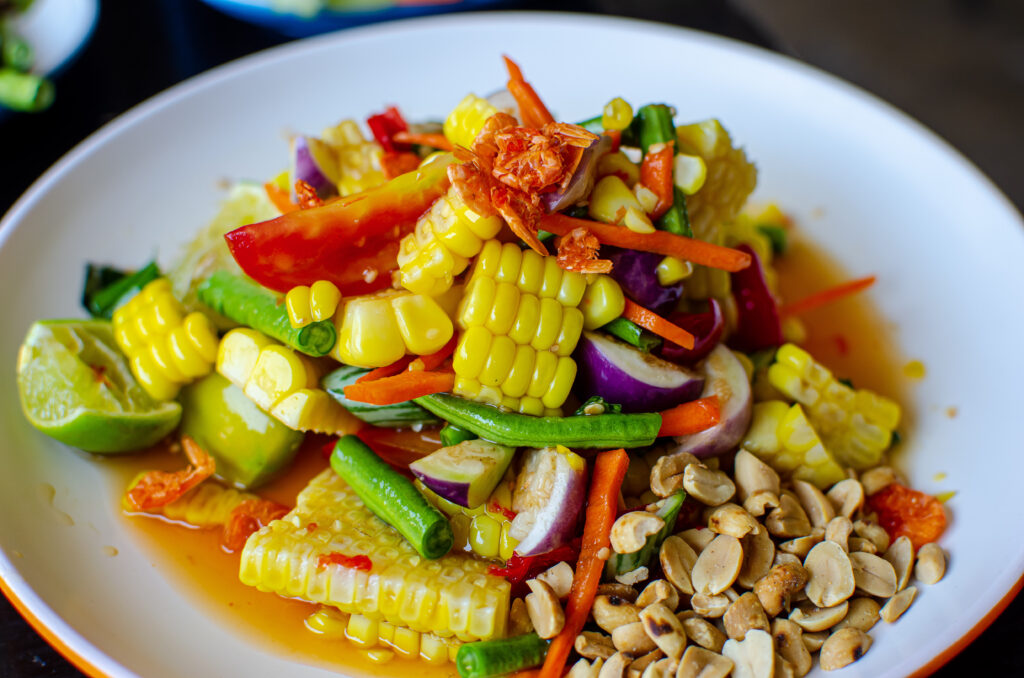 The best places to stay in Thailand if you are a digital nomad
So, what are the best places to stay in Thailand for digital nomads? Here are some locations I like the most.
Bangkok – The urban hub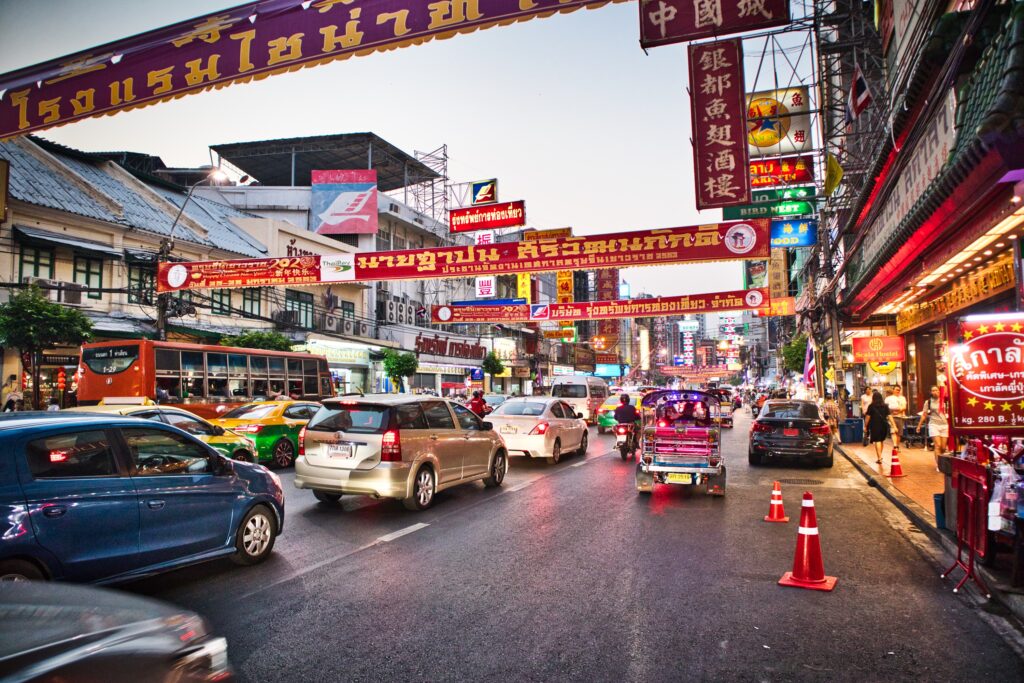 Bangkok would be an obvious choice for many.
It has everything one might want for a good life: great nightlife, lots of connections to other spots within the country and outside of it, shopping centres and lots of culture.
The city is huge and it hides some of the most wonderful gems, like Talad Noi – the oldest area in Bangkok.
There are also plenty of good food to find. You can eat for cheap in places like Chinatown, or enjoy find dining on one of the rooftops.
The most popular areas in Bangkok to live are Sukhumvit, Silom and Ari. I think the prices there are a little higher, but you can stop somewhere nearby and you'll pay less.
Chiang Mai – The digital nomad heaven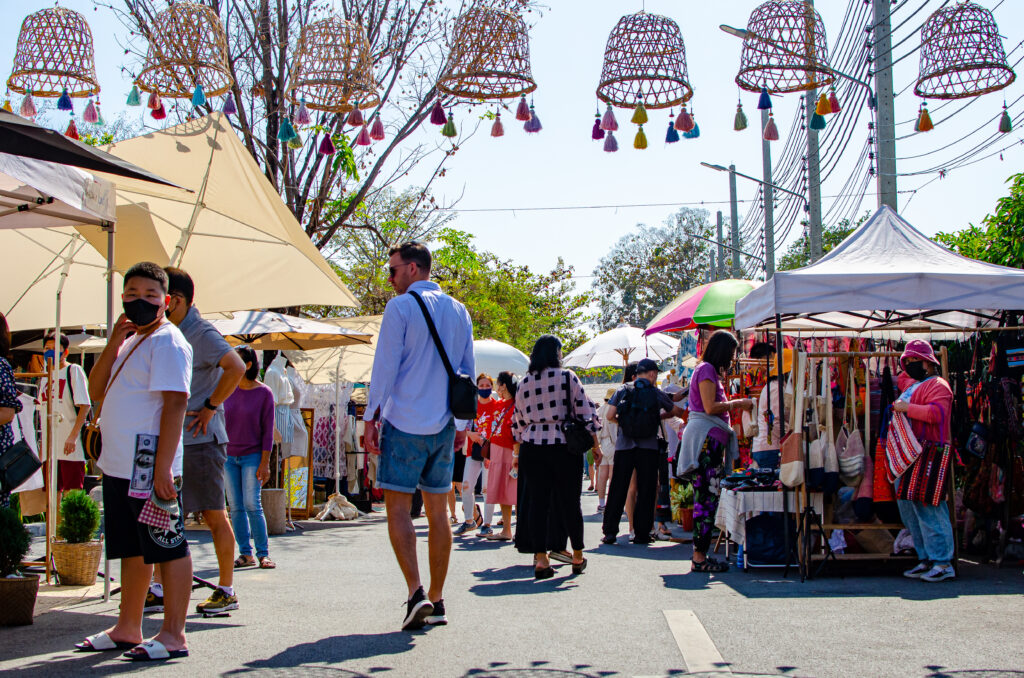 Chiang Mai is my favourite city to stay when I go for workation in Thailand.
It's much smaller than Bangkok, but it also offers a lot of great things. There are shopping centres and small markets, lovely food for good price and coworking places with good coffee.
One of the advantages of living in Chiang Mai is its close proximity to nature. The mountains are just on the doorstep, you can see the from nearly every corner of the city. Thanks to that you can always go trekking, camping, or have a picnic at a lake.
Pai – The mountain hiding spot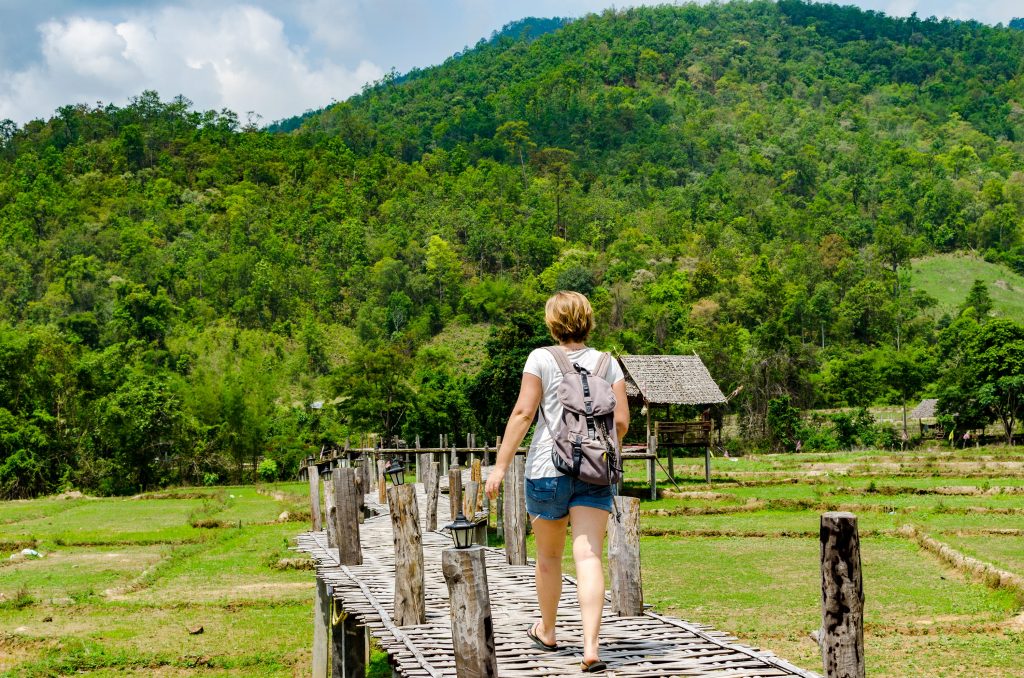 Pai is located in the mountains, around 2-3 hours drive from Chiang Mai. It's a peaceful little town, where there is not much going on. Despite that, many fall in love with it because it's just has that thing, that unusual atmosphere that makes you want to stay here.
There are limited accommodation options, so book in advance.
Koh Lanta – The tropical escape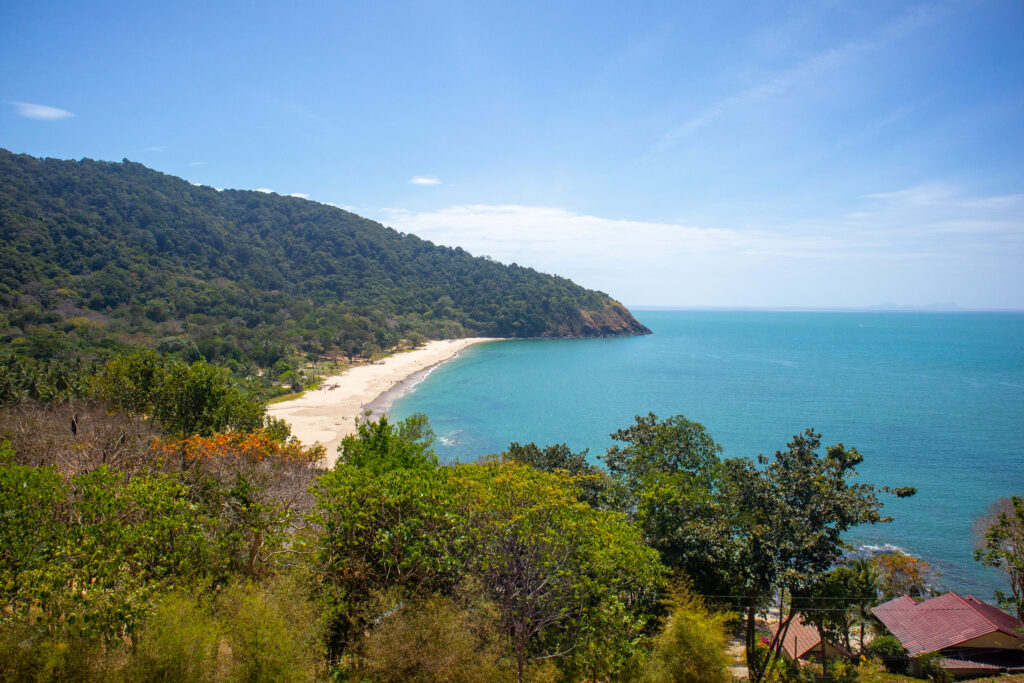 Koh Lanta is an island in the south of Thailand and I think it would be a good place to stay if you want to be close to a beach.
The island is very big, comparing to the others, so it has a good variety of facilities and accommodation. It even has a coworking space!
Many people like Koh Lanta for its laid back atmosphere and a good choice of things to do.
Koh Chang – The green island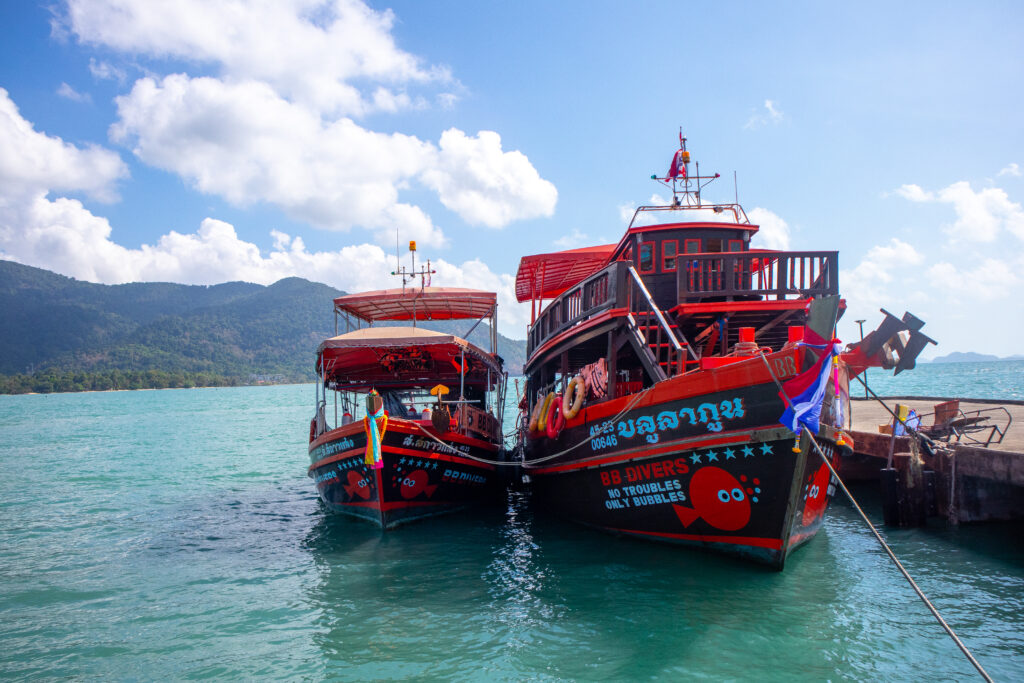 Koh Chang is one of the most beautiful islands. It's really green and has quiet beaches. It's smaller than Koh Lanta, so you won't have so many restaurants and bars, but you will be able to enjoy the nature and beaches.
Just remember that Koh Chang might not have very good internet in some places, so stay closer to the main streets and hubs. The further you go into the jungle, the worse the internet.
Koh Samui – The beach paradise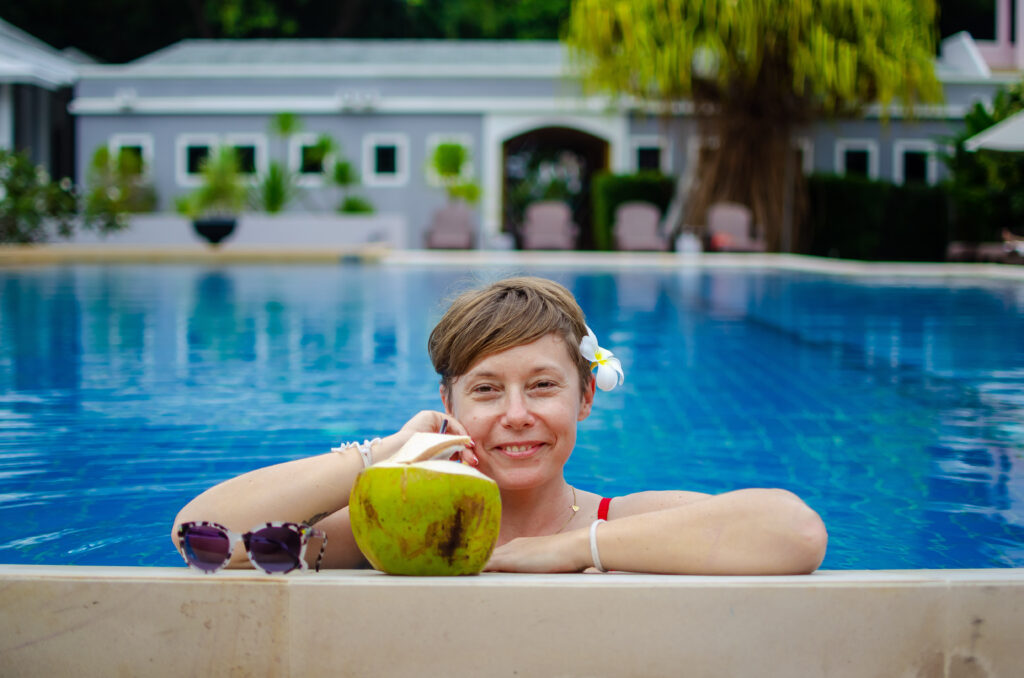 Koh Samui is a large island near Koh Phangan. It has a vibrant expat and digital nomad community. As it's so big, you will be able to find beaches, jungle, little towns, great accommodation and nice coffee shops here.
The internet is good as well.
Koh Phangan – The party capital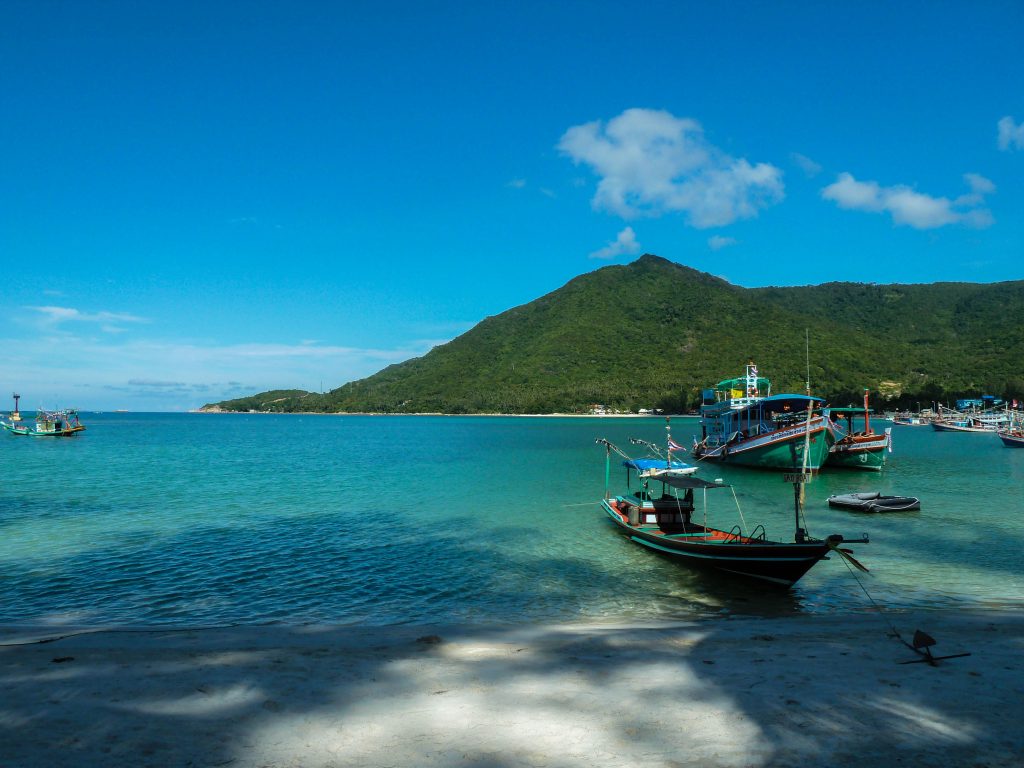 Many associate Koh Phangan with parties and wild nightlife. It's true that in Had Rin, a small town on the island, the party never stops and I don't think I would put it on the list of the best places to stay in Thailand for digital nomads.
But, other than that, the island has many beautiful beaches, yoga retreats, vegan restaurants and peaceful vibe. There's even a coworking space as well.
Other places that might interest you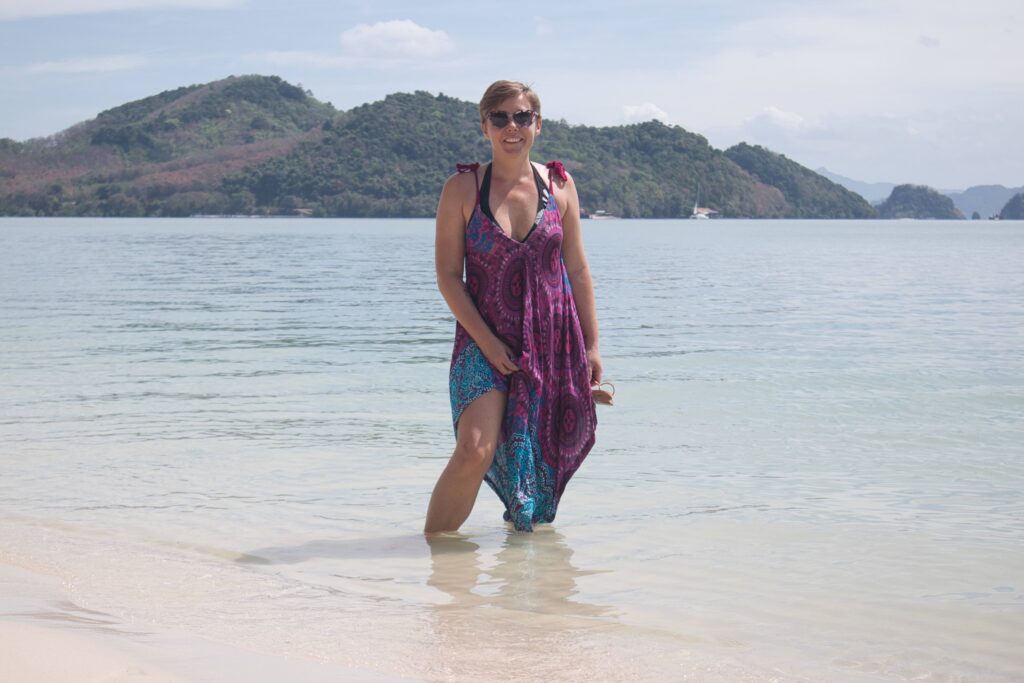 I have a couple of other places that might be interesting for digital nomads that come to Thailand. These are less known and might not have all the facilities you are after. However, if you're looking for quiet places, less known spots and you want to be further away from more developed locations, then check these out.
What to remember about – Advice for digital nomads in Thailand
Before you choose the place to stay, please also remember about the following aspects of staying long-term in Thailand.
Visas
Thailand has short and long-term visas, but you will not be able to stay long in Thailand, if you don't have a work permit. I'd apply for a 2-month visa online and then extend that.
Don't try to do visa runs more than once per year as this is frown upon and you might not be able to enter the country again.
Insurance
Having insurance is required if you're going to apply for a visa online. Besides, it's common sense to have one. Healthcare in Thailand is cheap, but if you get very ill, the bill might be really high. So, before you go, buy a policy.
Nowadays there are quite a few companies offering insurance for digital nomads.
I recommend SafetyWing, which is really great. The cost starts from 30 USD per month. It's automatically deducted from your account and you can unsubscribe from it at anytime.
A good alternative is also World Nomads. They are also very flexible with their terms and the cost is not very high. Simply choose your country of origin and indicate that you're going to Thailand, pay and you're covered!
Safety
Thailand is a safe country, but remember to keep your common sense. So, don't walk in dark alleys by yourself, don't trust strangers too much and mind your drinks at parties.
Theft might happen if you're not careful. Again, digital nomad insurance would be the best solution here. In case your possessions go missing, you will be compensated.
Finances
Living in Thailand as a digital nomad will be very affordable, but remember to have enough money, so you can buy a ticket home.
It's also required for the visitors to have around 20,000 BHT on their account upon arrival. This is often not checked, but it's best to secure yourself and have that money.
I recommend using Revolut. Opening account is very easy and you won't be charged when you pay for goods with a card abroad. You can also withdraw cash without any extra fees.
There are plenty of places to stay in Thailand for digital nomads. It all depends on what you're looking for and what you like doing. I hope you'll choose something great and will have the best of times. And if you would like to know more, check out my guide to Thailand for digital nomads.